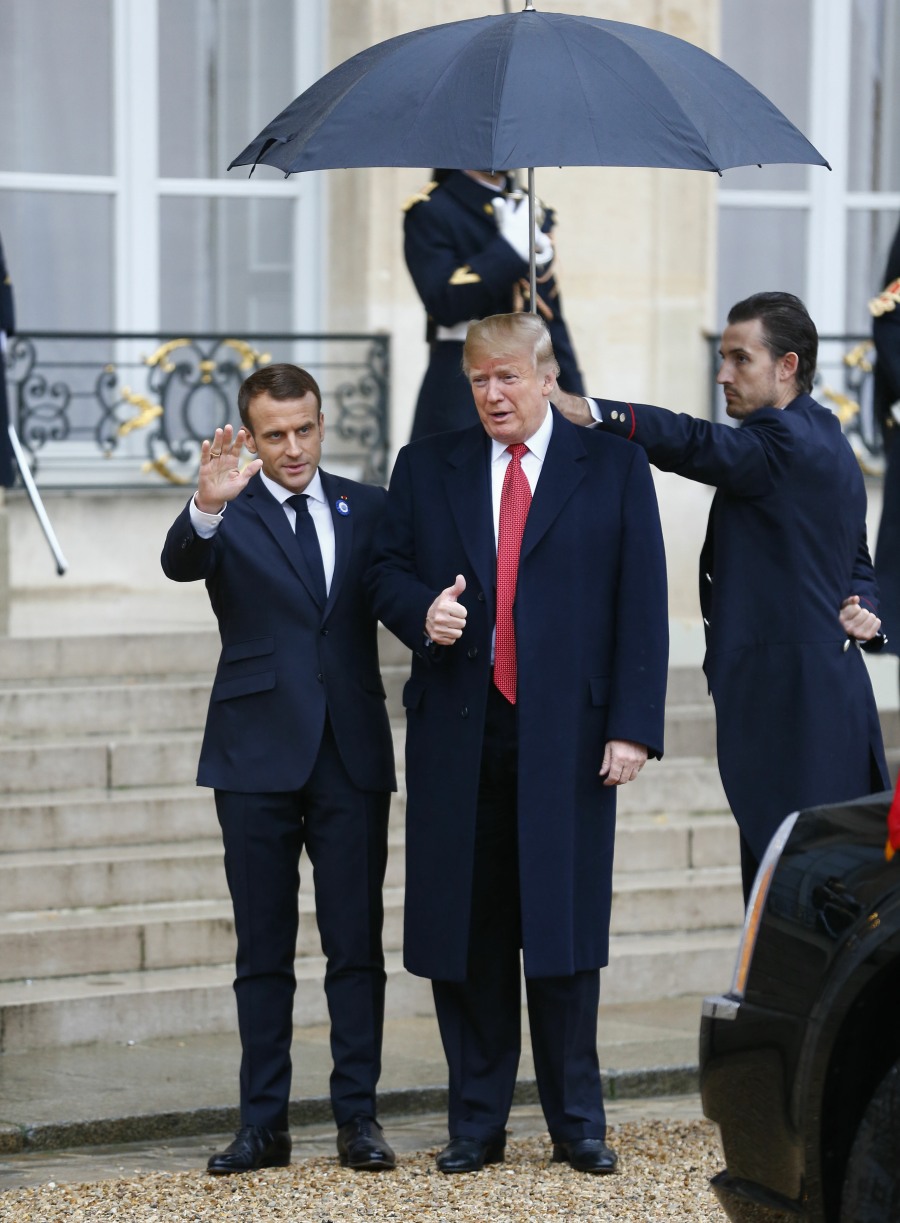 You know what I'd like to see in the very near future? I'd like to see legit media outlets stop quoting unnamed sources who claim that this week – not last week, or the week before – is the craziest they've ever seen Donald Trump. At some point, it's just dumb to keep hyping Trump's stupidity and rage as some progressively next-level thing. The man is stupid and angry all the time. Some weeks, he throws tantrums and some weeks he doesn't. Well, Vanity Fair has a new story about how THIS WEEK Trump has been especially crazy and angry and it's all about how he's going to fire everybody, and how he worries that rain will mess up his hair, and how he's super-upset that the midterms weren't as good for him as he initially thought. You can read the full piece here. Some highlights:
He's super insane: "This is a level of insanity I've never seen before," one former West Wing staffer told me. Current and former officials are debating different theories for Trump's outbursts, ranging from his fears over his son Don Jr.'s legal exposure to the prospect that House Democrats will unleash investigations in January. "He's under a tremendous amount of mental stress," one prominent Republican close to him told me.

He's really stupid too: Last Tuesday, he was in high spirits as he watched election returns come in with about a hundred friends at the White House. Trump told people that his barnstorming rally schedule had mobilized his base and held Republican losses to historical lows, while increasing Republican gains in the Senate. "He really thought he won the midterms," a prominent Republican who spoke with Trump said.

His press conference last week was unhinged: "He was furious about the narrative. He said, 'Look, I went to all these states and now people are saying Trump lost the election,'" the Republican who spoke with him recalled. Within hours, Trump forced out Attorney General Jeff Sessions and replaced him with Matt Whitaker, who'd been a frequent cable-news critic of the Robert Mueller investigation. Next, Trump directed his press office to revoke CNN reporter Jim Acosta's press pass, something he'd wanted to do for months but had been talked out of by aides. "This is a matter of the president now being on his own without any countervailing force whatsoever," a person close to Trump said. "It's just 100 percent Donald Trump doing what Donald Trump wants."

He argued with May: He got into an argument with British Prime Minister Theresa May during a phone call on the flight across the Atlantic on Friday.

Why he didn't go to the memorial in France: One Republican briefed on the internal discussions said the real reason Trump did not want to go was because there would be no tent to stand under. "He was worried his hair was going to get messed up in the rain," the source said. "[John] Bolton and everyone was telling him this was a big mistake." A former administration official said Trump hates being outside in wet conditions. "What I honestly think? He woke up and said, 'It's pouring rain. This is a joke and I'm not doing this.'"

He's desperate to fire John Kelly: "Kelly has decided to hang in there and get humiliated day after day," a person close to Trump said. Trump recently told a former official that he was worried Kelly would campaign against him in 2020 if he fired him, a person briefed on the phone call said. But Trump may be getting over those concerns. According to two sources, Trump and Melania had a conversation on election night last week about the chief of staff position with Nick Ayers, Jared Kushner and Ivanka Trump's top choice to replace Kelly. Ayers, politically gifted but conspicuously ambitious, and with questionable loyalty to Trump, would bring his own baggage to the job. "Half the West Wing told me they'd walk out," a Republican close to the White House said.
I understand that VF's sourcing is on-point and I believe everything in this piece. But I just don't see why any of it is so remarkable, or like this is a new level of insanity? Hello, HE HAS BEEN THIS WAY SINCE THE BEGINNING. He's been firing people right and left for two years. He's been giving unhinged press conferences this whole time. And yes, he's been scared of the rain this whole time too. Poor Bigly Baby didn't want to get his hair wet, so sad and low energy.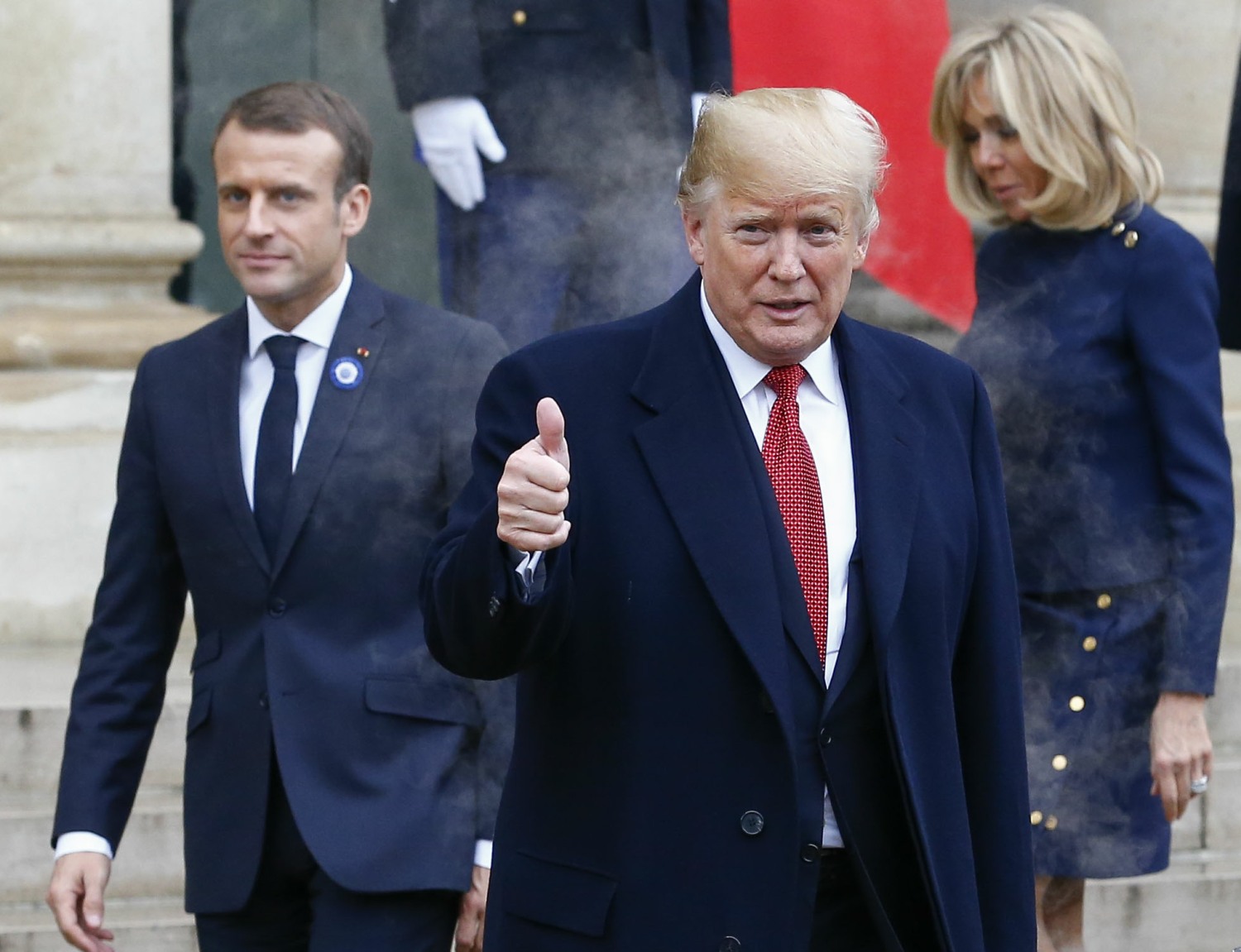 Photos courtesy of Avalon Red.