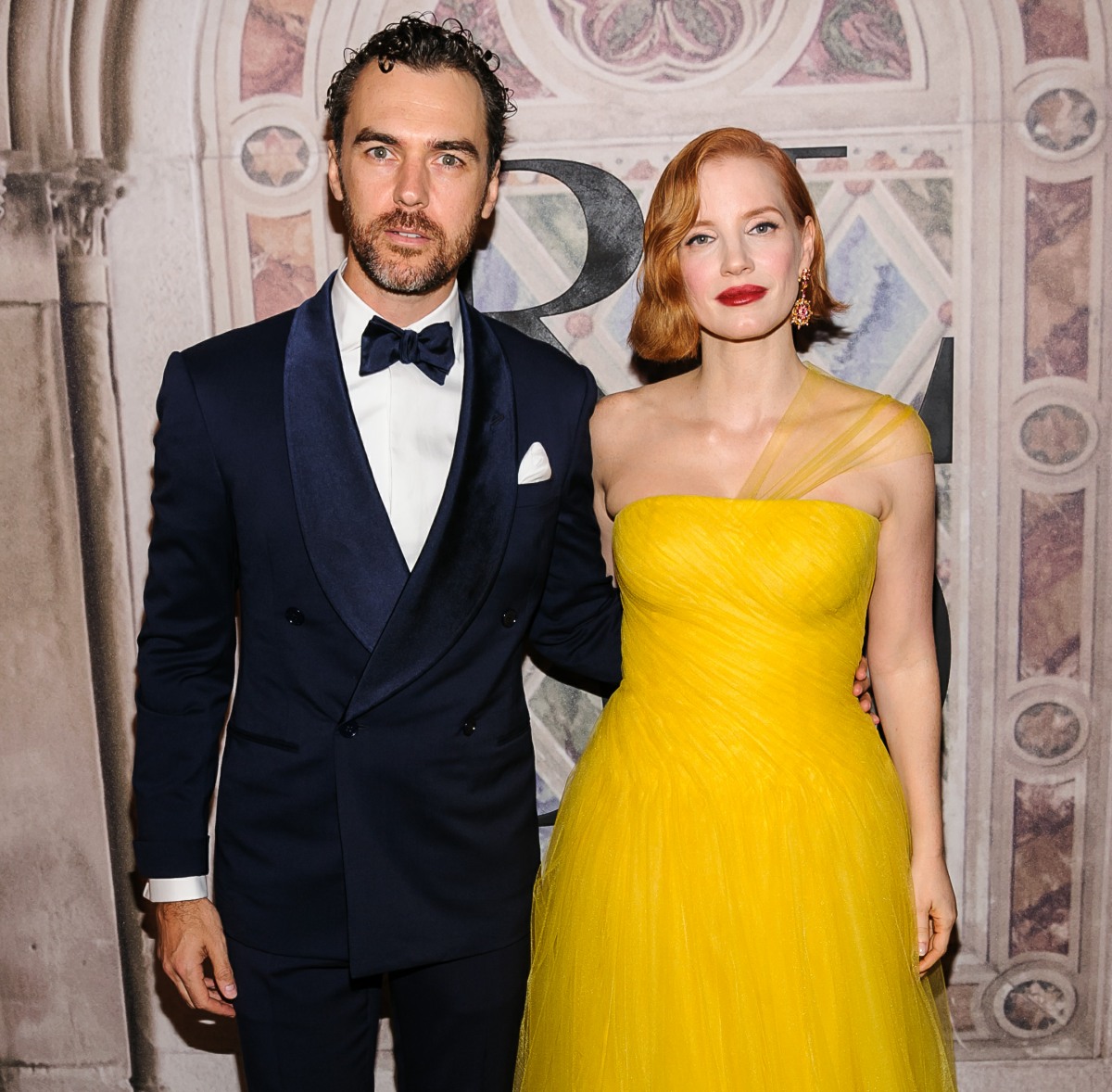 Well, now I know why there were some random rumors about Jessica Chastain and a baby on Twitter last month. Those rumors were around because Jessica and her (hot, Italian) husband Gian Luca Passi De Preposulo welcomed a baby via surrogacy, and there were some lowkey photos of Gian and Jessica out and about with the baby last month. This is the first time anything has been confirmed though: Page Six says that Jessica and Gian welcomed a baby girl FOUR MONTHS AGO and never issued any kind of confirmation or announcement about it. Page Six has the name of the baby girl too:
Jessica Chastain and her husband Gian Luca Passi de Preposulo have a new bundle of joy. The actress, 41, and Passi de Preposulo welcomed baby Giulietta Passi Chastain via surrogate, Page Six has learned.

The now-family-of-three was spotted on the Upper East Side this week on their way to a pediatrician's office. Chastain carried Giuletta in a baby carrier as they walked the streets of New York and were joined by a woman who is possibly the baby's nanny. The "Zero Dark Thirty" star, who is known to keep her personal life private, was also seen pushing a stroller in Boston a month ago while filming her upcoming movie, "Eve."

We're told the baby girl is about four months old – and is already quite the traveler. She joined her mom and dad in Paris as Chastain appeared at an inaugural Christmas tree lighting ceremony at the upscale department store Galeries Lafayette last week.
It's kind of cool that they were being so low-key about it, and that so many media outlets didn't even make it into a thing when Jessica first appeared in some blurry paparazzi photos last month. The only thing I heard was some random stuff on Twitter, from Chastain's loyal fans. Gian and Jessica have been together for years, and they got married in June 2017. Working backwards, it feels like they probably decided on surrogacy very quickly after they got married. As for the name Giuletta… eh. It's an Italian name, and it probably had some meaning to Gian, perhaps it was the name of a beloved female relative. My personal thing is that I would have preferred the name with a "Ju" and yes, I know it can spelled both ways. Julietta just LOOKS prettier written down.
Jessica Chastain steps out with baby welcomed via surrogate https://t.co/PHm3hA8a0D pic.twitter.com/S7r0Hc1JFR

— Page Six (@PageSix) November 17, 2018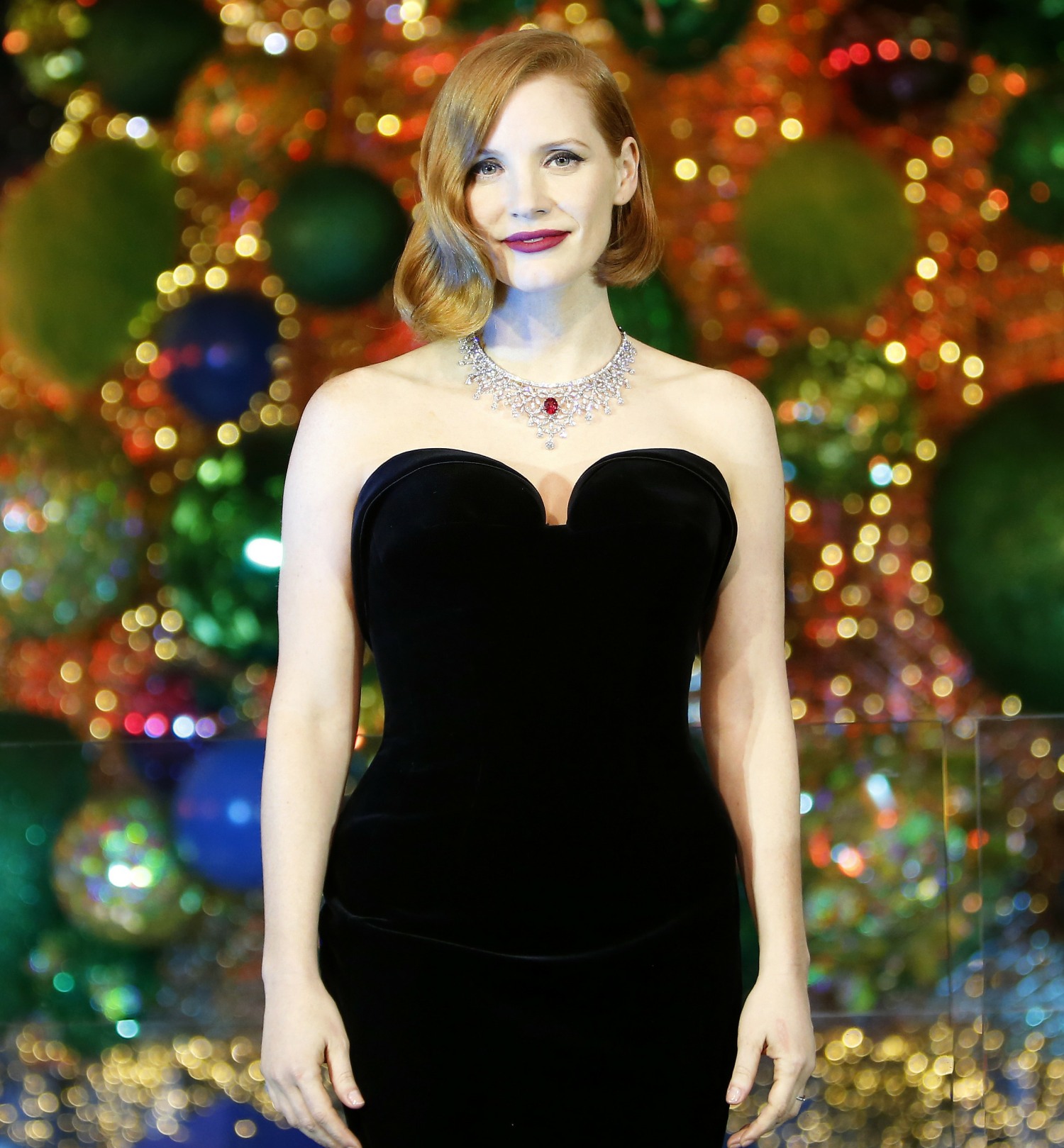 Photos courtesy of WENN.