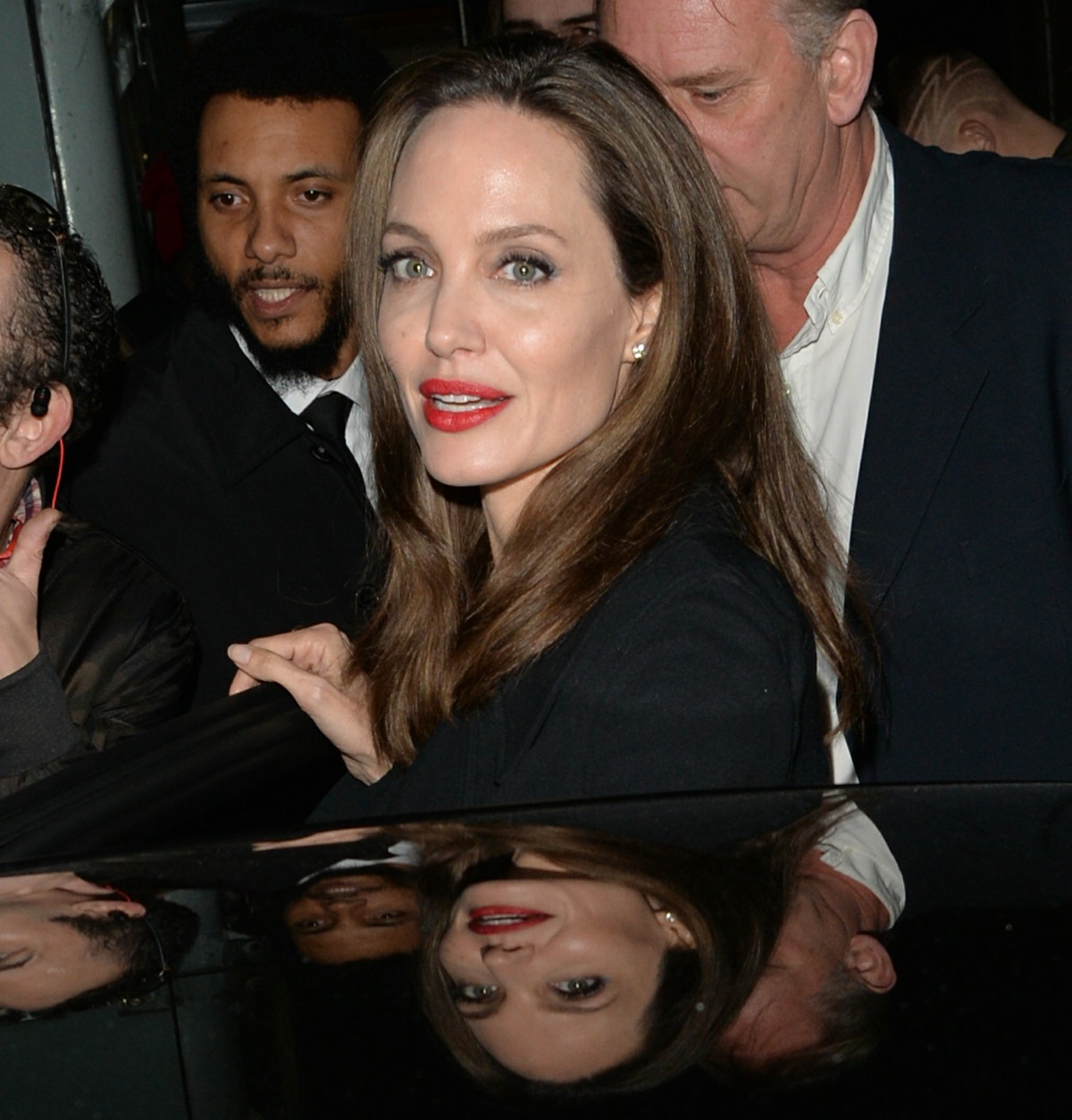 Before Thanksgiving, we heard that Angelina Jolie had organized some kind of two-day film festival which would focus on stories of war-zone rape. I think it was a mistake to call it or refer to it a "film festival," when really it was probably more of an educational, seminar-like experience featuring documentary footage and first-hand accounts from victims. Anyway, Angelina Jolie really did spend a chunk of her Thanksgiving holiday in London, doing this festival/seminar thing called Fighting Stigma Through Film, which she hosted at the British Film Institute. These photos are from Angelina exiting the BFI. Good lord, she looks beautiful. Is it just me or has she gained a little bit of weight? She looks healthier in these photos.
Angelina Jolie is continuing to fight for the victims of sexual violence in war. Speaking at the Fighting Stigma Through Film festival in London Friday, Jolie described the crime as "an urgent international issue," adding that "changing attitudes and laws, and challenging stigma and impunity for sexual violence in all our societies is the work of generations. It's all of you, it's all of us together."

The Fighting Stigma festival is an offshoot of the wider Preventing Sexual Violence in Conflict (PSVI) campaign Jolie founded with former British foreign secretary William Hague in 2012. It features 35 movies focusing on the discrimination and social stigma faced by survivors of warzone rape and other forms of sexual violence in conflict. The filmmakers come from 14 different countries including Syria, Burma, Russia and Nigeria. Other attendees included Sophie Wessex and British Foreign Secretary Jeremy Hunt.

"I can only imagine the kind of difficulties that many of you have faced to get to this point in your lives," Jolie said warmly to the filmmakers gathered at the British Film Institute on London's Southbank. Jolie continued, "From the start, PSVI has been about bringing together survivors, civil society and legal experts with [the] government to work together to affect change; not government telling civil society or survivors what needs to be done, but listening to and supporting the voices of the people most directly involved."

While behind the mic, Jolie will interview a number of high-profile guests about potential solutions to warzone sexual violence and the equally heart-wrenching topic of the global refugee crisis.

"I hope we will be working on this for many years to come," Jolie told the audience at the BFI, adding that it was crucial to allow "the voices who set the agenda to be those of the survivors themselves."
It would not surprise me at all if Angelina moved full-time to London once everything was settled with the divorce and custody war stuff. She's so comfortable there, and she's been quietly building a life for herself there, with a focus on her Preventing Sexual Violence in Conflict initiative. She's got several good friends in London now too. As for this film festival – it sounds like devastating subject matter, but necessary stories to tell. I trust that Jolie and the filmmakers didn't participate in this for any exploitative reasons. Jolie likely used her name to put this together, and to shine a light on the work of these filmmakers.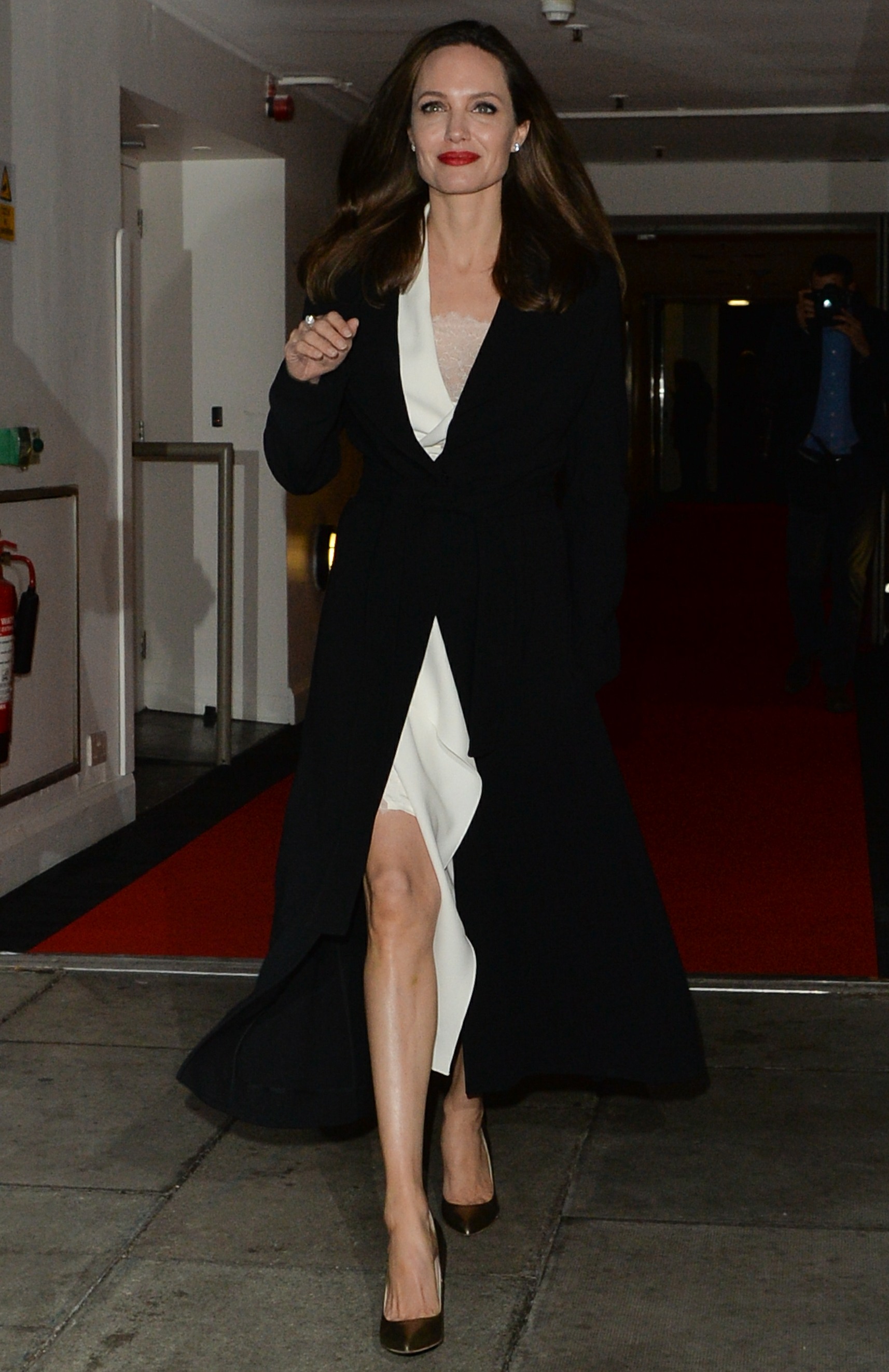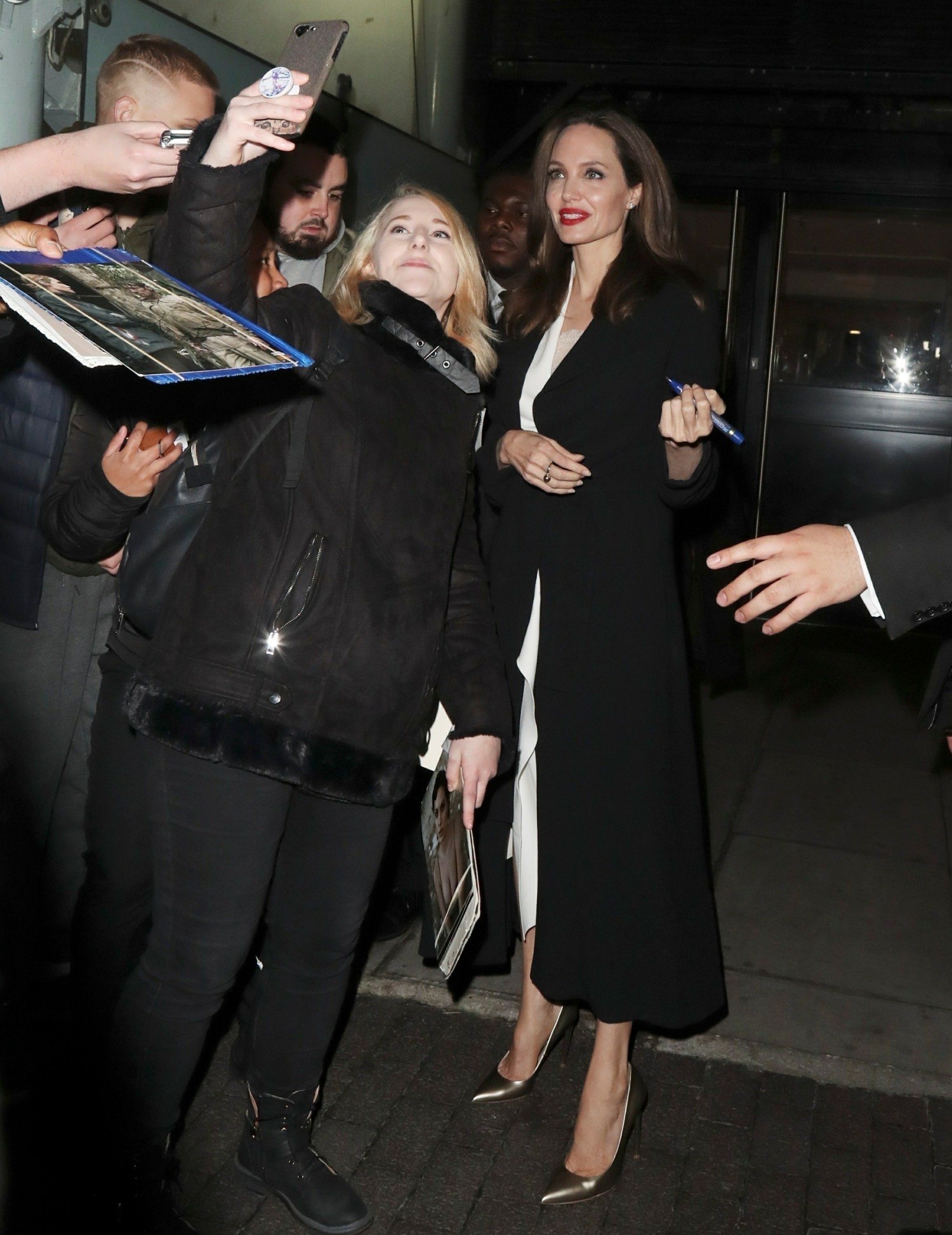 Photos courtesy of Avalon Red, Backgrid.