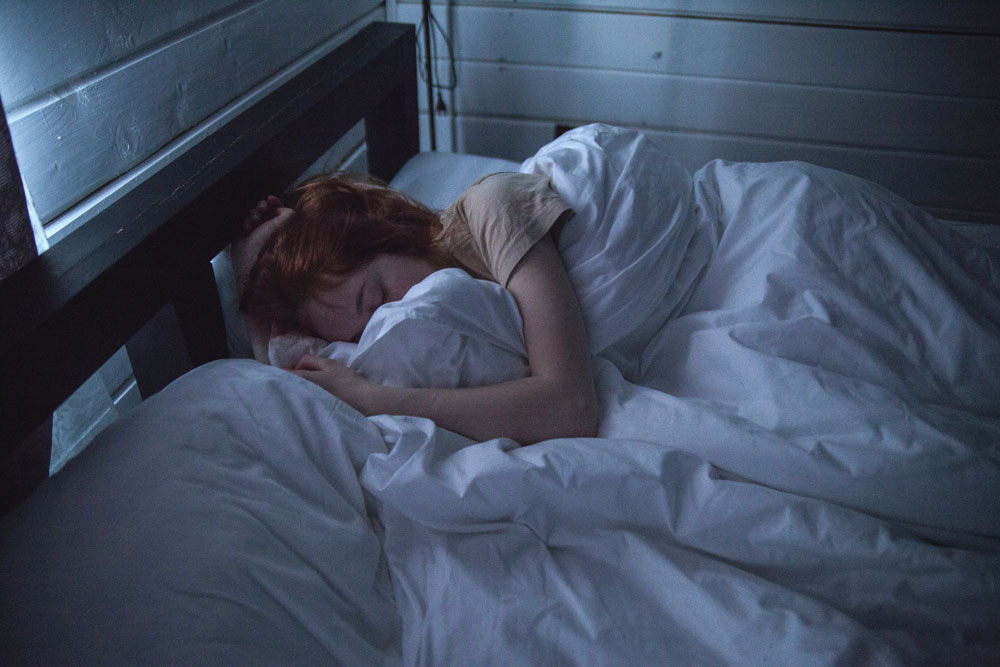 Sleeping woman stock photo via pexels
This is my third post with personal recommendations from Amazon. (Here are links to the other two posts.) These contain affiliate links. This is all stuff I own and none of the products were sent or recommended to us. Other posts did well and I will be making this a weekly or even twice weekly feature. (Read this post from Pajiba to get an idea of why we're looking for additional sources of revenue. I do get to work from home, take naps every afternoon and write about celebrities for a living. Please do not feel obligated to buy stuff from these links and look up other options including secondhand and from eBay. This may get annoying and seem sponcon-y at some point and for that I'm sorry!)
A $20 device to make folding laundry easy and fun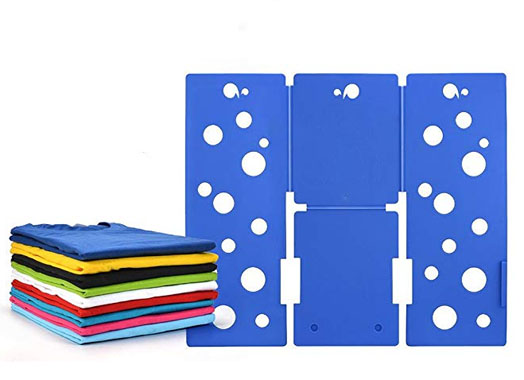 I'm one of those people who imagine that the right product can streamline my life. Very rarely does that happen, but this simple folding device delivered! I saw this on one of those Bustle "things you need from Amazon" lists. I'm not a Marie Kondo convert in that I tried to pare down my possessions but realized I like having a lot of stuff, particularly clothes. (I follow Clutterbug, she helped me organize. I'm never going to have a capsule wardrobe, I want options.) Now my clothes are all folded to a uniform size, they look neat-ish in the drawer, and my teenage son even helps me fold and put away the laundry. If you'd like to save a little money and are crafty, Do it on a Dime has instructions for making one of these from Dollar Tree items.
Soft $25 sheets that feel luxurious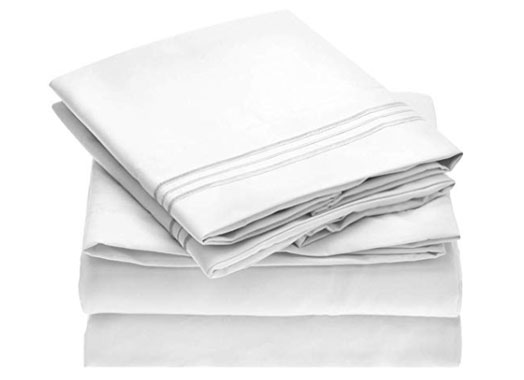 This isn't one of those "guests will think you spent hundreds on these" products, but I really like these sheets. They're soft, they were inexpensive, and I don't even like to use my other sheets now, I wash these and put them right back on. Check the reviews, that's what convinced me to get these. I have these in white and they haven't gotten stained yet. I should probably just buy a second set though.
Mascara that makes you look like you have falsies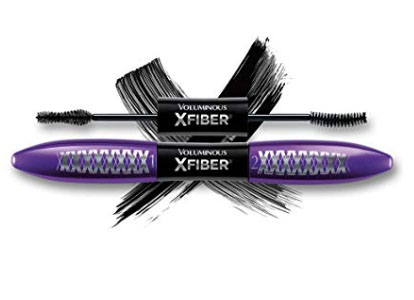 This is perfect "going out and need to look amazing" mascara, it's not all day long mascara despite what some of the reviews say. For me it lasts about 3 hours and it doesn't last through naps or until the end of the day. However you will look awesome if you need it for a night out. (There's a brand that you can only get in Europe or on board Lufthansa, L'Oréal Volume Million Lashes So Couture, that I highly recommend. I used to get Covergirl Flamed Out as my daily go-to, but that was discontinued. So I'm in between daily mascaras. The struggle.) I found this mascara by searching for it and was so surprised how well it works. Your eyelashes may get so long they may bump your lids and smudge a little. Also consider getting an eyelash comb. My favorite is the Ardell lash comb. That will change your eyelash game.
Protect your neck while sleeping upright or in bed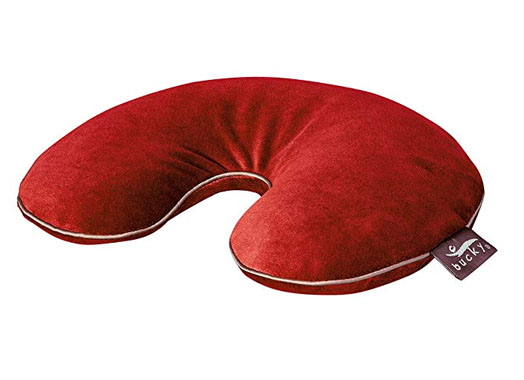 The Bucky pillow is a semicircular buckwheat hull filled neck pillow that I swear by and have used for over 20 years. I had a physical therapist who raved about it too. It helps you avoid neck pain while sleeping in almost any position. You can even keep one in your car for naps on the go. I have one in my bed and I keep an extra one at my boyfriend's house as I hate to sleep without it. I swear it helps me not snore too, although sometimes I need a breathe right strip for that I'm not going to lie.
Facial wax that doesn't use strips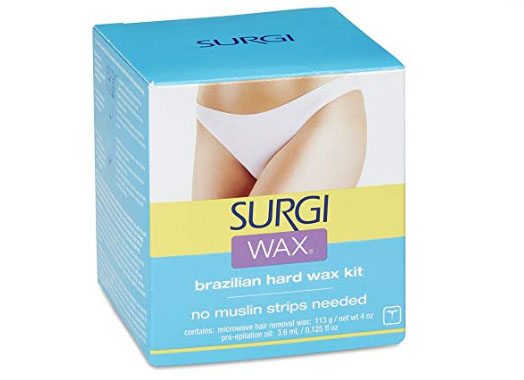 This Surgiwax is marketed as Brazilian wax, which is why I think it has lower reviews. I use it to wax my face and eyebrow area though and have been using it for over 15 years. You heat it up in the microwave. You have to make sure it's the right temperature, it should be a creamy consistency and not too runny. It doesn't hurt to remove chin or lip hair at all and is quick and easy (YRMV). They changed the facial formula a while back which is why I buy the formula for down there as it's more like the original. I don't use it for that purpose though. I tried once and I wanted to die.
A soft synthetic makeup brush set for just $10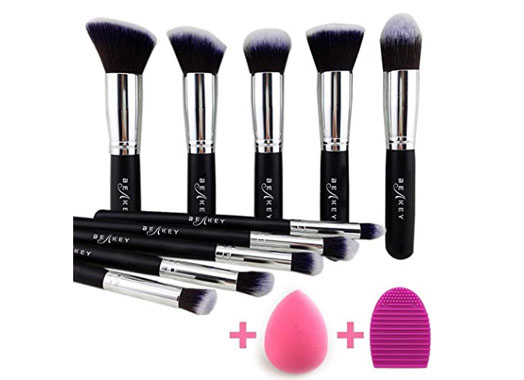 There are so many cheap makeup brush sets on Amazon. Some of them have complaints that the bristles fall off, that they have a chemical odor or that they're too stiff. I researched before choosing this set and have owned them for several months now. I did wash them when they first came but I'm chemically sensitive and they didn't smell too strong for me. Plus they're a bargain and you get so many including a rubber brush to wash them and a foundation blending sponge. They hold a decent amount of product and I would buy them again or for a makeup-obsessed friend.
Thanks for reading our post with affiliate links!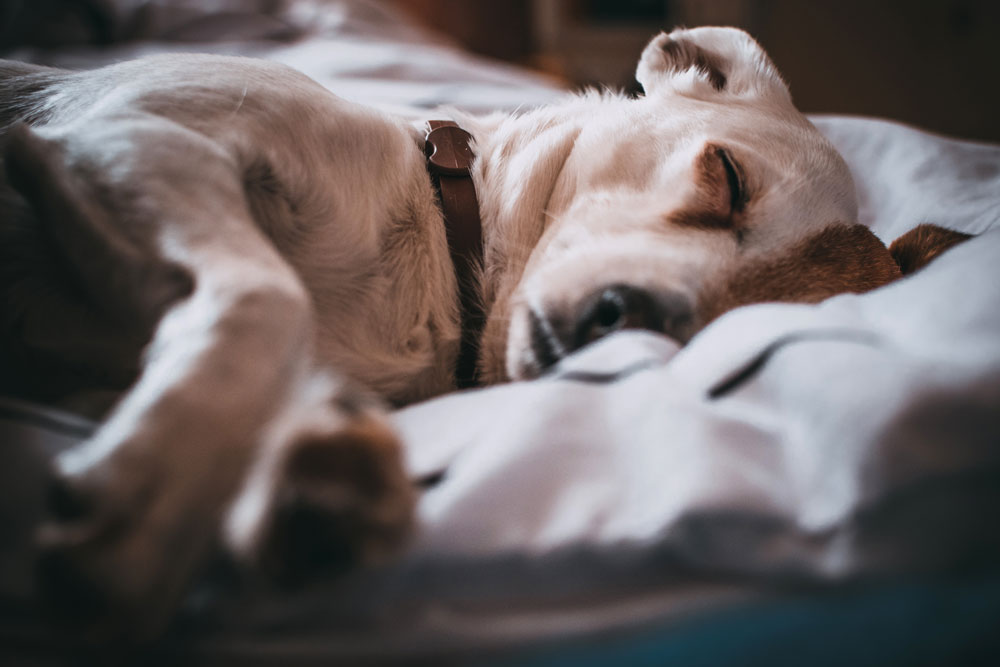 Stock photos via pexels