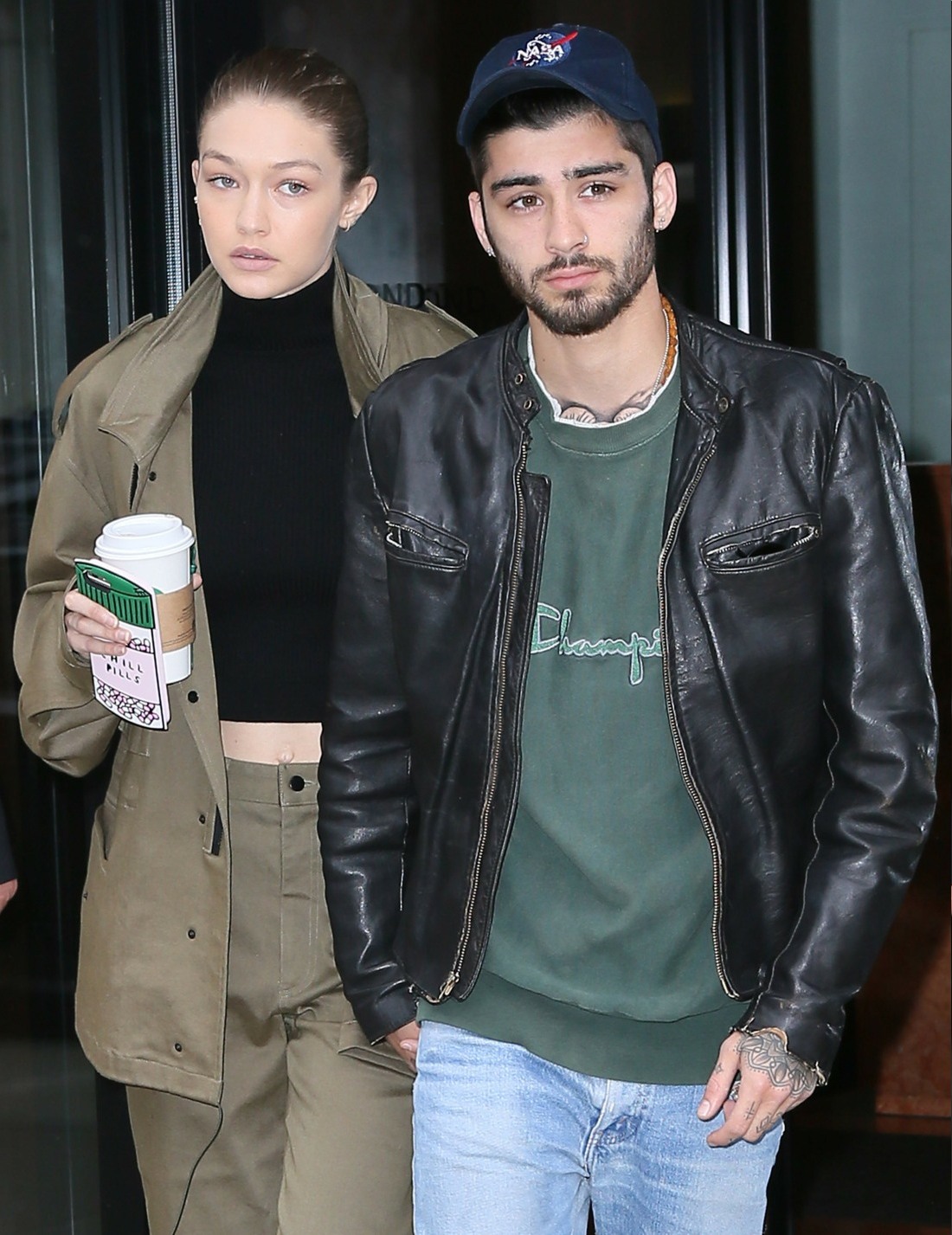 I had been hearing that Gigi Hadid and Zayn Malik had another breakup towards the end of 2018. There was evidence building towards the breakup story, given that they hadn't been seen together in a while, and given the absence of gushing in some recent interviews. But I still waited to see what would happen – Gigi and Zayn have had several smaller and bigger breakups, but they always seemed to get back together. Well, it looks like they really did take a break as of November:
It appears this may be the end of an era for Gigi Hadid and Zayn Malik. Zigi fans were beginning to speculate that they split up because it had been a decent amount of time since the couple was photographed together. Sadly, the news might be true. A source informed E! News that the 25-year-old singer and Victoria's Secret model "have been spending apart since early November." The insider said the two of them "think it's best for the sake of their relationship right now."

According to the source, they have "both been really focused on themselves and their separate careers," hence the time apart. Zayn has been "in the studio recording new music and pushing out his new album" whereas the 23-year-old model has been focusing a lot of time on herself. The source explained to E! News that Hadid's schedule "slowed down after the Victoria's Secret Fashion Show."

There were some murmurs about their relationship around the time of the Victoria's Secret Fashion Show because Zayn was not in attendance. A source told E! News at the time, though, that his absence from the show didn't mean anything about their relationship status. "Everything is going smoothly, they are just trying to keep it more under the radar. It's no surprise that Zayn didn't attend the VS show. He is not one for public outings, and usually skips out on going." Hadid and Zayn had also been "keeping their relationship more private," according to the source.

Speaking of private, the "Pillow Talk" artist doesn't follow her on Instagram anymore.
One of the last times Zayn talked about Gigi was back in November, in an interview which was probably conducted in the last gasp of their relationship (in that moment), and Zayn talked about how Gigi is "super-organized and I'm really not" and how he "leans on her a lot." We talked about how it is with the younger celebrities and with women fulfilling the caretaker roles in relationships, and basically… I just wonder if Gigi gets tired of taking care of Zayn. Like, she gets annoyed by his drama. Maybe I'm wrong.
Also: in her Mary Poppins gear on NYE, Gigi looked SO plastic.
I didn't wanna take my Mary costume off 🙁 pic.twitter.com/d5s1uZEvZ8

— Gigi Hadid (@GiGiHadid) January 1, 2019
Photos courtesy of Backgrid, Twitter, Instagram.