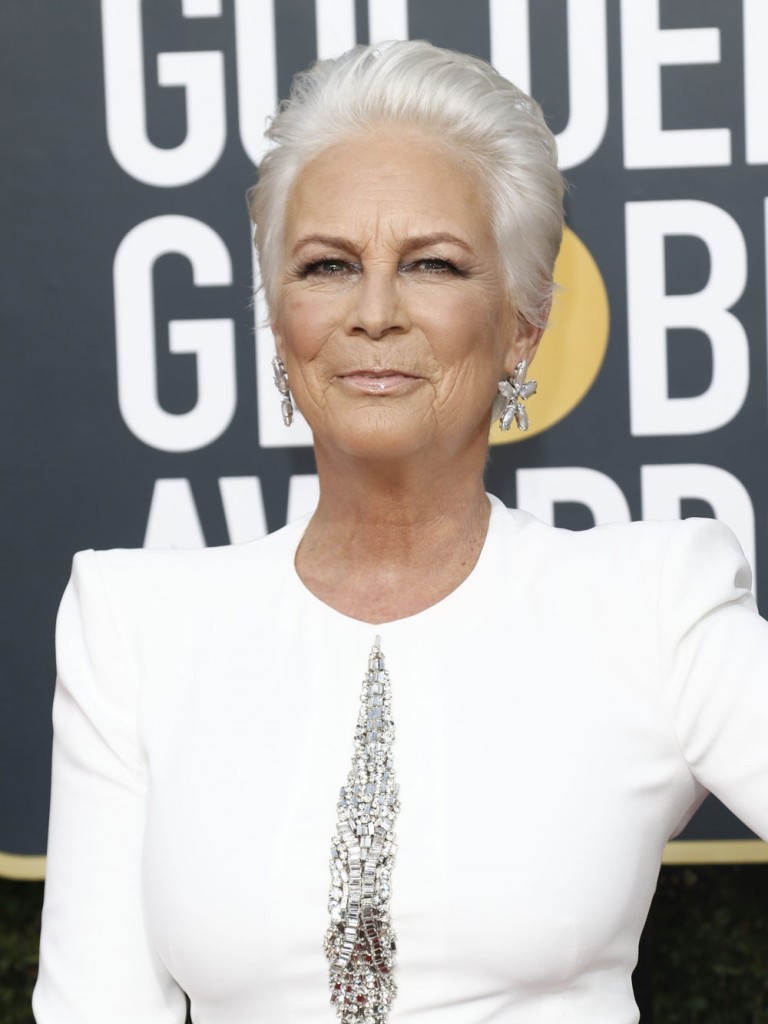 Do you remember how hot Jamie Lee Curtis looked at the Halloween premiere this fall? (God I loved that movie.) Here's a link to those photos. She had on a menswear-inspired look showing lots of cleavage and her hair was spiky short and cute.
Last night a lot of people loved Jamie Lee Curtis' look, particularly her silver hair. The color was amazing but there was something off about the way it was styled and her makeup was wrong. Jamie told Access Hollywood that she bought this white McQueen dress three months ago before she knew her plans. It's a gorgeous white gown, I love how sleek it is and the silver diamond across the front is so cool, but this is an example of how styling makes all the difference. Her coloring is off, her eye makeup is too dark and her lips are too nude plus she needs to do something different with her hair. I'm sorry for criticizing this queen but I know how much better she can look!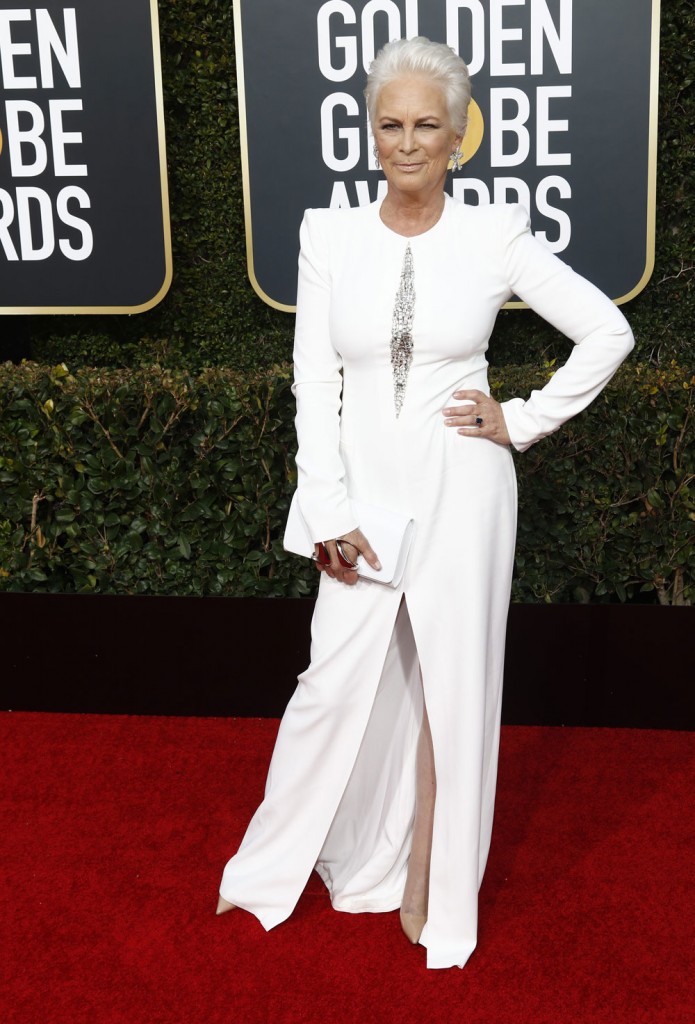 Nominee Connie Britton was also in white, in a Christian Siriano strapless gown featuring silver beading in a delicate diamond striped pattern. She lost in the Actress in a Limited Series category to Patricia Arquette, who won for Escape at Dannemora. I really liked her look, it's safe but kind of perfect for the evening. I have Dirty John on my DVR waiting for me! I listened to the podcast over the holiday and was enthralled.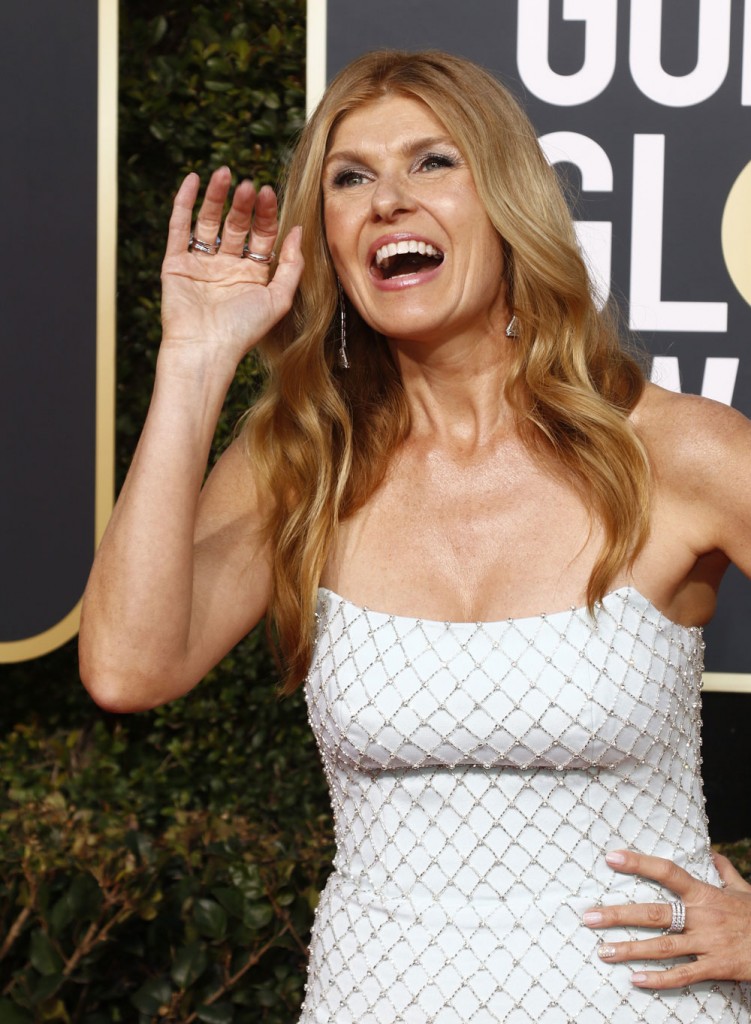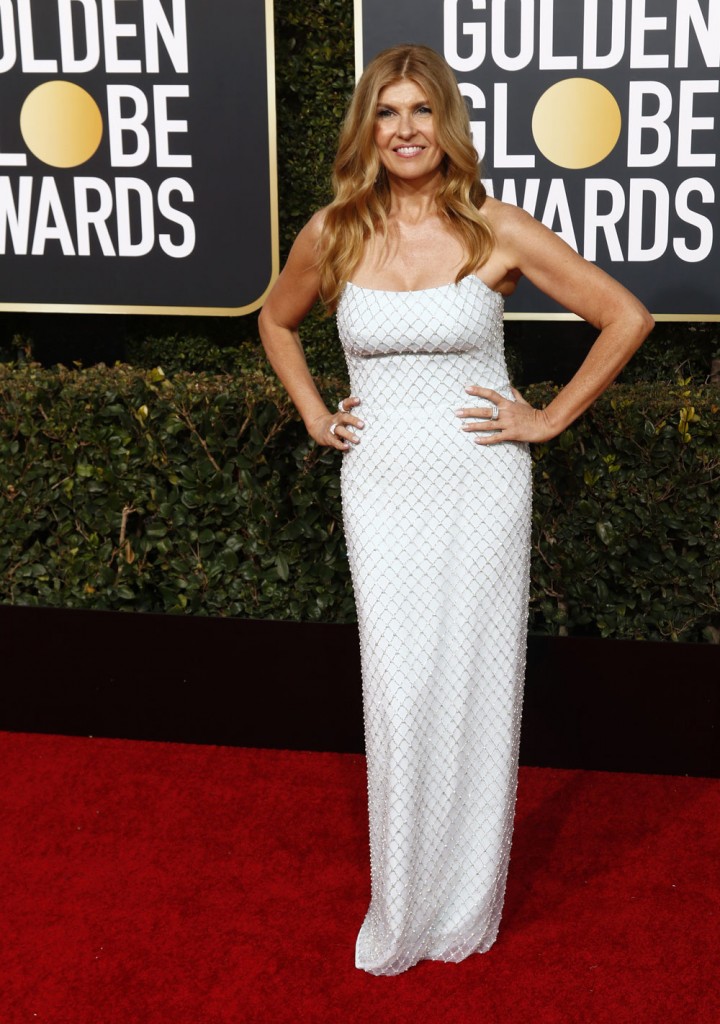 Speaking of Patricia Arquette, she was in Vivienne Westwood and she looked incredible. During her acceptance speech she put on a pair of bedazzled reading glasses and now I want some. (I wear bifocal contact lenses now, I don't quite need reading glasses, but give it a few months.)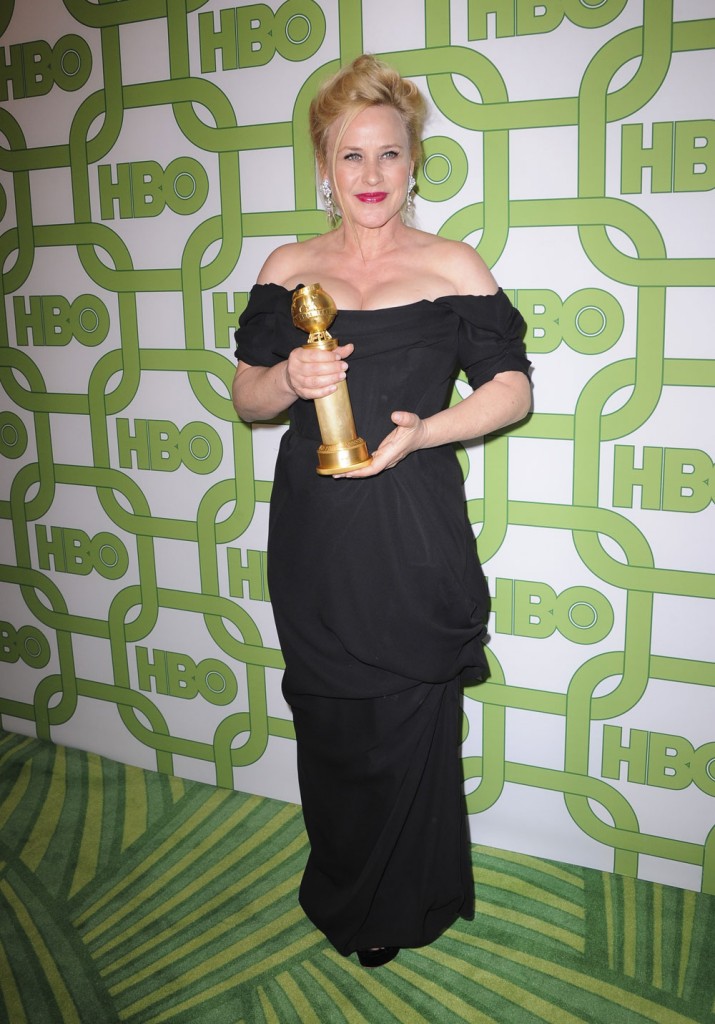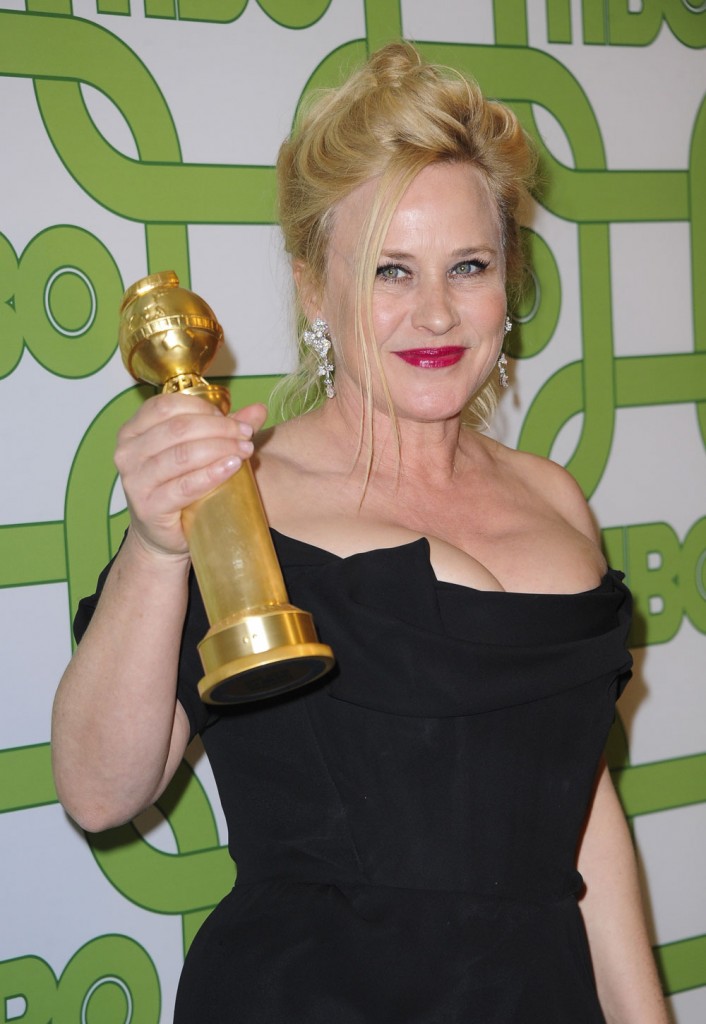 Here's her speech! She got beeped for saying "how many f-ing teeth does a person need?"

Allison Janney was also in Siriano. She looked a little high to me when she was presenting with Sam Rockwell. Maybe she was just imbibing a bit, that seems to be common at The Globes. This gown is amazing, I love the draping and how it fits her like a glove.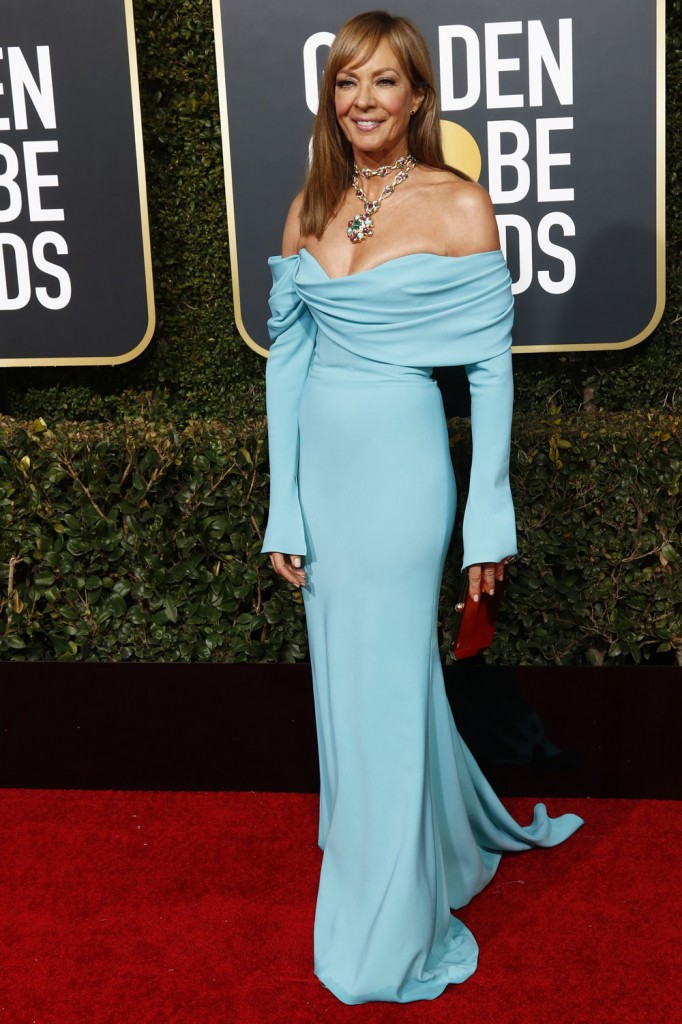 Photos credit: WENN