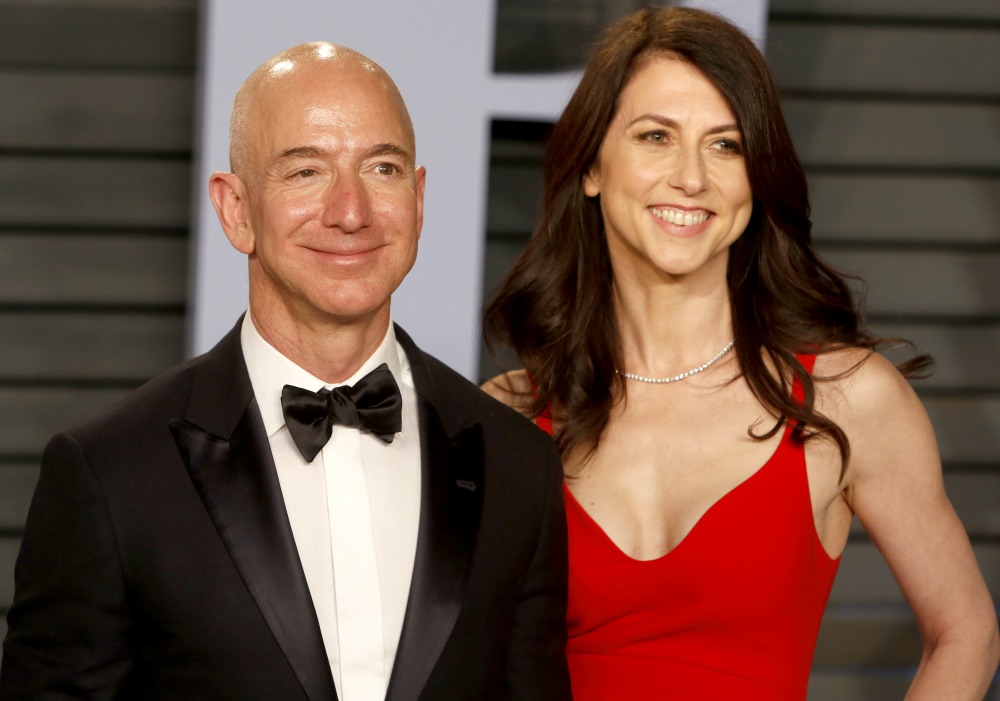 As we discussed yesterday, Amazon billionaire Jeff Bezos is divorcing his wife of 25 years. MacKenzie Bezos wasn't the one looking to cash out (although she will cash out, there's no prenup). Jeff Bezos was likely having a torrid affair with a woman named Lauren Sanchez, and there was AT BEST a lot of overlap between the end of his marriage and the beginning of his thing with Sanchez.
Bezos tried to control the story by releasing his own statement announcing the split, but that didn't stop the National Enquirer from releasing their exclusive: they got their hands on texts and selfies sent between Sanchez and Bezos, and now the Enquirer is making a big deal about how they aren't going to publish the "lewd" texts and selfies because they're too dirty AND because they respect Jeff Bezos' privacy. LOL. Any other day/month/year, I might just take this at face value and accept that the Enquirer just happened to get their hands on this stuff through connections and gossip and whatever. But then this happened…
President Trump on Amazon CEO Jeff Bezos divorcing his wife of 25 years: "Well, I wish him luck. I wish him luck. It's going to be a beauty." https://t.co/BAlTxqYvJB pic.twitter.com/Bfk0Jah9Oj

— CBS News (@CBSNews) January 10, 2019
And it just reminded me that the National Enquirer has always been in bed with Donald Trump, and Trump thinks Jeff Bezos is his enemy because Bezos owns the Washington Post (and because Bezos is a lot richer than Trump). So now I wonder if this whole Bezos story came from Donald Trump making a new deal with the Russians and David Pecker to secretly get access to all of Bezos' phones, emails and what have you. *adjusts tin foil hat*
Incidentally, Page Six claims that the Enquirer got the exclusive on Bezos' texts because Lauren Sanchez is indiscreet – their source says Sanchez "sent the sexts to a friend to show off about her relationship with the world's richest man — and then the pal slipped the texts to the Enquirer." Page Six also says that the Enquirer spent four months working on the story – which was called "Project Alexa" in-house – and that four Enquirer staffers were working on it and tracking Bezos' movements all that time. You say "Enquirer staffers," I say "Russian henchman working to take down one of Trump's perceived enemies."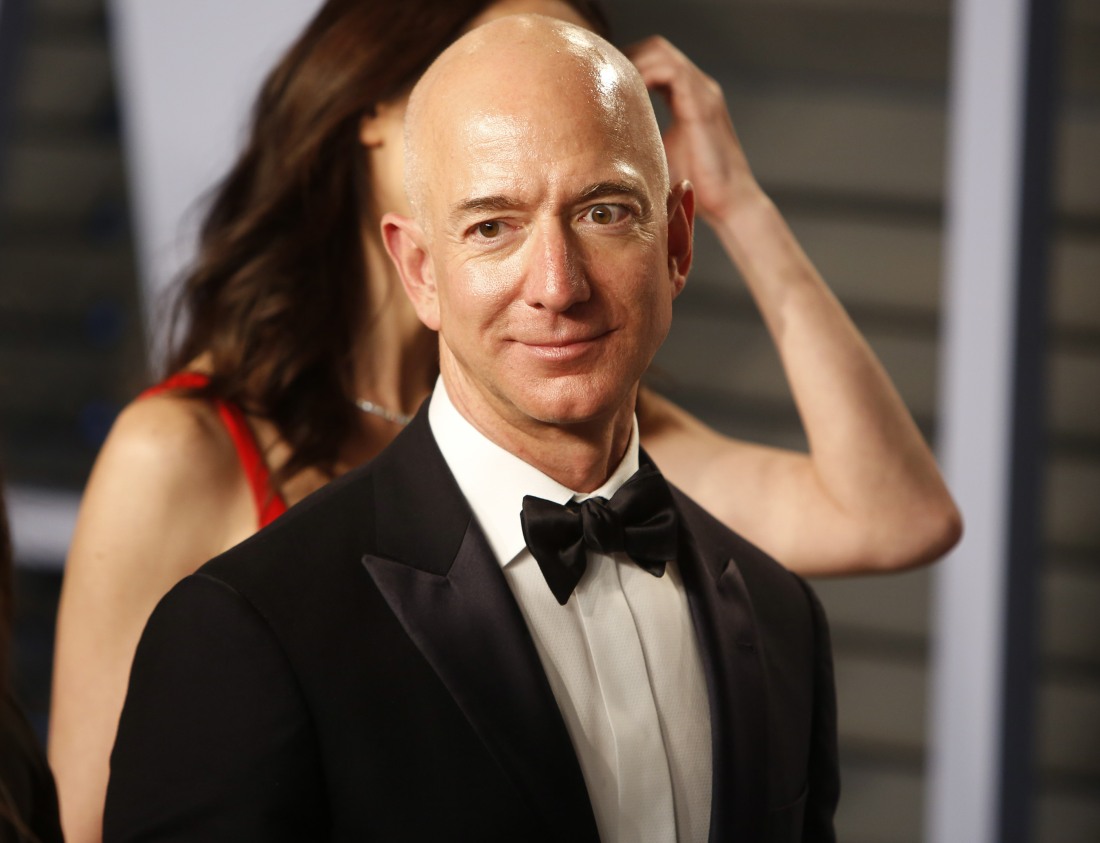 Photos courtesy of WENN.