I wanted to forget this, but I remember how much contradictory information there was last year about Brad Pitt and Neri Oxman. It felt like Team Pitt was out there, throwing rumors, denials, and vague "source" statements into the wind to see what would stick. Maybe it's unfair to say that it was ALL Team Pitt, but some of it (if not most of it) was coming from his camp, and it was awful. Well, prepare to go through all of that again, because Brad wants us to talk about whether or not he's dating Charlize Theron.
First off: The Curious Case of the Changing People Magazine Quote. It's weird that those "sources" can't even keep their story straight about Charlize Theron and Brad Pitt, right? Initially, an unnamed source told People Magazine: "About six months ago, they did a [Breitling] shoot together. So they have spent time together. But anything that may have happened beyond that remains to be seen." Then, hours later, that quote was changed to this: "About six months ago, they did a shoot together. They have not been out together recently, and were never dating. Reports of them being involved romantically are false." Huh.
Part of me thinks that this Charlize-Brad rumor won't go on and on like the Neri Oxman nonsense because Charlize is a movie star, and thus, she has her own publicist and manager and whatever and she knows how all of this works. She will play the game for a second to help shill for the Breitling contract, but she's also going to shut it down when it gets too stupid. Like the whole "Sean Penn introduced them" thing? Please. She hasn't spoken to Penn in years. Which is what another "source" told Us Weekly: "Sean Penn definitely did not introduce them. Charlize has no relationship with Sean." Bam. A source also told Us Weekly that the Theron-Pitt rumors are "not true."
So, Brad tried it. He tried to convince us that he and Charlize would become Bralize/Chard and now that HER publicist has gone around and denied it, now Brad is playing the "I don't even want to date an actress" card. Dude. From Entertainment Tonight:
Despite reports that Brad Pitt is dating Charlize Theron, sources tell ET that the two are just good friends at the moment.

"Brad and Charlize have known each other for years and recently became even better friends after working together," a source says of Pitt, 55, and Theron, 43, who recently worked together on a photoshoot for Breitling watches. "They enjoy each other's company and connect on many levels. Brad and Charlize have a lot of mutual friends and share their love of acting, but neither of them are ready for a serious relationship right now. They are both very single at the moment so it's no surprise people are talking romance. They truly would make a Hollywood power couple, but at this point, they're friends."

When Pitt does decide to settle down again, however, he will likely date someone outside of the business, the source says, adding that he "isn't looking for an actress as a lifetime partner."

"He's tried that route already, and while he loved both Jen [Aniston] and Angelina [Jolie] very much, and he grew tremendously as a person with both women, he is ready for something different," says the source. "At the moment, he is all about his career and his children. He is working on several projects and spends every moment he can with his kids."
My take is that she shut him down? Like, they worked together and he made the approach and she was like "eh, no thanks." And now he's all "I WOULDN'T DATE AN ACTRESS AGAIN ANYWAY." It will be interesting to see if the attempted Bralize Rollout stops here, or does he try to squeeze a few more weeks out of it?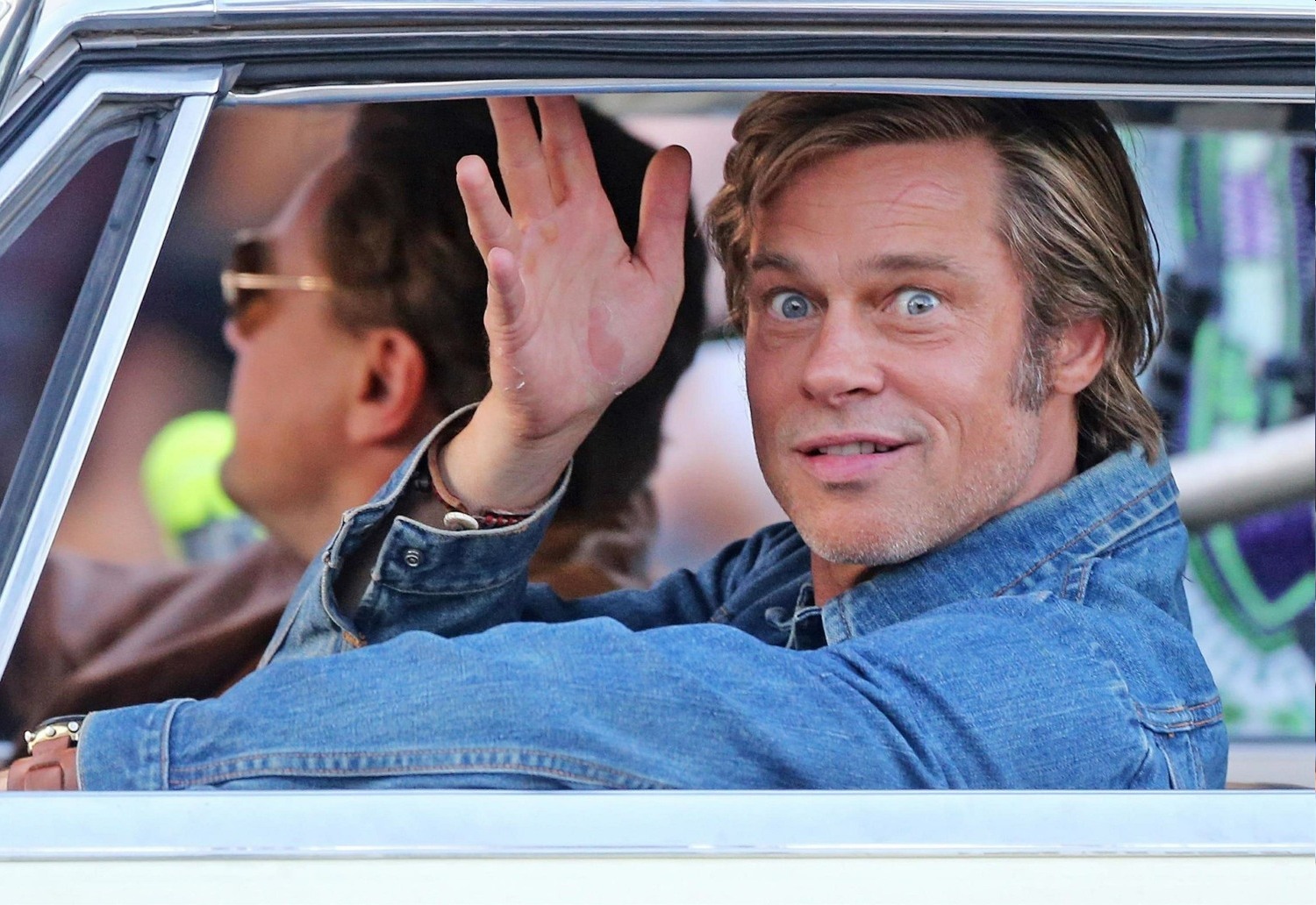 Photos courtesy of Breitling's IG, Backgrid.