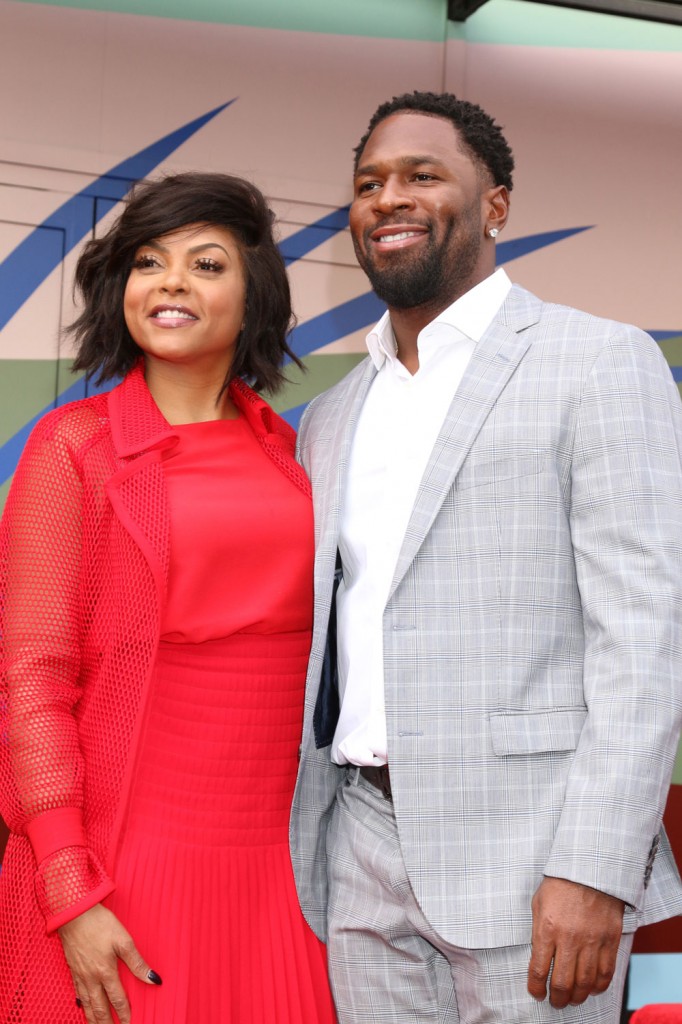 I've been covering so many stories of older famous women looking for love, which is relatable to me. Connie Britton, Debra Messing and Yvette Nicole Brown have all said recently that dating is hard and that they're looking for a partner. So this story, from Taraji P Henson about getting set up with her fiance, former NFL player Kelvin Hayden, 35, is a positive twist on that. Taraji, 48, said that her makeup artist set her up with Kevin and that she even threw a party for Taraji with the intent of having her meet single men. That's a great idea. The way Taraji explains it, she heard angels (my words but that's how she described it) the first time she saw Kevin in person but she was interested after seeing his photo. She told this story to Conan O'Brien, in a joint interview with her costar, Tracy Morgan.
How did you meet [your fiance]?
I have a makeup artist who was sick and tired of me being single. She orchestrated this whole party and she invited all the eligible bachelors in Chicago. I'm not a blind date girl, 'so need to start showing me some pictures of these guys.' She kept showing me Kelvin's picture… I zoomed into his eyes, he just touched me. Something about his eyes are just very gentle. Finally the night of the party I'm like 'where is he.' When he comes over I swear the room disappeared, a spotlight hit him and it was like [sings angelic note].
Taraji puts her foot in it sometimes and she's not my favorite person, but I like how open she is in general and about how she met her fiance. We all need help meeting someone and why not let friends set us up? (Although that's never worked for me. It's like people think any single guy will do, but I'm a picky bitch. I heard a Ted talk about this once that pretty much nailed it.) Also, It's been almost a year since Taraji got engaged, is she going to make it official soon? I'd love to see photos from her wedding!
Taraji is promoting What Men Want, the remake to Mel Gibson's What Women Want. It was number two at the box office over the weekend, second to LEGO Movie 2. It's not getting great reviews, but people say Taraji is a solid comedic actress and that she's really good in it.
Here's the interview. Tracy was really funny in it!

He does have nice eyes.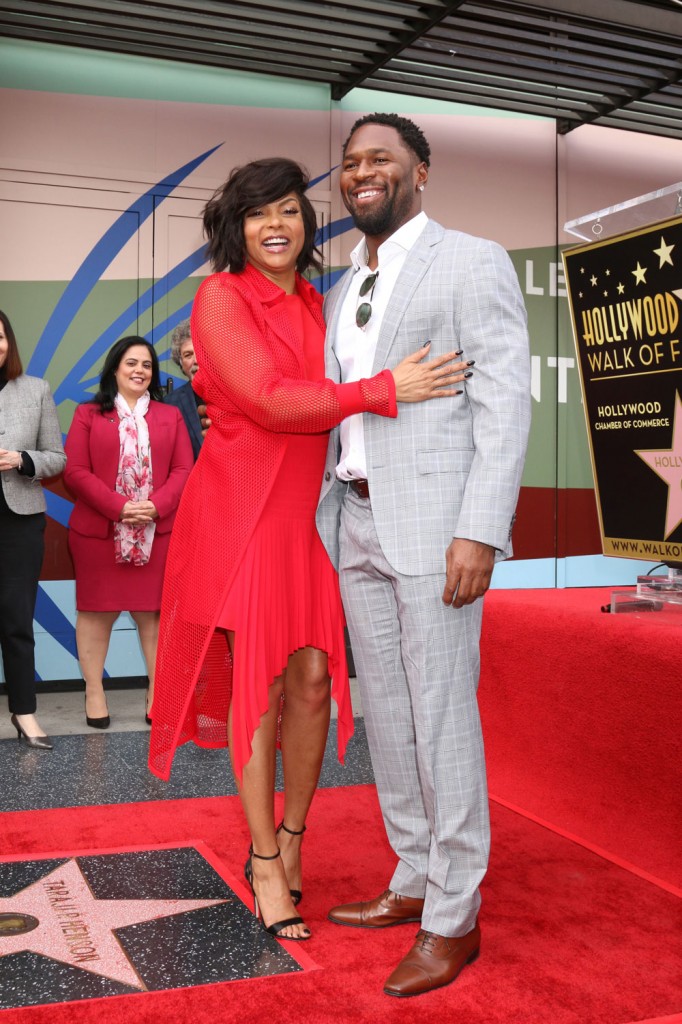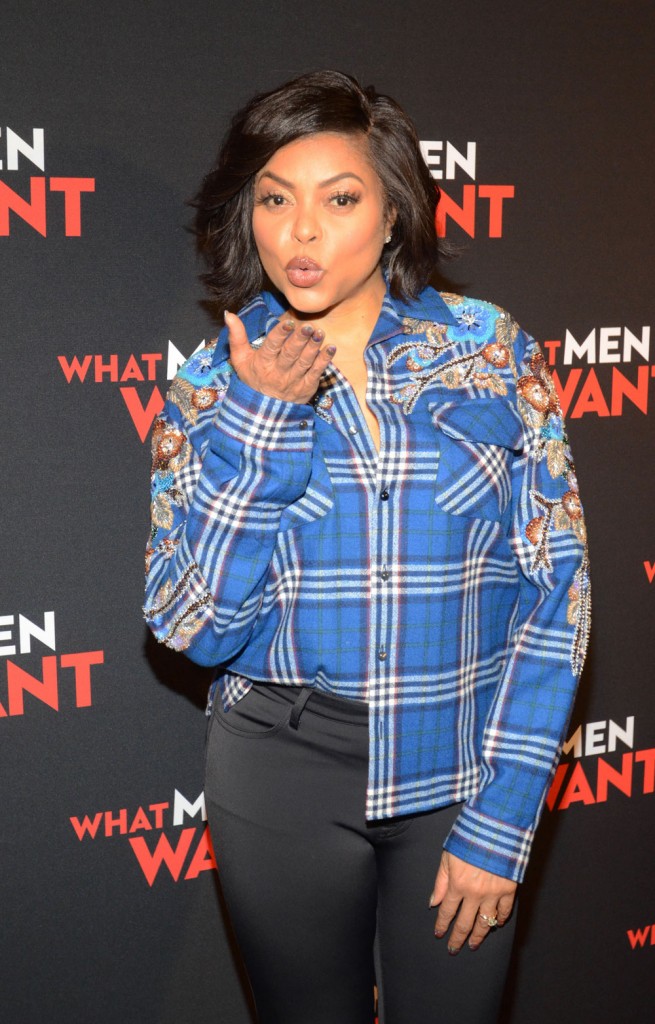 photos credit: WENN and via Instagram