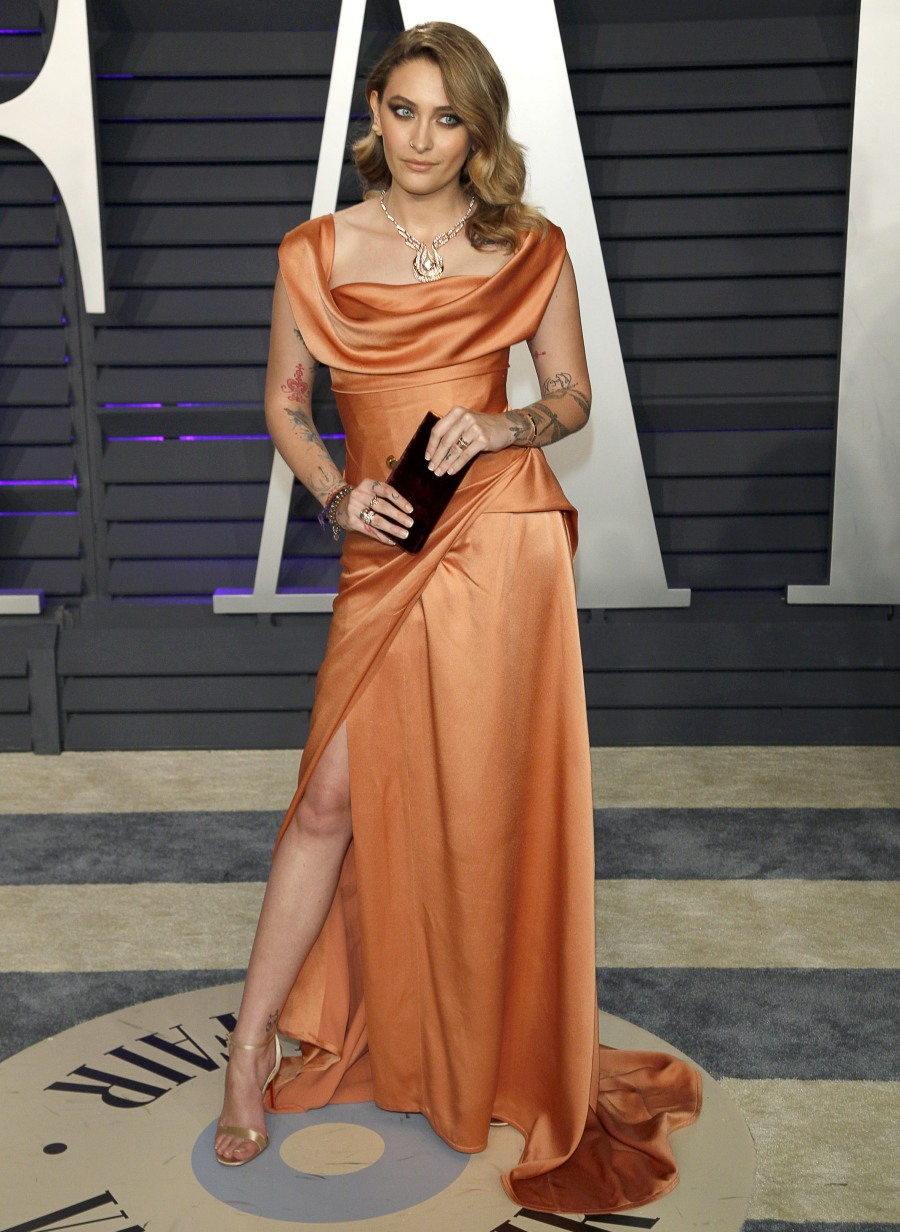 In January, Paris Jackson checked into another treatment facility. The stay was supposed to be to "reboot and realign," but we really don't know anything other than Paris's own admitted history of self-harming and seeking help. By Oscar night, Paris was out and about for the Vanity Fair Oscar party (the photos in this post). Paris is 20 years old and over the past few years, she's been everywhere – she goes to awards shows, she appears on magazine covers and she complains a lot about how people underestimate her. There were rumors that she wanted to build an acting career for herself, and that's why she surrounded herself with publicists, managers, agents and the like. But it also feels like she doesn't even know what she wants. Which is pretty typical of a lot of 20-year-olds, to be fair, but Paris really put herself in the spotlight, so that's how it goes.
Well, everyone's still talking about Leaving Neverland - Part 1 aired on Sunday night and Part 2 aired last night. Paris Jackson's father, Michael Jackson, was accused for years of abusing young boys. Paris has always held up her dad's legacy as a great father, the guy who treated her like a princess and the guy who was incredibly protective of her. So… what happens next for Paris?
The shocking documentary about Michael Jackson's alleged abuse of children has left millions of fans shaken — not least his daughter. Paris has told friends she is anxious Leaving Neverland: Michael Jackson And Me could hamper her fledgling acting career. She has been left devastated by the film, which focuses on two men who claim they were sexually abused by the Bad hitmaker as children. And she now believes the renewed claims against her father could put off movie bosses from casting her because it could be all anyone talks about.

A source close to the aspiring actress said: "Paris had hoped to launch a successful career in acting but fears Leaving Neverland has ruined her chances of it taking off. She was in a movie last year but believes the documentary is already scaring directors away because the abuse her father is accused of may put movie goers off her. It all comes down to marketing. The worry is that any movies she stars in will be derailed if Michael's abuse scandal is all people think about when they see her on screen. She wants to act but knows this could affect those plans."
This kind of story makes me feel gross in a million different ways. It's not her fault that her father abused children. She's also allowed to have her own happy childhood memories. While this story might not even be coming from Paris's people, the speculation about her thoughts at this moment are disturbing. It's not about her career and it's tone deaf to make it about that. It's about the grown men who were targeted and abused by her father finally having the chance to tell their stories.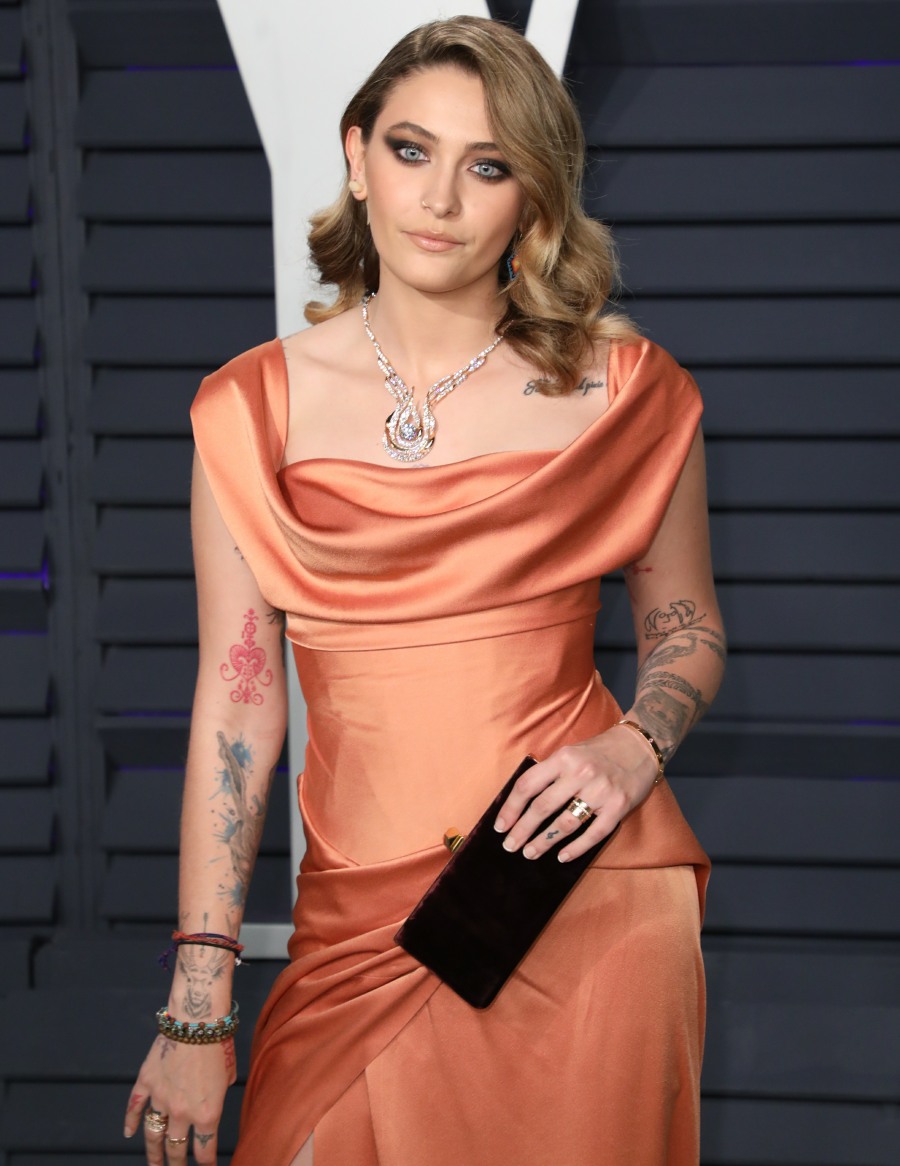 Photos courtesy of WENN.