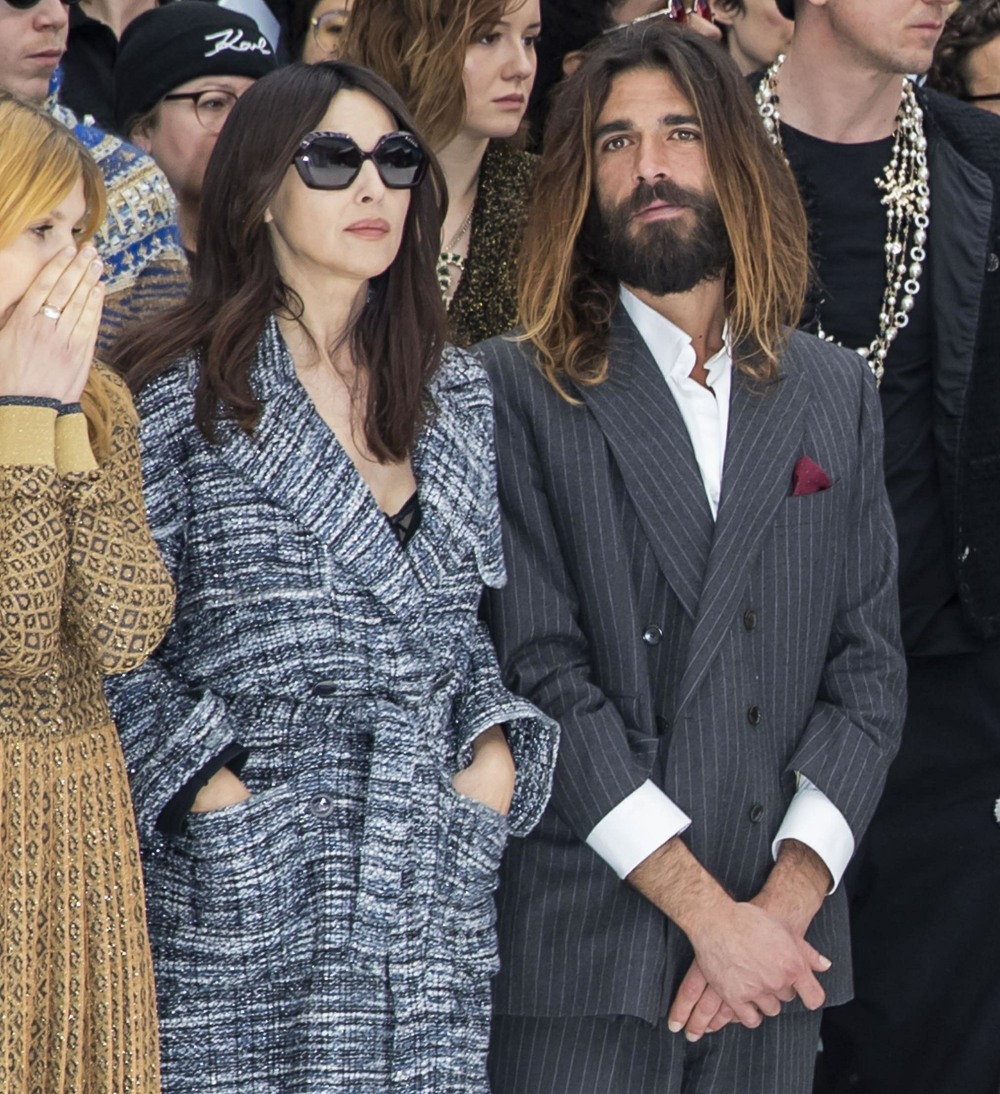 Paris Fashion Week is still happening, and today was the big Chanel show. This was Karl Lagerfeld's last collection for Chanel, so the label did a big, splashy runway show and so many of Lagerfeld's most loyal muses came out for it. There were tears. Women and men were crying in the front row.
The Chanel show was also an opportunity for Monica Bellucci to make a big public debut with her younger boyfriend. Monica is 54 years old, and her boyfriend is 36-year-old Nicolas Lefebvre. This is not the first we've heard of them, and they've been pap'd together before, but this is the first time (I think?) that they've ever attended an event together and posed together. He's really beardy and hipster-looking, but I can see the attraction. He's good-looking and Monica is gorgeous. Why not? Especially when Monica's 52-year-old ex-husband recently impregnated his 21-year-old wife.
Kristen Stewart – who has had a Chanel contract for years – was there to honor Lagerfeld's last Chanel collection too. She sat next to Janelle Monae for the show! WHY AREN'T THEY A COUPLE.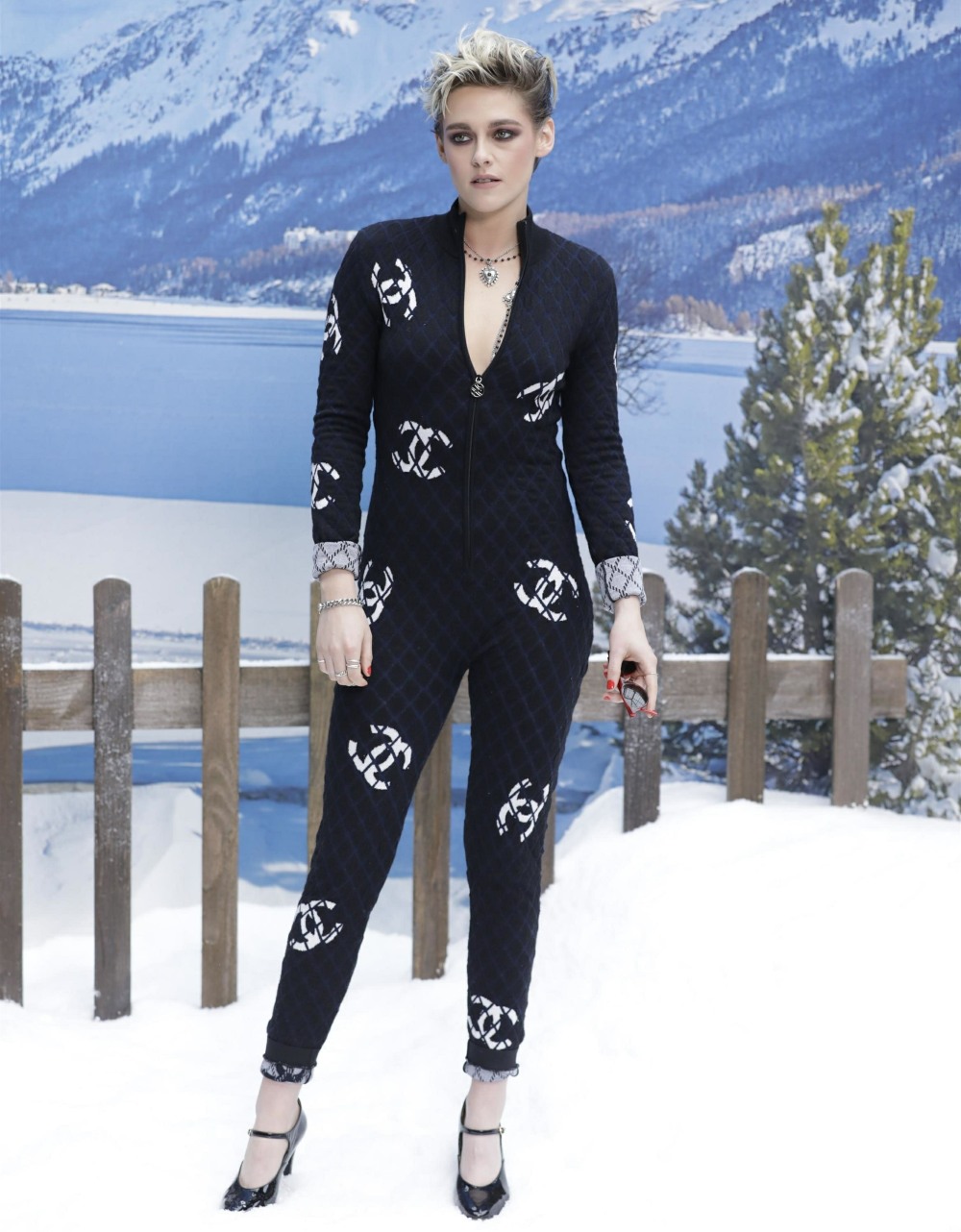 Photos courtesy of Backgrid, Getty.