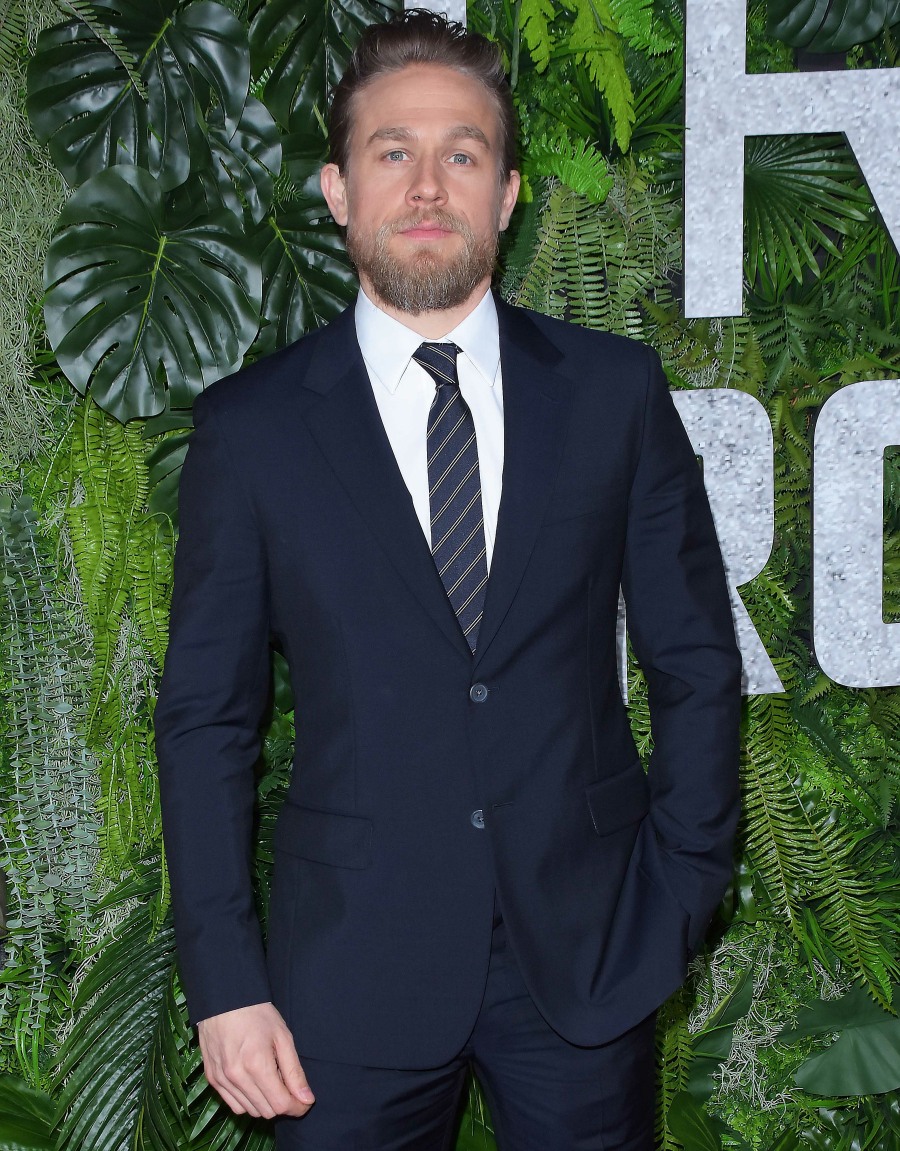 Charlie Hunnam, Ben Affleck and the dudes of Triple Frontier have been promoting their film all week. Before now, I hadn't heard of this film, but the cast is totally prestige. Not just Affleck and Hunnam, but Pedro Pascal, Garrett Hedlund and Oscar Isaac. It looks sort of like a Jack Ryan movie, only they're all kind of terrible mercs. Here's the trailer:
So, obviously, all of the guys are playing fit, buff Special Forces-type military bros. Ben Affleck already talked about how he had to go on a diet to de-bloat for this role (and the promotional tour, it looks like). But what about Charlie Hunnam? As it turns out, Charlie Hunnam is not here for your no-carb, no-sugar, no-caffeine diets. F–k that noise, says Charlie Hunnam. While Charlie says that he eats pretty healthy because that's just his taste, he also admits to having a big sweet tooth. So while Ben Affleck was looking sorrowfully at a potato chip, Charlie Hunnam was eating chocolate and ice cream every day:
He says "it's not a labor for me to eat healthy," but he has "a wicked sweet tooth, so I eat a lot of chocolate and a lot of ice cream, like every day. I stay active, that's the key. If you're going to mess around and eat a lot of sugar, you better stay active as well." If I ate ice cream every day, I would bloat up like crazy. Which is why I look for those ice cream replacements, like Yasso greek yogurt pops, which taste almost like (budget) ice cream. If you get certain kinds of healthy or low-cal fruit-yogurt pops, you can almost trick your ice cream cravings, swear to God.
Anyway, I mostly just think Charlie Hunnam is naturally fit and naturally quite active. It's his DNA, it's his lifestyle, and so be it. That being said, every trainer and dietitian will tell you that you can't out-train a bad diet. You can't gorge on ice cream and chocolate and then expect your workout to cover it. But Charlie's not really saying that – he eats healthy for like 90% of the day, I bet, and then he treats himself with some ice cream or chocolate. Then he climbs a mountain for fun.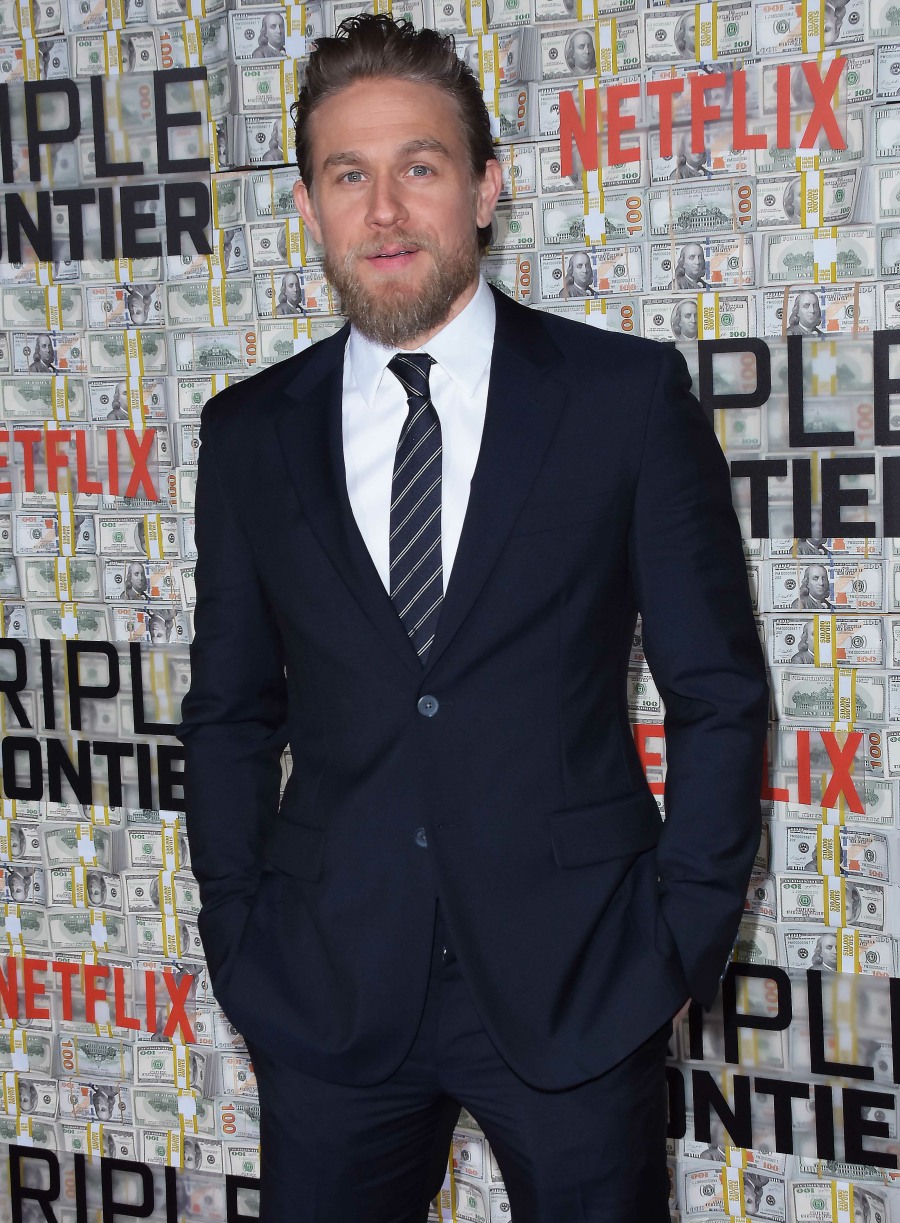 Photos courtesy of WENN.