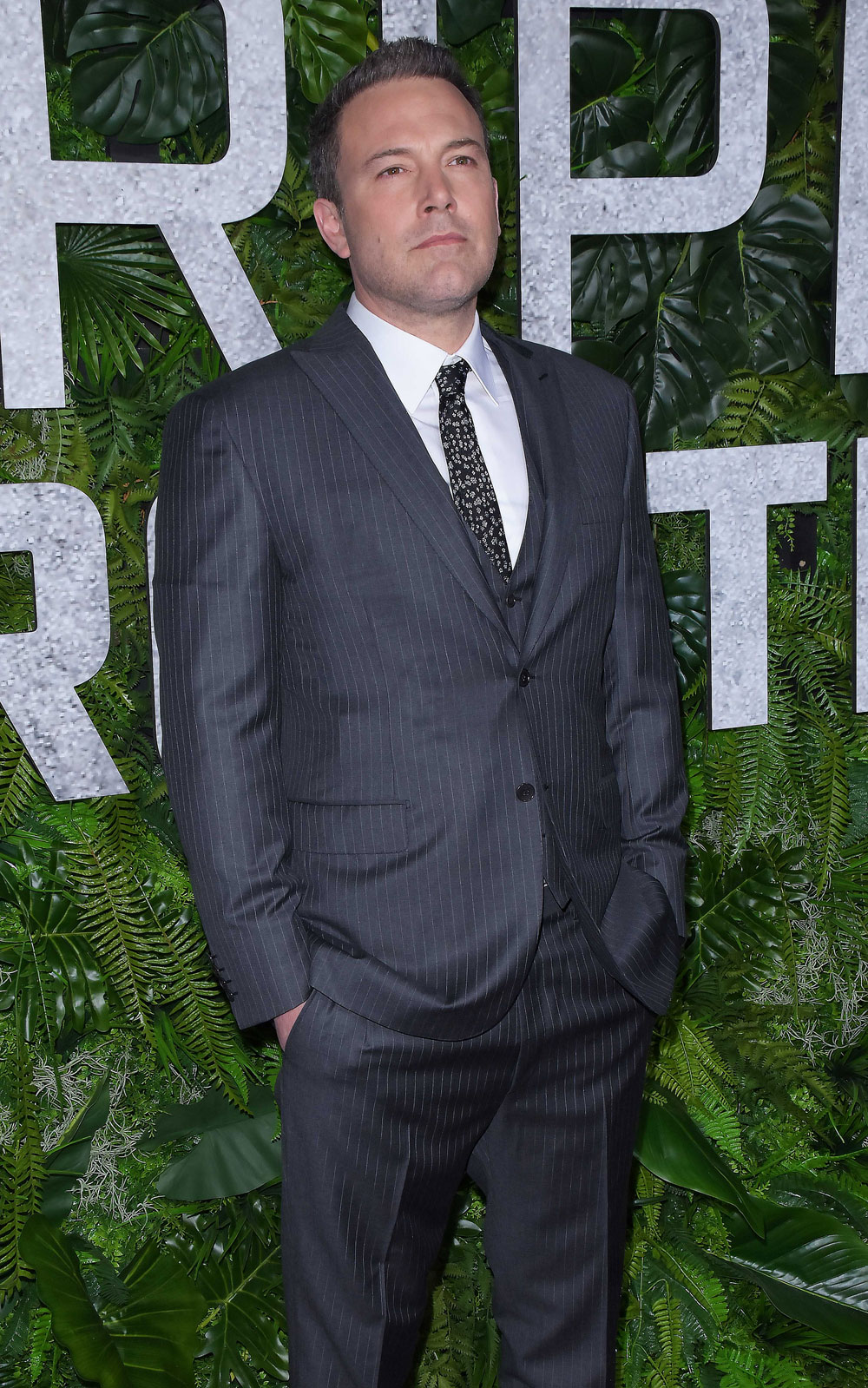 Ben Affleck and Charlie Hunnam were on The Today Show yesterday to promote Triple Frontier which stars so many hot guys my god. I mostly know Charlie from Sons of Anarchy (I watched all but the last season it got so violent) so it was a treat to hear his accent. The interview mostly focused on Ben and his recovery and family life of course, which makes sense as that's what gets headlines. Ben talked about getting treatment and about his sobriety in general terms. He also praised Jennifer Garner as a mom, which is what he's said about her for years. He genuinely seems to appreciate her as a co-parent and that's a good thing. Also he said he did the A-Rod 10 day challenge which is no bread, no sugar, no dairy. He does look slimmer lately.
You look like things are going great in your life
I hate to be shallow about it but I just did the A-Rod ten day challenge. It's awful for the first couple of days. No bread, no sugar, no dairy. I cheated on the caffeine a little bit I have to say. By the end of that ten days I had three bagels.

You're very honest about some things that you're battling
Some people are uncomfortable. It doesn't really bother me to talk about alcoholism. Being an alcoholic is part of my life, it's something I deal with.

It doesn't have to subsume my whole identity and be everything, but it is something that you have work at. I feel like I had a problem, I really wanted to address it and I take some pride in that. It's about yourself, your life, your family.

What kind of a dad are you?
I hope I'm a pretty good dad," he said. "I certainly try very hard. I'm lucky they've got a great mom and she helps out a great deal with making sure that we co-parent in as good a way as possible. I think dads are so important to kids and it's our responsibility to be there for them, to be present, to be mindful, to be attentive, to be part of their lives, to be as in it as moms. That's the focus of my life.

I can tell you still love her
Of course she's wonderful. The mother of your kids [is] going to be the most important central person in your life.
I just ate two bowls of jelly beans but I'm going through a rough time! I have an excuse. I really don't see the point of giving up bread, dairy, sugar and caffeine. Those are all the good things in life. Maybe if I needed to de-puff to do a movie tour I would do that, but probably not.
Some outlets are focusing on the fact that Ben said his identity wasn't going to center around being an alcoholic. As someone to went to AA for a long time I get that. It can feel like recovery demands that you identify with being an alcoholic and that doesn't work for everyone. I still go to meetings when I need them, but I don't like to focus entirely on that. It's hard to find an approach that works for everyone, but I think that it starts with admitting you have a problem and with abstinence.
As far as his status as a dad, he decorated his son's bedroom with an entire Patriots theme after his son told him that he wasn't a fan. He could do better with letting his kids pick how they want their rooms. That's all I'm going to say about that.
Here's that interview. They need to let Charlie Hunnam talk more.