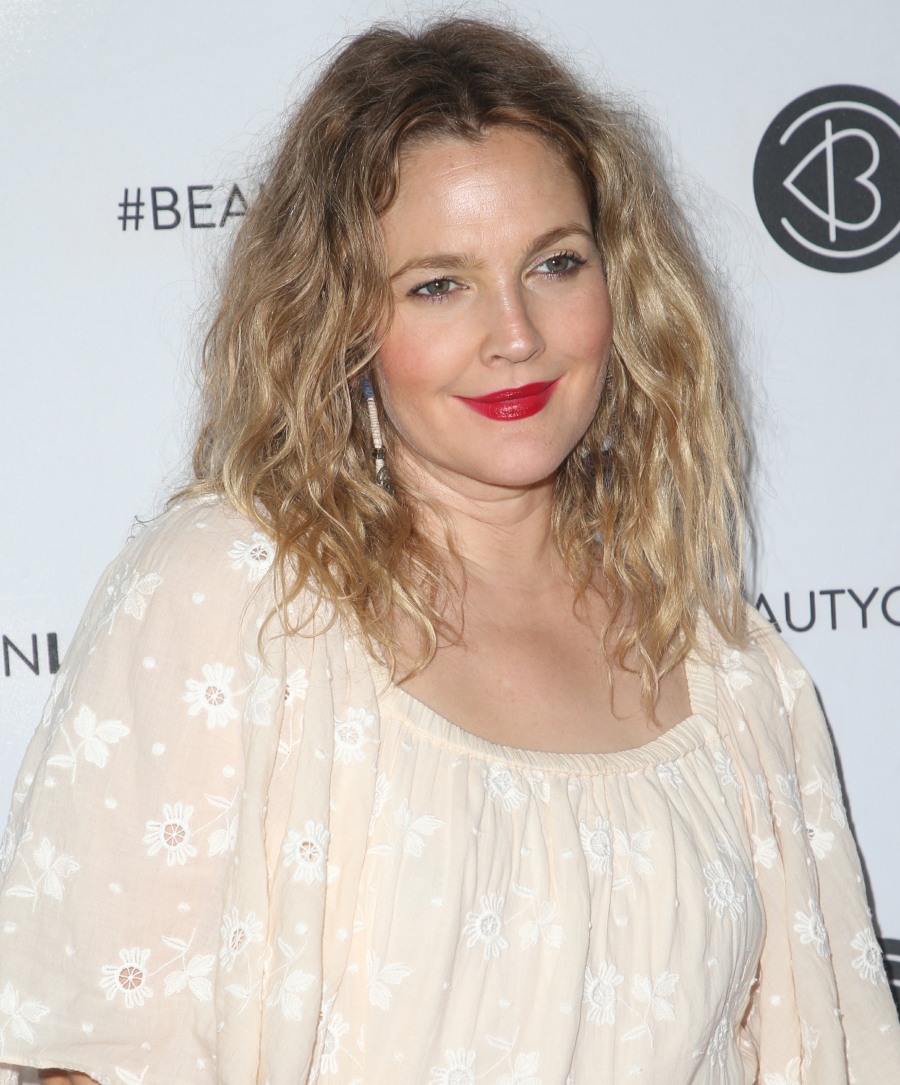 The last time I covered a Drew Barrymore interview, I basically had to spend five minutes screaming into a pillow because she frustrates and infuriates me so much. Imagine living in 2019, and being Drew's age – 44 – and saying sh-t like "there are a lot of women's movements now that I'm apprehensive about, because I don't want to be viscerally angry at men." FFGUAKHF. Anyway, that's just a reminder that Drew's interviews can go off the rails sometimes. She has a new interview with NewBeauty's Spring issue, where she talks about ageing and makeup (she has a makeup line) and more. They didn't ask her about feminism, thank God. Some highlights:
Ageing is a luxury: "I'm now determined more than ever to show my daughters that aging is a luxury. If we're lucky, we are all going to age. I just want them to be at peace with who they are and not what they look like. If they are good, cool people, that's all I care about."

She will teach them about lip-liner: "At some point in your life, you will need [it]. That's what I'll tell my girls. You won't think you'll ever need it, and then one day you'll see that lip liner isn't just for fun. It's a necessity."

A difficult couple of years: "I do feel like I'm on an upswing. I just went through a couple of hard years, and I can see it wearing on my face. It's not about aging, it's about how I am on the inside. There's also a very long period when you're raising kids when it takes it out of you. When it depletes your ability to take care of yourself because your new job is doing nothing but taking care of someone else and you love it. I'm not all about working from the inside out—I'm not big on meditation—but I do think your outside cannot hide your inside.

She goes in for laser work: "I love the Clear + Brilliant laser. I do it once a year to slough away my sunspots. I also try to get a facial once a year, but I just don't have the time to go more frequently."

When she feels her best: "Just behaving. Being as nice as I can. Not being a total A-hole. Just being in a good mood at work, not losing my cool when my kids lose their cool. Not sweating the small stuff. I've realized that even when the little things aggravate you and seem really big and monumental, or even very public within your own circle and you just wish you could hide your problems, you just can't lose your cool. Be nice through all of it. That's always when I feel the best, no matter what. Go put it out in some private corner and then show up and just be good to everyone.
I would love to try some laser work on my face, quite honestly. Part of my aversion to seeing plastic surgery is that I just hate the idea of elective surgery in general, because I don't want to go "under the knife" for any reason. But lasers interest me. And quite honestly, I DO think Drew looks great – she's always had an apple-cheeked babyface, so that helps too, but her skin looks great for a 44-year-old and you can tell that she takes care of herself. I guess I don't get the lip liner thing – I feel so judged, because really… who feels that strongly about lip liner besides Kylie Jenner? Then again, I just smear on some tinted lip balm most of the time and call it a day.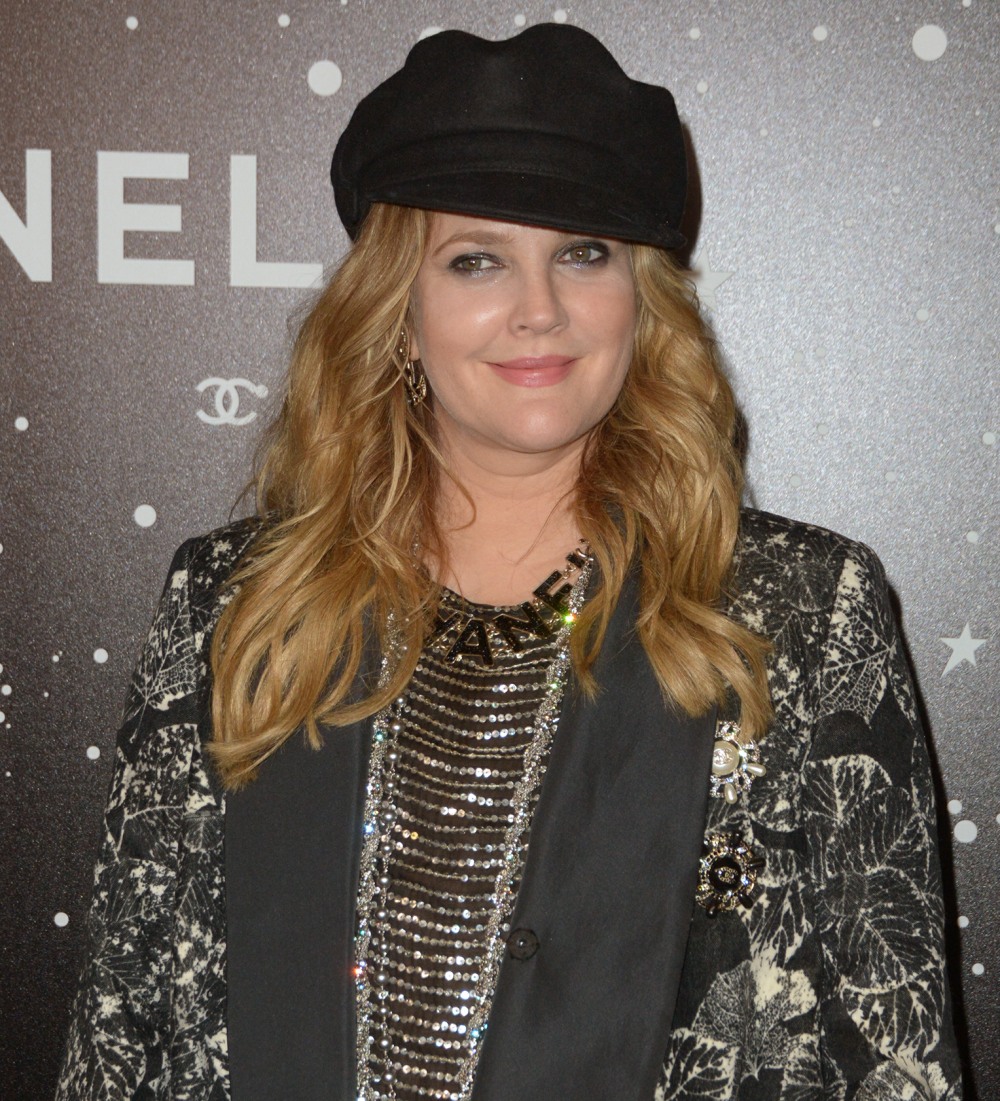 Photos courtesy of WENN.