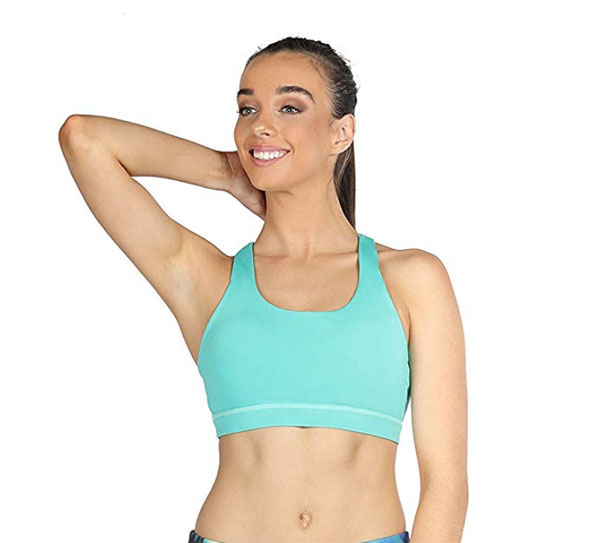 Spring is a good time to get new underwear and bras. I definitely need some upgrades in that department and could use a reminder. Amazon has excellent deals in intimate wear and you can get the same quality as department store brands for a more reasonable price. If you're looking for bras, here's a guide from Real Simple on how to measure for the perfect fit.
Cotton stretch bikinis that will be your daily go-tos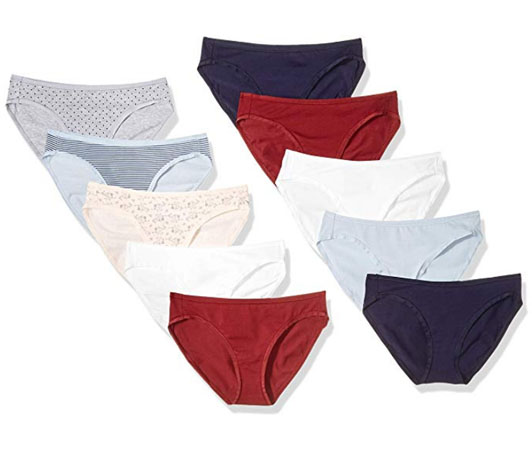 These Amazon Essential brand bikinis come in packs of 6 or 10, with the 10 pack costing just $20! Reviewers write that they're "very soft," don't shrink after multiple washes, and that you "hardly notice" them because they're "so light and comfortable."
Pretty and colorful hipster panties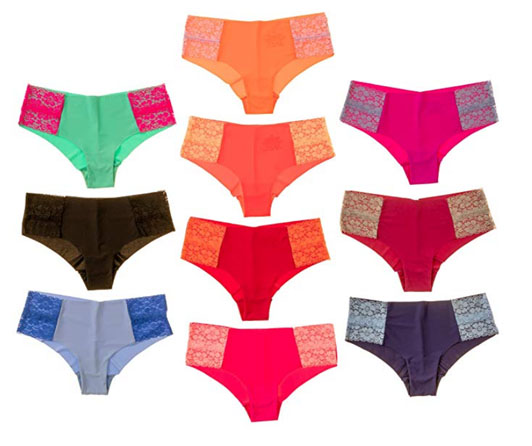 These hipster panties are so affordable at just $20 for 10. They come in an assortment of bright colors with contrasting lace on the sides. Buyers say they're just like Victoria's Secret panties "but for a cheaper price" and are "seamless and comfortable" without a pronounced wedgie. If you're looking for thongs, these are some of the highest rated!
A comfortable bra for women with larger busts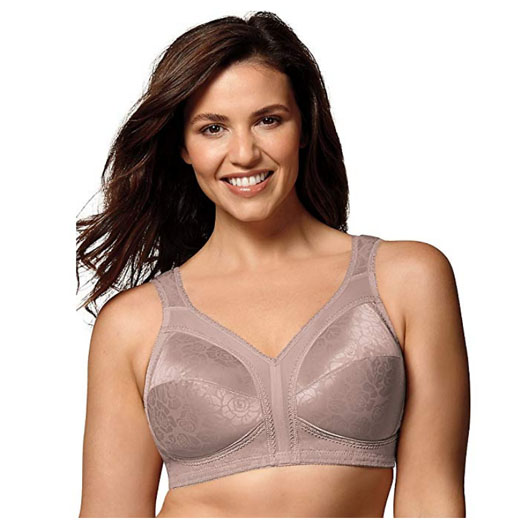 The Playtex original 18 hour comfort bra is the #3 best seller in women's bras. There are a wide variety of sizes and colors to choose from. Women write that this brand provides the best support, comfort and fit for the price. Some say that the bra makes your boobs look pointy and that it's too stiff out of the package, however other reviewers say this is easily fixed in the dryer.
A comfortable and pretty racerback bralette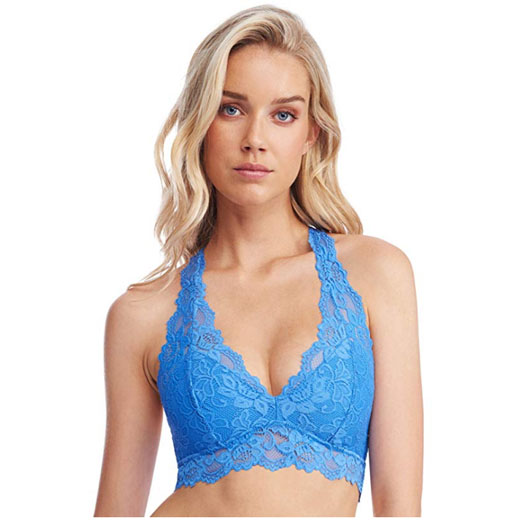 I own a few bralettes and I love them for how comfortable they are. (I own this one but it's not available anymore.) The one above is very highly rated and comes in sizes S to XL for cup sizes A to D. It's in 6 different colors and women with smaller busts (like me) love it and say it's "extremely comfortable," "soft" and "the fit is excellent." Some women with larger cup sizes say it doesn't have a lot of support. This deep v neck bralette is also well reviewed.
Comfortable cotton briefs that come in so many styles and colors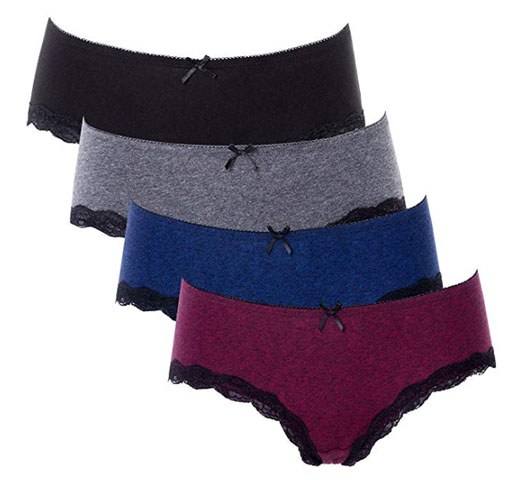 These cotton briefs have an over 4 star rating and come with lace or mesh edging and in plain styles for everyday wear. Women who work long shifts say they're comfortable, breathable, fit well and don't stretch or slide.
A underwire t-shirt bra that you won't mind wearing all day


Wearers call this bra the best combination "of comfort / support / shape I've ever had," a "great bra for the price" and say that it's comfortable and looks great under tops. Some warn to beware of fraudulent sellers.
A racerback sports bra with removable pads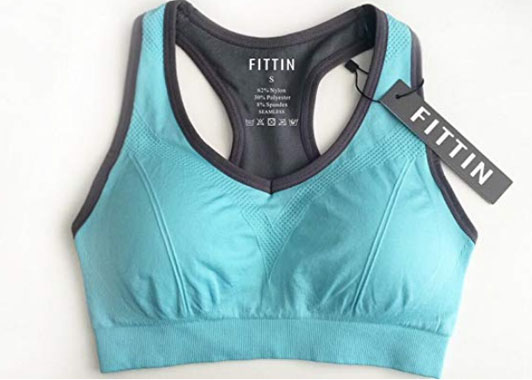 This padded seamless sports bra is the #1 best seller in women's bras! It comes in sizes S to XXXL and in 1, 3 or 4 packs. Reviewers of all sizes say it "provides good lift and support" and that it fits well and is comfortable.
A huge assortment of underwear for a cheap price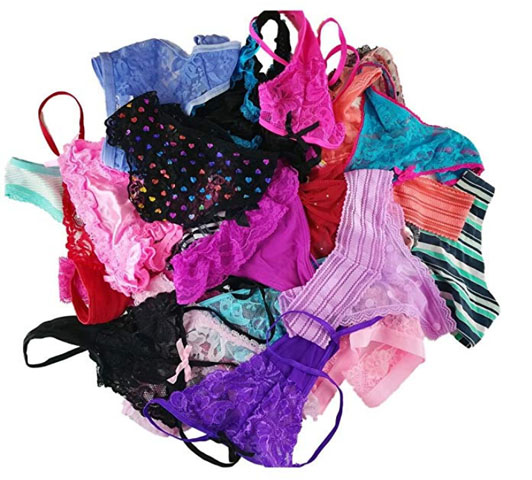 I bought this pack a couple of years ago and got a great bargain. There was something thrilling about just getting a pack of random underwear, although not all of them were in my size I'll admit. The multipack posted above, linked here, is more highly rated. You get 20 pairs of underwear including briefs, hipsters, bikinis and thongs in a wide variety of colors and prints. Reviewers say they're very pleased with most of the underwear they received and call this a great "great way to revamp your undie drawer."
Postpartum underwear that you can wear during your period too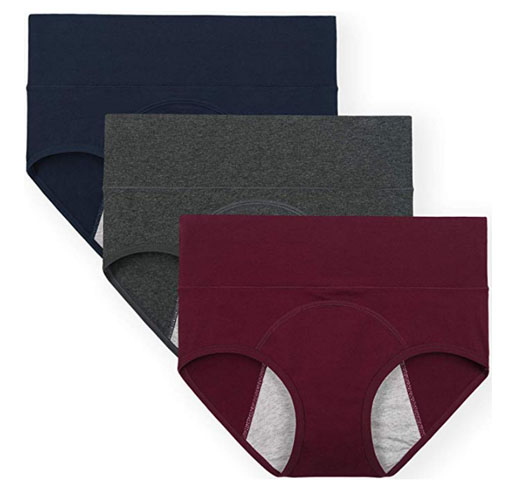 These absorbent postpartum underwear get high praise from women who call them "absolutely amazing" for the postpartum period and beyond. One woman writes that they were great at keeping "that extra muffin top from really being visible" after she had her baby and that they even helped avoid staining her pants when she had an accident during her period. These absorbent underwear are also highly rated.
A strappy sports bra you won't mind showing off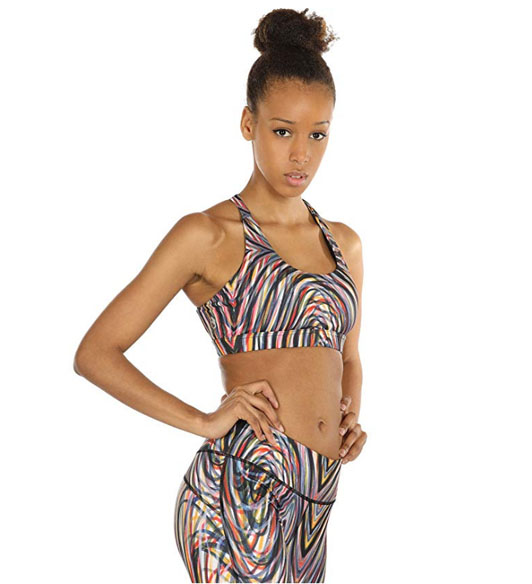 I own about 3 strappy sports bras like this. Sometimes I just wear them under tops during the day because they're so comfortable and I can't be bothered to wear a regular bra. This comes in sizes S to XXL and in several cute patterns and colors. It's said to be "the perfect sports bra" and women call it "fantastic" with "great fabric." This is said to run big so you may want to measure and order a size down if you're in between sizes.
I'm not including a photo but you can get six bras for around $26! Some buyers love and rave about these bras and say they're incredible for the price, however others say you get what you pay for.
Thanks for reading and commenting on our affiliate post!