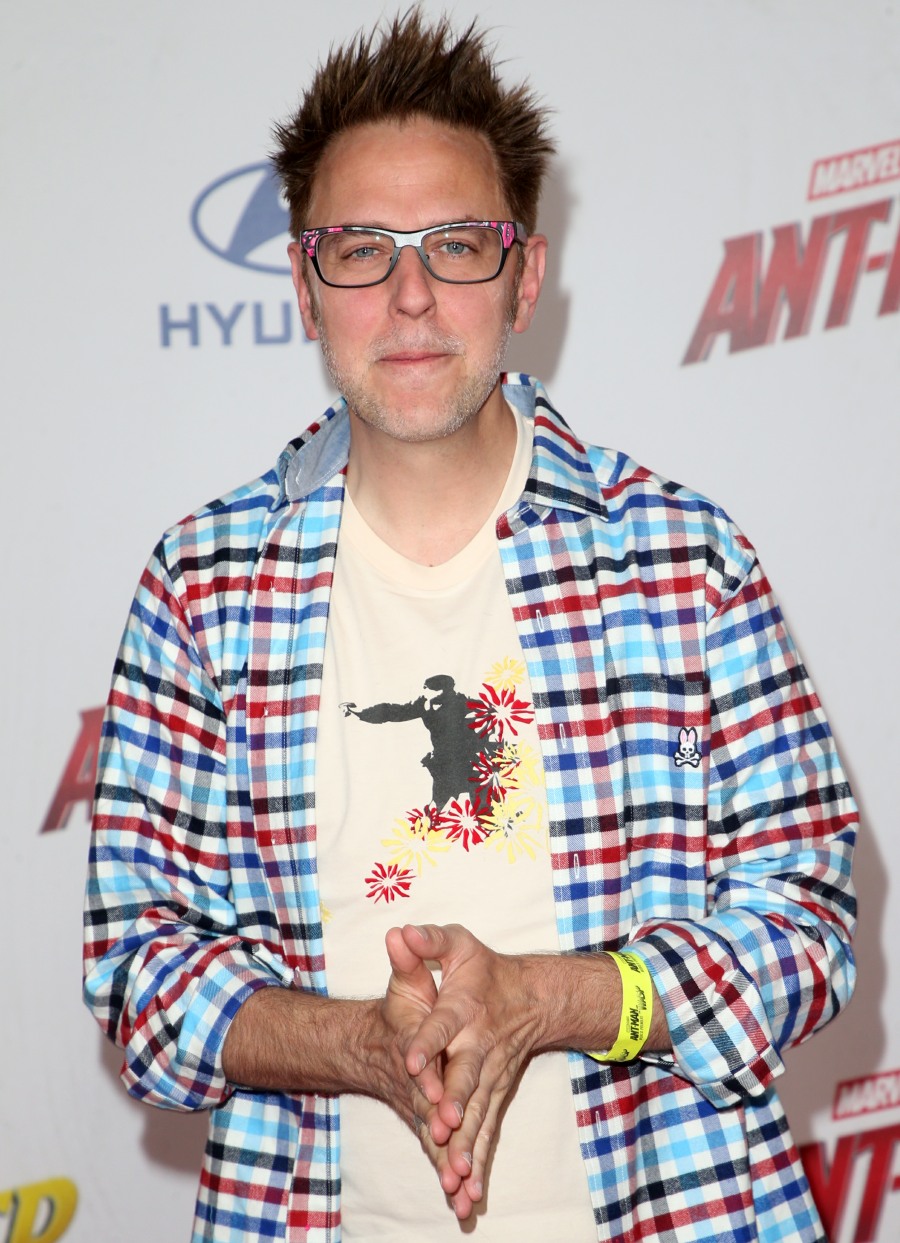 Last summer, people wouldn't shut up about the James Gunn situation. Remember that? James Gunn, at that time, was known for writing and directing the Guardians of the Galaxy movies and making them a quality, stand-alone Marvel franchise. Then some alt-right douchebags went through Gunn's Twitter and pulled out a treasury of years-old tweets. The tweets were awful, disgusting and offensive. I argued at the time that while I hate the alt-right d-bags in total and I thought their "campaign" was contrived, I also thought that Gunn sounded like an utter creep and pervert. Disney agreed with me and they fired Gunn as soon as the alt-right's campaign took hold. The cast of Guardians formally protested Gunn's firing, and it was said that Marvel was mad about it too, that they thought Disney was being too high-handed about all of it.
The Marvel fans were in revolt because Gunn's career had been "destroyed" by Disney's firing. Gunn literally set up new work (for Warner Bros/DC) within, like, a month though. And Marvel always maintained that they were totally going to use the script Gunn wrote for Guardians 3 anyway, so I'm still f–king searching for how this white man's career was "destroyed" by "scandal." As it turns out, Disney is taking a mulligan on the whole thing. They've hired Gunn to come back. From Deadline:
Redemption and second chances have long been superhero movie staples, and today it looks like life has imitated art. I've learned that Disney has reinstated James Gunn as the writer-director of Guardians of the Galaxy 3, and I've confirmed it with Marvel and Gunn's camp. The decision to rehire Gunn –he was fired last July by Disney after alt-right journalists made public a fusillade of decade old social media missives that made light of pedophilia and rape — was one that was mulled and actually made months ago, following conversations with Disney studio leadership and the team at Marvel Studios. Why the change of heart? After the firing, Walt Disney Studios chairman Alan Horn met with Gunn on multiple occasions to discuss the situation. Persuaded by Gunn's public apology and his handling of the situation after, Horn decided to reverse course and reinstate Gunn.

The social media messages were indefensible, but the filmmaker never did anything but blame himself for poor judgment displayed at a time when he was emerging from the Troma film factory and attempting to be a provocateur. There were no reports that Gunn ever engaged in the behavior he lampooned. Unlike the defensive posture exhibited by Kevin Hart that led him to skip hosting the Oscars, Gunn fell on his sword early and often and never lashed out at Disney.

Ultimately, Gunn's missives were poorly chosen words and not actions, though Disney's quick trigger was completely understandable when the social media messages were first reported by outlets like Fox News. Those outlets reported that Gunn's missives were exposed as payback for Gunn being a vocal critic of President Donald Trump.

Gunn's return to Guardians of the Galaxy 3 got complicated when he signed on to write and direct the Suicide Squad sequel for Warner Bros and DC. Marvel Studios has agreed to commence production on Guardians of the Galaxy 3 after Gunn completes Suicide Squad 2. Making the whole thing easier though was the fact that Marvel Studios never met with or considered any other director for Guardians of the Galaxy 3, despite speculation that Thor: Ragnarok helmer Taika Waititi and Vice helmer Adam McKay were in the mix.
The one thing I'll agree with is that Gunn's tweets weren't, say, the repeated sexual harassment and assault of multiple women over the course of decades like John Lasseter, who worked for Disney for years and years and was only let go (gently) last December after Disney knew about his systemic sexual harassment and inappropriate behavior for months if not years. James Gunn made disgusting jokes/statements on social media, but reportedly, everyone at Marvel really liked the guy and he treated casts and crews very well. So I don't know… I never thought his firing was some big deal anyway, because (as I said) it was clear that his career was in no way "destroyed."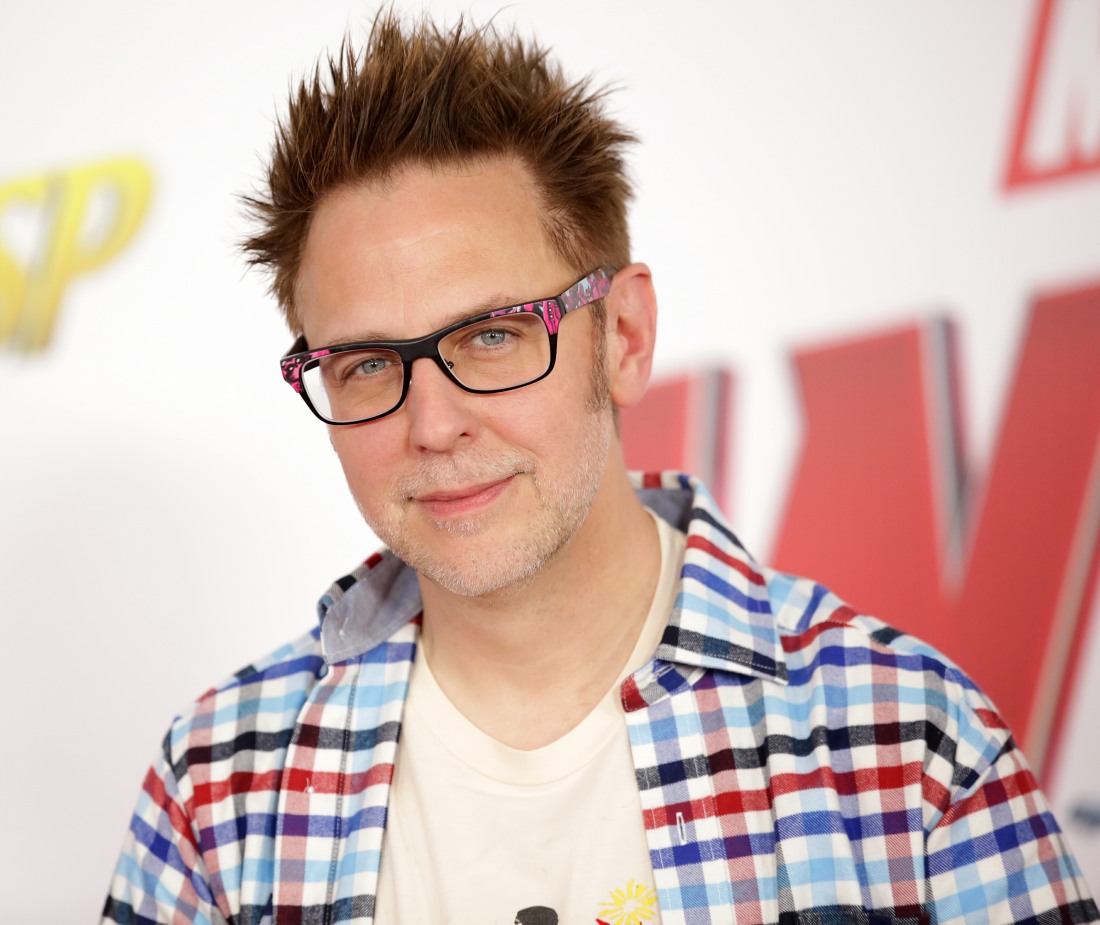 Photos courtesy of WENN.