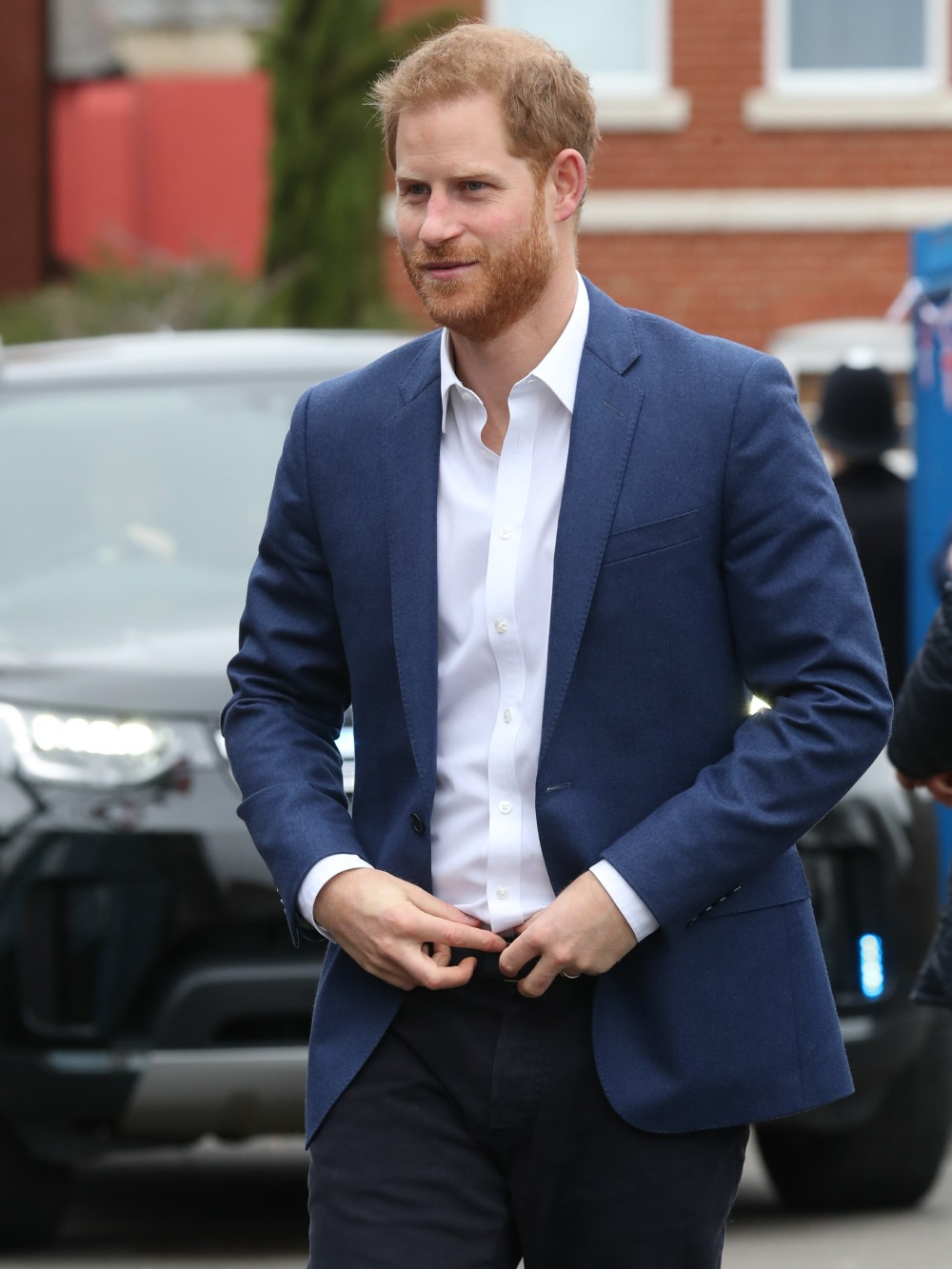 Here are some photos of Prince Harry at an event on Wednesday – he planted a tree with schoolchildren in support of the Queen's Commonwealth Canopy. He also got to meet a very good dog named Winnie and Harry actually had the audacity to try to shush Winnie. WHY? Winnie was just happy to meet a prince, but she was well-behaved. Maybe Winnie was plotting to get Harry to bend over so we would get some good butt shots (well done Winnie).
Anyway, there was a story so minor this week, I didn't even bother covering it. It was, to me, the equivalent of declaring that Prince Harry breathes air. The story is that Harry will be taking some kind of paternity leave when Polo Baby comes. Reportedly, he's looking to take two weeks off because, as a friend said, "He doesn't need to take paternity leave because he doesn't work in the way most people do, but he thinks it's a very modern Dad thing to do." William took paternity leave when the Cambridge kids were born too, but it was more notable for William when Charlotte was born, because he was supposed to be starting his air-ambulance job but he ended up taking two months paternity leave. I'm not going to debate how much paternity leave men should have or anything, but just imagine if Harry decided to take two months of paternity leave. I'm sure it would be all Meghan's fault!
The reason why I brought up the paternity leave story is because Dickie Arbiter had to chime in about that too. Arbiter wasn't content to just be salty about Meghan's baby shower. God no. He also has to be salty about how the new generation wants to, like, spend time supporting a new mother and their newborn child.
Doting dad! Queen Elizabeth II's former press spokesman Dickie Arbiter tells Us Weekly exclusively why Prince Harry will be taking paternity leave.

"It's a modern thing," Arbiter, 79, explains to Us. "Prince William did it for his children and Harry's going to do it for his, when his child is born. I mean, the older generation didn't do it. The older generation just got on with it. But it's a new thing. People do it, William did it and Harry is going to do it." He added: "[The length] depends on him. I would have thought no more than about two or three weeks."
"The older generation just got on with it…" And Prince Philip was a notoriously absent and toxic father. I'm not sure Charles has ever really forgiven Philip for how terrorized and isolated he (Charles) felt by his father during his boyhood. Arbiter's attempt at shade is toxic masculinity too – like "real men" should be ashamed of their weakness at … wanting to be present for their wives and newborn babies.
What else? Katie Nicholl at Vanity Fair had a mind-numbingly basic "scoop" on how Meghan and Harry are "very excited" about all of the changes, from the separation of their office to their move to Frogmore. I guess the only thing worth commenting on from this piece is that it's going to be a shift in office culture for Meghan and Harry, and that they were used to the more "informal and autonomous court" of Kensington Palace, but now their office will be overseen by the Queen's comm office. We'll see.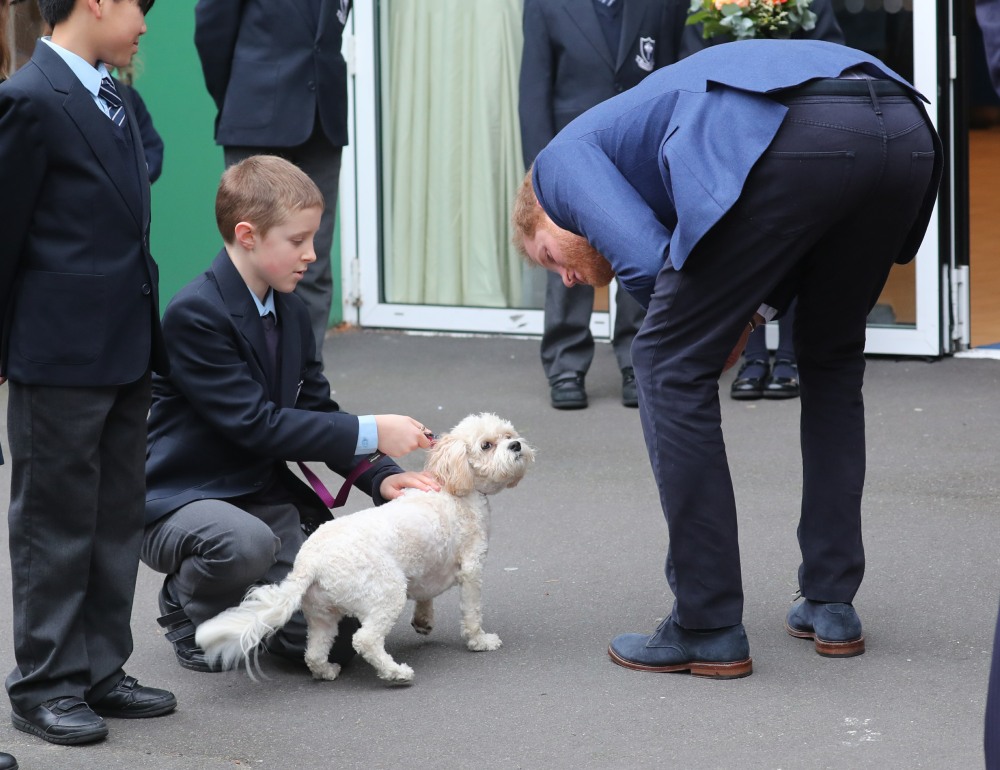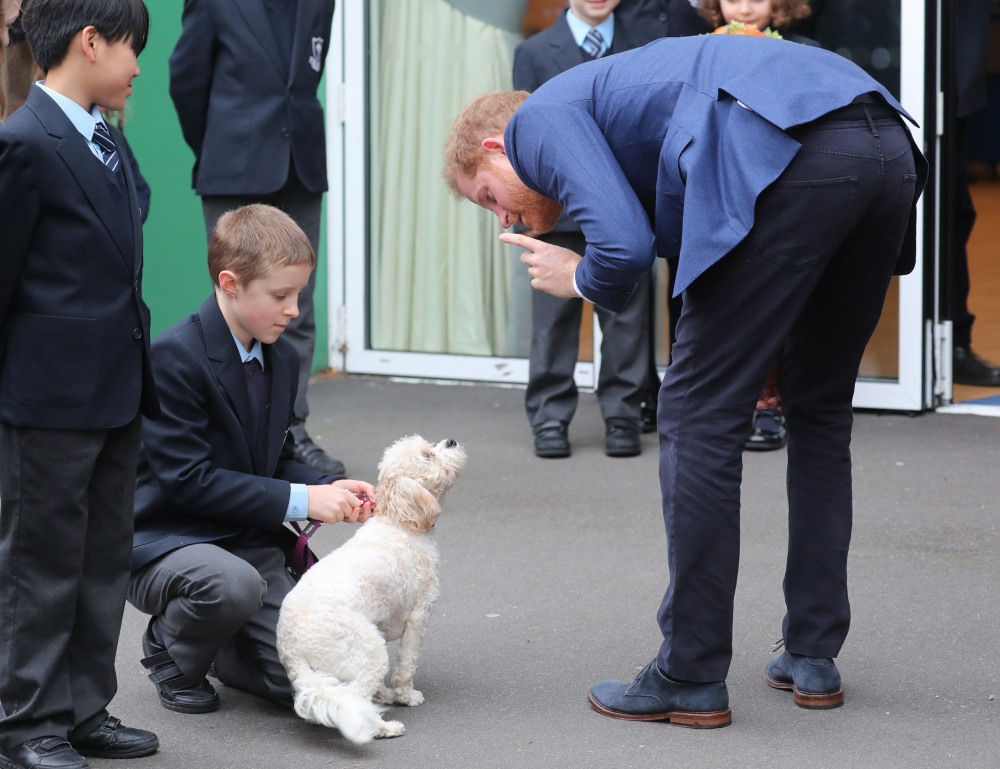 Photos courtesy of WENN.