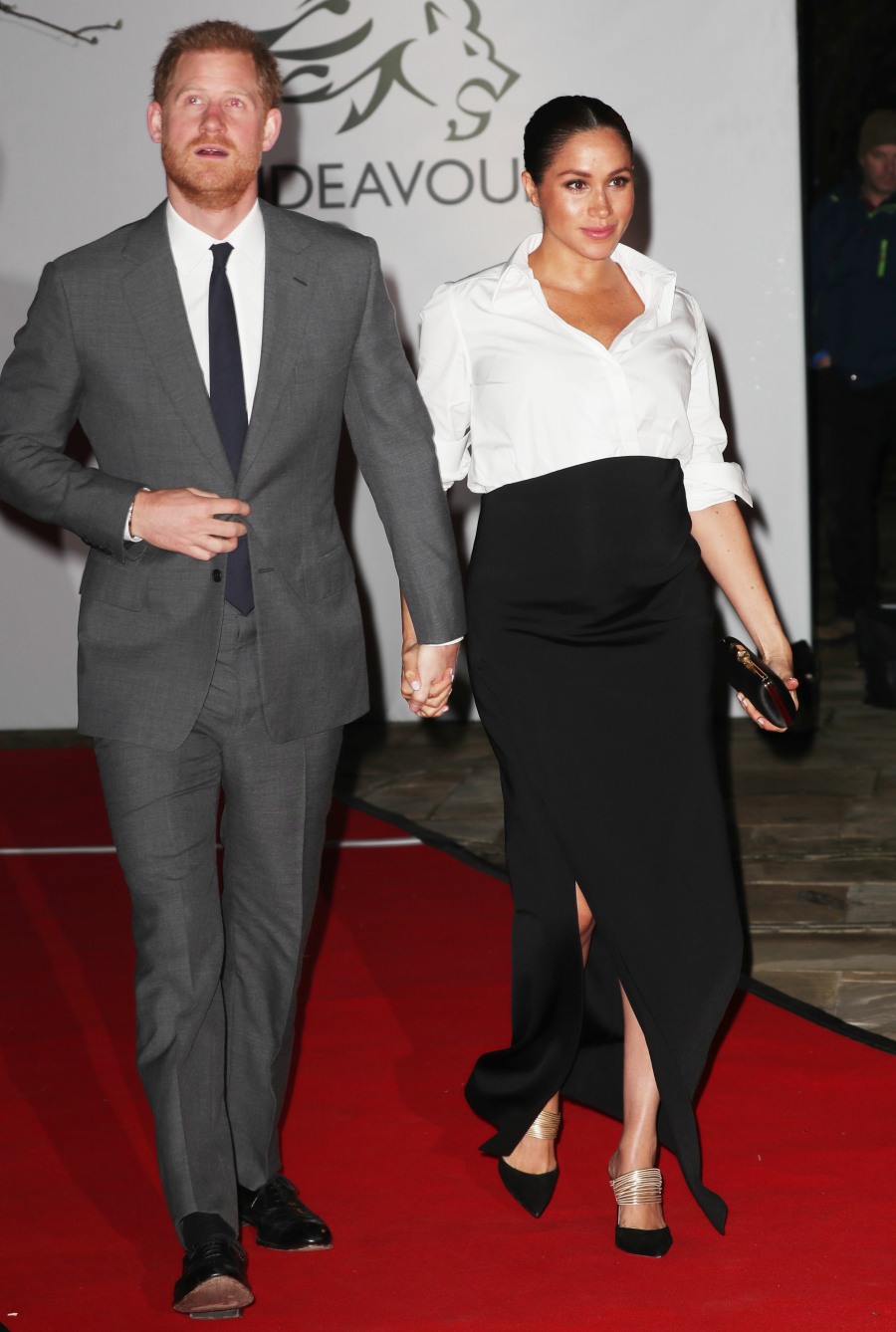 Because the Duchess of Sussex is on maternity leave, there won't be much real news about her until she gives birth. No appearances, no public events, no new photos. She's just resting (hopefully) and not paying attention to the shady smears. It's also given fashion/royal journalists a chance to take a step back and assess Meghan's maternity style, which came at a steep price. It's the cost of being a working royal during one's pregnancy – Meghan would have gotten tons of grief if she didn't do many events during her pregnancy, but since she worked throughout, she needed new clothes to accommodate her changing figure. But did so much of it have to be high-end bespoke?
The Duchess of Sussex has been a style influencer since her Hollywood days, but the "Meghan effect" became even stronger after she became a royal. Since announcing her pregnancy, Meghan Markle has stepped out in no less than 75 showstopping outfits, and her growing belly has been no barrier to her style.

Known for her love of high-end designers and monochrome palettes, her trendsetting choices have earned her kudos from the stylish set. The fashion-loving royal has showcased designs from some of her favorite labels, including her bespoke Givenchy dresses, but she has also thrown in some more attainable picks. When she wore a cream dress from H&M's Mama range to visit the Mayhew animal charity in January, it sold out as soon as the photos hit the wire. (She did pair the dress with a cashmere Armani coat and stilettos, though.)

According to new data gathered by fashion search engine Love the Sales, Meghan's maternity wardrobe is the most expensive one in recent times, costing nearly half-a-million pounds. The company sifted through images of Meghan on Instagram and tallied up the likes from the top 100 posts for each outfit. Her most "liked" maternity outfit was the silk Givenchy gown she wore in December for the British Fashion Awards, which received over 356,000 likes online. Her least "liked" outfit was also by Givenchy, a sheer sweater and skirt combo she wore in October, which pulled in only 39,000 likes.

"Over the past nine months we've seen spikes in our online traffic which coincide with Meghan wearing a new dress or outfit. Searches for 'what maternity dress is Meghan wearing' spiked every time she was photographed," said a spokesman for Love the Sales. "She's under pressure to look the part which is probably why she has worn a lot of high-end brands. She's also been quite daring at times with her maternity looks."
Even last year, I knew this would become a thing, the whole "Meghan spends too much money on clothes" thing. And even though I'm a Meg stan, I agree. She's spending too much money. Yes, we can argue about some of the numbers (and I agree, some of the figures are grossly inflated). But it's weird, to me, that she's left herself so open to criticism on this too – considering how much time, effort and money it takes for her to get bespoke items made from Givenchy, at some point would she realize that it really would "look better" if she worked in more mass market pieces? That's something Kate has learned to do, although Kate started out by wearing mass market brands almost exclusively and then Kate brought in too many bespoke high-end pieces (coatdresses mainly). Then Kate had to learn how to not get drunk on the fact that she could get everything specially made and buttony bespoke (especially since it all looked the same).
Not to mention that for a new British duchess, Meghan isn't supporting British fashion houses and British mass market lines as much as she should. I've always said that she needs a full-time British and Britain-based stylist, because that's one of the first things that will happen: Meghan will start using her sartorial platform to promote the brands and labels from her new home country. Again, I'm saying this as a stan – Meghan has bizarrely left herself open to this criticism.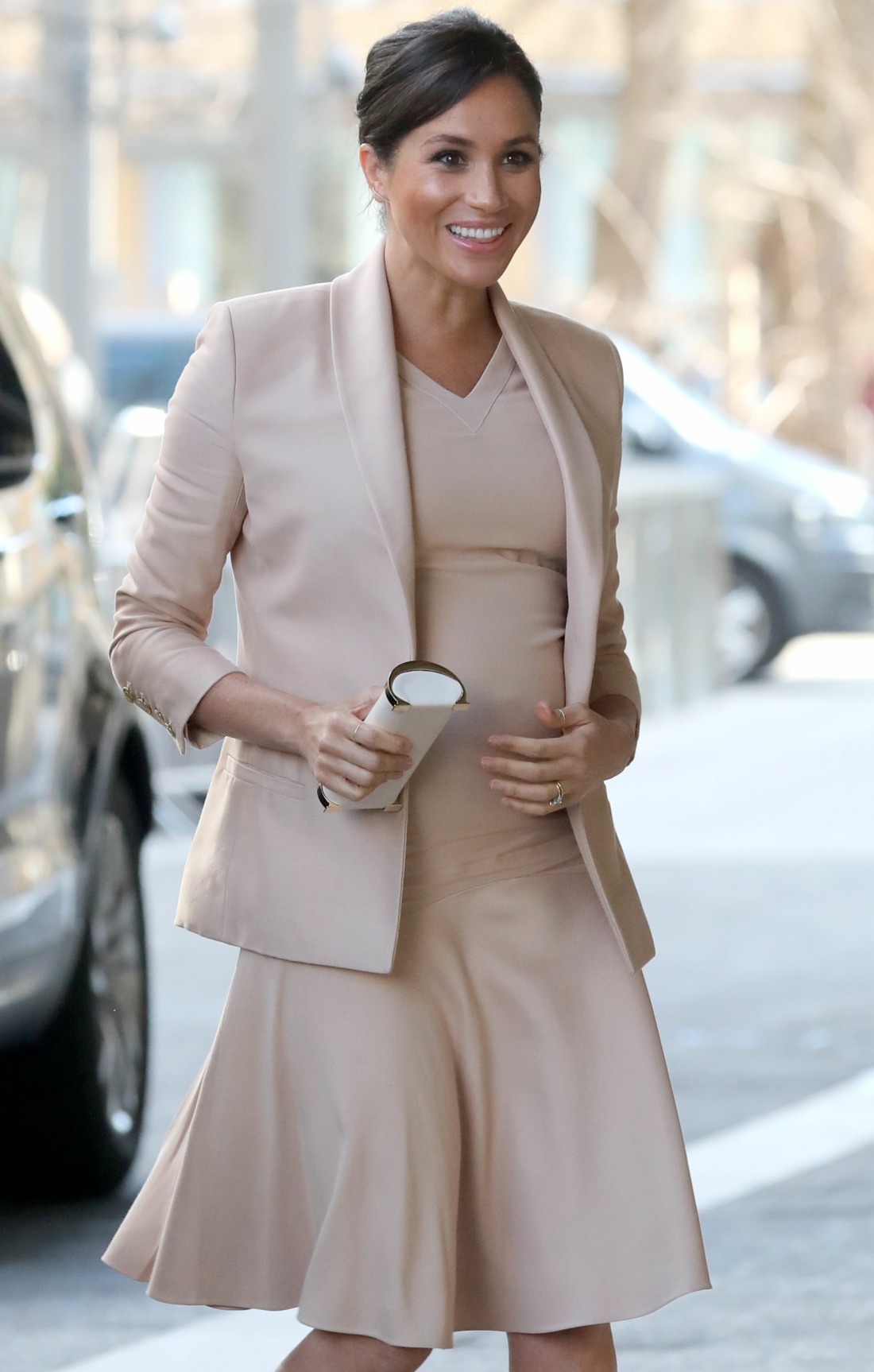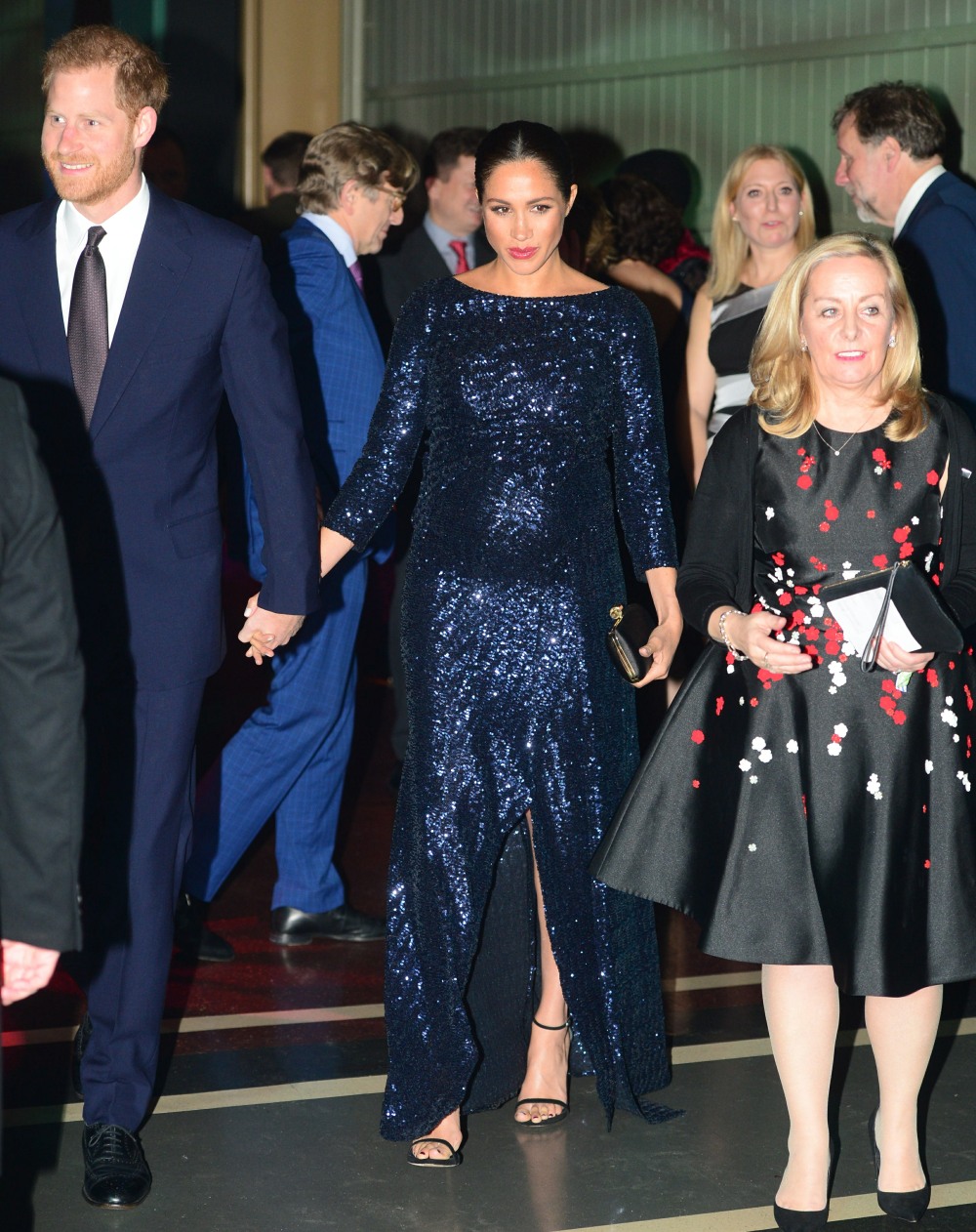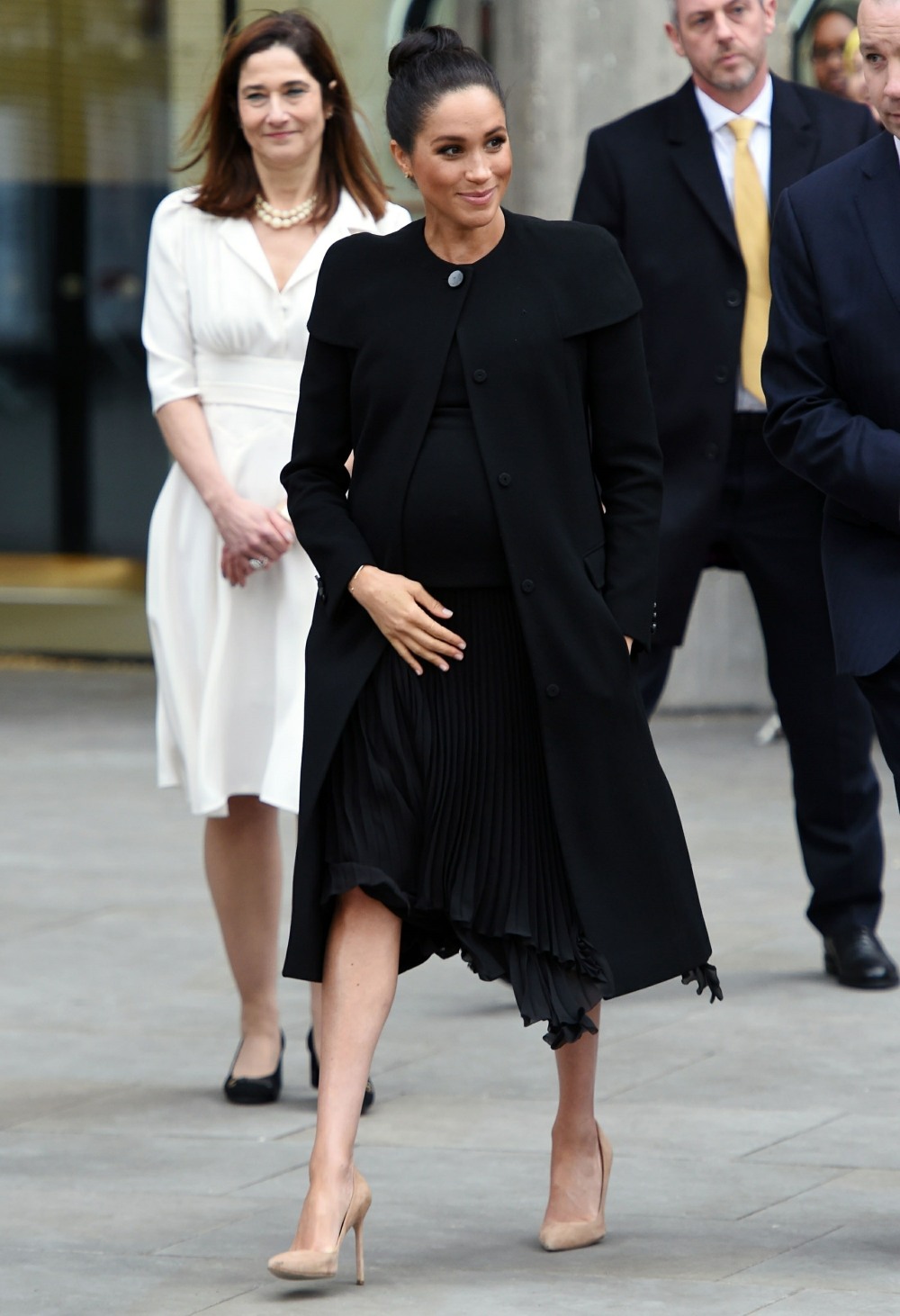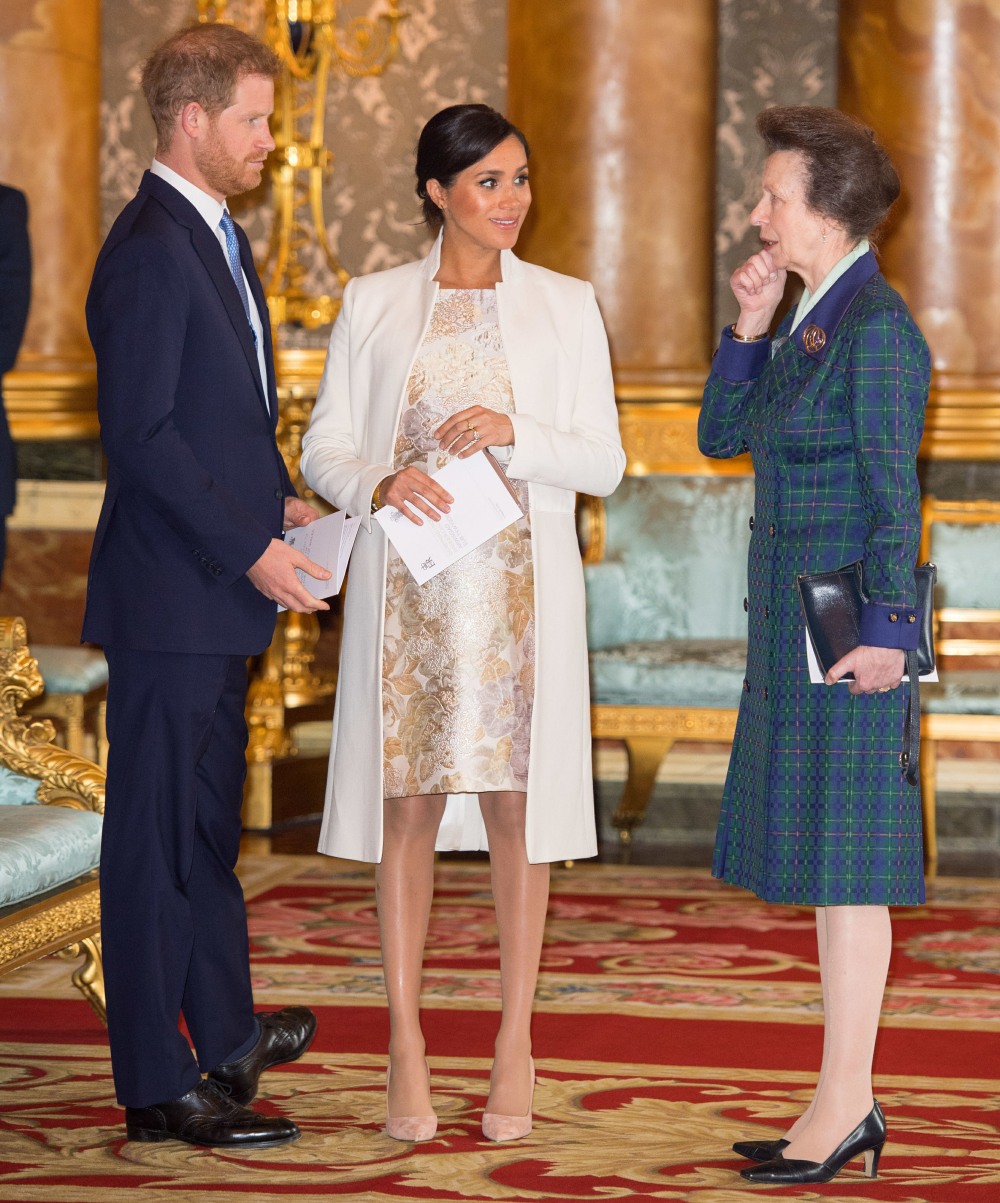 Photos courtesy of WENN, Avalon Red and Backgrid.