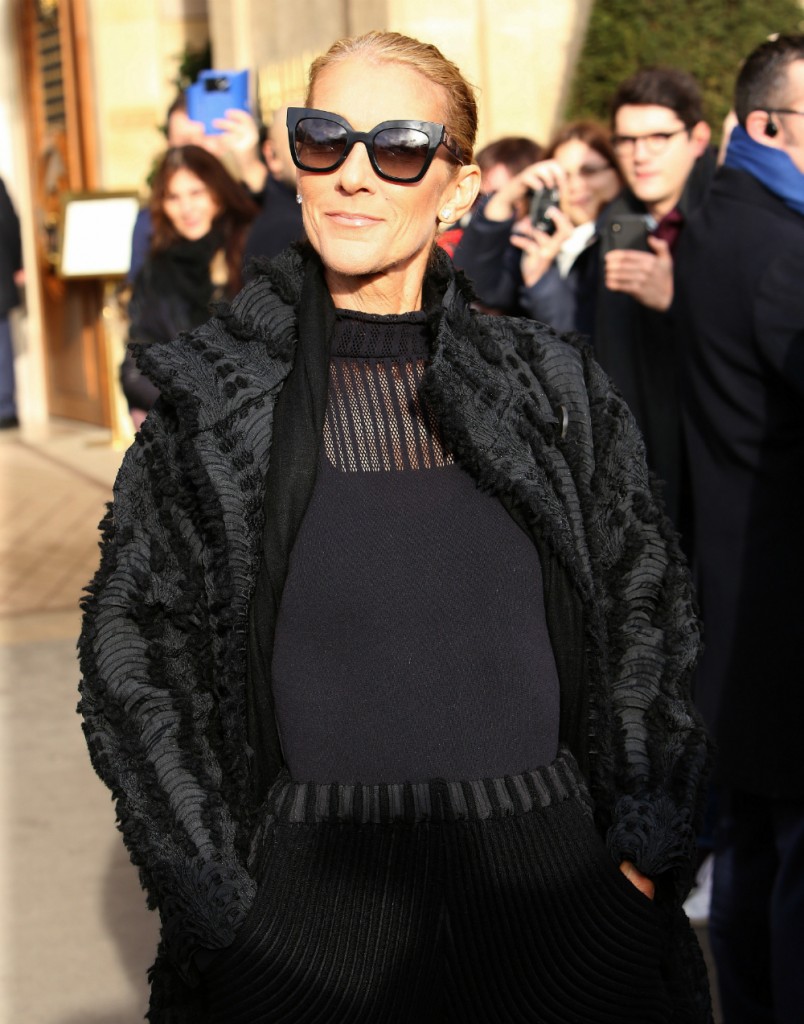 Celine Dion has just been signed as a L'Oreal Paris global ambassador. She's kind of perfect for that role. I'd love to see her and fellow ambassador, Helen Mirren, do a spot together – Helen gracefully explaining the advantages of a product and Celine running around in the background excitedly talking about how amazing! it is. Clearly Celine is tickled to have been hired on, and she should be. She's gone through a metamorphosis since her husband, René Angélil, passed away. I think that's a great message for L'Oreal to promote, not just surviving loss but learning how to flourish after it. And that's what Celine is doing, something she credit to feeling strong.
She's worth it! Songstress extraordinaire and style icon Celine Dion is about to embark on a world tour and work on new music… but that's not all she's got up her sartorial sleeve: The 51-year-old chanteuse was just announced as a spokesmodel for L'Oreal Paris to represent the brand globally.

The Canadian mother of three (son René-Charles, 18, and 8-year-old twin boys Eddy and Nelson) believes the brand has fueled the power of beauty, helping women feel more confident and powerful. With its slogan "because I'm worth it", L'Oreal has given a voice to women around the world, she says. "Maybe you're not out there on stage, or out there on TV, but we all have a voice. Because we are worth it. We have dreams." And feeling good about how you look is not just a feeling, she says. "Feeling beautiful makes you feel strong. And feeling strong makes you succeed."

Embarking on this partnership with L'Oreal marks a new beginning for Dion, who has been reinventing herself after suffering the loss of her husband René Angélil in January of 2016. "For the last couple of years, I feel like I've grown in a very strong and happy way. Through dance, through friendship, through my team, through motherhood."

How has her self-care routine changed as her life's evolved? The self-described "dramatic" turned to ballet as a way to reduce stress and do something for herself in her little downtime. "I decided, when I met Pepe [Muñoz, her dancer, trainer, stylist and frequent companion], that maybe it's a sign." Ballet is "so romantic, dramatic, sensual, it's like a dream," she says.
"Feeling beautiful makes you feel strong. And feeling strong makes you succeed." This is very on brand or both Celine and L'Oreal. Obviously feeling beautiful comes from a very different place than trying to make yourself look beautiful to the outside world. Feeling it comes from within and in that context, the quote works. It's not my favorite way to say it but I agree with the sentiment. Confidence is a powerful tool in whatever you are hoping to accomplish but find it in yourself first. Celine embodies this idea. She had to take full control of her life and career after René had managed every aspect of her since she was an adolescent. And she's thrived.
Celine told People, "I never really felt confident beauty-wise. I've never felt as beautiful, as strong, and I really think that the best is yet to come." This surprised me. Not the best is yet to come part, but that's she didn't feel confident beauty-wise. I've always had the impression there wasn't anything she wasn't confident about, just goes to show you. Of course, that last bit about her self-care evolving since she met Pepe and how he's reducing her stress – I imagine Pepe is doing wonders for her confidence… among other *ahem* things.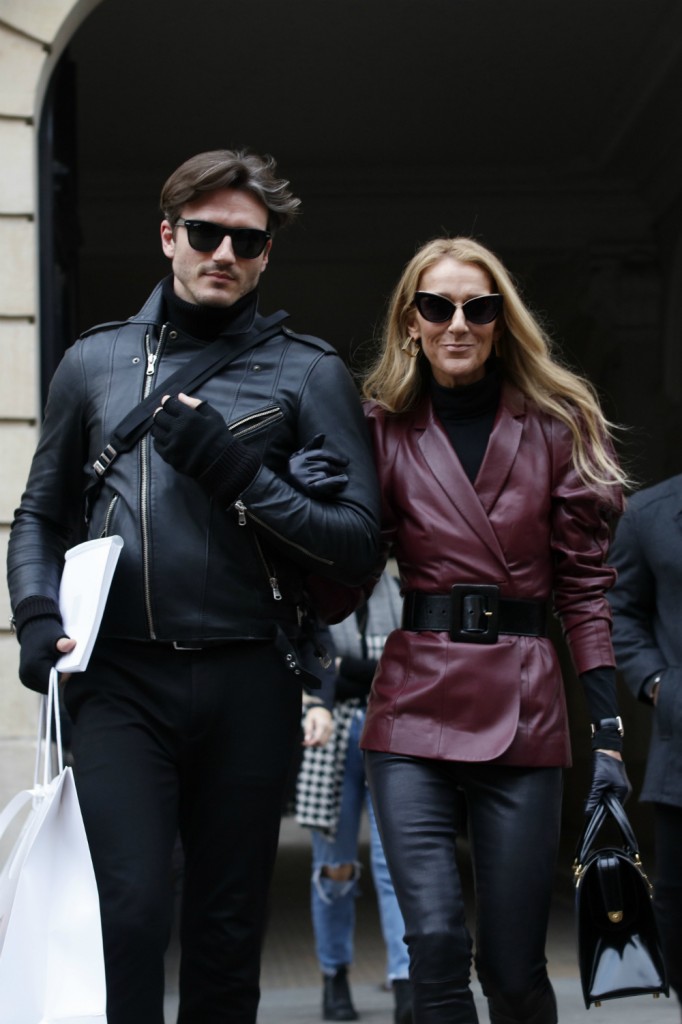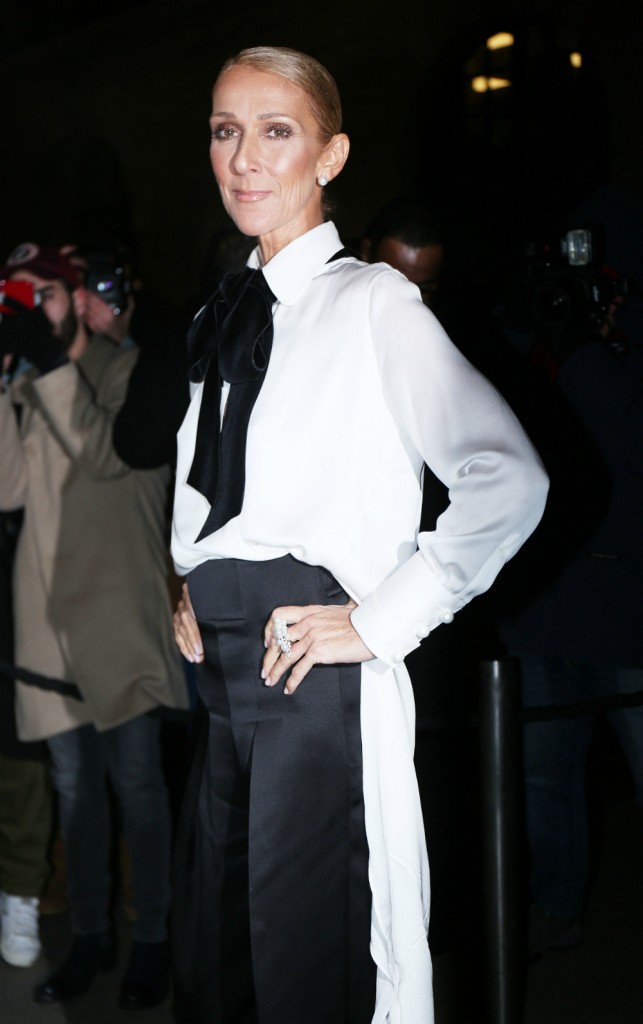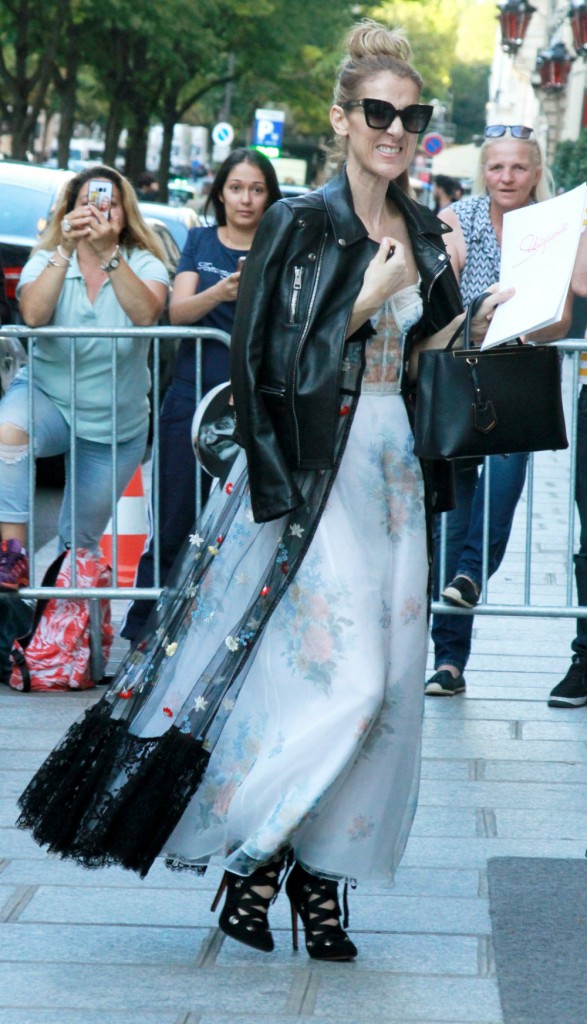 Photo credit: WENN Photos