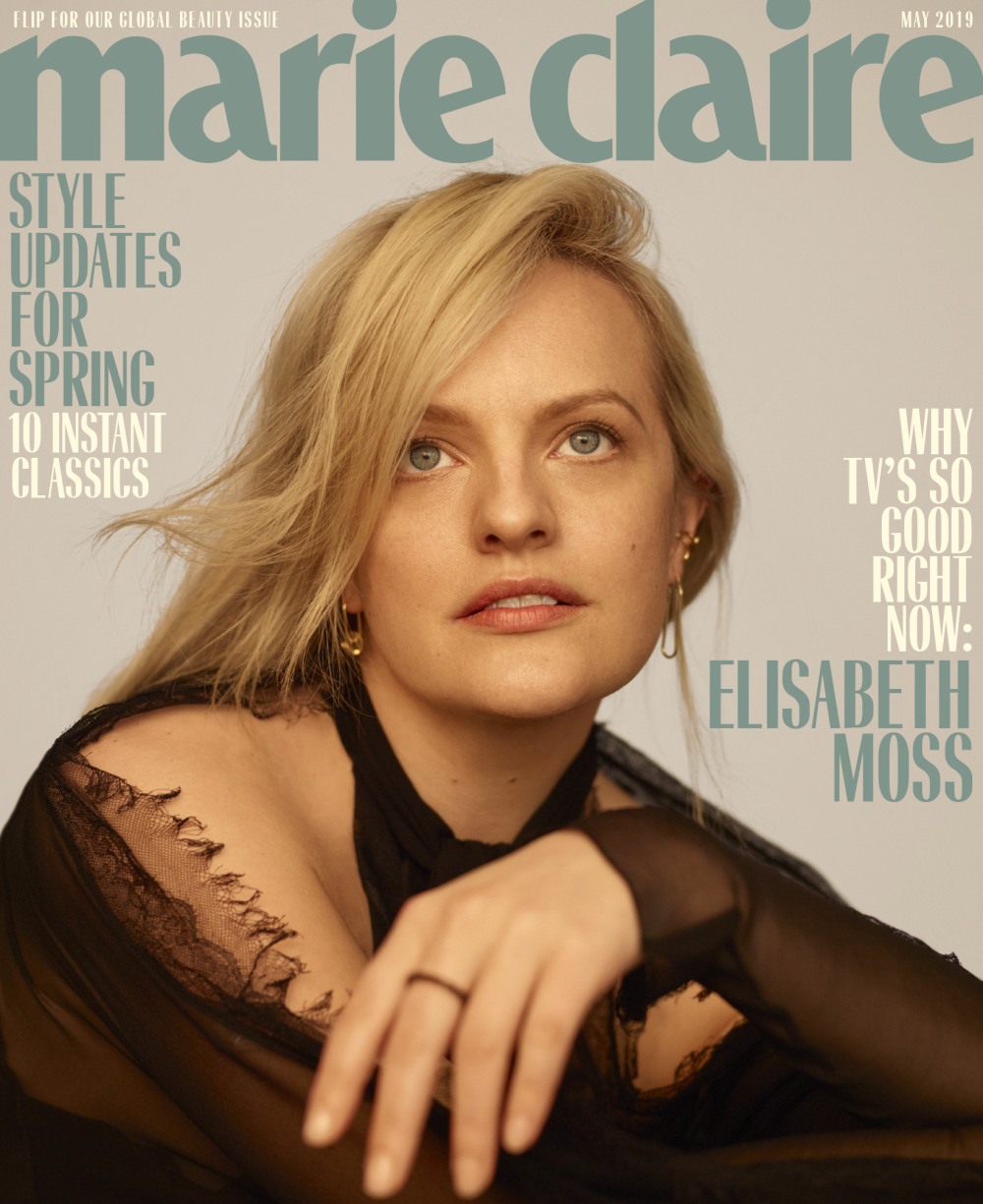 I've made my peace with Elisabeth Moss's Scientology status. I think I generally give her a pass because she doesn't prosthelytize for CoS and at the end of the day, she does really good work. She's an extremely talented actress, and I respect the choices she's made throughout her career. I'm just putting that out there, because for years, I can't even breathe Moss's name without people yelling "she's a Scientologist!" Yeah, I know. I still like her work. Moss covers the latest issue of Marie Claire to promote The Handmaid's Tale, Us and all of her other projects coming out this year. This is MC's TV Issue, and Sandra Oh and Thandie Newton also got covers. Moss chats mostly about Handmaid's Tale and feminism and babies. Some highlights:
Seeing women dressed as handmaid's during Brett Kavanaugh hearings: Moss says it was "beyond something you could ever possibly imagine….It's not like I did this to have a political platform. But at the same time, I'm an American. I'm a woman. I have things that I believe in as a citizen. There's a responsibility there that I try to handle with as much intelligence as possible."

Whether a Scientologist should be doing the Handmaid's Tale: "If someone says something and someone else disagrees, they should absolutely be able to speak that opinion."

On feminism: "I played Peggy Olson for 10 years, for Christ's sake. I'm the biggest feminist on the planet."

Playing Ofred doesn't wear on her: "It can't possibly wear on me. I have insurance. I have the right to certain things as far as my body goes at this time. It's actually a privilege to be able to tell that story."

On the potential of having children: "I'd like to have that experience of loving someone more than you could ever possibly love anything other than yourself. Of course you think about it when you're 36. You're like, How much time do I have left?"

On who she's dating: "I learned you just don't talk about it. Who really gives a sh-t whether or not I'm dating anyone? I hate to put that importance on it. I cringe a little."
It's sad that she says it this way: "I have the right to certain things as far as my body goes at this time." Because God knows, in her lifetime, in my lifetime, in your lifetime, that might change. I sometimes feel like we're truly one bad election away from the Handmaid's Tale honestly. As for being 36 and wondering how much time she has left… she indicates in one part of the interview that she is seeing someone, she's just keeping that sh-t private. It would not surprise me at all if she did quietly have a baby in the next few years, but it also wouldn't surprise me if she just said "nah" to all of that. She does have two cats though, just FYI.
Marie Claire also did this cute video where she answers random questions by popping balloons. She loves Cool Ranch Doritos (gross), watches It's a Wonderful Life every Christmas Eve and she would choose cheese over chocolate. Her answers are terrible.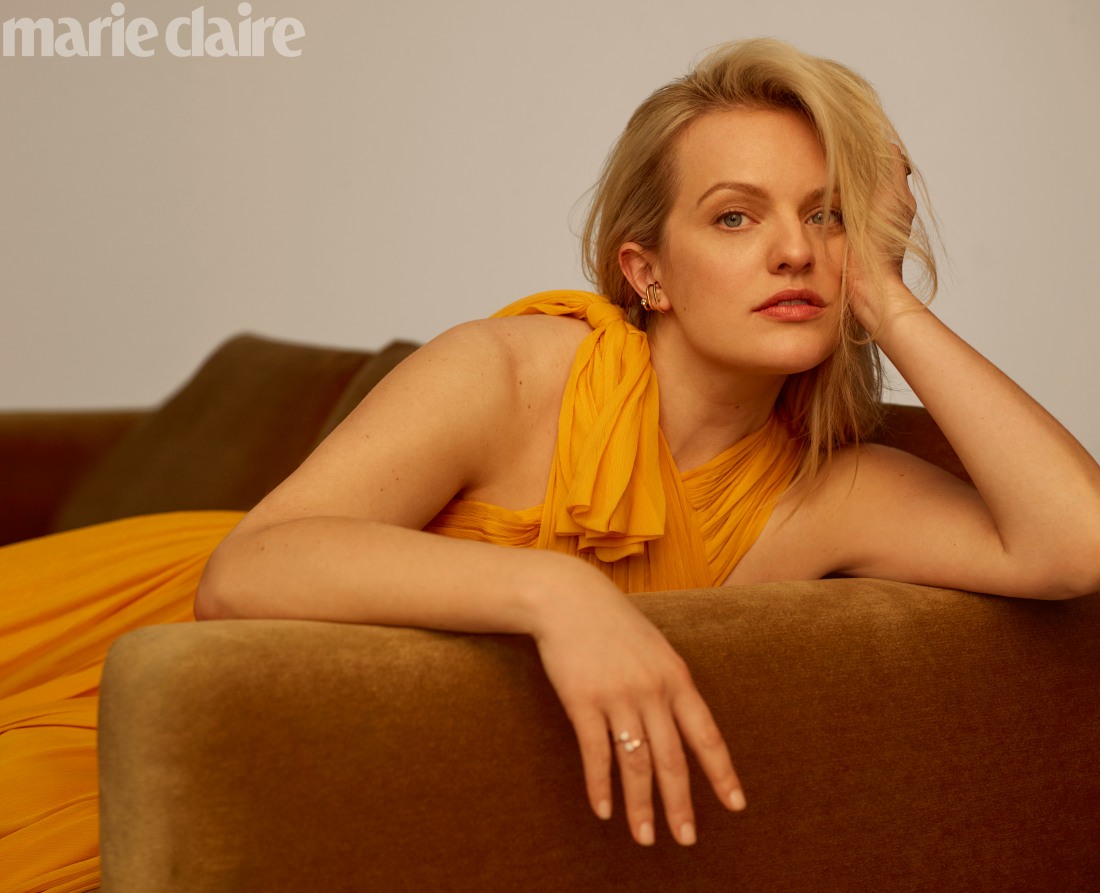 Photos courtesy of Thomas Whiteside for Marie Claire, sent from promotional email.