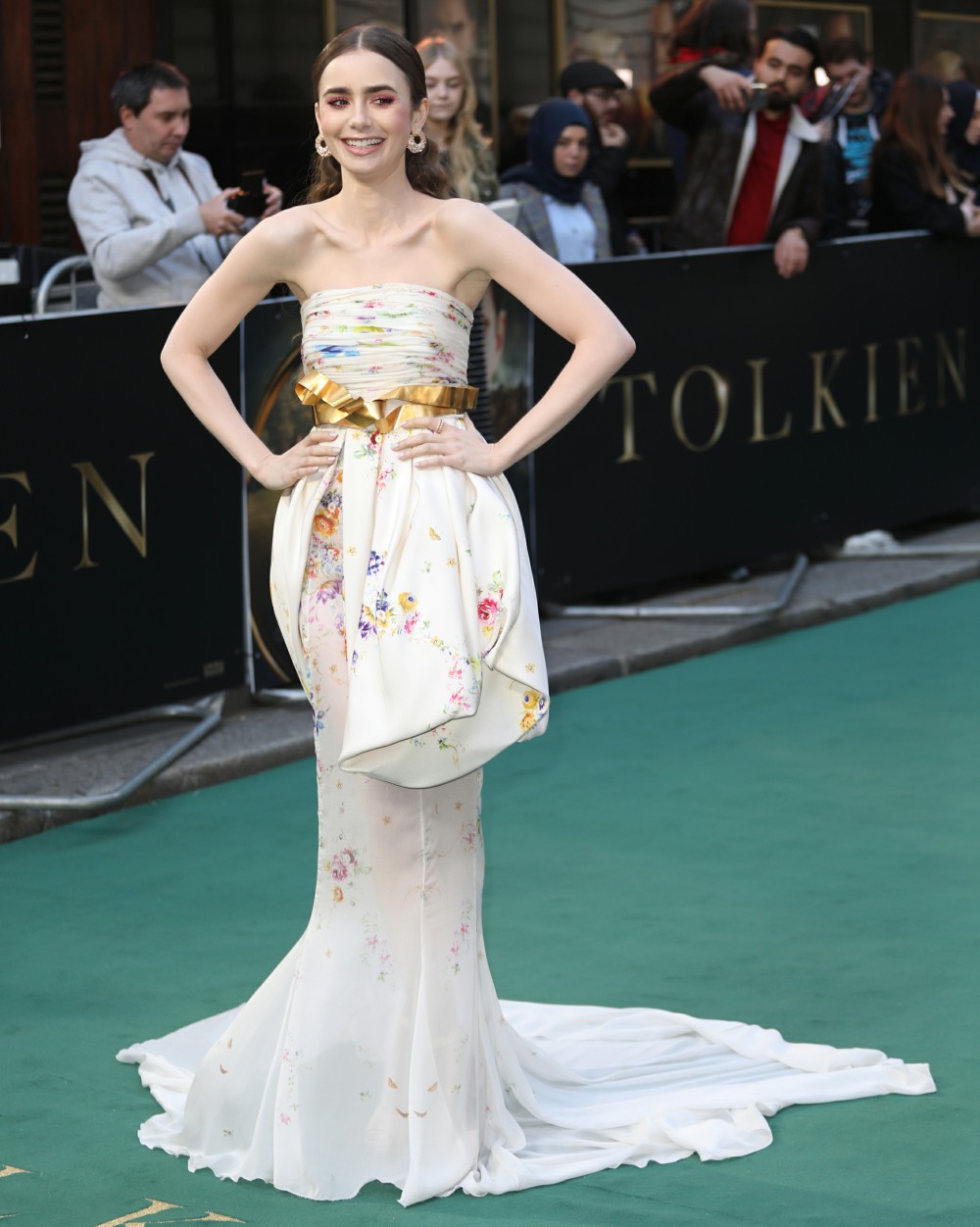 As we discussed yesterday, briefly, Nicholas Hoult is in a bio-pic of JRR Tolkein's life, or really Tolkien's college life. This was pre-World War I, and Tolkien was a young married man and he went to Oxford and dreamed of Lord of the Rings. The Tolkien estate is not pleased about any of it, and they want you to know they do not approve of this bio-pic. But still, pretty pictures.
These are photos from last night's London premiere. Hoult looked delicious in his Burberry suit (mmm) and Lily Collins was… there too. Lily plays his wife. She decided to go with this dumb Giambattista Valli gown. Let me say something nice to start… while I rarely enjoy Lily's fashion choices, I do enjoy the fact that she takes sartorial risks and rarely goes for a boring column gown with a messy bun, you know? But this is a lot of look – the pale floral fabric looks like a repurposed sheet, and the peplum isn't helping AT ALL. The fact that the peplum is actually made to look extra puffy and crooked is a terrible design idea. The gold belt belongs on a different gown. Lily's styling doesn't match the dress at all either – crimped hair (sleek on top) with f–king hot pink eye makeup? WHY IS THIS A TREND?
One other piece of Hoult news – it was just announced that he has signed on for Those Who Wish Me Dead, which will also star Angelina Jolie and possibly… Tyler Perry? LMAO. It's based on a serious novel (of the same name) about "a 14-year-old boy who witnesses a brutal murder, is issued a false identity and hidden in a wilderness skills program for troubled teens while the killers are slaughtering anyone who gets in their way in a methodical quest to reach him." No one knows who Hoult will play. But I'm excited that he will be working with La Jolie.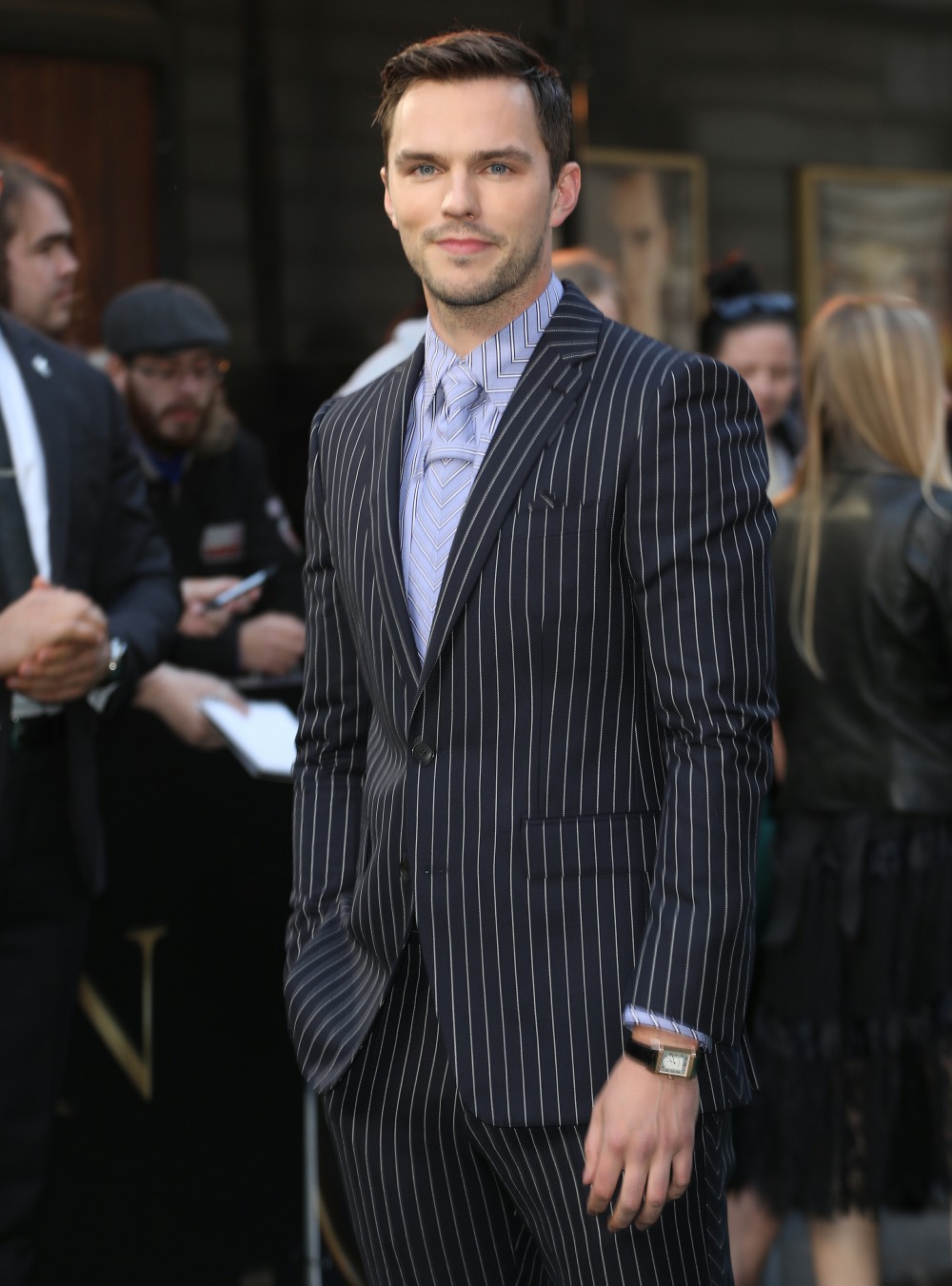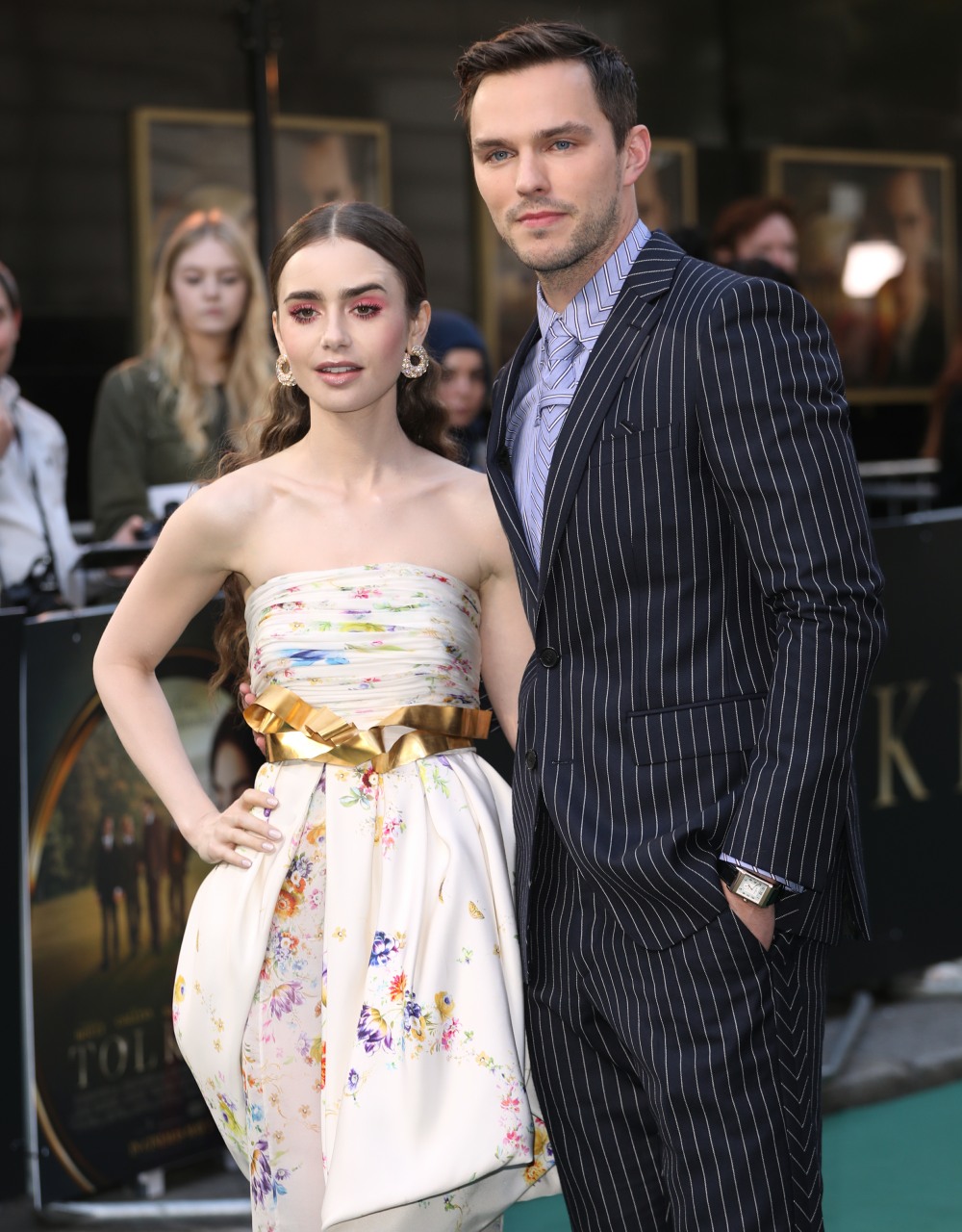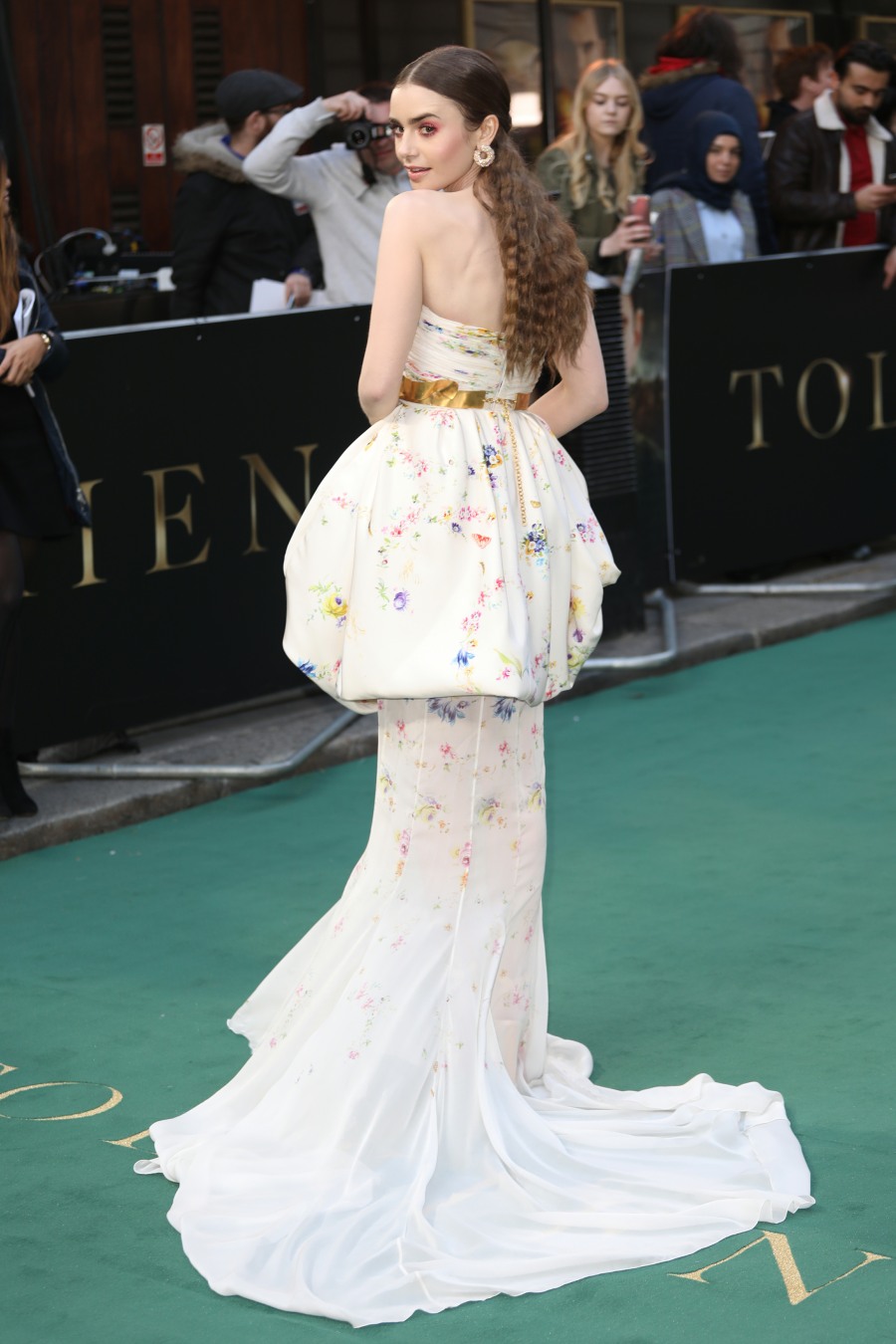 Photos courtesy of WENN.