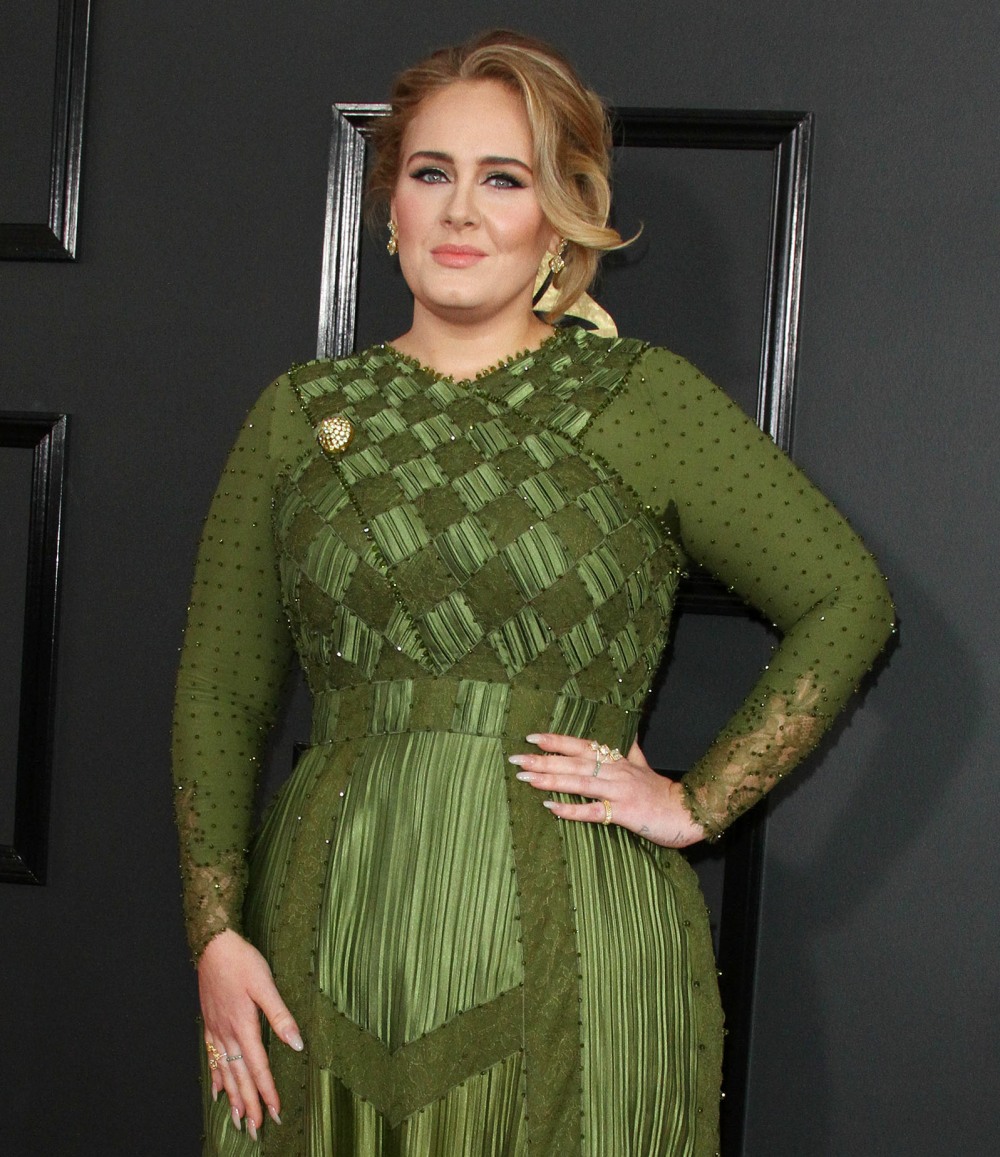 I'd like to use this Adele post to just remind everyone that we STILL haven't heard one single word about Jennifer Aniston and Justin Theroux's "divorce." They made a very big deal about their "wedding," but when they announced their breakup, suddenly the media downgraded their marriage to a "relationship" in which they both exited without having to file for divorce. I bring that up because I wondered if there was something similar happening between Adele and Simon Konecki. We actually never got a confirmation (like, TMZ getting their hands on a marriage license) on Adele and Simon's wedding, we just heard eventually that they maybe sort of got married at some point. In the split announcement on Good Friday, Adele and Simon were referred to as "partners," not husband and wife. So what was it really? And when did they actually split up? Because rando British tabloids claim that Simon and Adele have been over for a while, and they're actually already divorced?
Adele has reportedly 'divorced' her estranged husband Simon Konecki after it was claimed the pair had been 'living separate lives for years'. The Someone Like You hitmaker, 30, confirmed she had separated from her husband of three years, 45, in an official statement released earlier this month. Reports surrounding the breakdown of Adele's marriage come amid claims she was spotted kissing a 'Simon Konecki lookalike' in New York following her split.

A source told the Daily Star that the mother-of-one has reportedly told those close to her: 'I'm divorced now, so I'm trying to find my new normal.'

They added: 'Publicly, Adele is saying as little as possible about the split. But, privately, she's been very open about the fact that her and Simon have already divorced. She's been telling friends that the marriage is done and dusted.'

MailOnline has contacted Adele's representative for comment. The reports come amid claims Adele has been on a series of dates with a lookalike of her ex during her time in New York City, according to The Sun. A source told the publication: 'Adele is a strong woman and is determined to get on with her life, like any normal person who is getting over a marriage break-up. She has developed a real soft spot for American guys since living in LA and had a kiss with a very handsome gentleman in a New York bar. He had a big beard like Simon, but it was tidier and more groomed. They're getting to know each other better but Adele is by no means looking for anything serious.'
Looking back on the handful of times Adele popped up in the past year, it does look like (in retrospect) that she was easing herself back into single life. I'll totally buy that Adele and Simon were pretty much done a year ago, if not earlier. But, again, how would she even be able to get a divorce so quietly? That's what I don't believe – TMZ, the Daily Mail, hell even People Magazine would have gotten a whiff of their split before now if they actually filed any divorce or separation paperwork. Which makes me wonder again: were they really legally married?
Photos courtesy of Getty and WENN.