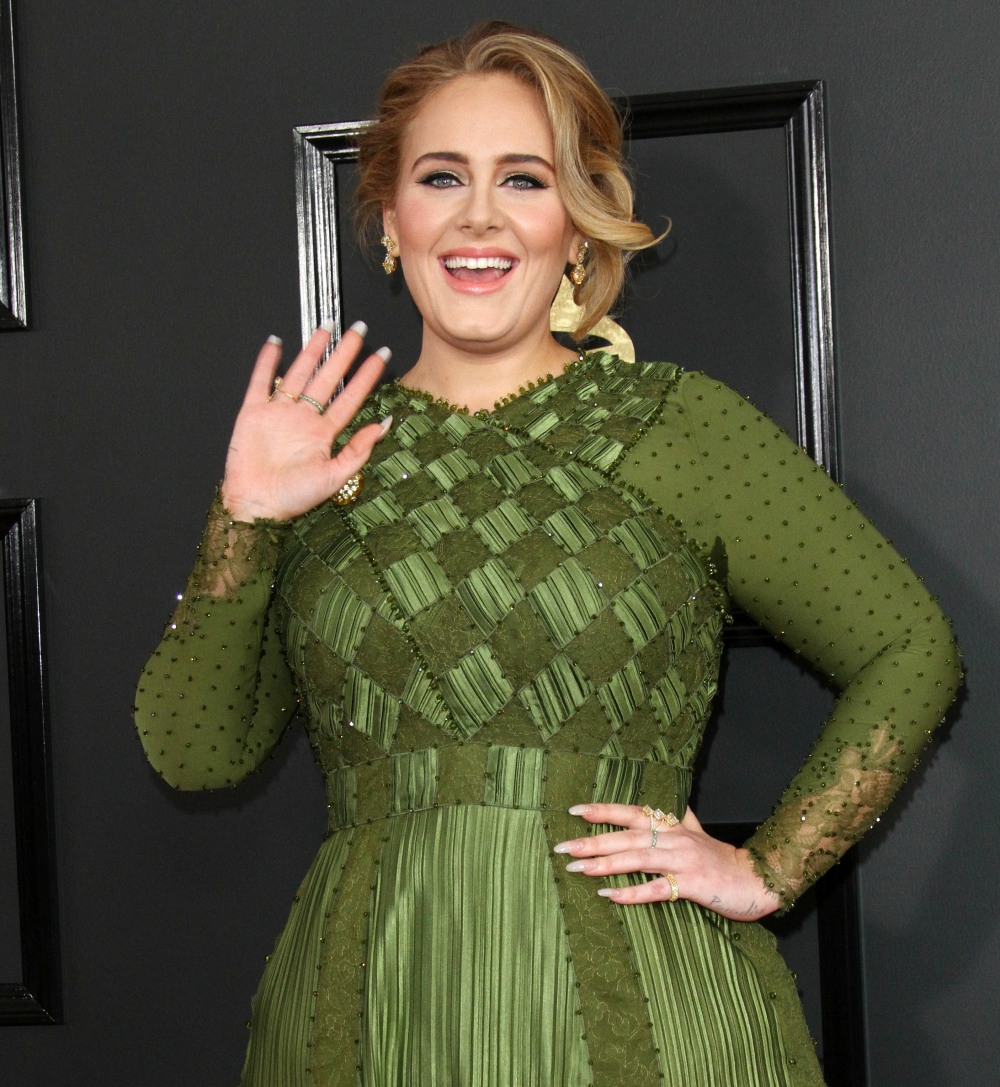 For years now, Adele has kept her private life on lockdown. We really only know what she wants us to know. That's why many of us were surprised by the announcement of her separation from Simon Konecki, who is reportedly her husband but may just be her long-time partner. We only knew anything about Simon because of the rare information Adele gave us about him. So in the wake of the split announcement, some weird narratives are cropping up. I tend to hope that it was a mutual split, a gradual "growing apart" and that everything is being handled maturely. But the "Adele became a huge star and that's why they grew apart" narrative has taken hold, and it bugs. From E! News:
A source is telling E! News the two decided to go their separate ways because "they just grew apart."

"They had a lot in common early on, but eventually they just grew apart," the insider shares. "She became a bigger and bigger star, and he was okay [with] being in the background, but as she got bigger and had massive tours and intense schedules, they just grew apart."

The source reveals they plan to "keep this amicable," especially since "they have Angelo together." They welcomed their first child together back in October 2012; their son is 6-years-old. Because they are reportedly going to co-parent their son, the source believes "it's highly unlikely this is going to get ugly."
I've seen a few sites mention this idea of "Adele got so famous and that's why they grew apart," almost like he couldn't handle her fame. But the thing is… she was crazy-famous when they first got together. She was already one of the biggest musical acts in the world. She took years off to be a mom too. And then as soon as she releases a new album and completes a world tour, suddenly that's when all their problems started? If that's true, I'm so mad at Simon. Also: People Mag makes it sound like Simon wasn't very involved in Angelo's daily life:
In the case of Adele and husband Simon Konecki, it appears that absence doesn't always make the heart grow fonder. The "Hello" singer (born Adele Adkins) and Konecki, an entrepreneur and philanthropist, announced their split on Friday after nearly seven years together. In the years prior, the couple "always seemed like they didn't have very much family time together," an insider tells PEOPLE.

"Adele and Simon's relationship never seemed traditional," the insider continues. "Throughout their relationship when Adele was in Los Angeles, weeks would sometimes go by before they were spotted together. Simon always seemed to do his own thing while Adele was spending time with [their son] Angelo in L.A."

Though the pair and their son — whom they welcomed on Oct. 19, 2012 — were seldom spotted on public outings together, the insider says that "Adele always seemed very happy" in the rare instances that they were.

While doing school runs, the singer is "unrecognizable," the insider says. "She takes him to the park or on a hike and to birthday parties for his friends. It's clear that she tries to create a happy and normal childhood for Angelo." Another source adds that "it was very important to Adele that Angelo had somewhat of a normal life."

"Her schedule seemed crazy, but you could tell her number one focus was her son," the source says. "Most days, she dropped him off at preschool or camp. Very rarely, an assistant did the drop-offs instead." The source says that Konecki, 45, on the other hand, "wasn't very involved at the school."
It pains me to think that Adele moved to LA several years ago and that she's basically been living as a single mom all this time and we didn't know it. God, her next album is going to HURT. It's going to make me cry. Haaallo from the ooooother siiiiidddde…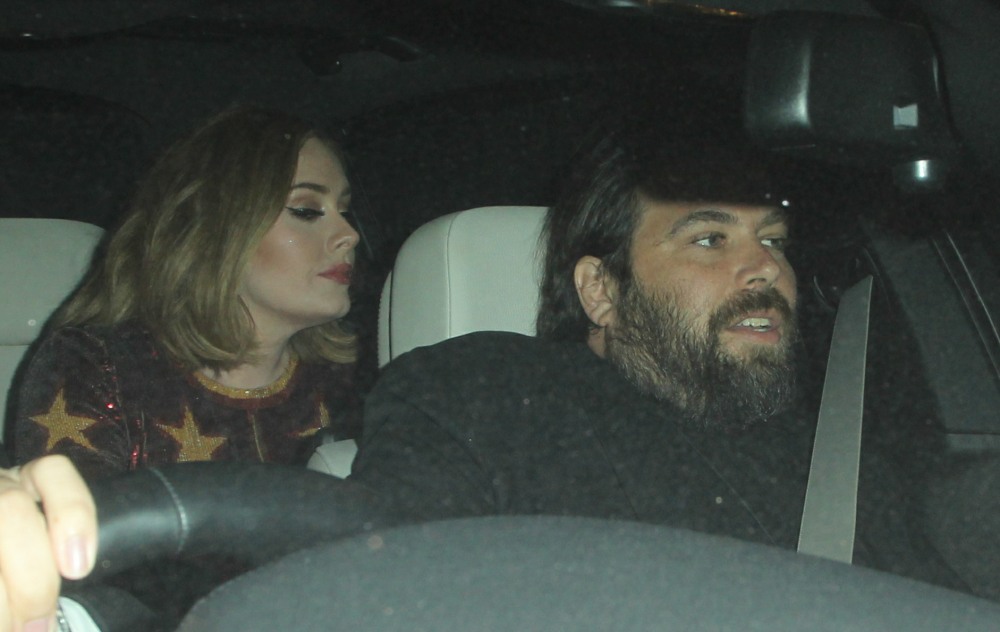 Photos courtesy of WENN.