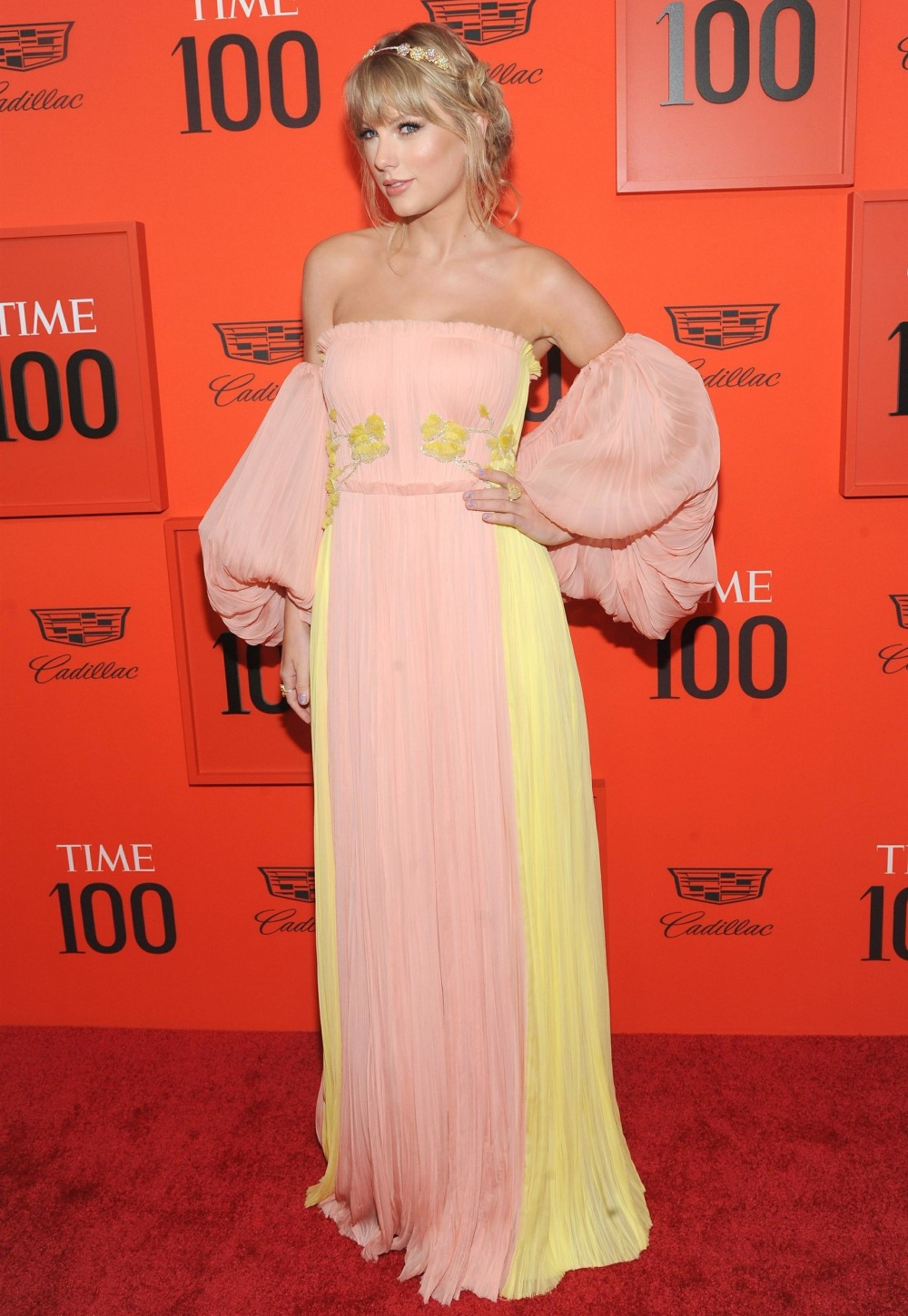 As we discussed previously, Taylor Swift's 2019 aesthetic is… very pastel. The Reputation-era styling was "gritty" (gritty for Taylor) but she's gone back to sorbet colors for whatever she's launching on Friday. I keep assuming it's new music, but it could very well be a fashion line or BOTH. Anyway, Taylor decided to attend the Time 100 gala last night. Taylor is on the Time 100 list, and she even got one of the covers, because the old-dude editors of Time Magazine think Taylor is the most important person in music. Agree or disagree?
So Taylor attended the gala looking like… this. It makes me miss the era where she was trying to look like a Victoria's Secret model, honestly. I would even take her preppy-Kennedy-era over this fairy-queen mess. I mean, I'll be nice – her makeup looks great. The styling is on point and she obviously thought a lot about how she's presenting herself with this makeover. Everything is coherent and it's a full-formed LOOK. That being said, this dress is THE WORST. Taylor even wanted us to see the back of it:
It's TIME. #time100 pic.twitter.com/sC9zu13CVm

— Taylor Swift (@taylorswift13) April 23, 2019
Lord, that extra fabric roll in the back is so unflattering. The whole puffy sleeve thing is bad too. But congrats, Snake Fam, you guys have to pretend to think this is the most epic fashion moment of the year from now on.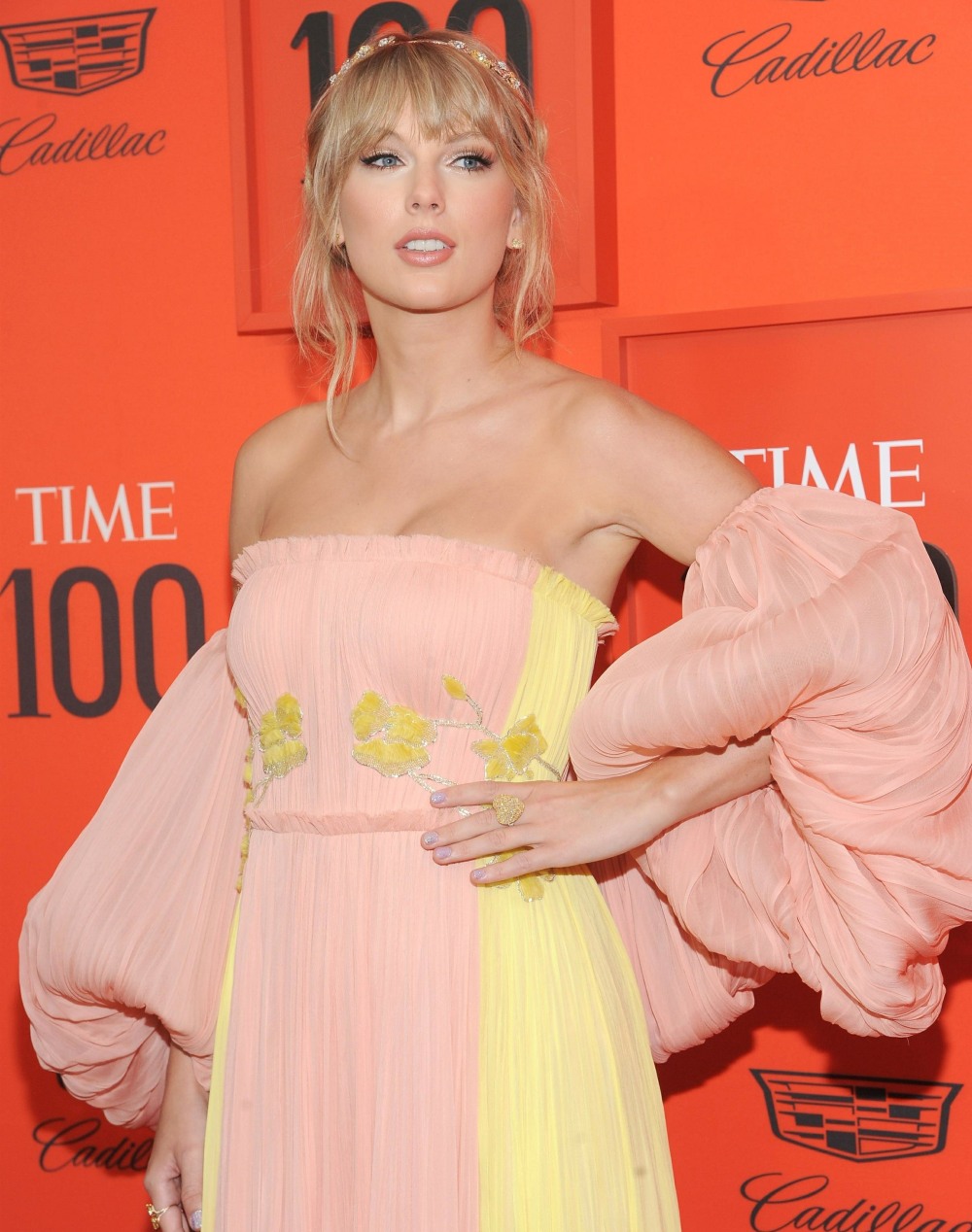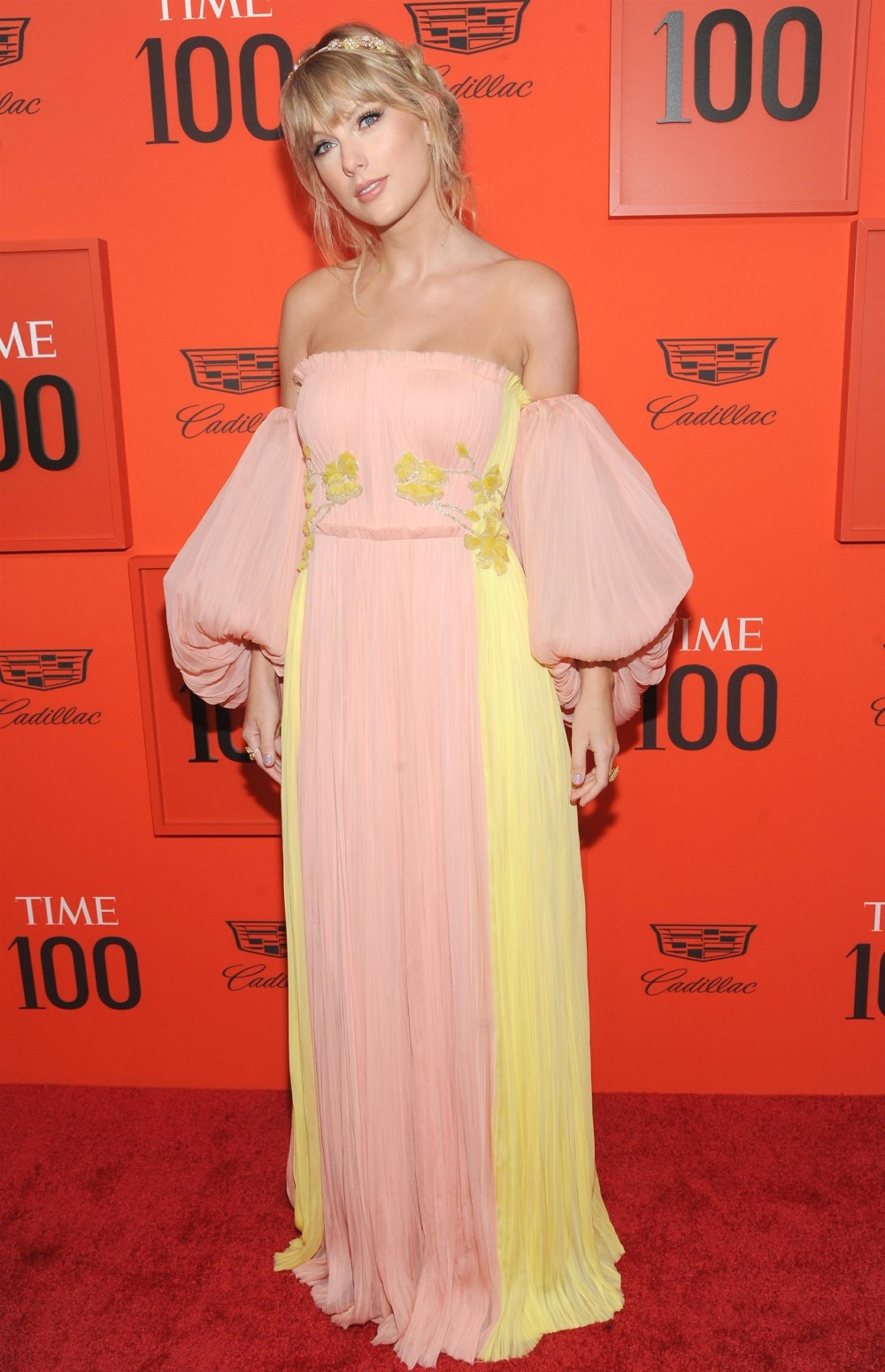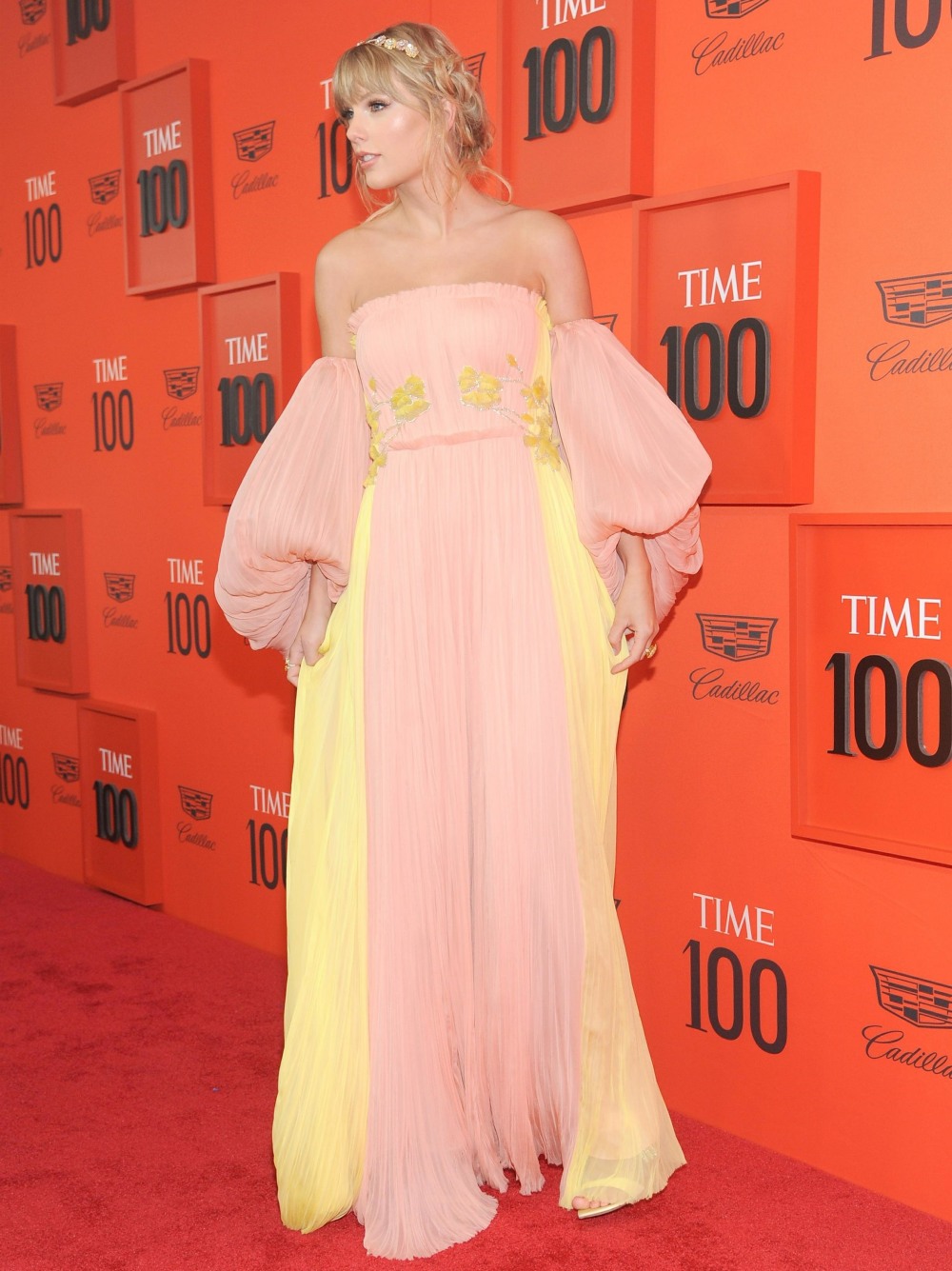 Photos courtesy of Backgrid.