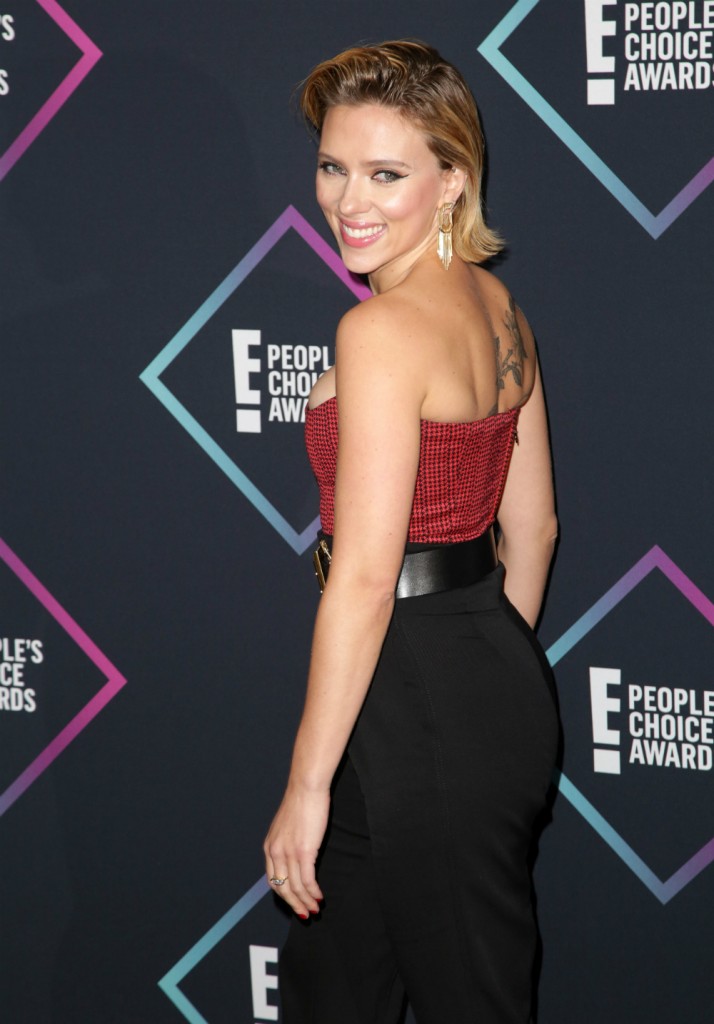 Scarlett Johansson is ticked off and I don't blame her. Apparently, after her appearance with Robert Downey, Jr., Chris Hemsworth and Paul Rudd on Jimmy Kimmel the other night, a barrage of paparazzi overcame her security team and chased her to a police station as she sought refuge. LAPD confirmed that Scarlett and her team were taken to the Hollywood station for security reasons but that no official crime report was taken. LAPD also confirmed the incident left Scarlett "spooked." Now, Scarlett is making it clear that she was chased down and that it's not right.
Scarlett Johansson is offering a response after her security team was overpowered by paparazzi on Monday.

"The paparazzi consistently go to increasingly dangerous lengths to stalk and harass the people they are photographing," she wrote in a statement obtained by ET. "Even after Princess Diana's tragic death, the laws were never changed to protect targets from the lawless paparazzi. Many paparazzi have criminal pasts and will perform criminal acts to get their shot."

"Yesterday, after leaving the Jimmy Kimmel Show, I was followed by 5 cars full of men with blacked out windows who were running red lights and putting other drivers and pedestrians at risk so they could follow me to find out where I was staying and subsequently stalk me and my young daughter for the duration of my stay," she continued.

"The paparazzi put people's live at risk, so they can wait for days in quiet neighborhoods in blacked out cars, and try to follow me to the playground and photograph my child and other people's children in a safe place that should be off limits, but isn't," the 34-year-old actress added. "All of this is perfectly legal. After yesterday's incident, I felt it was my duty as a concerned citizen who was being pursued dangerously and stalked to go to the local precinct and seek guidance there. I would encourage others in a similar situation to go to the police."

"Women across the US are stalked, harassed and frightened and a universal law to address stalking must be at the forefront of law enforcement conversations. Until paparazzi are considered by the law for the criminal stalkers they are, it's just a waiting game before another person gets seriously injured or killed, like Princess Diana," she concluded.
Much like Hilary Duff's experience with a paparazzo following her for hours while she was still pregnant, I find Scarlett's descriptions of how the paparazzi tail her and her daughter horrifying. I can't even imagine how aggressive these guys must have been to overpower her security team. If they were running red lights and driving unsafely, I'm not sure why a crime report couldn't be filed. Kimmel's stage door is a well-known photo spot, what shot were they looking for that required five cars giving chase? These actors are everywhere during Avengers promotion, we know this from past promotions. I wonder if the male actors there that night had similar experiences. As Scarlett mentioned, women are constantly stalked but we really don't hear these harrowing accounts for men.
I'm curious about Scarlett's comment that most paparazzi are criminals. I can't find anything to confirm that. I do agree that much of their behavior should fall under harassment laws. And then there's plain old common decency, like not chasing a person down the street in a car or trying to photograph someone with cancer after a chemo treatment or, again, stalking a pregnant woman. I'm glad she encouraged others to go to the police. If there are enough reports, maybe changes will happen.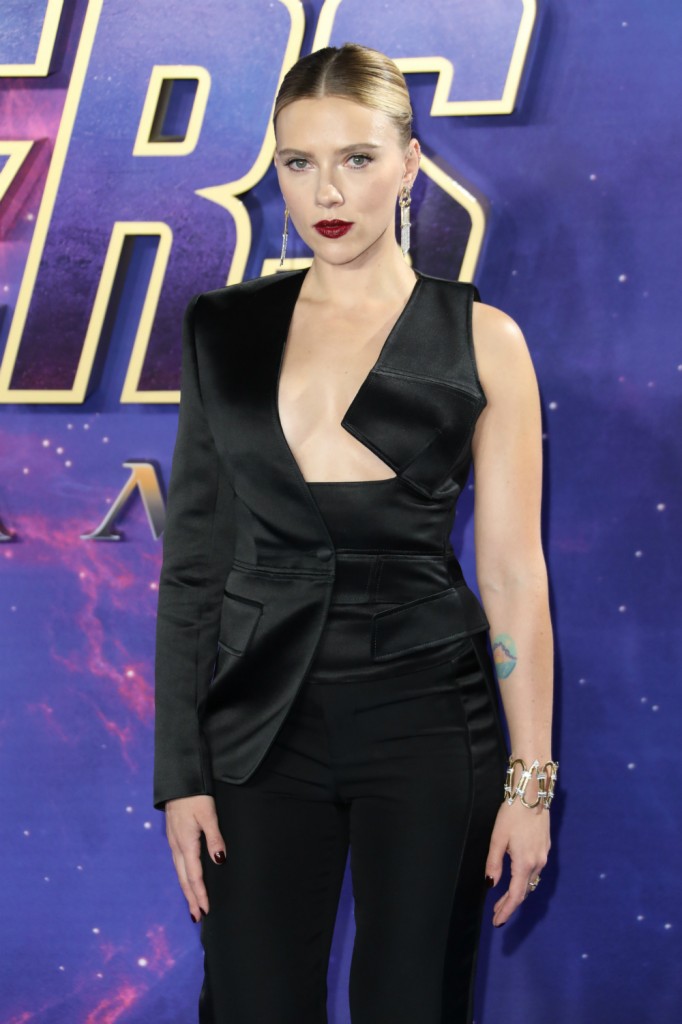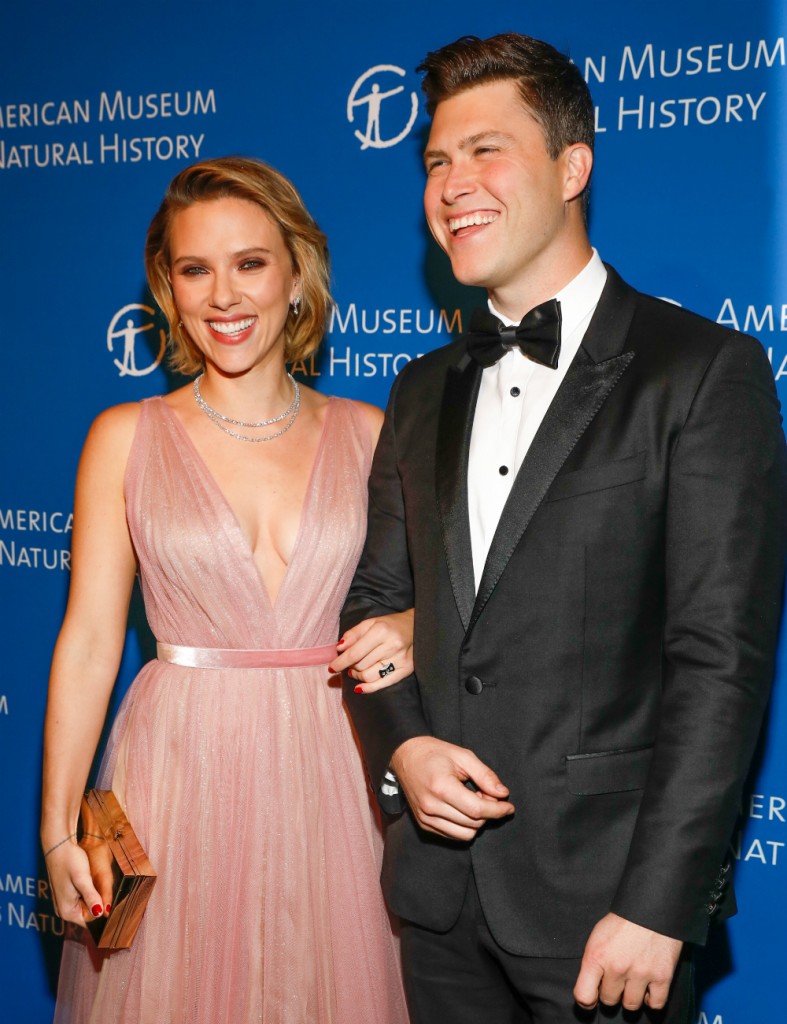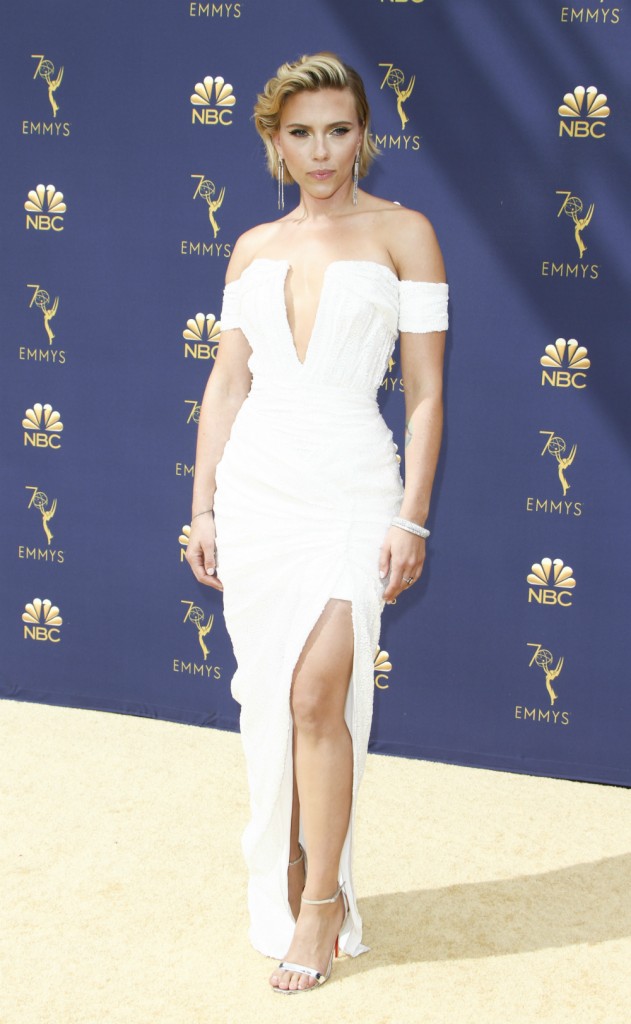 Photo cedit: WENN Photos