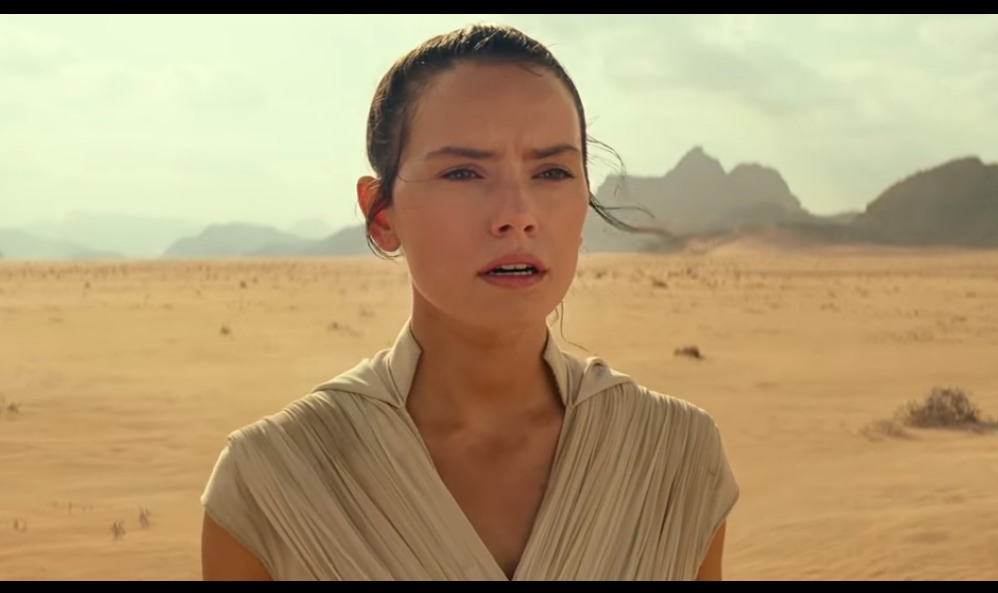 Did Star Wars fans know that Disney was going to drop the teaser trailer for Episode IX on Friday? I think it was a surprise. Disney released the name of Episode IX too… Star Wars: The Rise of Skywalker. Which… sort of means that Rey is a Skywalker, right? Am I being super-dumb for focusing on that? Luke Skywalker isn't on the come up (he's not rising anywhere), so it would seem to indicate that Rey is a Skywalker. I mean?? Kylo Ren told Rey that she comes from nothing, her parents were nobodies. But maybe he didn't really know, and… I don't know, it seems suspicious for the franchise to make the decision to NOT mirror the Luke-Leia twinship (as in, biological twinship). Anyway, here's the teaser:
It took me a second to remember where we were and what we were doing post-Last Jedi. I wasn't crazy about The Last Jedi, and I actually halfway forgot that Rey and Kylo did the thing with Snoke and Kylo wanted her to join forces with him and she was like "nah bitch" even though they clearly have a significant connection. Is it a love match or, again, the biological twinship, Ren/Rey, yin/yang, the light and dark sides of the Force? I don't know. But hearing Palpatine's laugh at the end of the trailer was definitely spooky. Can a bitch get a happy ending with some Ewoks?
The Rise of Skywalker comes out this Christmas, and Bob Iger (Disney CEO) confirmed to Bloomberg that they are not planning on doing any more Star Wars movies for a while. As Hecate covered on Friday, even Mark Hamill knows that there's Star Wars Fatigue. Disney overdid the franchise and they know it. Solo was a disastrous, shambolic production and it ended up "bombing" (bombing for a Star Wars movie) at the box office. Disney actually indicated last year, post-Solo, that they were completely reconsidering their strategy when it comes to the franchise. Iger confirmed that:
Walt Disney Co. Chief Executive Officer Bob Iger said he's not at all concerned that consumers may be overexposed to the Star Wars brand, but the film franchise will go on "hiatus" after December's big release.

"We have not announced any specific plans for movies thereafter," Iger said in a Bloomberg Television interview Thursday. "There are movies in development, but we have not announced them."

The upcoming film, which doesn't yet have a title, is the ninth in the so-called Skywalker saga and slated for release on Dec. 20. It's the third installment of a film trilogy that Disney began with "The Force Awakens" in 2015. After that, the franchise will focus more on TV projects, Iger said.

"We will take a pause, some time, and reset," he said, "because the Skywalker saga comes to an end with this ninth movie. There will be other Star Wars movies, but there will be a bit of a hiatus."

This is a critical year for Disney's Star Wars business. The company is introducing two new Star Wars-themed lands at its parks in California and Florida this summer — and anticipating massive crowds. Yet there's a growing disturbance in the galaxy. Last year's "Solo: A Star Wars Story" — a stand-alone film that wasn't part of the saga — was the lowest-grossing film in the four-decade history of the franchise. Star Wars toy sales fell in 2018 for the second year in a row, according to NPD research.
Star Wars fans are like Goldilocks – the prequel films (Episodes I-III) came too late (and they were terrible) and Episodes VII-IX came out… well, they came out at the right time, as far I'm concerned, but Disney just oversaturated the Star Wars market and made the franchise less special, less of an "event." I am curious about what they'll do post-hiatus.
Also: Billy Dee!!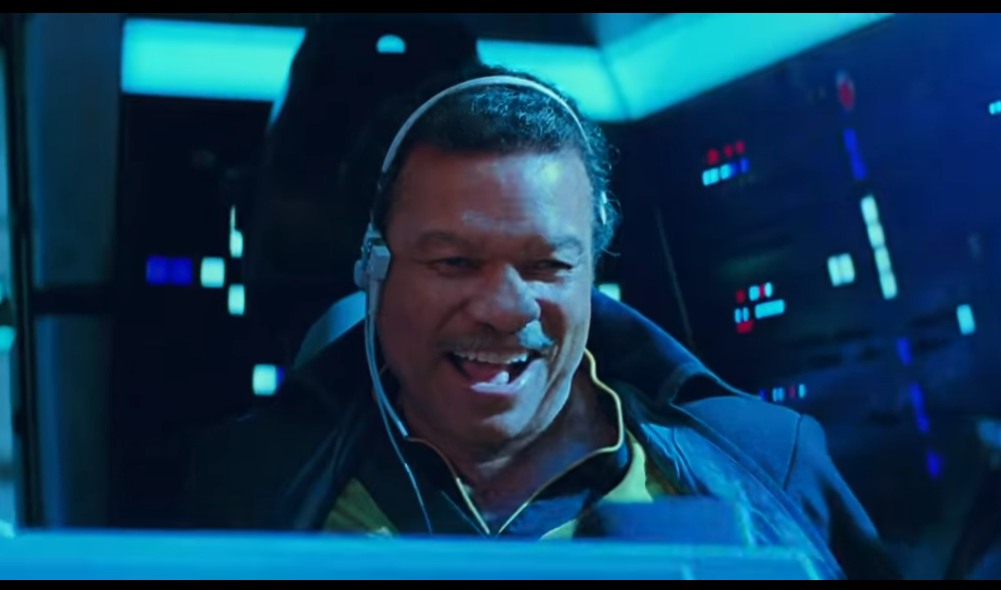 Screencaps courtesy of the trailer.