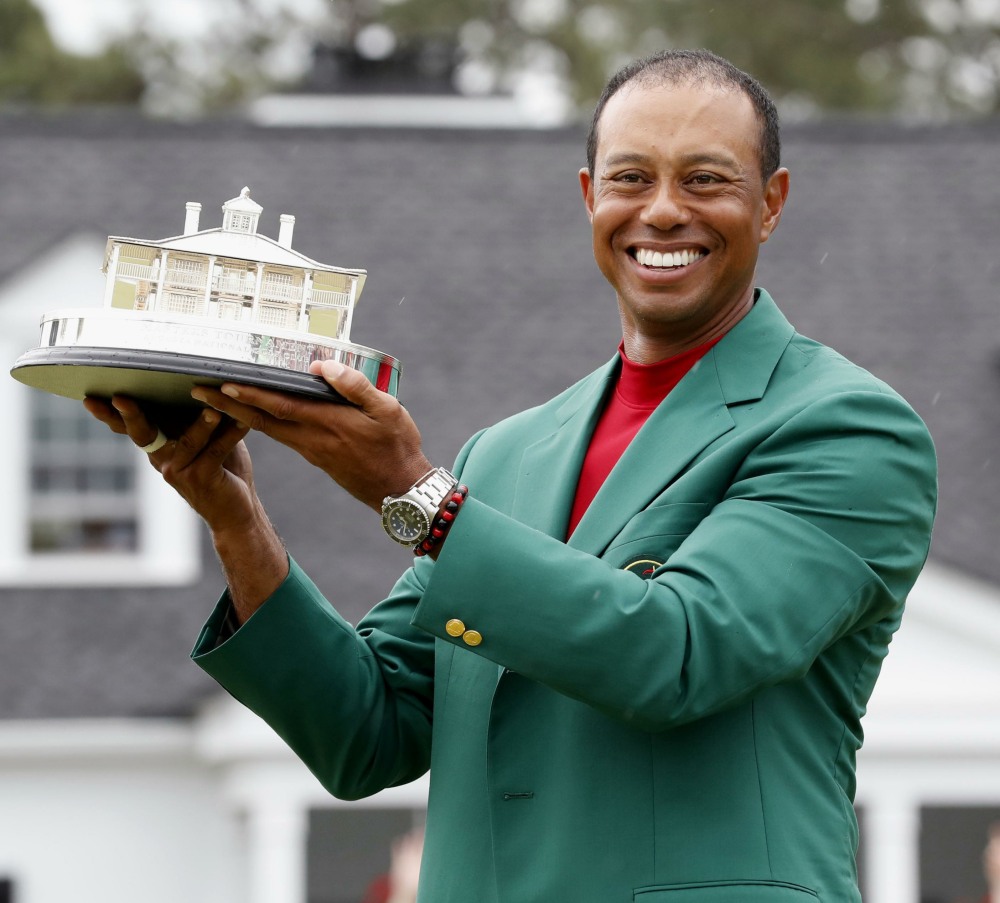 We haven't talked about Tiger Woods as a golfer in some time. For years, he was more of a punchline and cautionary tale about a guy who was able to successfully hide his messy personal life until it all came spilling out in spectacular fashion. Tiger cheated on his first wife Elin Nordegren constantly, and we learned that in 2009 when dozens of women came out to sell their stories. Tiger and Elin eventually divorced and Tiger has had a few girlfriends since then, including Lindsey Vonn. Gossip-wise, Tiger has been pretty quiet for years. He was dealing with some big injuries – mainly to his back – and several years ago, he was seriously considering retirement. He had multiple surgeries and last year, his comeback really began. He started to play well again and he came close to picking up some trophies. And then on Sunday, Tiger won the Masters in Augusta.
The ground shook, and the pine trees swayed and the playground that is Augusta National was his again. Tiger Woods, walking up the 18th fairway, an improbable victory in his sights, barely betraying a hint of emotion, was about to be a major champion. For the 15th time.

Fourteen years after his last Masters victory, 11 years after capturing what many believed to be his final major championship triumph, Woods is on top of the golf world, capping an unforeseen comeback at one of the most revered places in the game. A nervy, gutsy 2-under-par 70 that included three birdies over his final six holes was enough to haul down 54-hole leader Francesco Molinari and hold off Dustin Johnson, Xander Schauffele and Brooks Koepka by 1 stroke.

For the first time in his career, Woods overcame a third-round deficit to win a major, and he set the record for longest time between Masters wins, previously held by Gary Player. The 43-year-old Woods, who shot 13 under for the tournament, last captured a major title in 2008 at the U.S. Open. He hadn't won a Masters since 2005.

Woods now has won 15 major championships, second only to Jack Nicklaus' 18. When Woods reached 14, it seemed like a foregone conclusion that he would cruise past the Golden Bear. But personal problems and four back surgeries derailed his momentum. Now, Woods has his fifth green jacket, again second to Nicklaus' six. Woods became the second-oldest to win the Masters, again behind Nicklaus who was 46 when he won in 1986.
There was a lot of talk on social media about Tiger's win and what it means and whether people have "forgiven him." On one side, people love a comeback story and this was one of the most spectacular comeback stories in sports this year, without a doubt. For Tiger to come back from significant injury and the brink of retirement to be able to win a Masters, it IS a great story. But of course there are people who are like "well, he still pretty trashy in his personal life." And he is. But you can hold those two beliefs together. I was genuinely moved by seeing Tiger hugging his kids and his mom and it was great to see all of the other golfers so happy to see him win again.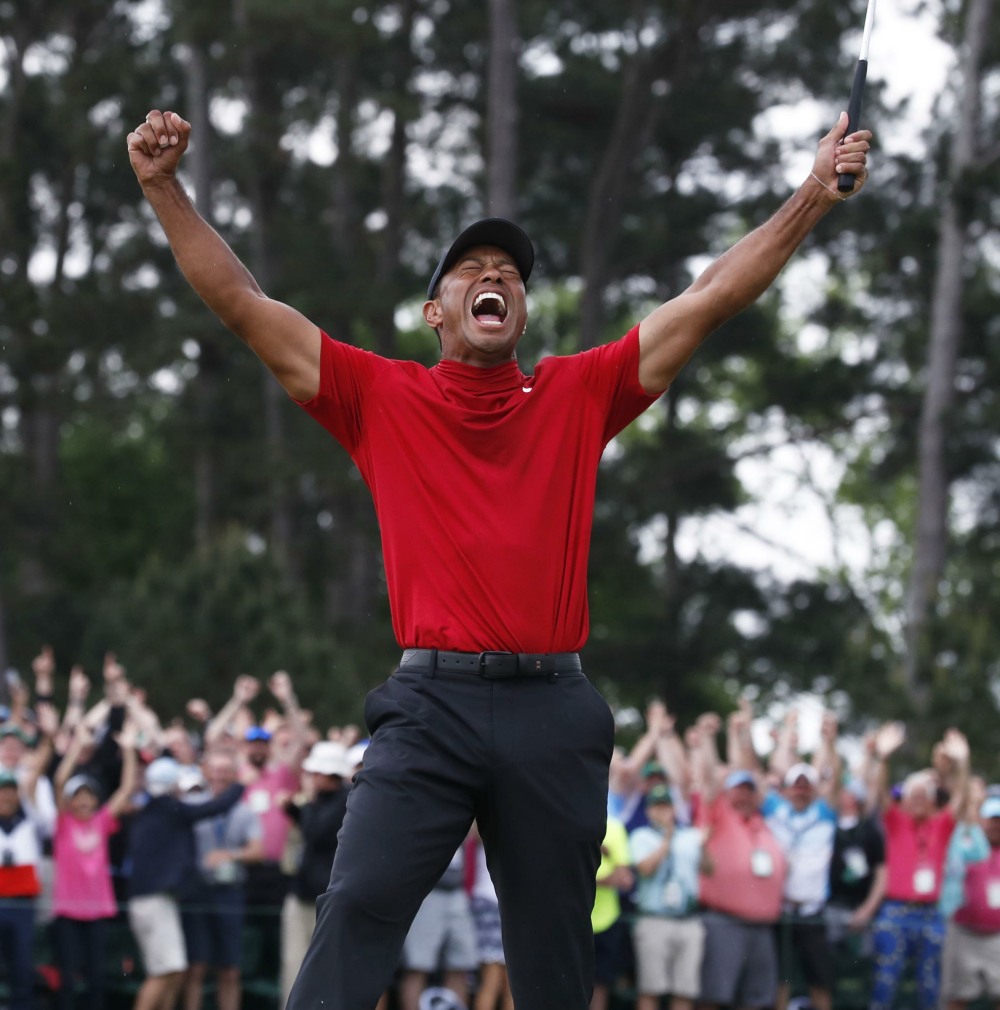 Photos courtesy of Avalon Red.