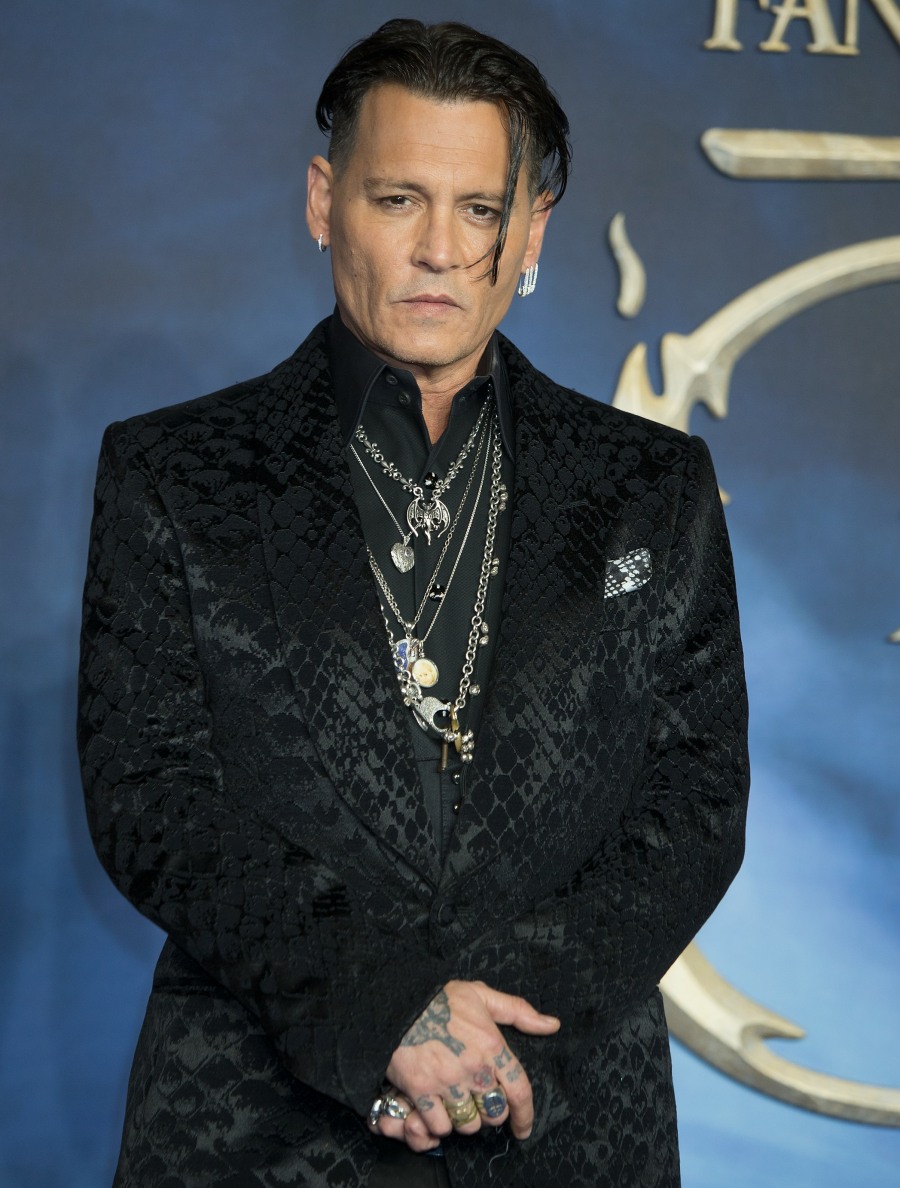 Fantastic Beasts: The Crimes of Grindelwald was not a billion-dollar movie. It ended up making about $650 million domestically and internationally, which is pretty successful, especially considering the lead of the film is Johnny Depp. When TCOG was released late last year, it revived the conversation about how Warner Bros was super-dumb to insist of Depp's casting for Grindelwald, especially given everything that went down with Depp's divorce from Amber Heard and his subsequent financial and cultural downfall. Many wondered why JK Rowling was caping so hard for Depp, or why Depp claimed last year that Rowling "has seen the evidence and she knows I was falsely accused." It was a mess. And I do wonder if the film would have made more money or been an even bigger deal if they had simply cast a less problematic person in the role. Now, after Amber Heard has detailed Depp's abuse as part of HIS lawsuit, Warner Bros is reportedly "freaking out."
Warner Bros. is "freaking out" over its hit Harry Potter movie franchise's connection to Johnny Depp after Amber Heard's new court documents described in painstaking detail how he allegedly beat, choked and tormented her during their relationship, sources told The Post on Friday. Depp — who denies abusing Heard — is slated to star in "Fantastic Beasts 3," the next installment of J.K.Rowling's Harry Potter movies. The script has been completed, although filming, which was due to start this summer, has been delayed to the fall of next year.

"Executives at Warner Bros. are wondering how to deal with the backlash of the Depp matter on the Harry Potter franchise," a source said. "High-level female execs at the studio are extremely worried about working with Depp and the message it sends to the public, especially after the recent sordid departure of CEO Kevin Tsujihara," who last month announced he was leaving amid a casting couch scandal.

"This is yet another blow to the morale of female employees at the studio," the source said. "If Warner Bros. continues to stick by Depp, it would reveal a lot about the values the company holds."

While reps at Warner Bros. didn't respond to multiple requests for comment from The Post, insiders said executives are unsure how to proceed, since author J.K. Rowling came out strongly in support of Depp's casting in a previous Potter flick in 2017 after his marriage to Heard crumbled.

"Many at Warner Bros. wish that Rowling hadn't come out so strongly behind Depp, because having made her opinion so public boxes them into a corner," a source said.
Instead of spending another $200 million on Fantastic Beasts 3, they should spend that money on a time machine and go back to when they were first deciding to cast Depp. Oh wait, WE ALL TOLD THEM AT THE TIME THAT THEY WERE MAKING A MISTAKE. Truly, we did. That's why JK Rowling had to come out and explain why she wanted Depp in the role and why Amber and Johnny deserved "privacy." That's another part that kills me about this whole catastrophe: if Depp had just STFU after the divorce came through, he would have done himself and his career a big favor. Instead, he was the one who decided to sue his ex-wife after spending several years publicly demeaning her and calling her a liar. Now he's abusing her through the court system to "prove" that he never abused her. Warner Bros deserves to have this mess in their laps. They knowingly sh-t the bed when they cast Depp. Chickens coming home to roost as far as I'm concerned.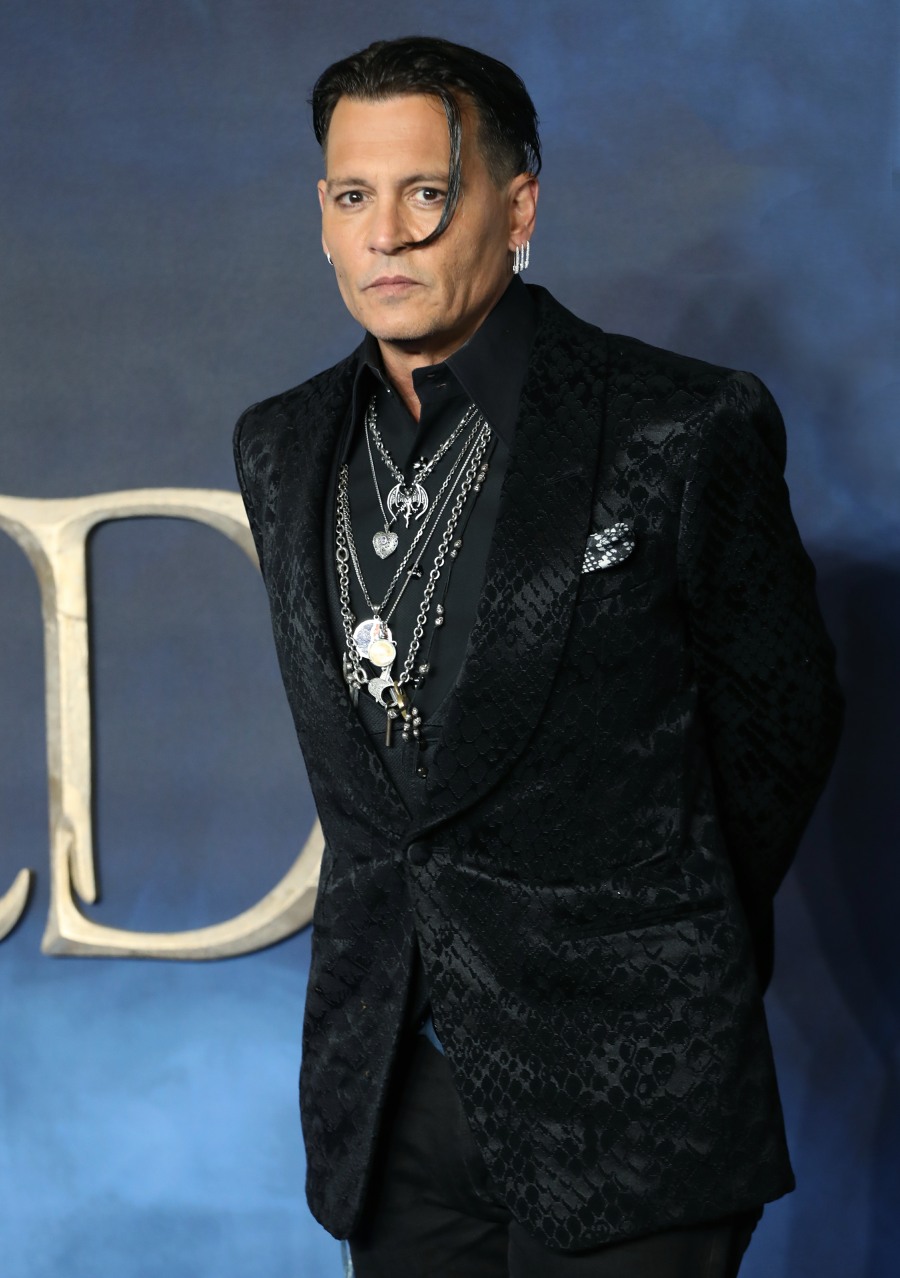 Photos courtesy of WENN.