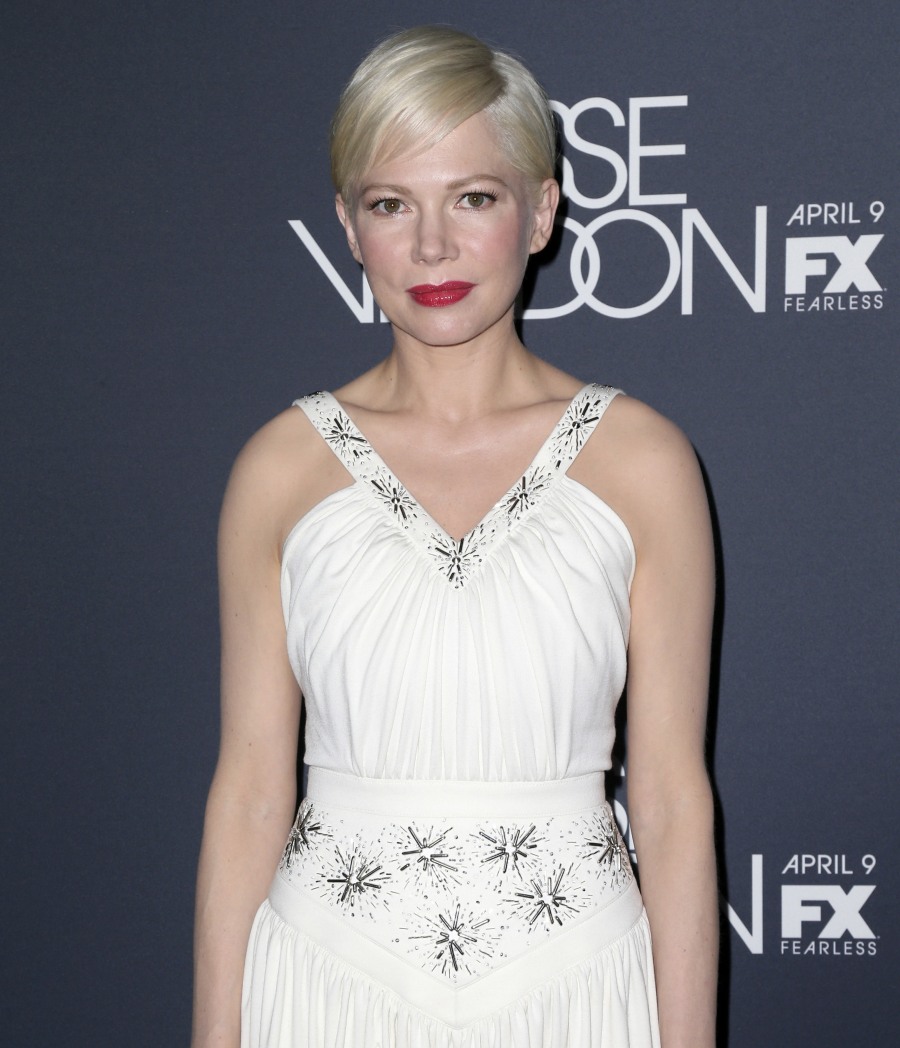 Last summer, Michelle Williams covered an issue of Vanity Fair and she revealed a stunning piece of information: unbeknownst to everyone, she had quietly been in a serious relationship with Phil Elverum and they had low-key eloped a few months earlier in 2018. Elverum is an indie rocker and widower who lost his first wife in 2016. Elverum has a very young daughter, and Michelle and Heath Ledger's daughter Matilda is 13 years old. Since we only knew about the elopement through Michelle's interview, most of us were like "wow, way to keep it quiet, good for you!" It felt like it meant something very special that Michelle was able to keep it so private and she spoke about their love in a very moving way. Well, it's over. It's over in less than a year of marriage.
It's over. Michelle Williams and husband Phil Elverum have called it quits after less than one year of marriage, Us Weekly can confirm.

The Dawson's Creek alum, 38, shocked fans in July 2018 when she told Vanity Fair that she had secretly tied the knot in the Adirondacks in front of a small group of friends and their respective children. Williams is the mother of 13-year-old daughter Matilda, whom she shared with the late Heath Ledger. Elverum, for his part, has a daughter with his late wife, Geneviéve Castrée, who passed away in July 2016 from pancreatic cancer.

"Obviously I've never once in my life talked about a relationship, but Phil isn't anyone else. And that's worth something," Williams told Vanity Fair at the time. "Ultimately the way he loves me is the way I want to live my life on the whole. I work to be free inside of the moment. I parent to let Matilda feel free to be herself, and I am finally loved by someone who makes me feel free."
People Magazine later confirmed the separation, with a "source close to the situation" saying: "Michelle and Phil separated at the beginning of the year. It was an amicable split and they remain friends." So… the beginning of the year. They were married for like six months before they separated? That's rough. And it seems uncharacteristic of Michelle too – while she's had short relationships in the past decade, she's never been the type to go all-in with someone she's isn't sure about. She just seems extremely cautious about who she opens up to, which is why we thought this guy must be the real deal. And to have it end after less than a year of marriage… it feels like something happened.
I mean, I have some theories. I've been watching Fosse/Verdon and my lord, Michelle and Sam Rockwell have some extreme chemistry with each other. I know Sam is with Leslie Bibb and everything but…I've got some theories.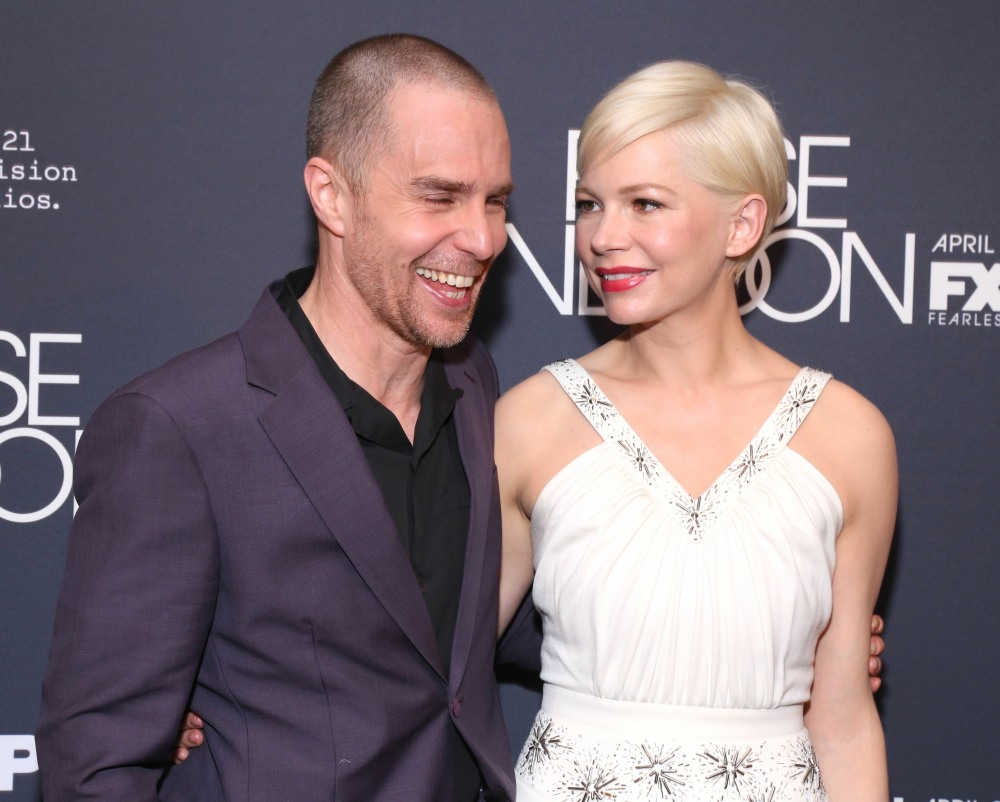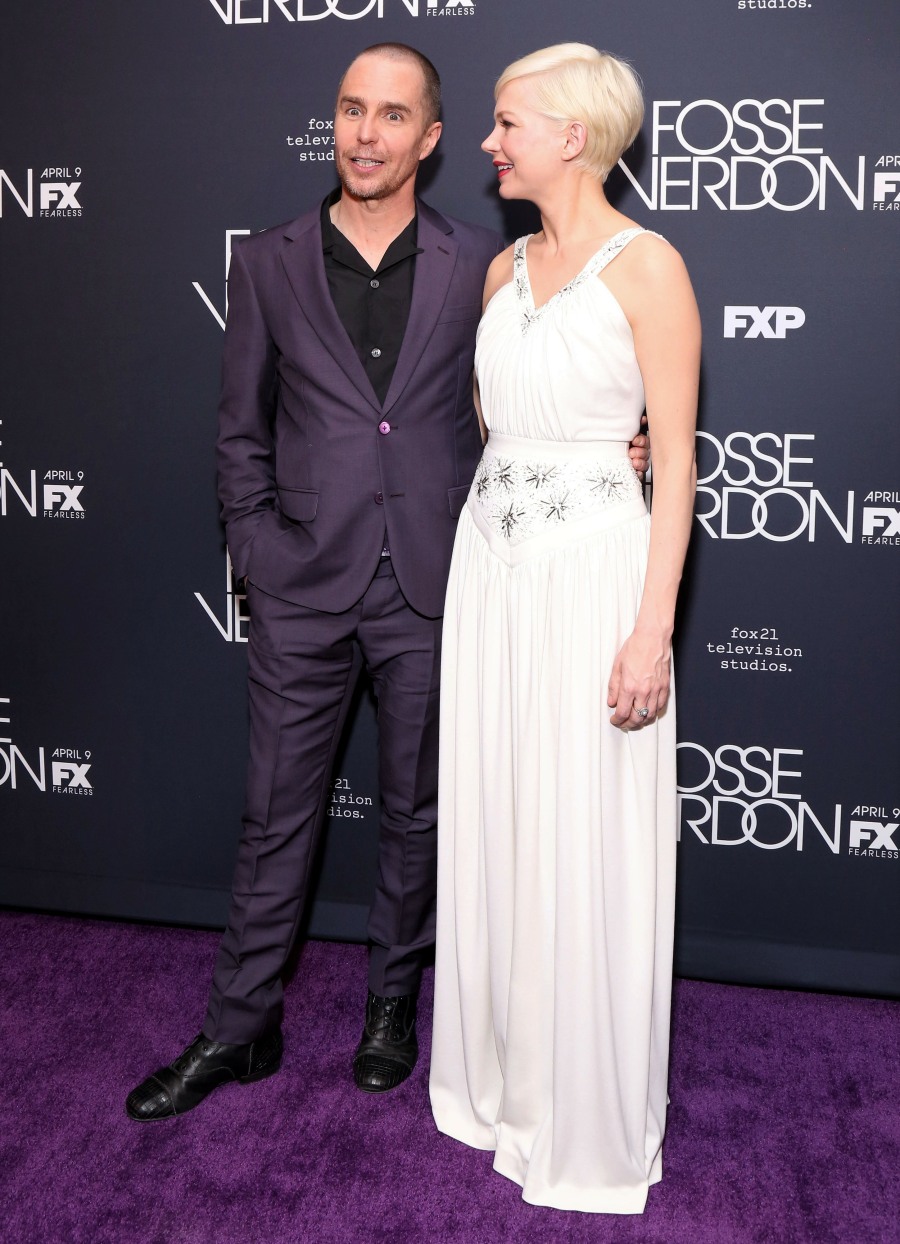 Photos courtesy of WENN.