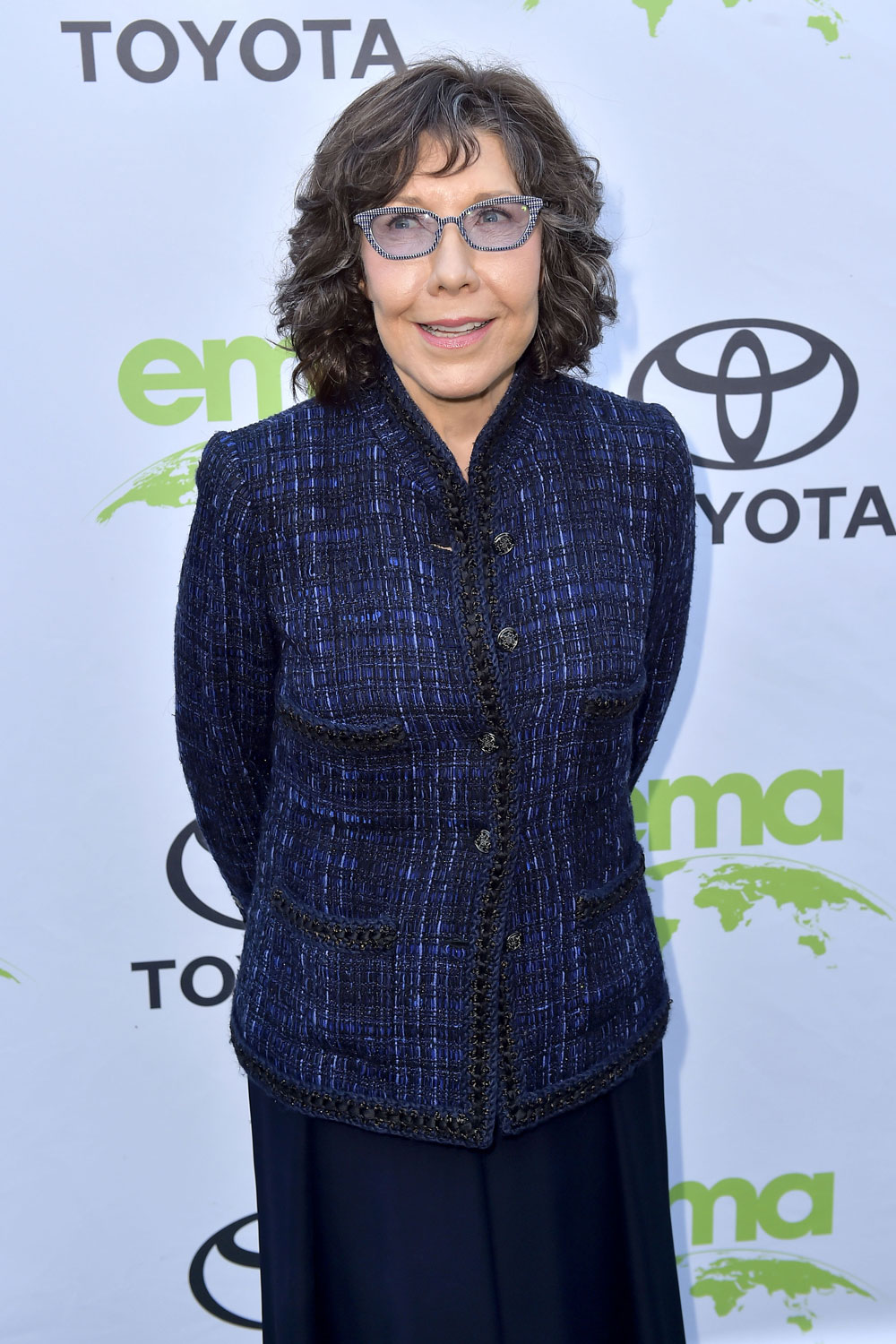 Lily Tomlin is so funny and sharp, I love to see her interviews, especially when she's with Jane Fonda as they have an amazing rapport that comes from decades of friendship. Jane was on Ellen alone this time and she told a lot of funny stories, particularly about meeting Andy Warhol and not even remembering it. You can see those photos here! Also she said she joked with Jane Fonda about whether or not they'll live to see the 9 to 5 remake. She's laughing about it but she's half serious.
Have you ever met Andy Warhol?
Ryan Galella, the paparazzi guy, has a book out. I have a picture of myself dancing [with Andy] I have no recollection. I don't even remember going to Studio 54. I wasn't such a hip person.

On if she works out with Jane Fonda
She does kind of lord it over you. She's incredibly fit. For someone who is 20 years old she'd be well fit. I have worked out with her and I've faked it very well.

Do you work out though?
Occasionally. I do planks [for] a couple hours. [laughs].

On if the 9 to 5 remake is still happening
They're writing it at the moment. Jane and I were chatting recently and we hope that we live to see it. We're very advanced in years. I said to her the other day I wonder which of us would go first.
[From The Ellen Show]
When I first read this headline on Daily Mail I was thinking Lily was alluding to a time before she was sober, kind of like the stories at AA. That would be a good one. "I met Andy Warhol at Studio 54 but I only know from photos because I don't even remember going there." Lily told a story in an interview in 2015 about drinking in the morning though. I'm not saying she has a problem! In context it wasn't bad and she was telling it as a warning, like she only did it because her guests were alcoholics and there's no way she could have kept it up. She probably doesn't remember meeting Andy Warhol because her life was awesome and she met a lot of famous people. That's what it sounded like on the show. That happens to me all the time! Not because my life is so fun-filled, but because I don't always remember stuff.
Lily said that Jane is probably going to throw her an 80th birthday party, her birthday is in September, and that she plans to follow Jane's lead and make it a fundraiser. Her cause will be the LGBT center in LA! She also told this crazy story about inhaling this weird oil solvent in microbiology class that they used for slides. She was basically huffing in class so of course Ellen brought that around to Lily being forgetful. Lily is hilarious I really hope this 9 to 5 remake happens soon and that everyone is around for all of it. Not to be morbid but she brought it up!
Here's Lily's interview!

Lily at the opening of the LA LGBT center's Anita May Rosenstein Campus.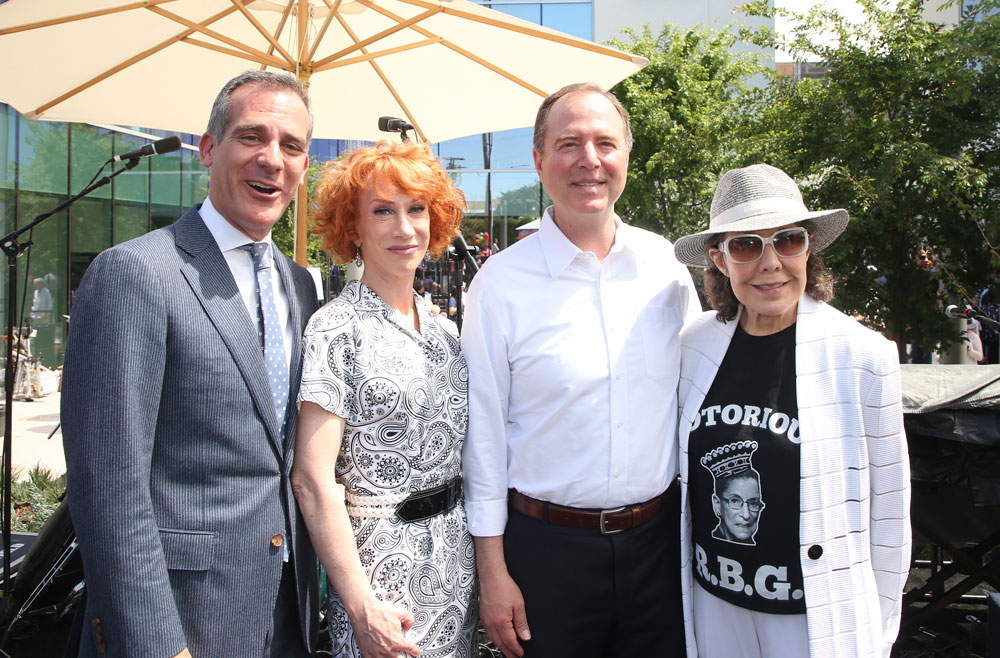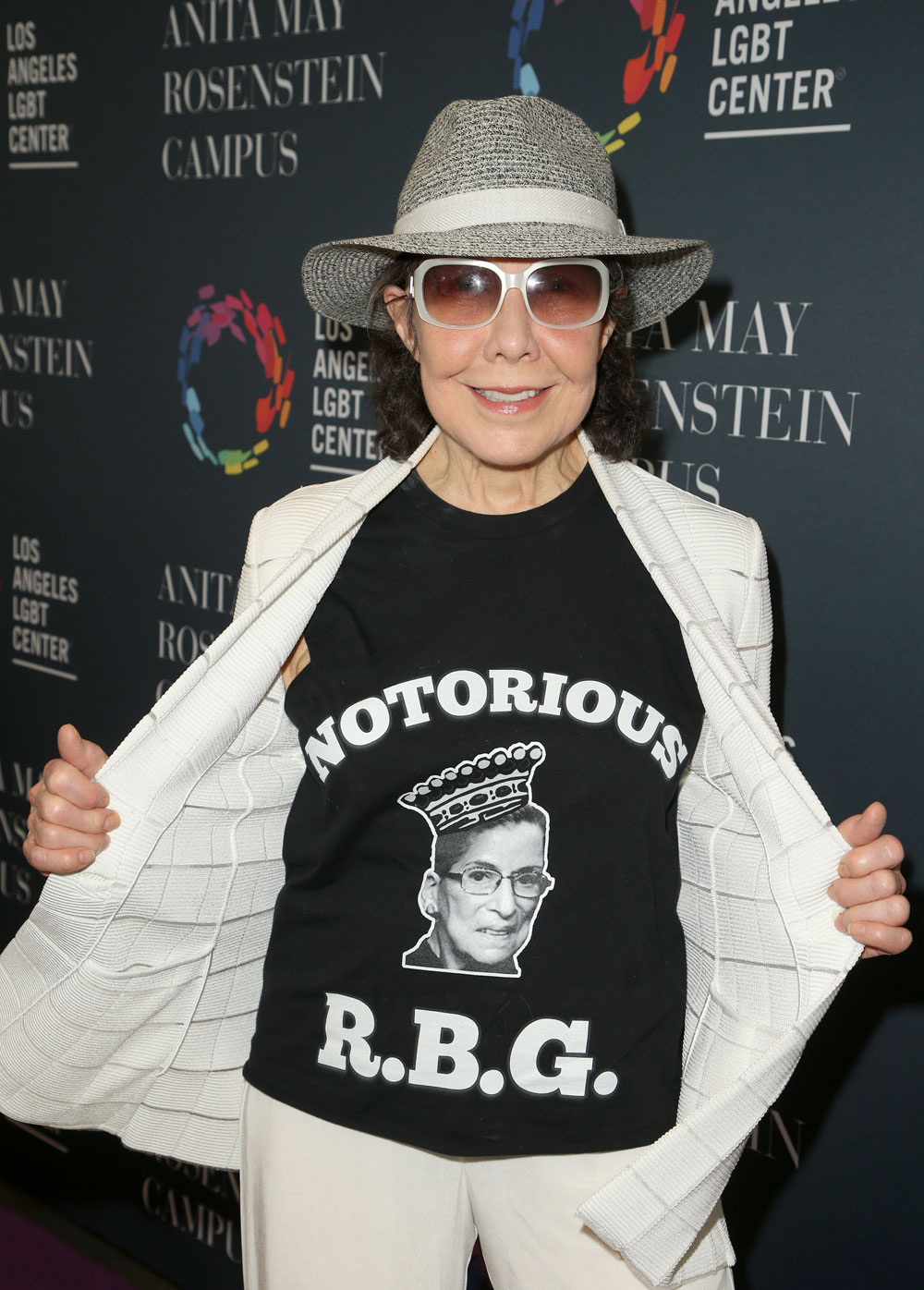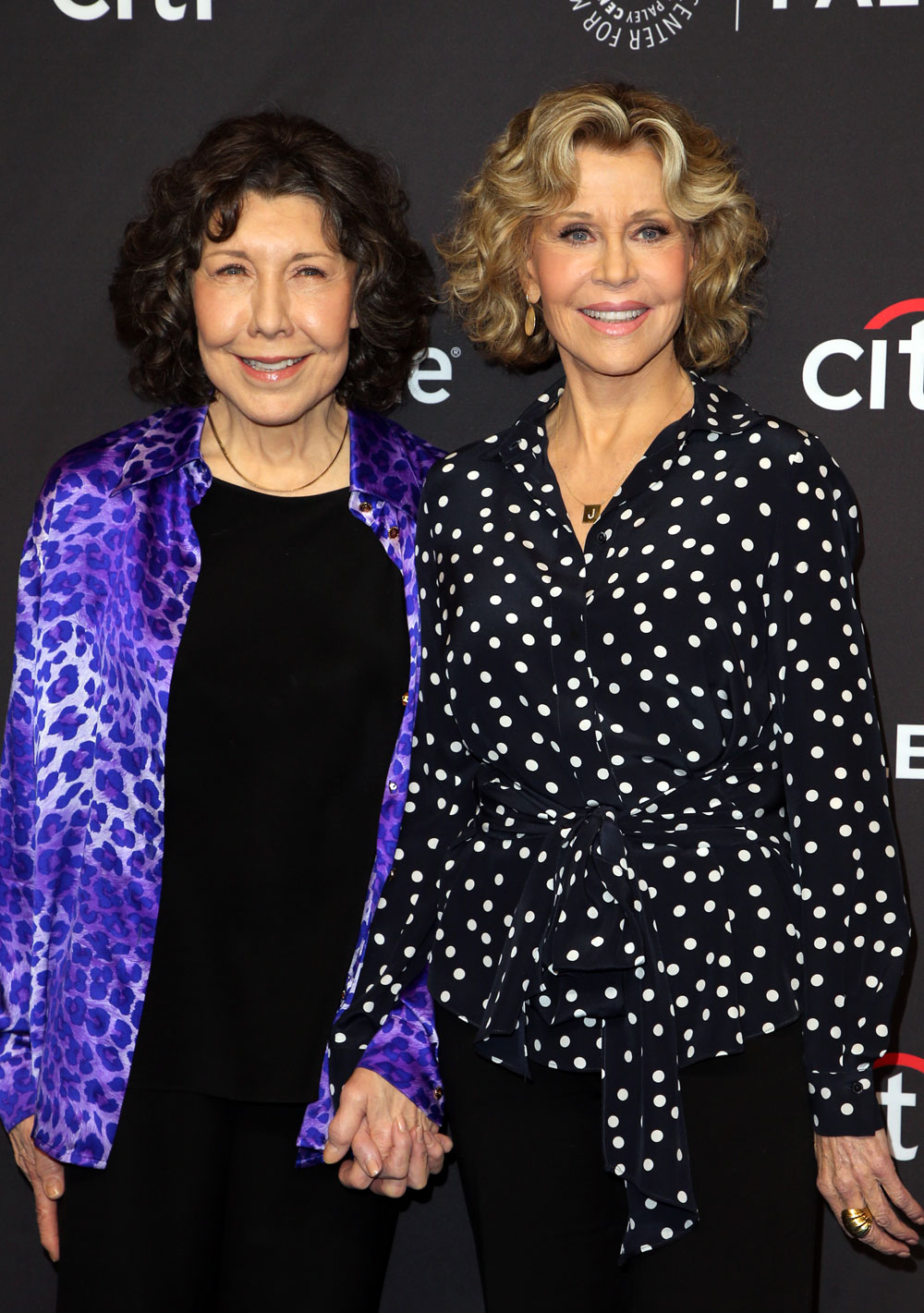 photos credit: WENN