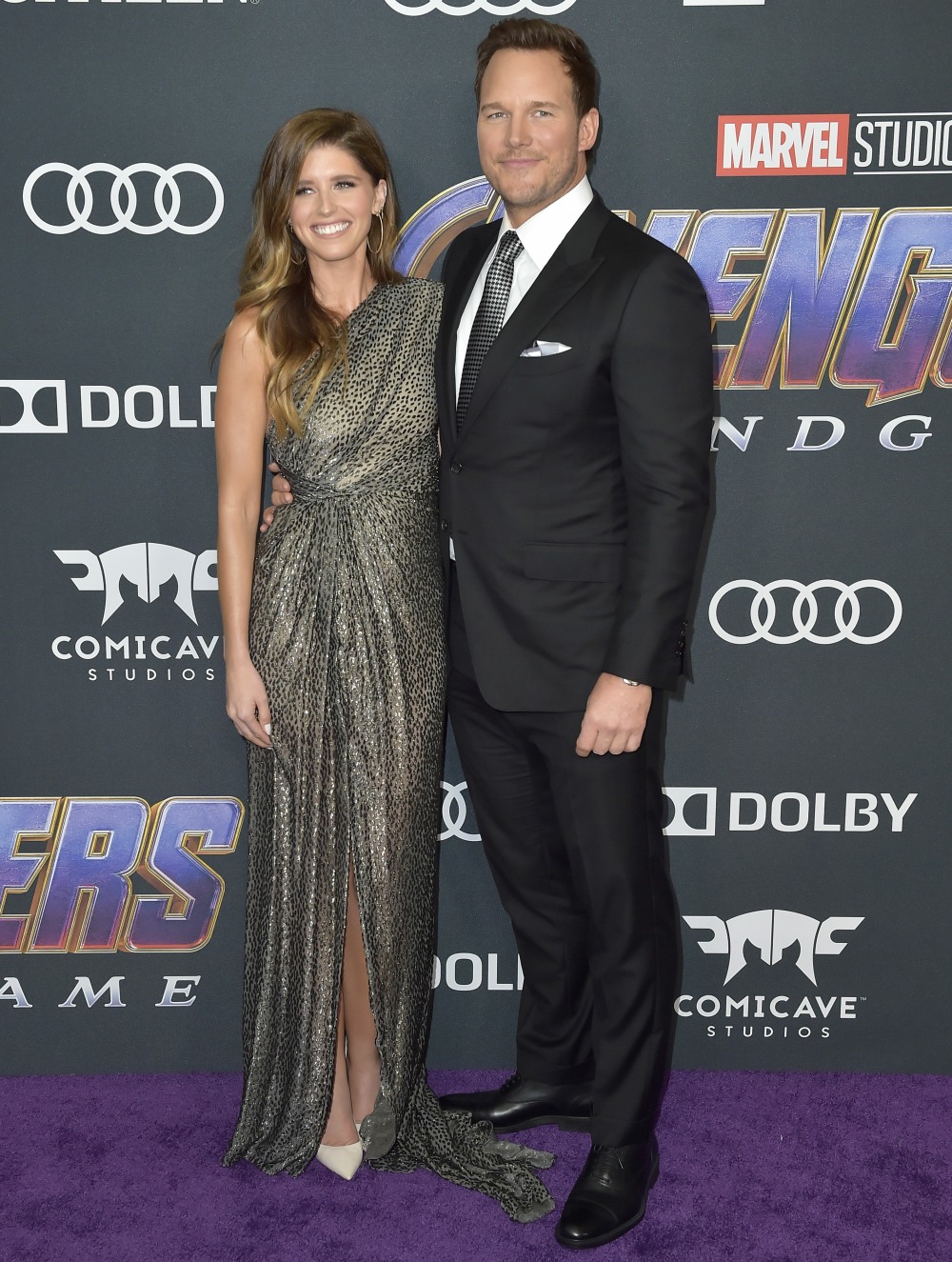 It was mentioned in a low-key way at the time, but Chris Pratt and Katherine Schwarzenegger walked their first red carpet together at the LA premiere of Avengers: Endgame last week. They've been together a year, and that was their first red carpet. I sort of like that – they waited until they were engaged, but when they did the carpet together, it wasn't some huge production. They both looked nice, and you can tell that they make each other very happy – he seems especially proud of his pretty, young fiancee. Katherine has apparently been planning their wedding – which will probably be this summer – without much input from Chris. And then this weekend, Maria Shriver hosted Katherine's bridal shower, and it sounds like the social event of the season. Like, Shriver really spent serious money on the shower and it pains me that we don't have any photos from it! We do have lots of information about it though:
Who attended the shower: The bride-to-be gathered at mom Maria Shriver's home where her closest friends and family to toasted her nuptials. Groom-to-be Pratt also made an appearance at the shower, which was decorated with lots of white flowers and candles. Live music also played in the background. Later in the day, Katherine's father Arnold Schwarzenegger stopped by after attending his son Joseph Baena's college graduation. A source described the shower as "beautiful and elegant" and it featured a pretty star-studded guest list with Oprah Winfrey among the 100 attendees.

Katherine wore white: The source told E! News that the bride-to-be "looked stunning in a white skirt and fitted tank top with beaded fringe. Her hair was clipped back on one side."

The vibe: Guests arrived at Shriver's home around noon for a "backyard luncheon" that was described as "very traditional and exactly what you would imagine for a classic bride." There was live music from a guitar player as well as lots of champagne. "There were photos of Katherine and Chris in picture frames at the entrance and large cherry blossom arrangements," the insider shared. Their lunch was "served in the backyard by the pool buffet style." According to our source, the aesthetic was "white and light green with lots of greenery and some pastel colored wildflowers. All the tables and chairs were wooden for a rustic chic vibe."

The food: The dessert selection was just as tasty. The source told E! News there was "a table set up with several different miniature cakes, scones, pastries and Fonuts," which are gluten-free baked donuts.

The speeches: "Some of Katherine's friends spoke, her sister said something and then Maria gave a very long tribute to Katherine with the theme that she was born to love and to be loved," the insider said. Pratt arrived around 2 p.m. once the shower had been going on for a while. "Maria introduced him over the microphone as Katherine's husband to be and future fiancé. Everyone cheered and whistled," the source said. Shriver took a moment to praise her future son-in-law and "told everyone that the way he treats Katherine takes her breath away." Pratt said a few words in front of the crowd and, unsurprisingly, "had everyone laughing…He told Katherine he loves the way she laughs and he loves the way she cries," the source said.

The shower was a big hit: "Everyone commented that it was the most beautiful shower they had ever been to. Even Chris said it was incredible and only something you would see in the movies," the insider continued. "No expense was spared" for the beautiful gathering.
I don't know, it sounds nice and somewhat old-school for a bride-to-be who comes from money, who is marrying someone pretty rich too. I also think that the wedding will probably be sooner rather than later – my guess is June? Sources also said that "Chris and Katherine's wedding will be a very intimate affair with just their closest loved ones. They don't want it to be a circus. The focus will be their commitment to each other, and God will play a very large role on their big day." Yes, everything about them is churchy and faith-based. And People Magazine said that Katherine's younger sister Christina is planning a bachelorette weekend for her. Probably soon, right?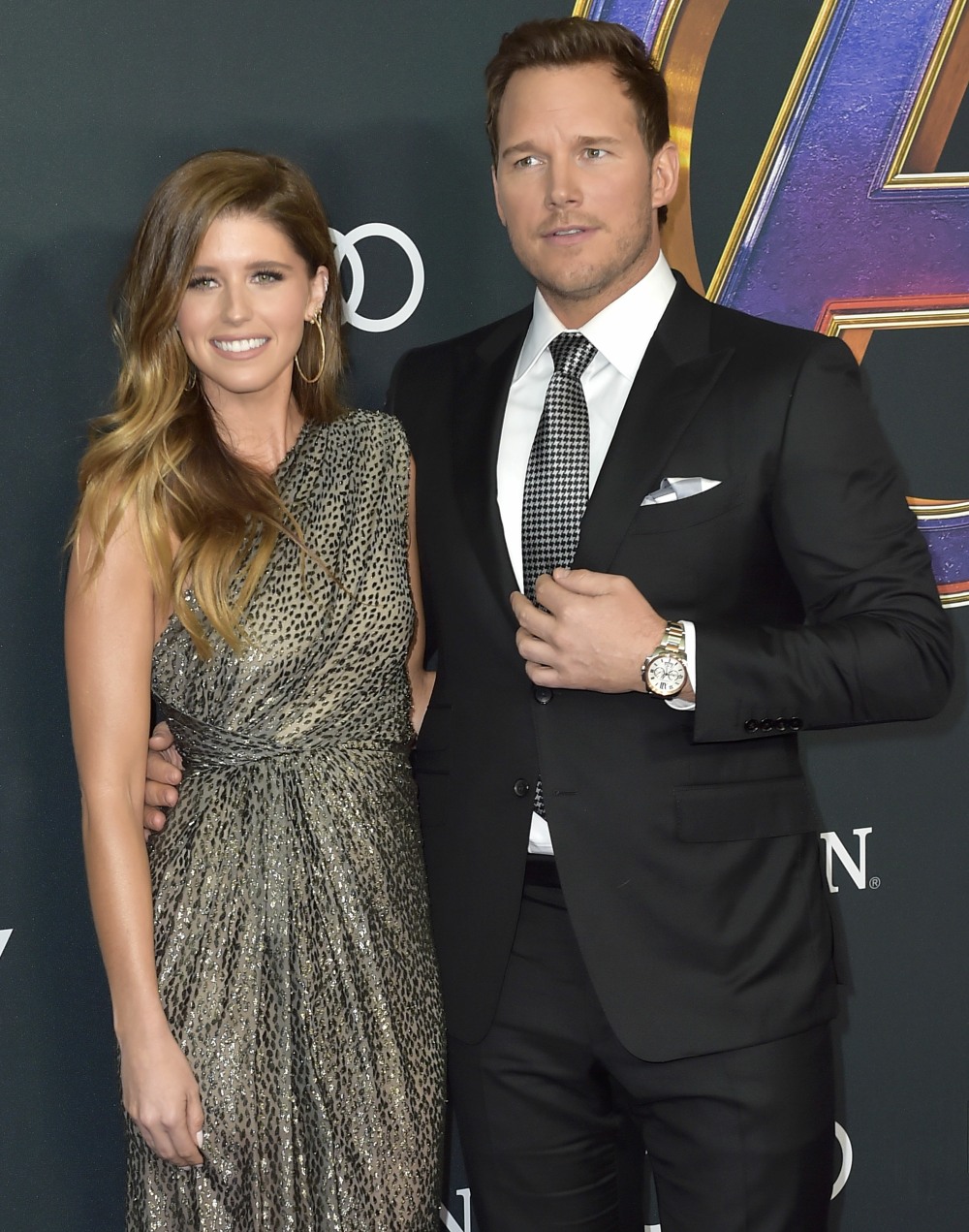 Photos courtesy of WENN.