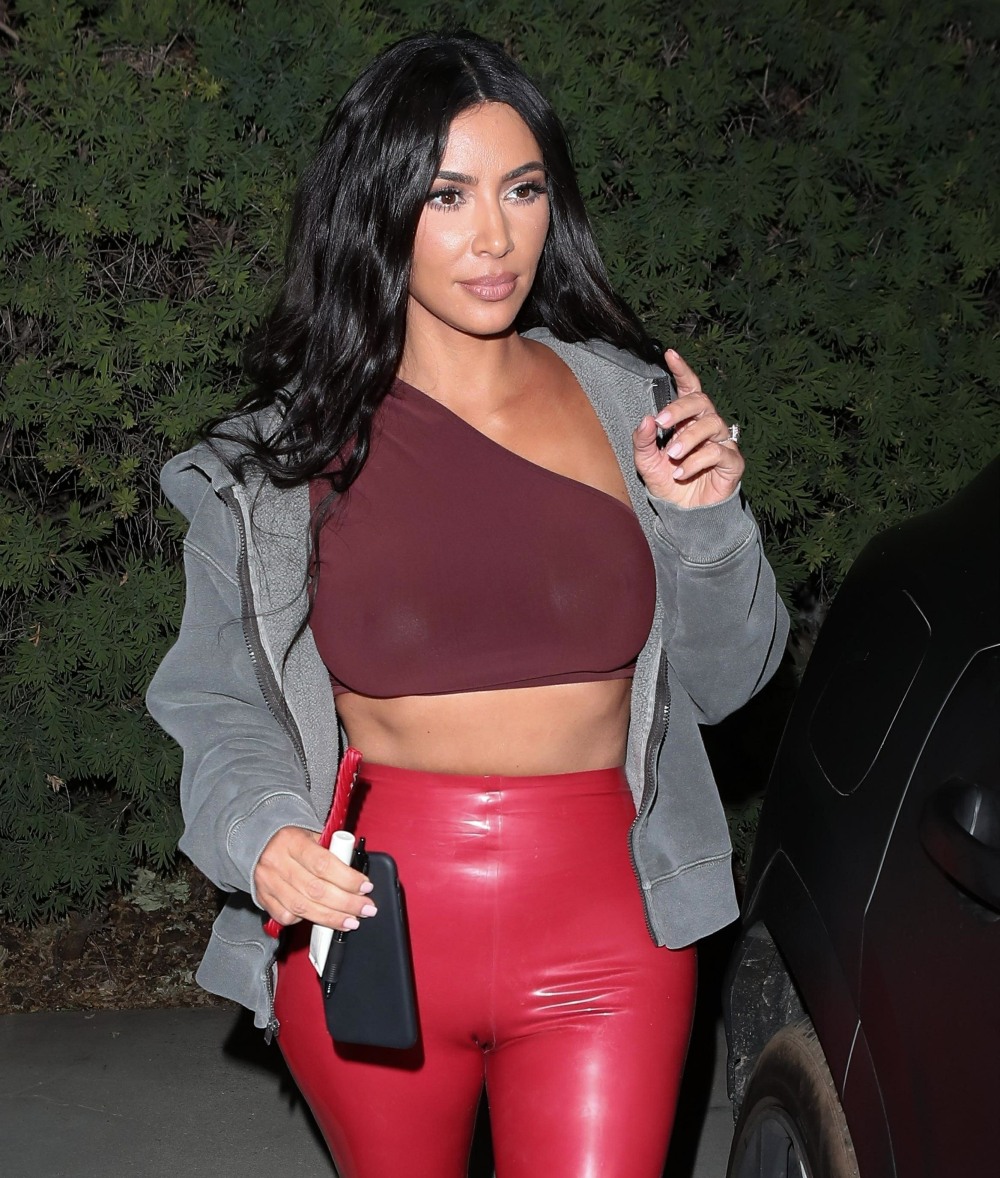 People forget this, but Kim Kardashian and Kanye West are expecting their fourth child very soon. They're expecting their fourth via gestational carrier, but a different carrier than the woman they used for Chicago's gestation and delivery. All Kardashian-West kids were made from Kim's eggs and Kanye's sperm though, the kids are all genetically Kardashian-Wests. Anyway, I actually thought Baby #4 would be here by now, but maybe the carrier is due later than the Duchess of Sussex. Kim just had her baby shower over the weekend, and there seemed to be a hint about the name:
Even on baby no. 4, Kim Kardashian's still finding ways to make baby showers unique — and SUPER zen — by loading up her GFs on CBD everything, baby!!! Kim admitted during Saturday's event … she was "freaking out" because she and Kanye West are expecting their newest baby's arrival — by surrogate — within a couple weeks. So, since she needed to chill out, Kim thought, "What better way to celebrate than to have a little CBD?"

As they say … the crowd went wild. Guests — including Paris Hilton — got to concoct their own CBD-infused body oils and bath salts … before chilling out with a sound bath. Kim also gave all her peeps in attendance, blue Yeezy slides that even Paris rocked … and there were blue accent decorations — all celebrating baby #4, who, as we reported, is a boy.

She also might have dropped a BIG hint on the kid's name when she zoomed in on a name on the wall, Robert Harut (Armenian) means he has risen. Robert would also be a homage to her late dad.
We heard several weeks ago that Kim is considering Armenian names. I think Robert is probably in the mix too, even though Robert doesn't fit with Saint, Chicago and North. Harut would fit though. Also: none of her children have middle names, so… yeah, I doubt #4 will have one.
Meanwhile, did you know that Kim goes vegan when she's at home?
Kim Kardashian West is eating vegan 'when she's at home.' The 38-year-old reality star took to Instagram over the weekend to share a glimpse of her 'plant-based' diet, which included a fruity smoothie bowl and a plate of sweet potato and avocado. Posting the snaps on her Instagram Story, Kim simply wrote: 'I am eating all plant-based when I am home.'
I was going to make fun of her for only dieting when she's at home, but honestly… I don't even have the willpower for that, so more power to her. So many people insist that a vegan or vegetarian lifestyle is the way to go, and she probably does eat the majority of her meals at home anyway, so "mostly vegan" probably works out well for her. She's legitimately lost a lot of weight over the past year and a half. So much so that I kind of think she would look better if she gained a little bit back.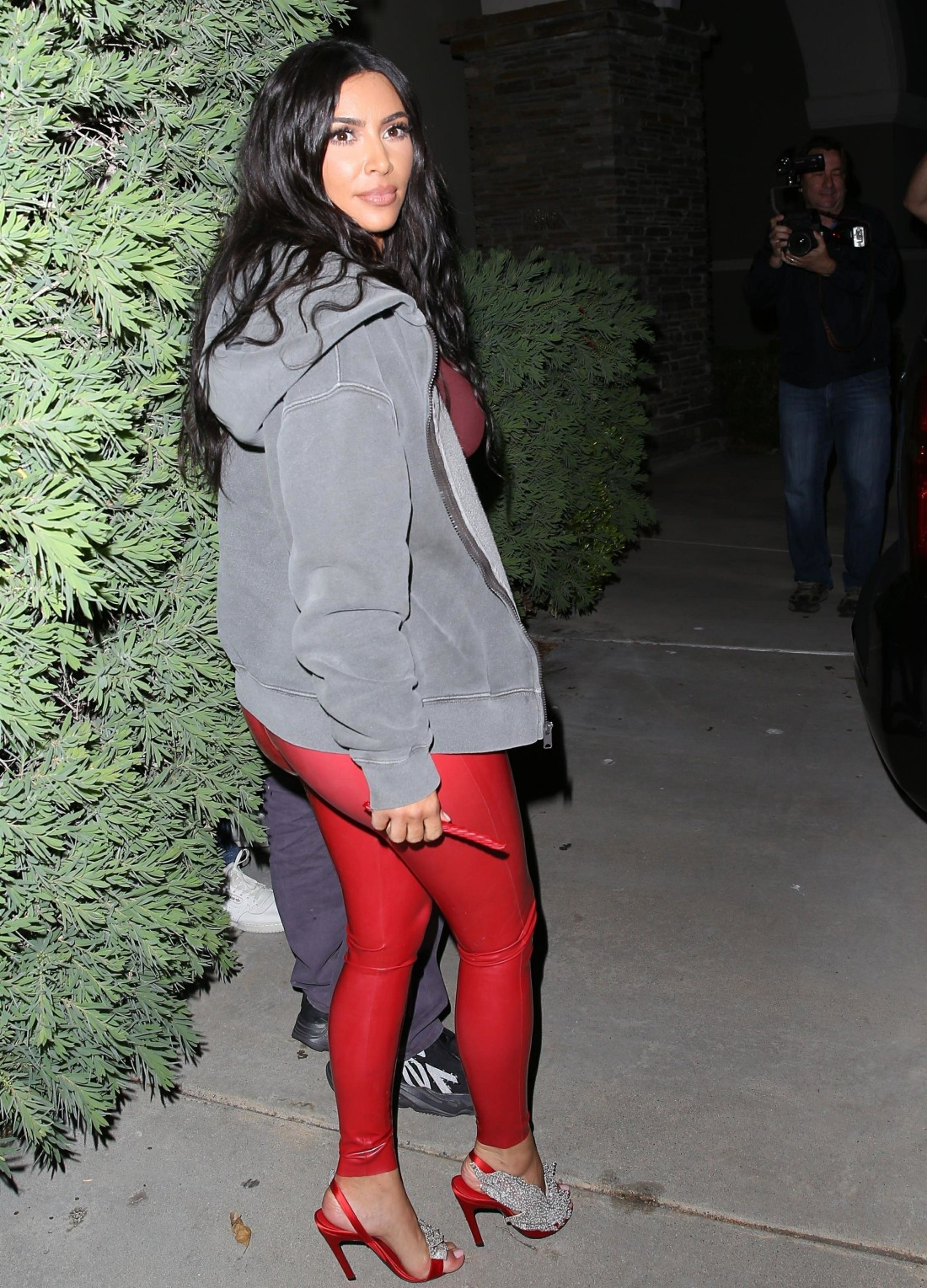 Photos courtesy of Backgrid.