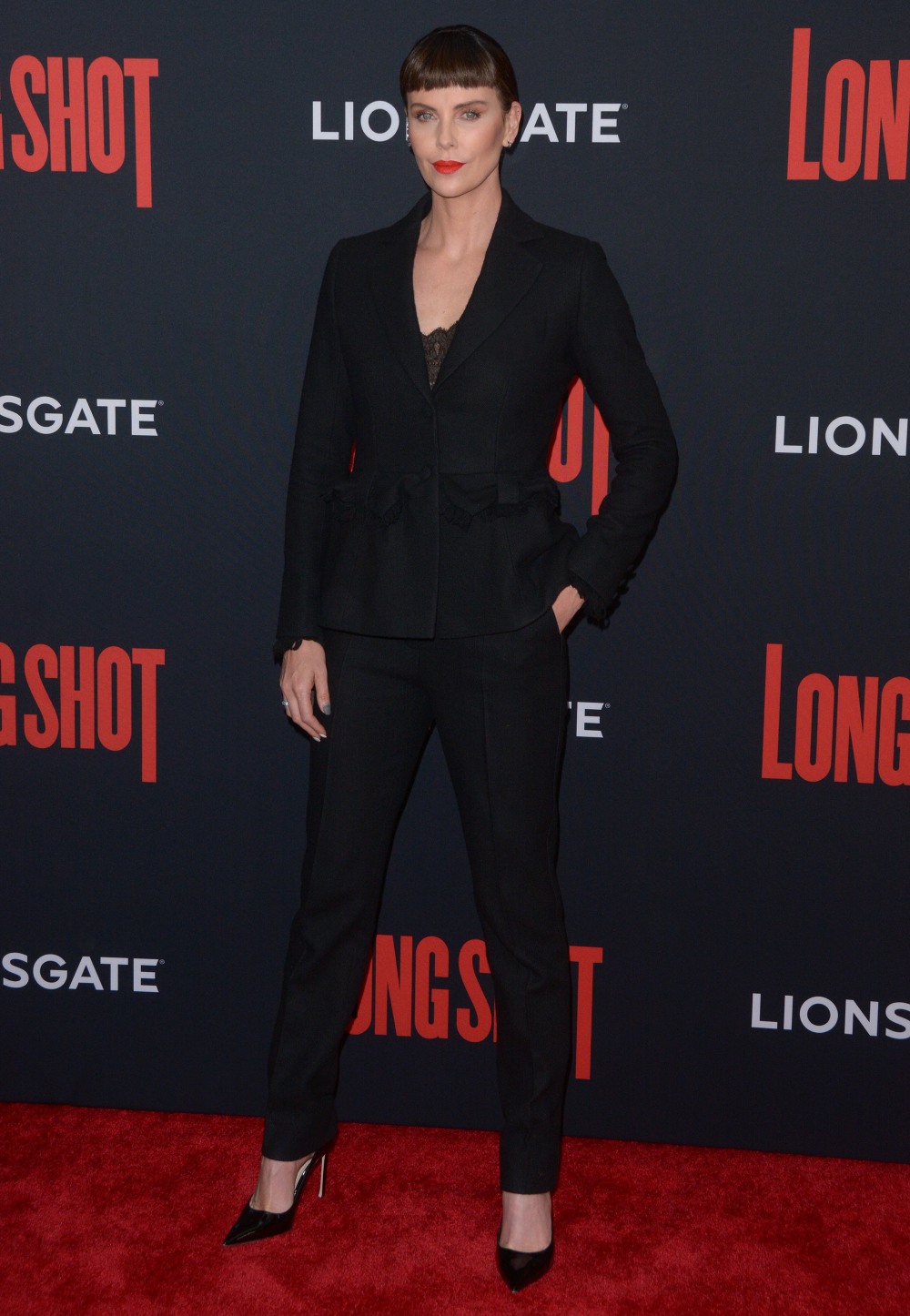 Just this week, I was watching a commercial for Long Shot, and I thought to myself "Charlize Theron's hair looks great in this movie." It really does – it's like the film's hair peeps were trying to give her Christine Baranski's bob and it just WORKED. Unfortunately for all of us – especially me – Charlize's hair has been a tragedy throughout the promotional tour for Long Shot. She's been brunette for several months now – I guess it's for a film? – and in previous appearances, Charlize has been doing a severe center-part which looked… okay. It wasn't my favorite, honestly, but she pulled it off. But is she pulling off this mess?!?!
Last night was the New York premiere of Long Shot, and Charlize debuted some itty-bitty bangs. This, ladies and gentlemen, is old-school bangs trauma. Don't even speak to me about "trends" or "Louise Brooks" or "she do what she want." This is awful. She looks a decade older AND like she's auditioning to play another Disney villainess. The suit is Dior, btw.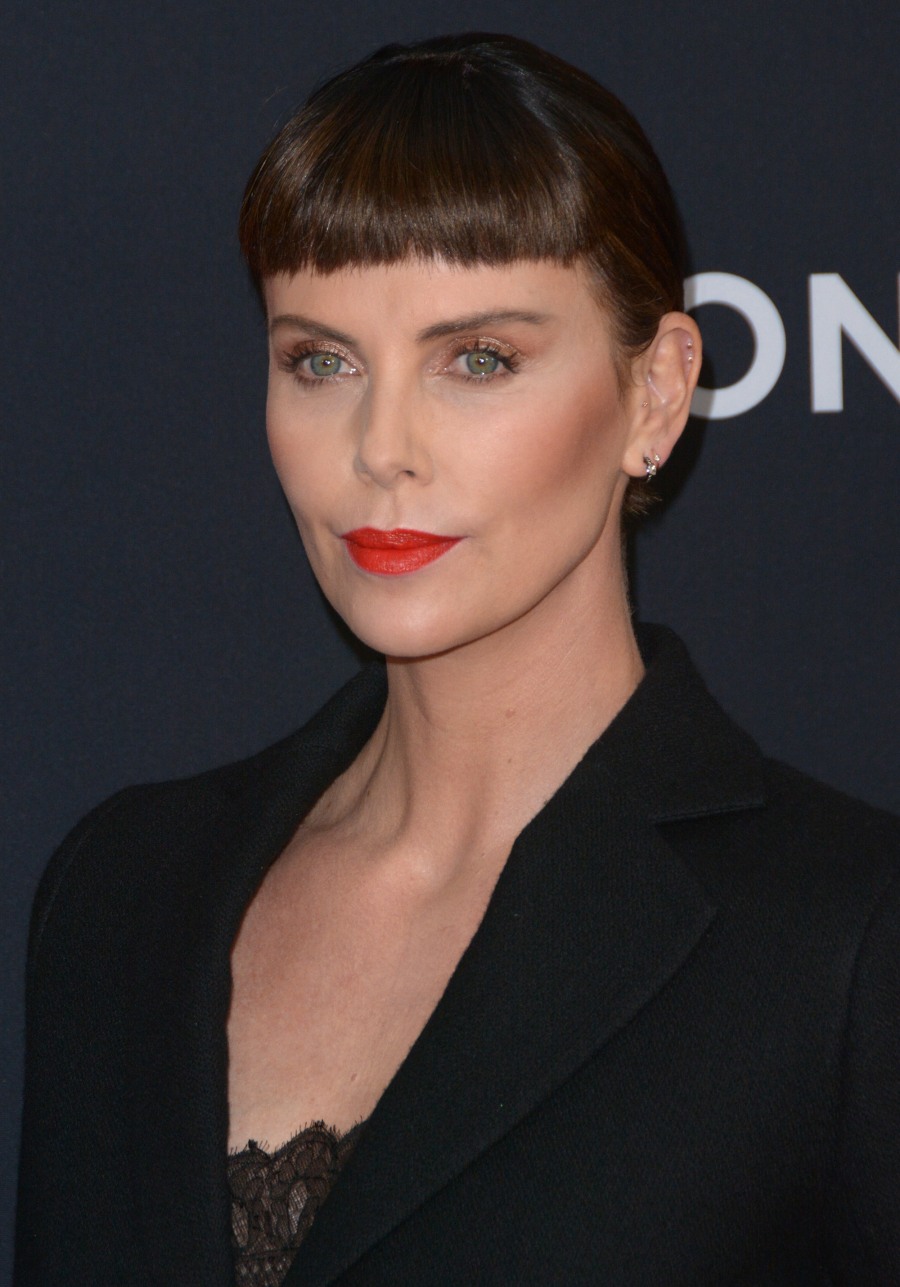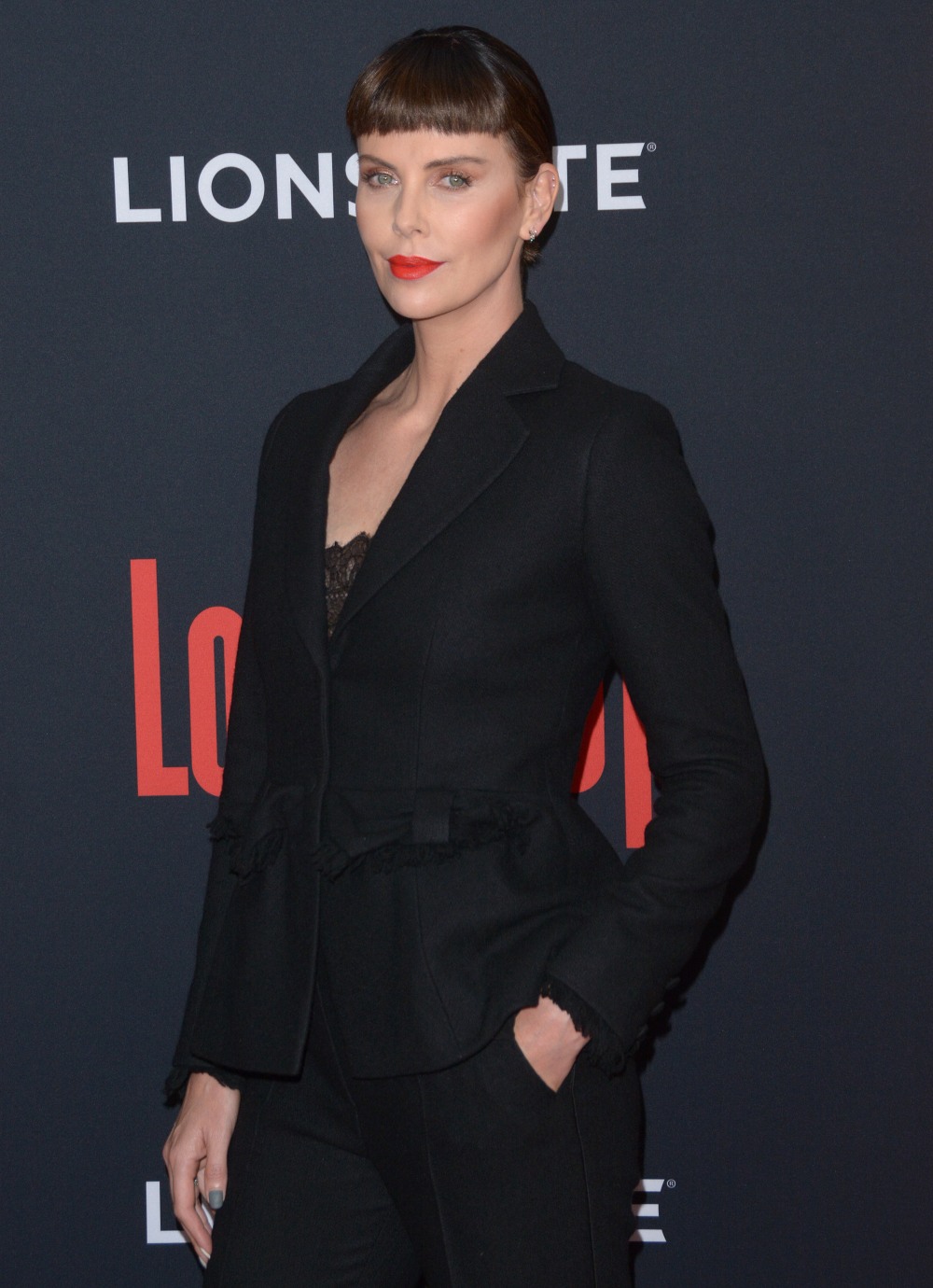 Seth Rogen has been putting in some effort for this promotional tour and he looks really nice.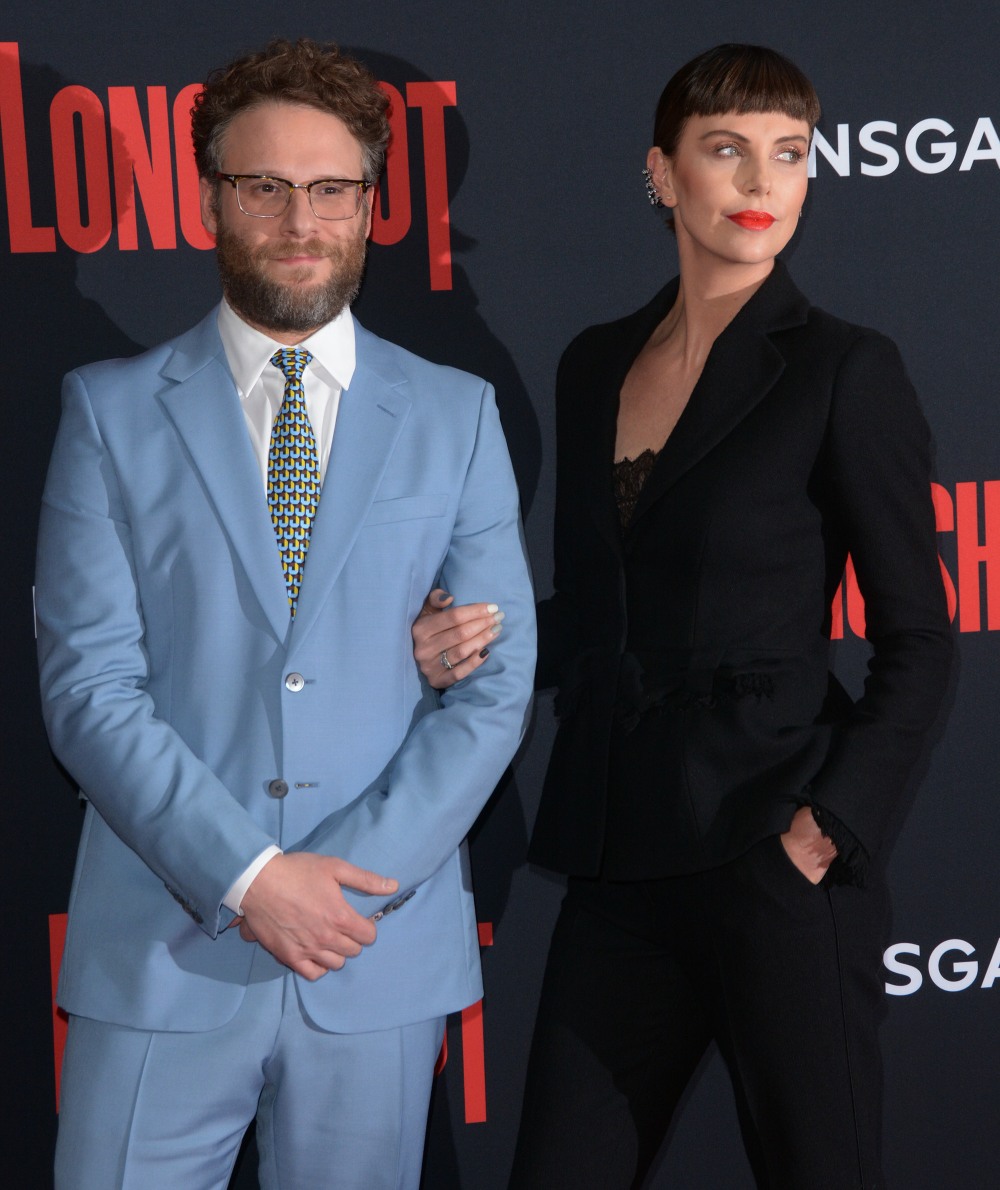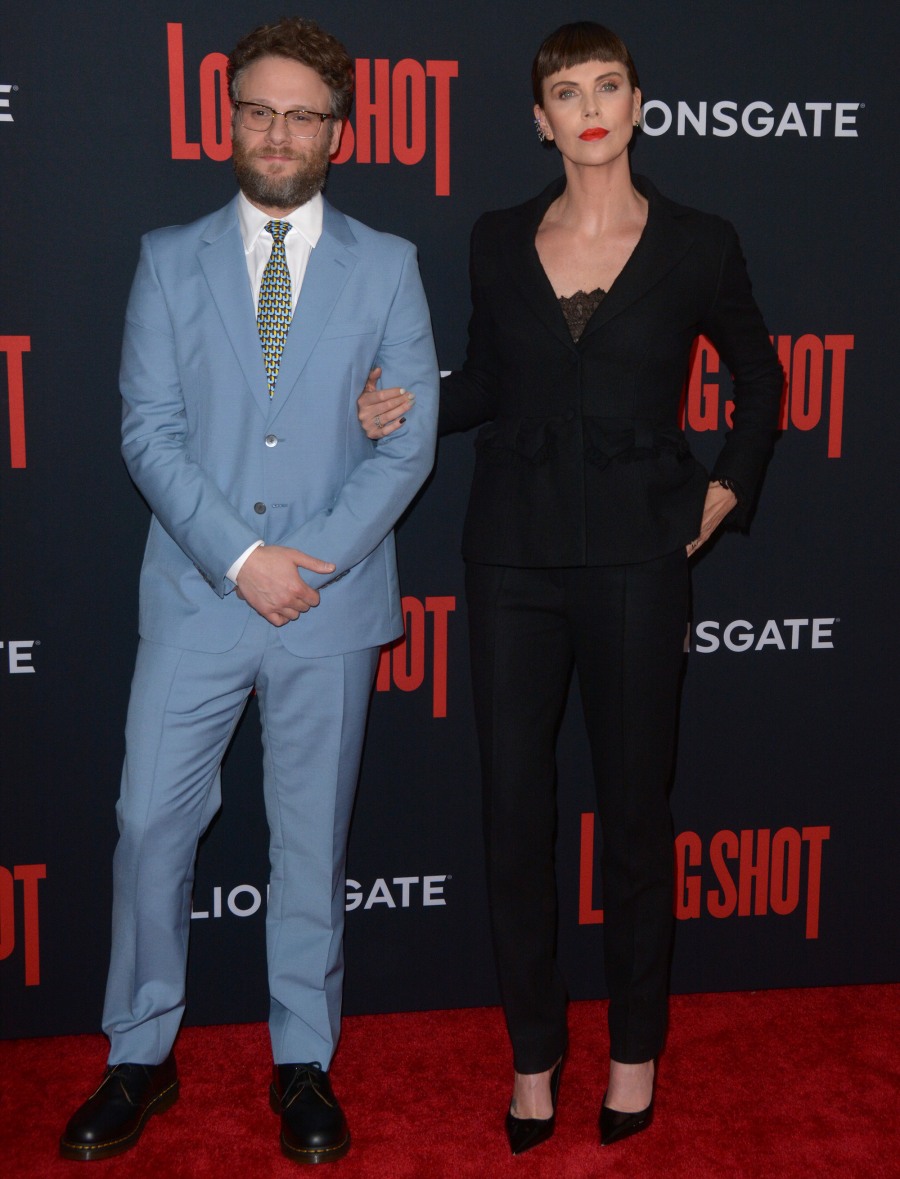 Remember all those stories, years ago, about Charlize and Alexander Skarsgard? He has a smallish role in Long Shot and he attended the premiere. I'm into it, even though I'm sure nothing is happening between them right now.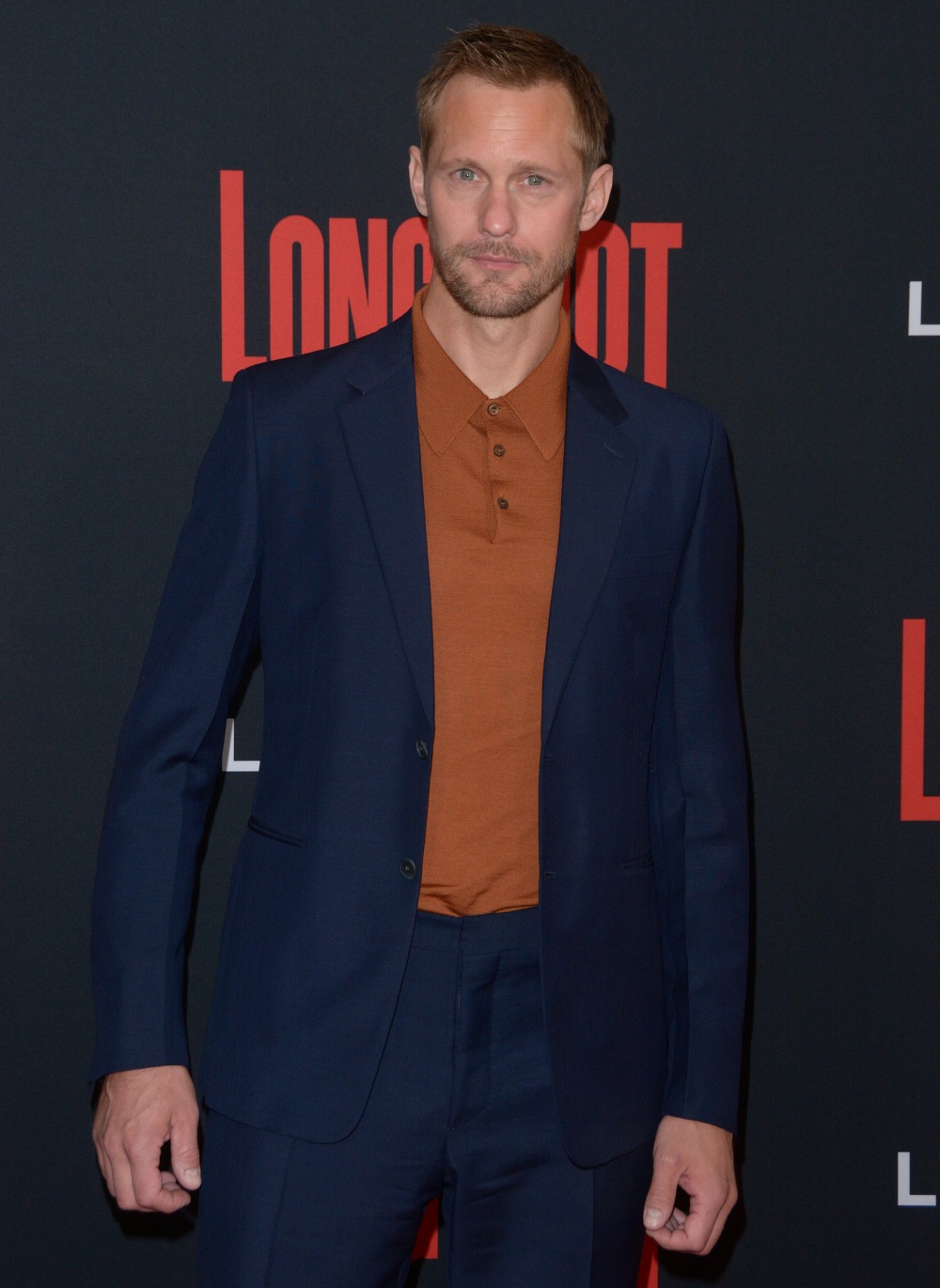 Photos courtesy of WENN.