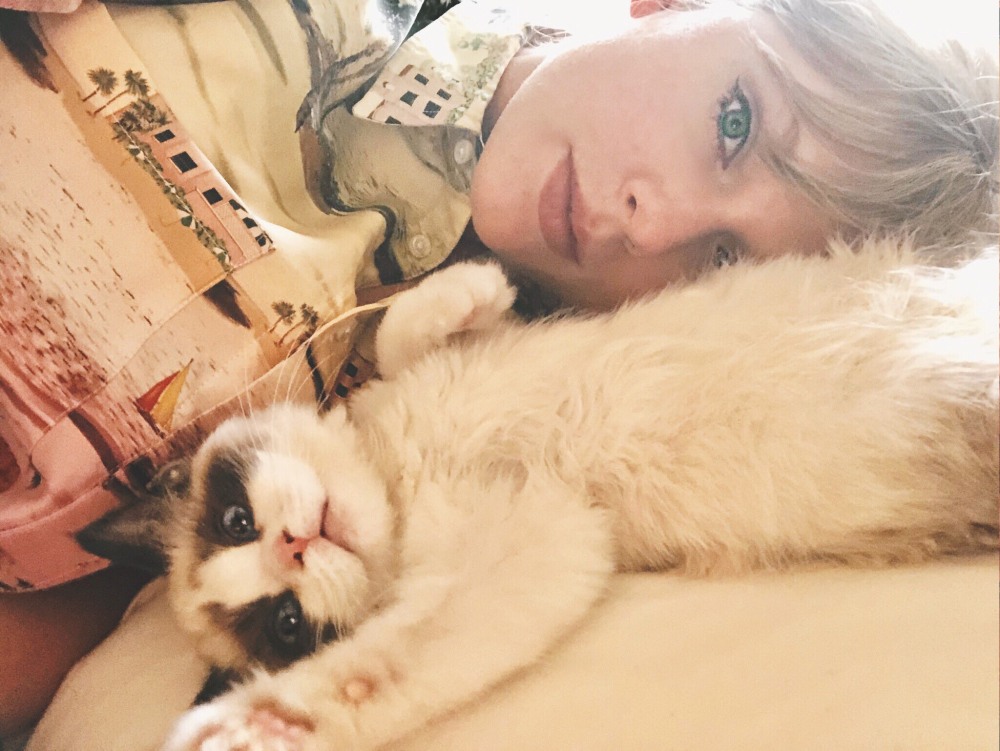 Prepare yourselves, Snake Fam. I am about to admit something devastating: today, I am one of you. I am part of the Snake Fam now (just for the day!!!). As we discussed, Taylor Swift adopted a new kitten, a Ragdoll boy she named Benjamin Button. I heard the rumor that she actually met Benji the first time as she was shooting her music video for "ME!" – Benji is the little kitten (stunt kitten) in the video. Now Taylor has released a "behind the scenes" video of the "ME!" shoot, and it's just about the first time she ever picked him up and held him, and you can totally see her instantly falling in love:
This is why I got a day pass to the Snake Fam. I am the same way, which is why I can only go to the Humane Society or a shelter if I'm ready to adopt. I will pick up a kitten – literally any kitten – and talk myself into adopting him or her. Some people are that way about babies – as in, someone who can pick up any baby and want to take the baby home. I've never been that way about babies. But kittens and puppies? Yes. It's a problem. It's why I can't just "visit" a shelter. I would have a house full of cats and dogs if I did that.
So, yeah, I like Taylor for this and I completely understand how she ended up with three cats. And I love that she was so obsessed immediately, and that Brendon Urie is not any kind of lifeline trying to talk her out of it. And her dad kissing the kitten!! OMG. SNAKE FAM WHAT IS HAPPENING. THIS IS THE CUTEST THING.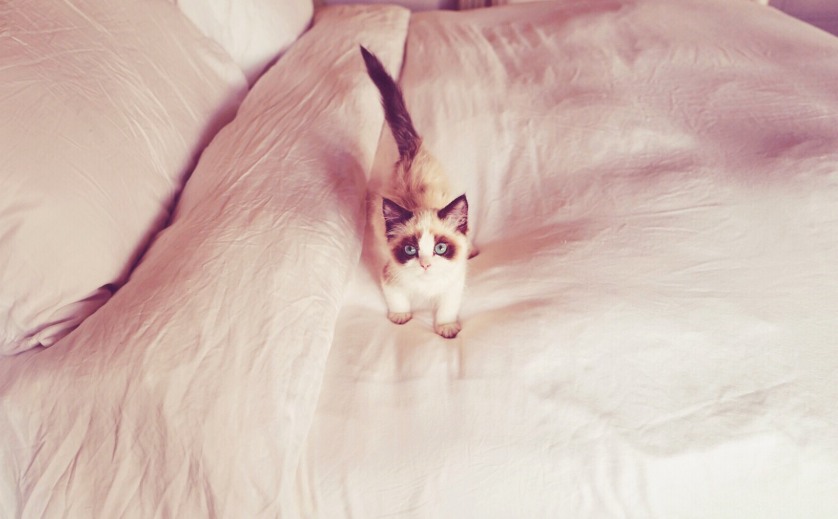 Photos courtesy of Taylor Swift's Twitter.