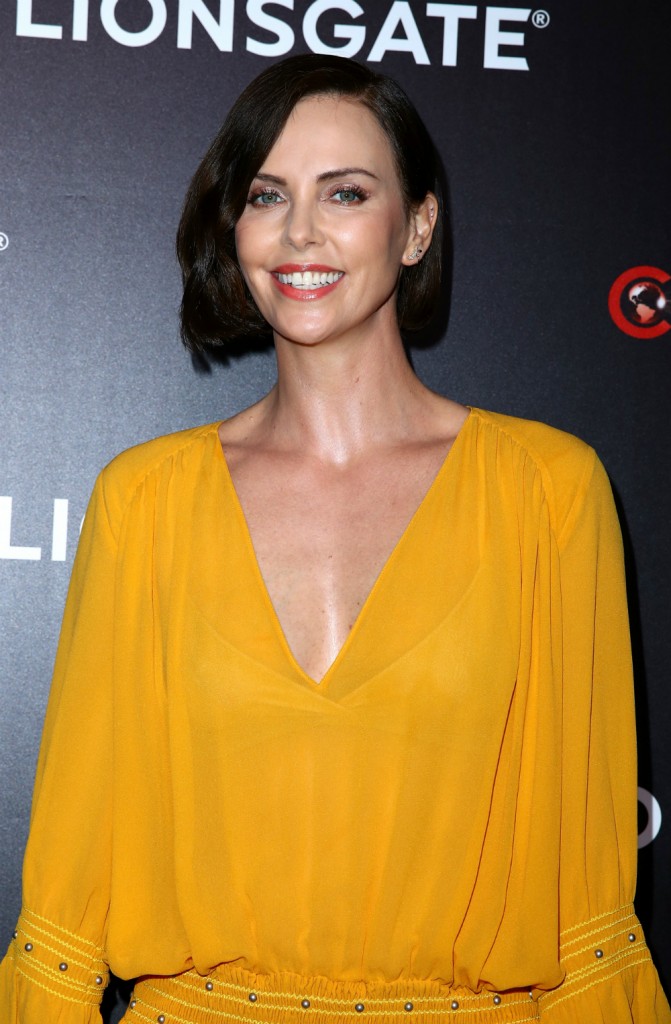 Charlize and her non-tiny-bangs hairstyle appeared on Late Night with Seth Meyers to promote Long Shot, which opens today. It's hard for a person like me to ever relate to a person like Charlize but I was able to do it a couple of time during this interview. Apparently, she and I both randomly injure ourselves. I broke a toe swimming and Charlize ended up in the ER after trying to put on kneepads. She also gets trolled by those who love her. In my case, it's my two older brothers. In Charlize's, though, she gets trolled by someone as cool as Rihanna. Rihanna and Charlize share the same publicist, which, I mean – dream job. She just drops those two names into a conversation and the phone rings off the hook. However, a good publicist doesn't stop there. So Amanda Silverman (the publicist) tries to add a personal touch with birthday salutations. Only her messages were a bit lopsided this year, something Rihanna decided to rub in Charlize's face:
We share something in common, we are both fans of Rihanna. You share something else with her, which is you guys have the same publicist

Yes. Which is tough. I get it , I mean. You want your publicist to like you. Like, you want to think that your publicist thinks you're worth putting out there in the world and that has to come from a very authentic place. It's hard when your other client is somebody like Rihanna. Like your coolness levels never (even out). But I sincerely thought that my publicist really loved me. So, for my birthday, she always sends me like a little text, and she was just like "happiest birthday." She didn't even write 'birthday', she just wrote 'bday'. And then a couple of months ago, I got something in the mail and it was a t-shirt and Rihanna had made a t-shirt of the birthday greeting that my publicist gave her, which was literally like, "to my FAVORITE, most favorite client ever!" or the best. And Rihanna wrote in the following email, "I'm making a t-shirt of this and sending it to Charlize." And I don't think my publicist, Amanda, ever thought that was going to happen.
But she did! Rihanna printed the messages out, put them on a t-shirt and shipped it to Charlize: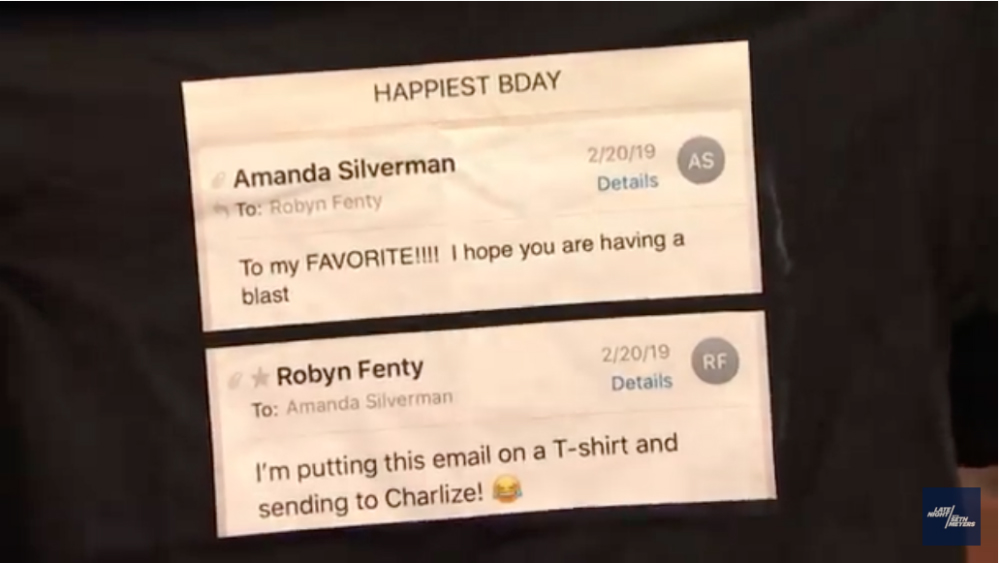 This is next level trolling and I could not be in more awe of Rihanna for it. Like, this doesn't reset the bar, if breaks the bar in half and uses the pieces as Nunchaku. Seth thinks it's a riot too. He cracks Charlize up by saying that he first thought it was really nice of Rihanna to do this, but then realized, "I guess she's got t-shirt money, right?"
The other way I could relate to Charlize during this interview is that neither of us can sing. Apparently, there was supposed to be a scene of her singing karaoke in this film but it was cut – because Charlize can't sing. She said she warned the filmmakers prior but once she did the scene, they decided it best to leave it on the cutting room floor. As Seth said, "You sang so bad, it couldn't be put in a comedy." It's nice to know even people like Charlize have an Achilles heel, isn't it?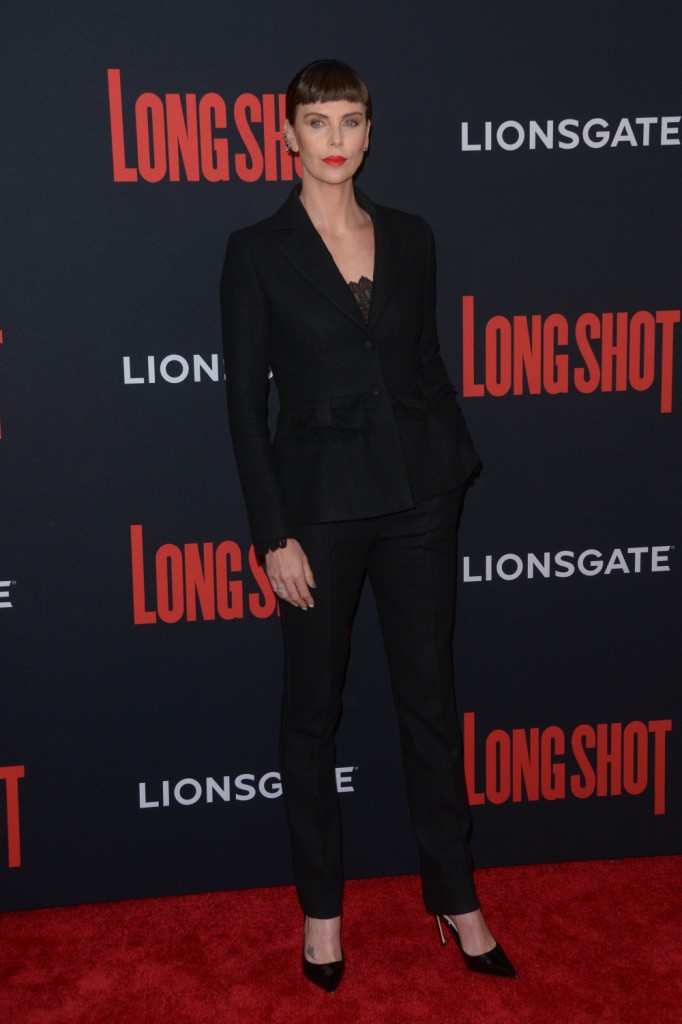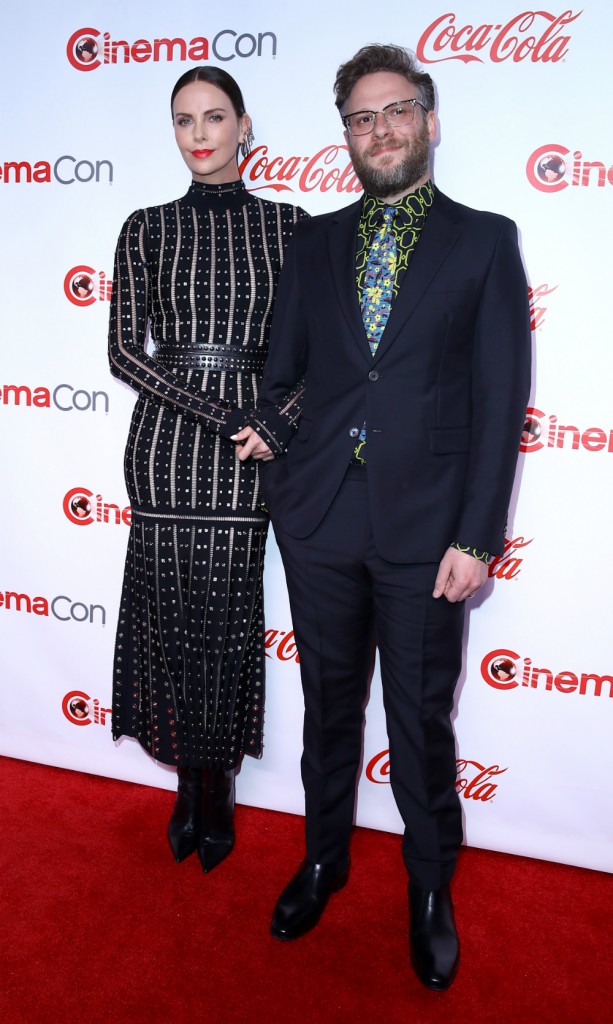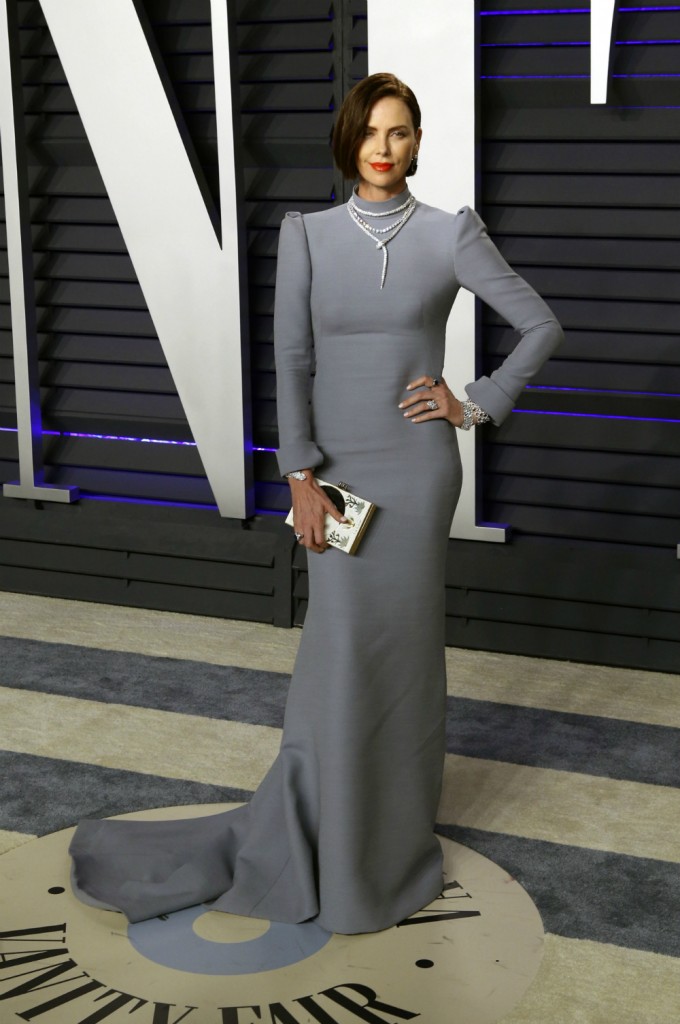 Photo credit: WENN Photos and YouTube