Embed from Getty Images
Hailee Steinfeld came to the Met Gala in Viktor & Rolf, and I've actually heard quite a bit about this collection as it has so many statement dresses like this. Tom and Lorenzo predicted ahead of time that someone would wear this designer, as these dresses are perfect for this year's camp theme. Check out her little camera clutch and her spot-on styling, complete with curly hair and a giant bow. She even has little fake freckles!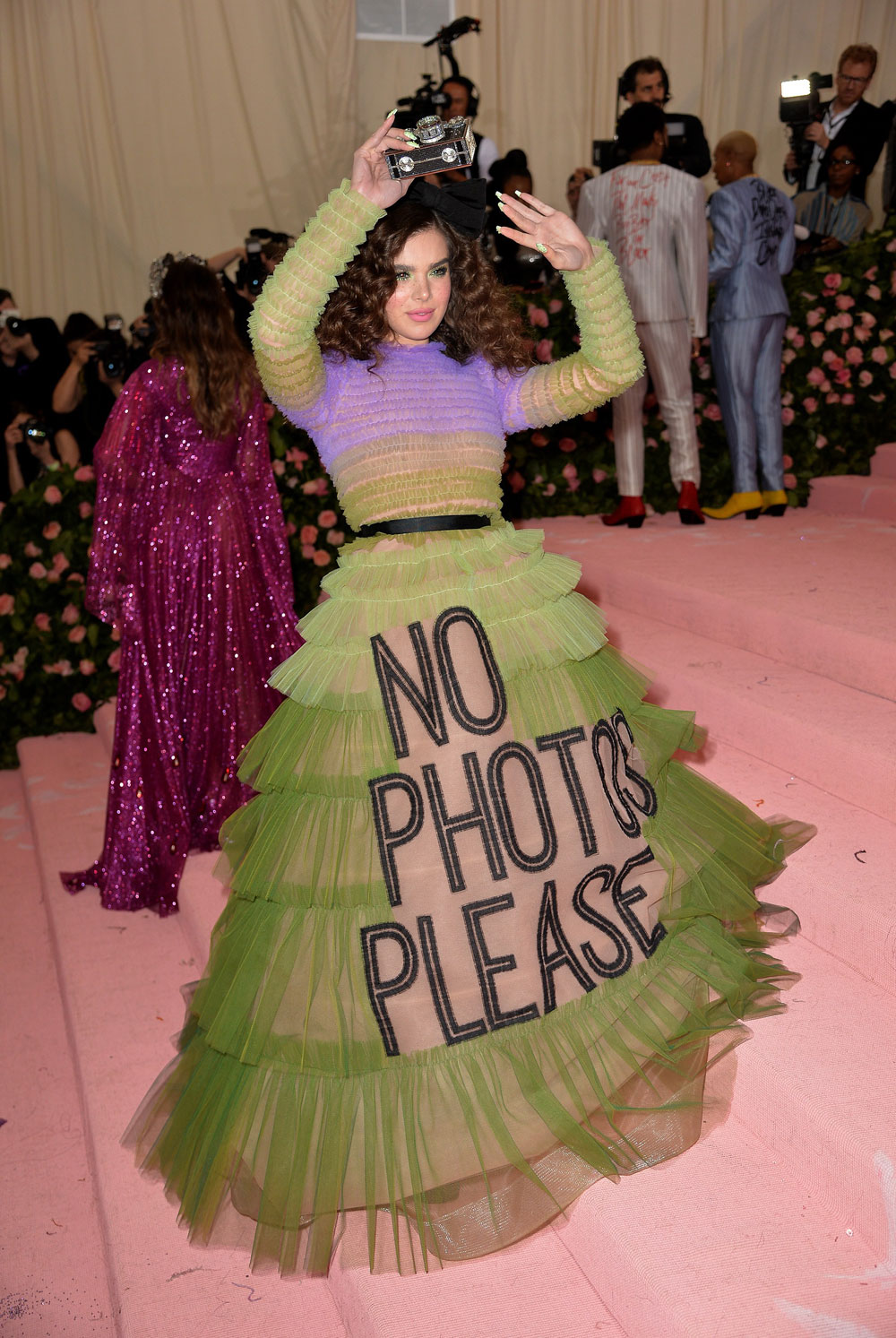 I'm including a couple of other celebrities who had phrases on their outfits. Kerry Washington came with designer Tory Burch. Her dress has a white tank paired with a skirt layers of beige ruffles with the phrase "negativity is noise" embroidered on it. She also wore that phrase in knuckle rings. Beige ruffles are a bizarre choice for any look, but Kerry wore a very similar dress by Schiaparelli., with layers of beige ruffles, to the Vanity Fair Oscar Party. She loves beige ruffles! (Kerry was in Ralph Lauren at last year's Met Gala.) This is different, but I can't see how it's camp.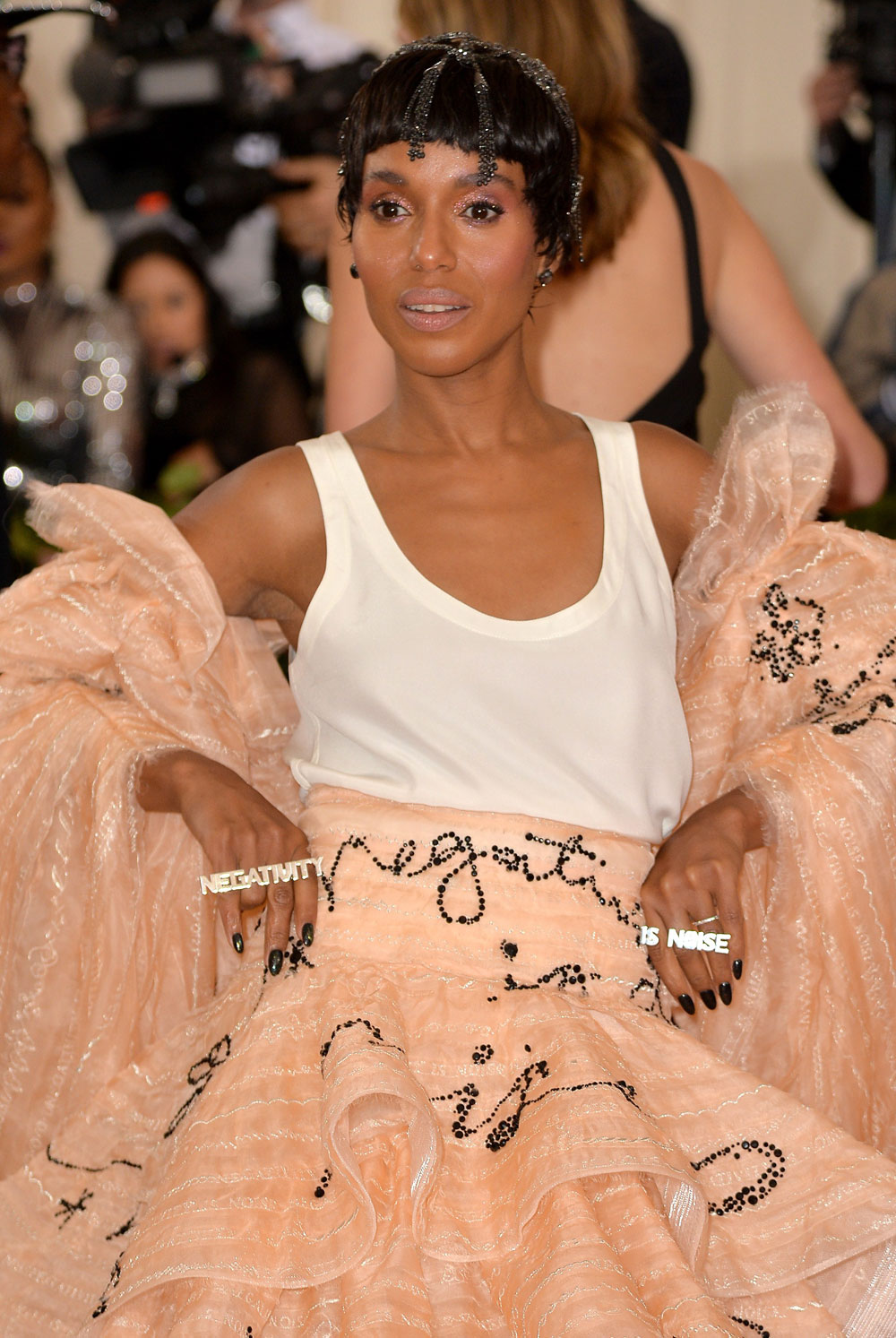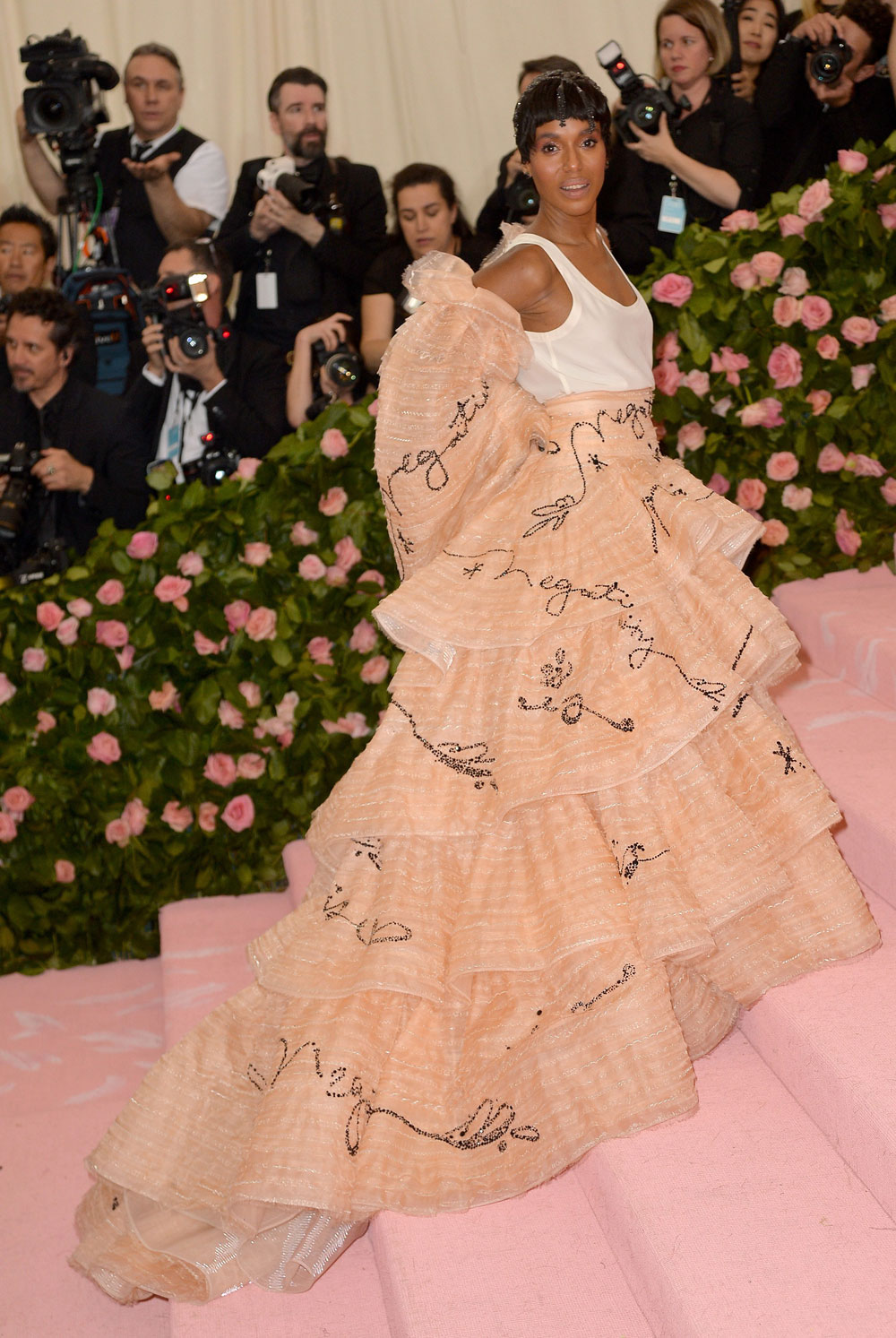 Lena Waithe was in an awesome 80s power pinstripe suit from Pyer Moss with the phrase "black drag queens invented camp" on the back. She was there with designer Kerby Jean-Raymond whose suit said "Fix Your Credit, Pool Money, Take Back The Block," which was in honor of Nipsey Hussle.
Those shoes!
Embed from Getty Images