I don't care for Miranda Lambert that much – I think she would greatly benefit from comprehensive therapy, and I think she's probably a terrible friend, a terrible girlfriend and a terrible wife. But I do like some things about Miranda, like the fact that she loves animals, and that she's an outspoken advocate for animal shelters and for adopting shelter pets. Miranda posted this Instagram, above, and you can see that she's using her young husband Brendan McLoughlin to help sell the cuteness of the puppies who are up for adoption. Smoke and Bandit are up for adoption and they are adorable. Miranda probably has seven to ten dogs already, in addition to cats, horses, ponies, etc. I guess she doesn't want to adopt two more puppies.
Anyway, this is just a reminder that we said Miranda and Brendan wouldn't last and… they're lasting. They've been married about five months. I wonder if she's feeling that itch yet. She might not have that itch because – just my opinion – Brendan is her perfect cheater match. I feel like this younger guy is ALL drama and mistresses and shenanigans. Which will keep Miranda interested for a time. Will they last through the summer? Your guess is as good as mine.
Here are some photos of Miranda and Brendan out in New York last week. He just looks like a total frat-bro to me.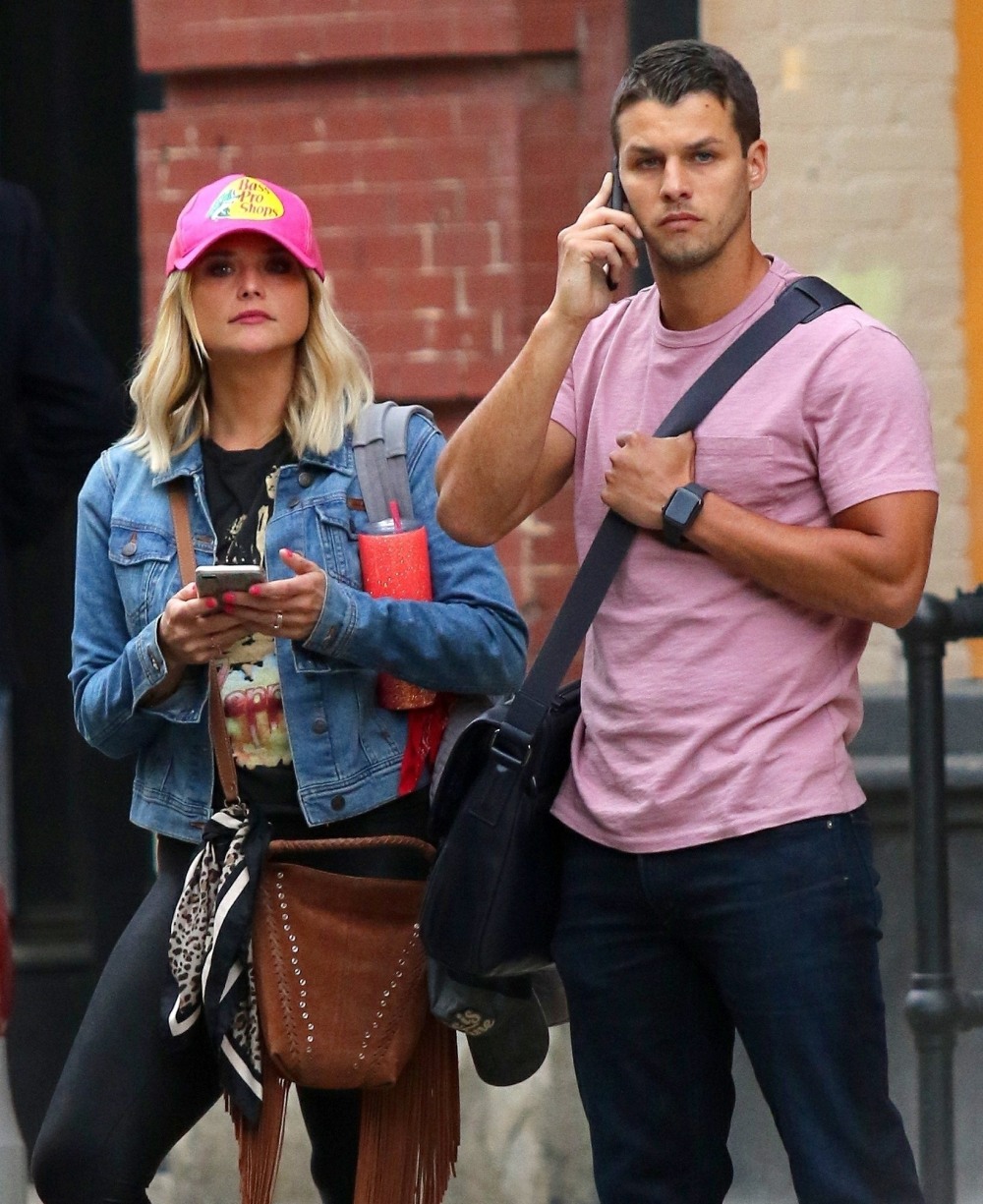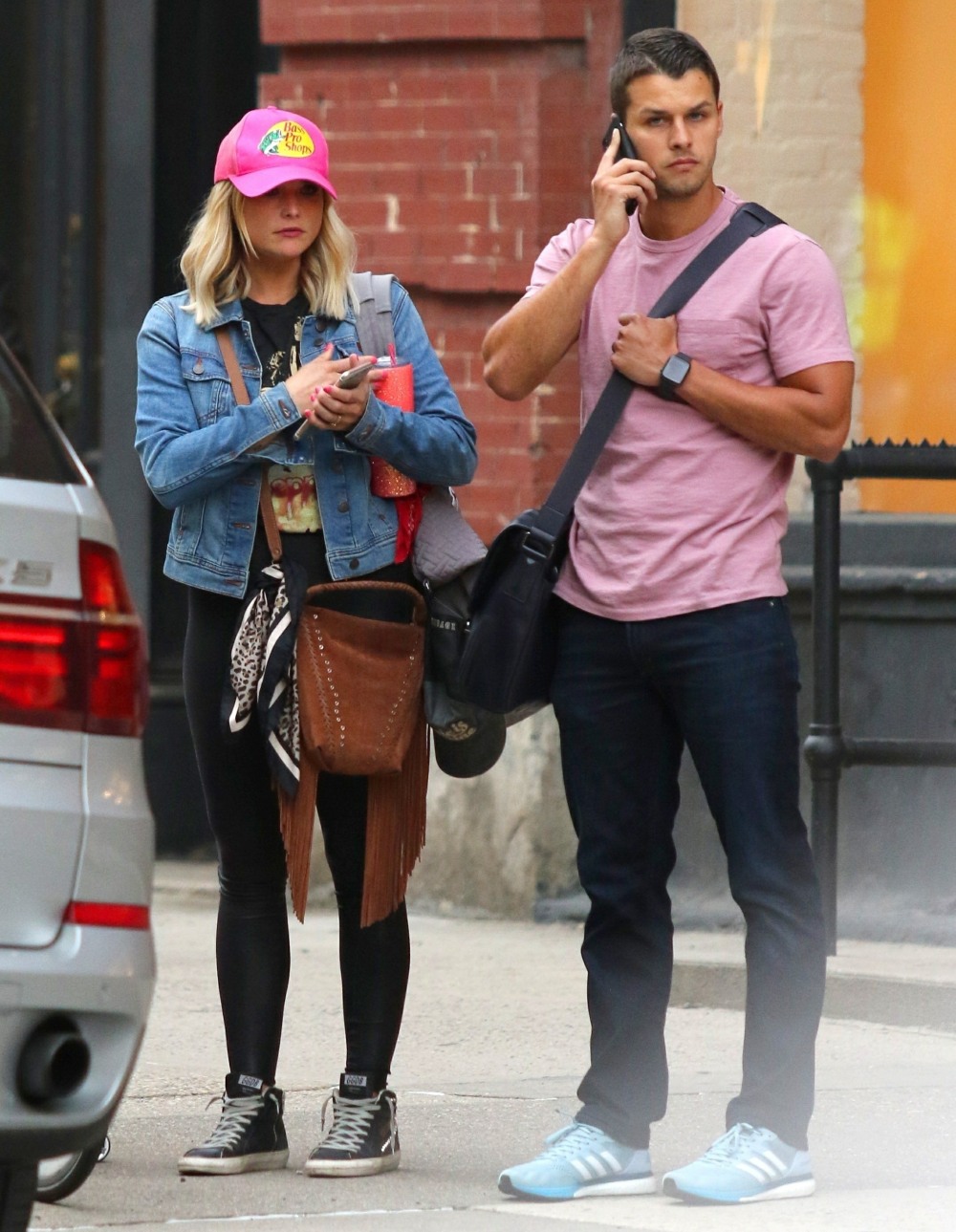 Photos courtesy of Instagram, Backgrid.