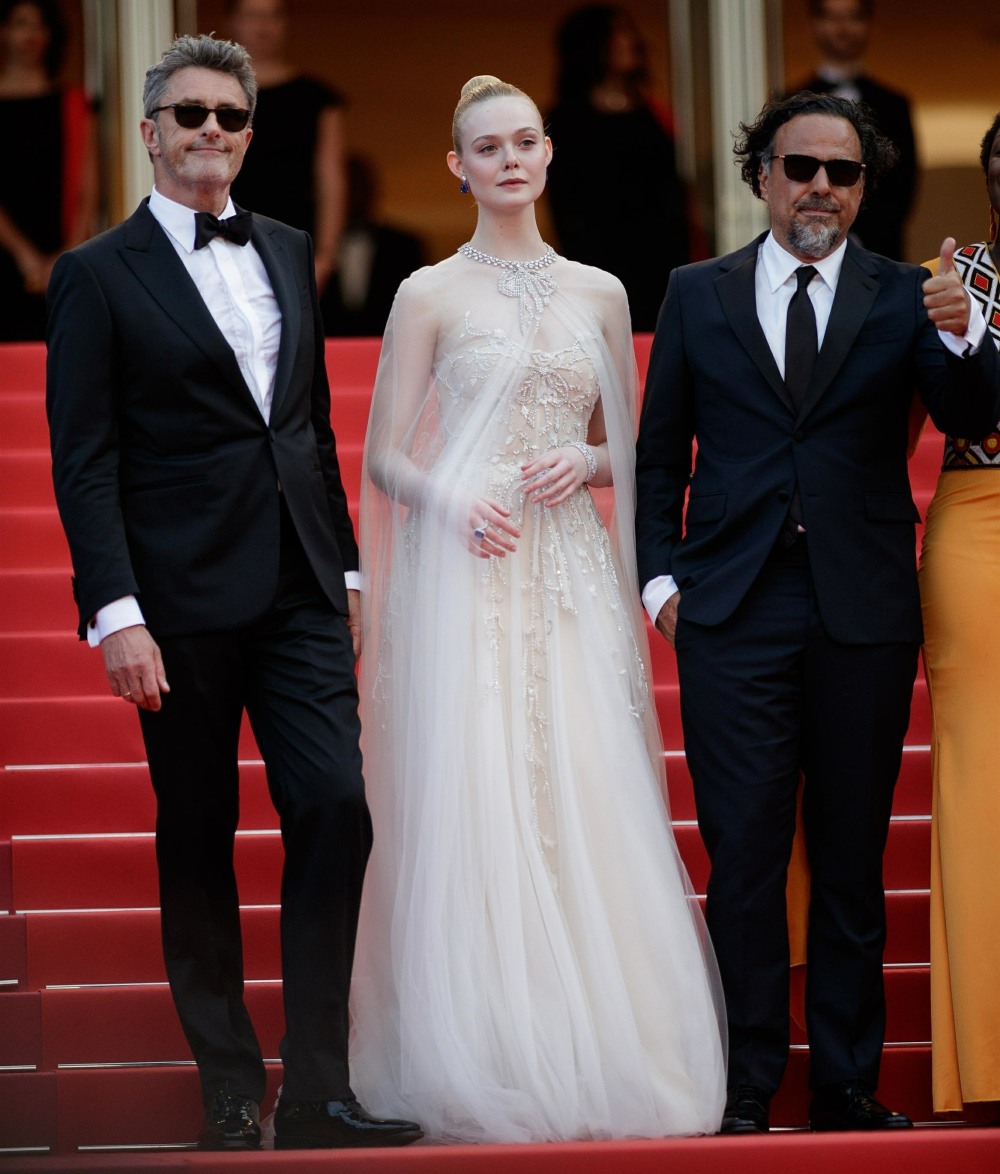 The Cannes Film Festival is finally over, with a whimper not a bang. The whole festival was so… quiet. I remember when Cannes opening night was such a huge event, and the most glamorous people from around the world would fly in just for the first few days of events. No more. We did get Elle Fanning, seen here at the final red carpet and prize presentation. Elle was part of the Cannes jury, one of the few controversies of the festival – Elle is so young, you see, just 21 years old, and it was clear that the festival selected her for the jury to be a pretty face and a fashionista on the carpet. She delivered that – she was by far the most interesting and notable fashionista of the festival. She wore this Reem Acra bridal look for the final night – this is actually a real wedding gown from Reem Acra's 2019 collection. She's adorable.
As for the awards… well, Quentin Tarantino and Once Upon a Time in Hollywood went home empty-handed. Which is fine with me. It felt like this was a moment where people collectively got "over" QT a bit, especially when he was so snippy with reporters. The Palme d'Or went to Bong Joon-ho's Parasite. You can read more about the prizes here.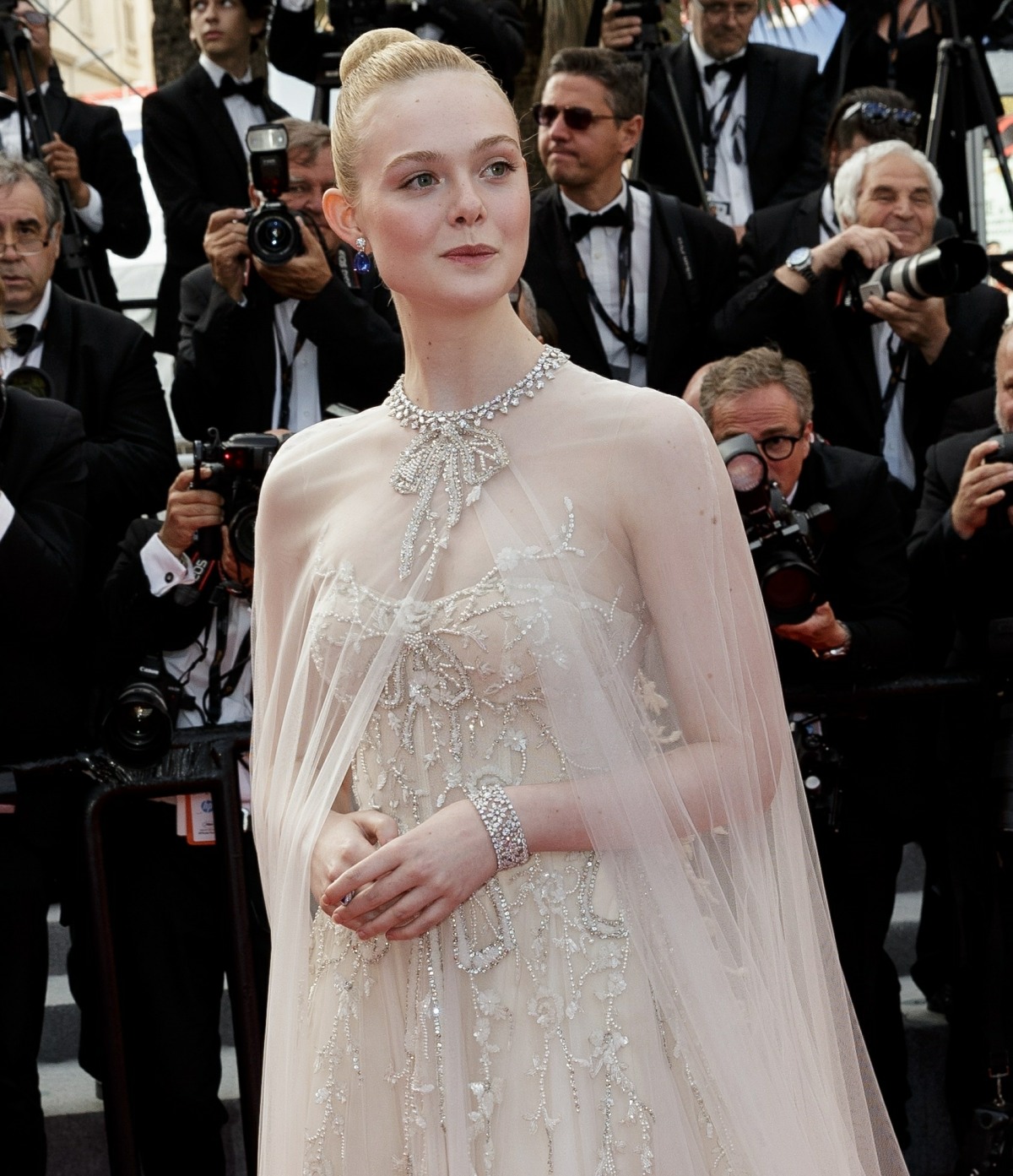 A few more photos from the final carpet… Zhang Ziyi wore Monique Lhuillier and Chopard jewels. She looked a bit bridal too, and considering her heavy-duty fashionista cred, I would have expected more from her.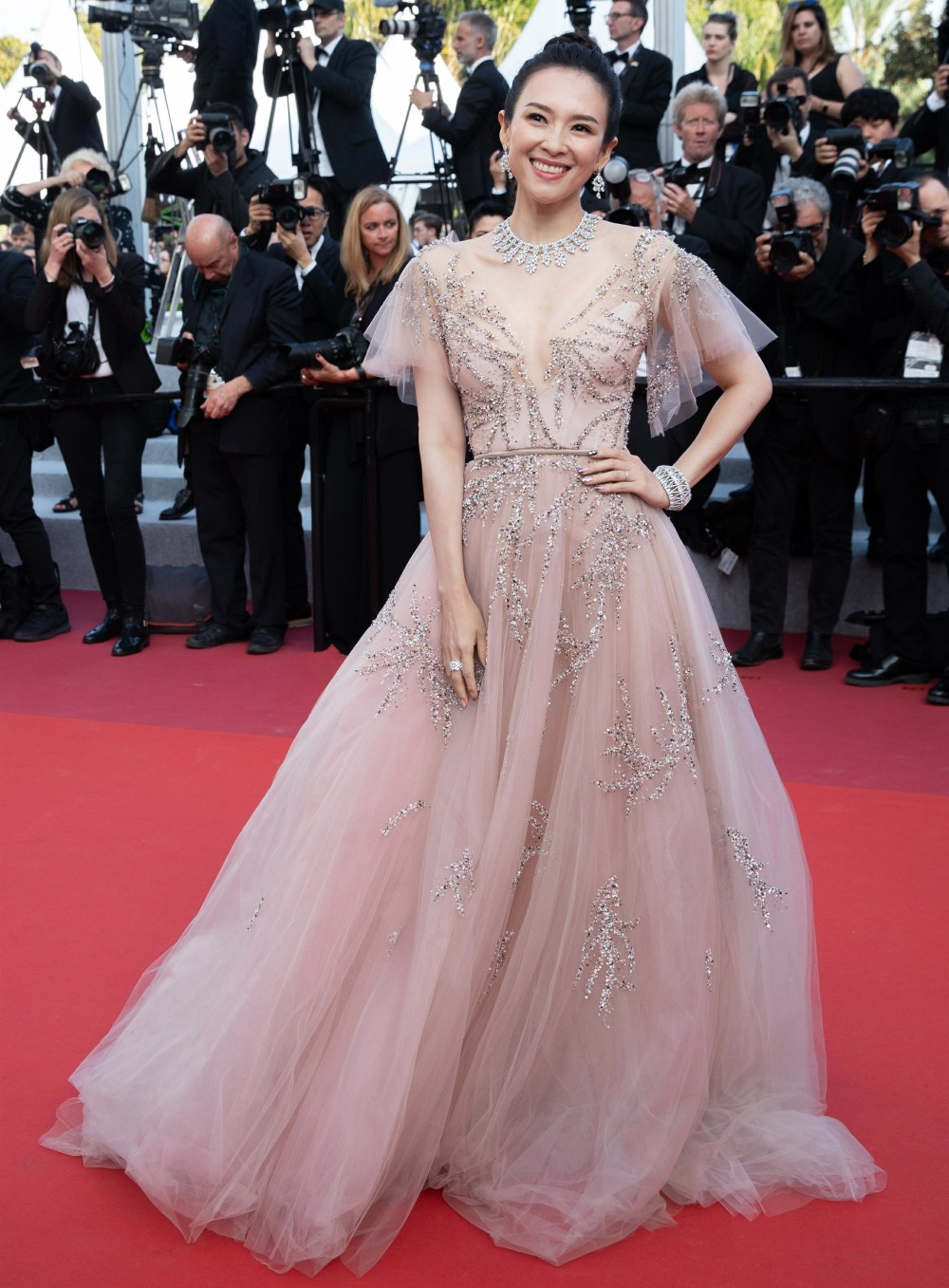 Viggo Mortensen wore Dior. Remember how he was in this year's Best Picture Oscar winner? I'm still upset about that.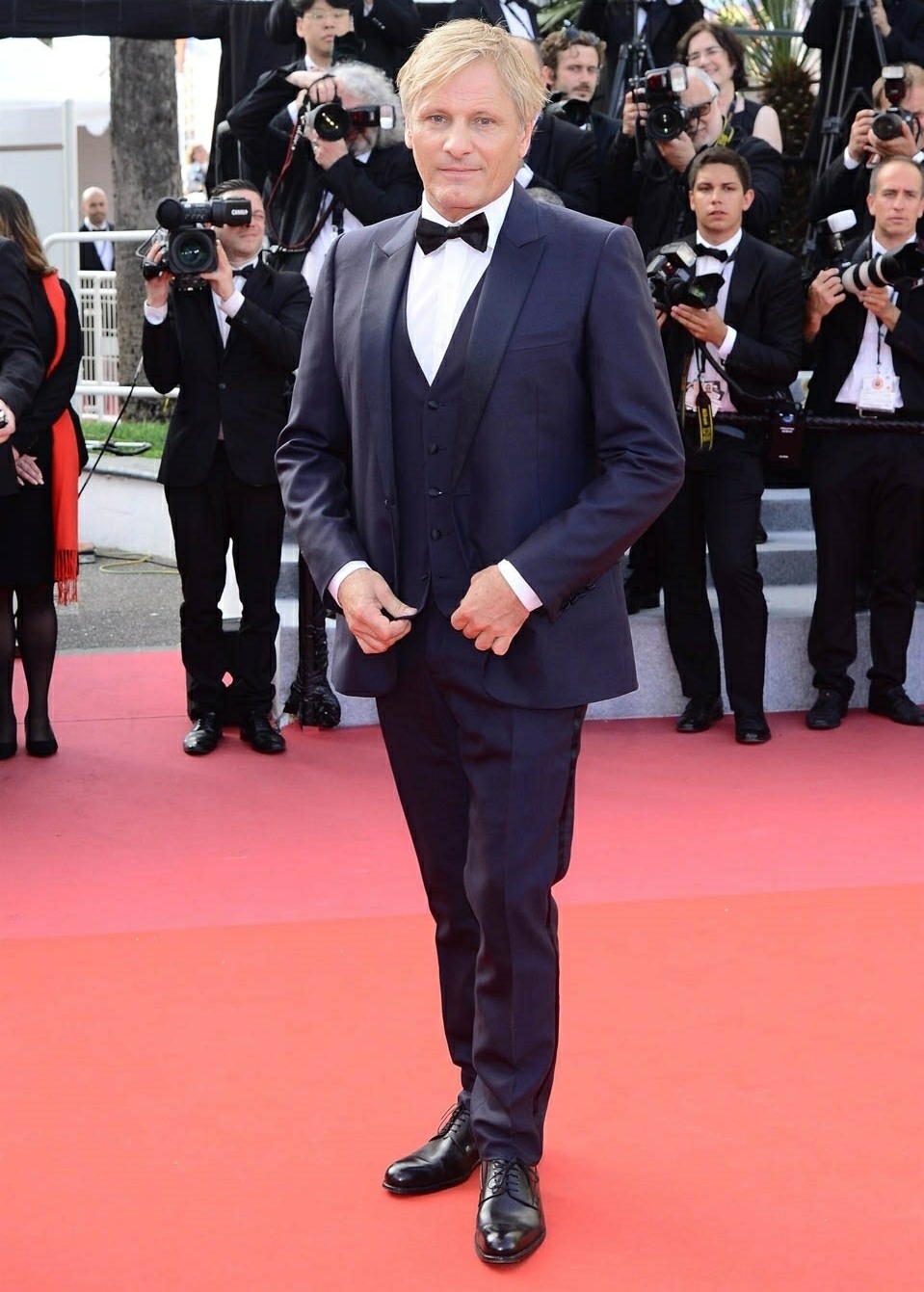 And here's Antonio Banderas – winner of the Best Actor award – with his girlfriend Nicole Kimpel. He's 58, she's 38. Just FYI.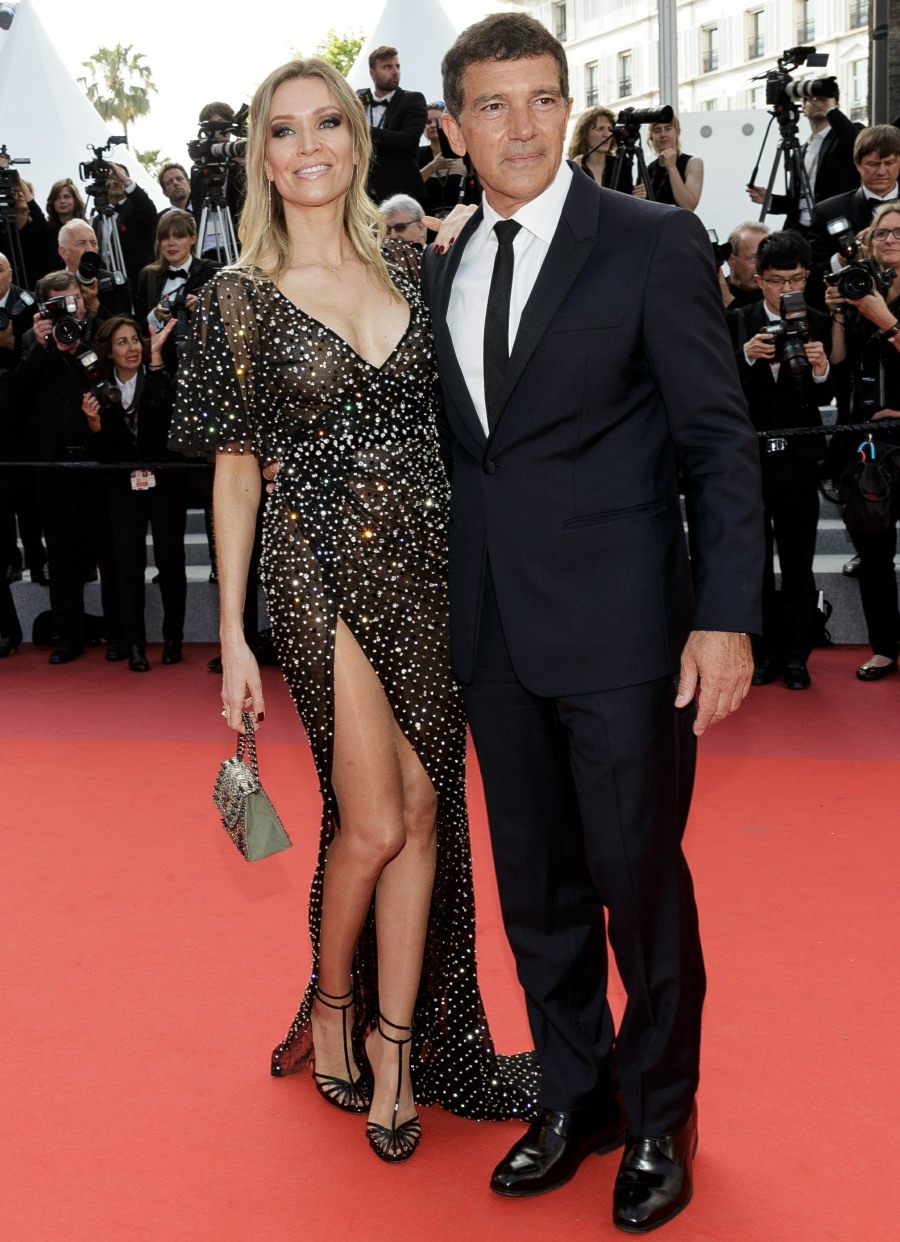 Photos courtesy of Backgrid.