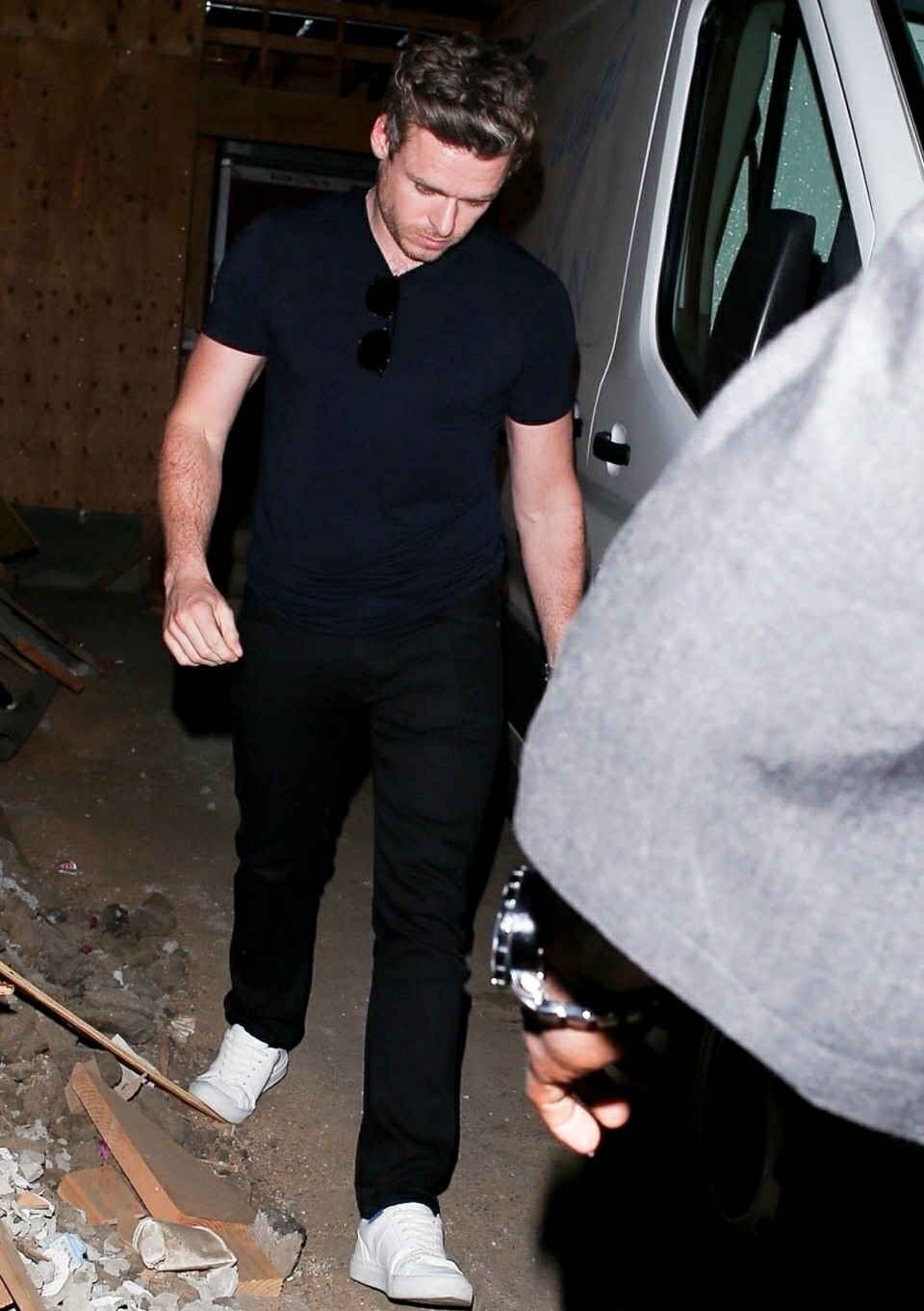 When the Emmy nominations came out this week, people talked about how Richard Madden was "snubbed" for Best Actor for Bodyguard. Bodyguard was nominated for Best Drama, but Madden was snubbed, even though he was widely acclaimed and loved in that role. Madden has been everywhere this year with Bodyguard, and with his role in Rocketman, where he played John Reid, Elton John's manager and lover.
What's my point? I don't know, I think it's strange that Madden didn't get an Emmy nomination, and I halfway wonder if the Television Academy is snubbing him personally because he isn't talking much about his personal life. For months now, Madden has been "pulling a Kristen Stewart," which is to say… Madden is not discussing his sexuality publicly, but he's not hiding anything either. He's been photographed in New York and LA with Brandon Flynn, who is often described as a "roommate" or "friend." It definitely feels like they're together though. And it definitely feels like Richard Madden is bisexual, because he's previously been in romantic relationships with high-profile women too.
Richard and Brandon were photographed together yet again this week out in West Hollywood, maybe the gym? They seemed to be attempting a low-key vibe. One photo agency even called Brandon a "mystery guy," even though Richard and Brandon have been photographed together so much this year. So… I guess this story is "Brandon and Richard are still together, they were out in West Hollywood after Madden was snubbed for an Emmy nomination." Let's go with that.
Richard Madden enjoys night out with Brandon Flynn in West Hollywood after recently dodging question about their rumoured romance https://t.co/E6NEa0icsn

— Daily Mail Celebrity (@DailyMailCeleb) July 19, 2019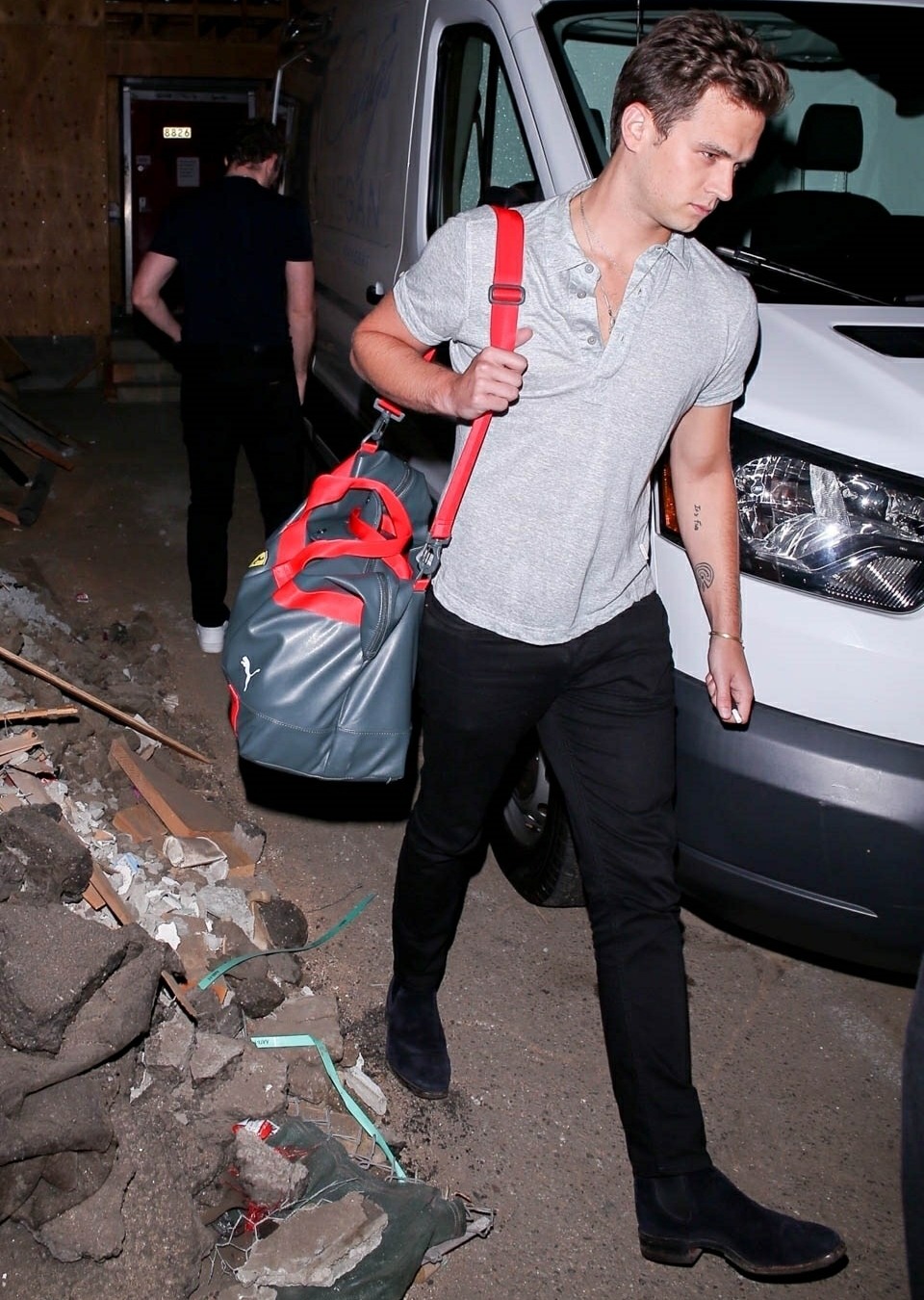 Photos courtesy of Backgrid.