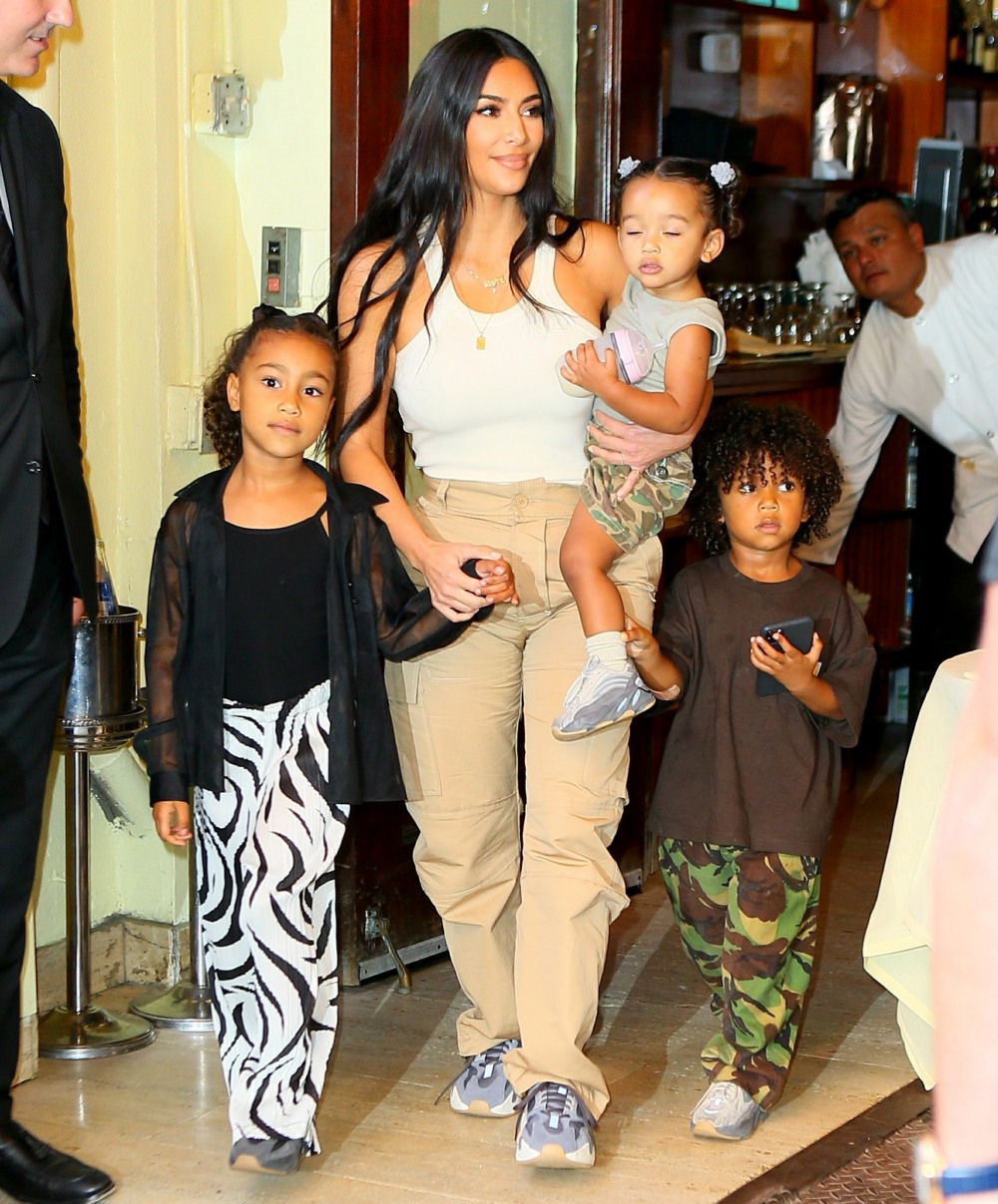 Kim Kardashian is from LA. Her father, Robert Kardashian, was born in LA. But Robert Kardashian Sr. was a second-generation American – his grandparents were Armenian. That was very important to Kim's father, and it's become more important to Kim as she gets older. She's been exploring more and more of her Armenian roots, making trips to Armenia and looking up second-cousins and third-cousins and all of that. So when it came time to baptize her children, she didn't want them baptized in Kanye West's hokey fake-ass church. She wanted them baptized in Armenia:
Happy baptism to Kim Kardashian West's kids! Kim and Kanye West's three youngest children — Psalm, 4 months, Chicago, 20 months, and Saint, 3½ — were baptized Monday morning at the Etchmiadzin Cathedral in Vagharshapat, Armenia, as their aunt Kourtney Kardashian and her kids (Reign Aston, 4½, Penelope Scotland, 7, and Mason Dash, 9½) joined them for the ceremony, a source confirms to PEOPLE.

Video footage on one Instagram account showed Kim, 38, walking to the ceremony with all three of her younger kids plus her oldest, 6-year-old daughter North, followed by sister Kourtney, 40, and her three children. In a clip on her Instagram Story, the KKW Beauty founder held Psalm as they walked toward the cathedral.

The source tells PEOPLE that Kim and Kourtney are staying with their kids in the nearby capital city of Yerevan, pointing out that the "Etchmiadzin Cathedral is the mother church of the Armenian Apostolic Church." (West, 42, is not along for the trip.)
That upsets me a little that Kanye didn't bother to come. Those are HIS kids and they're being baptized! That's a big deal. Kanye could have spared a few days to go. I get that it was probably something Kim wanted to do and maybe it's not a big deal to her. After all, I get the feeling that she's just used to making all of those kinds of decisions by herself. Anyway… Armenian baptisms! I was wondering why North wasn't being baptized on this trip too, but then I remembered the trip Kim, Kanye, Khloe and North made to Armenia in 2015. I think North was baptized during that visit.
Here's Kim and the kids on the way to church:
Photos courtesy of Instagram and Backgrid.