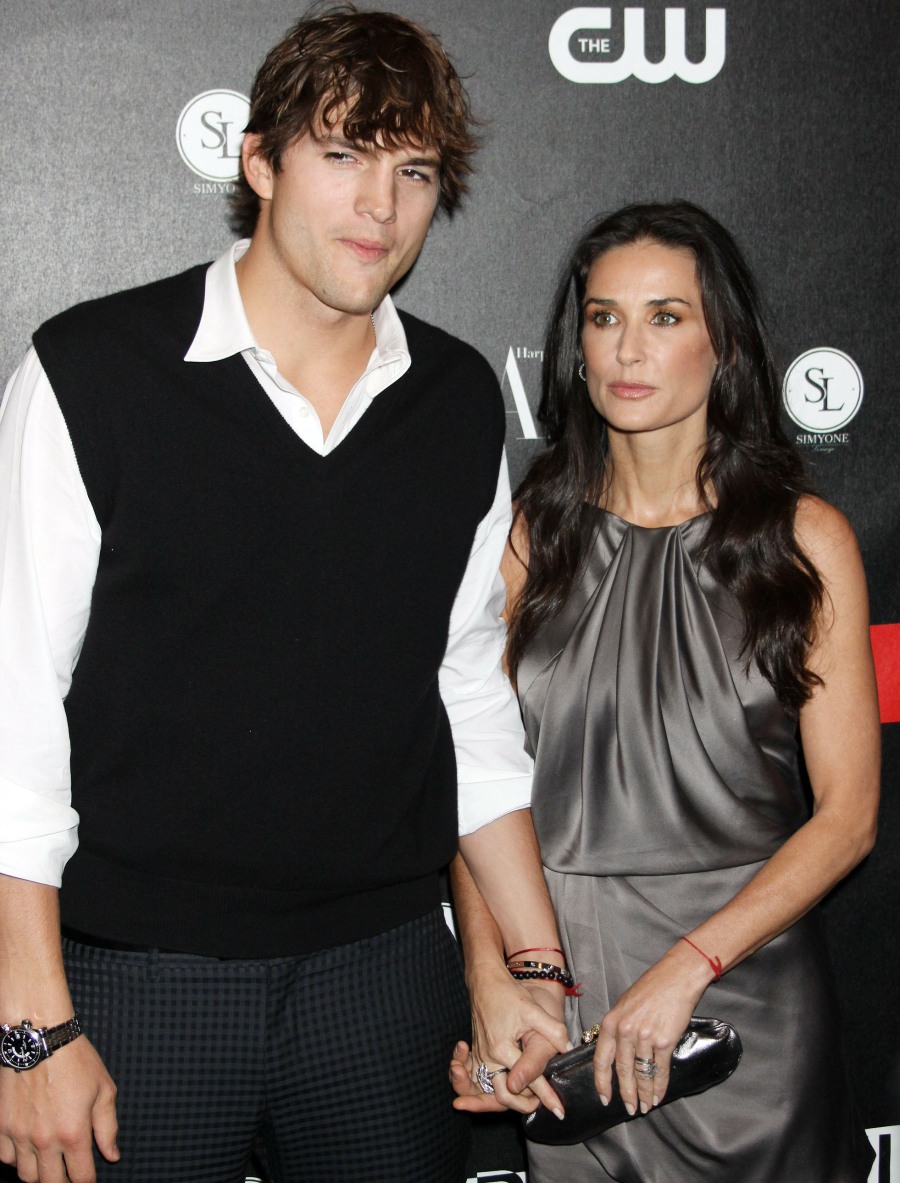 Demi Moore's tell-all memoir came out a few months ago, and nearly every gossip outlet ran excerpts from the memoir. The parts which got the most attention were about Demi's marriage to Ashton Kutcher, and how gross and toxic it was and how Ashton was a total douchebag. Much of it we already knew, like the threesomes and how he cheated on Demi constantly and how his words and actions just made her feel like sh-t. Instead of reacting like an adult and just issuing a one sentence statement – perhaps "While I think Demi is misremembering parts of our marriage, I respect her right to tell her story" – Ashton decided to pull a juvenile stunt and then… leak some sh-t to People Magazine about how his marriage to Mila Kunis is super-strong and he hates Demi or something. Anyway, it's been more than a month since all of that stuff happened. And I guess Ashton is still talking about how he's ignoring Demi. Dude.
Demi Moore revealed some of her most intimate moments with ex-husband Ashton Kutcher in her tell-all memoir Inside Out, including allegations of infidelities and threesomes during their eight-year union. Kutcher, who's now married to Mila Kunis, 36, has not commented but a source tells PEOPLE although he is not happy about Moore's memoir, "he pretty much ignores it."

Moore, 57, and Kutcher, 41, first began dating in 2003 after they met at a dinner party. The actress was in her 40s, while Kutcher was 15 years younger. They wed in 2005 and divorced in 2013. During their relationship, Moore had a miscarriage six months into her pregnancy. The loss, she wrote, in her book left her "empty, desperate, confused. . . . I really lost sight of everything that was right in front of me, which was the family that I had." She began drinking again after being sober for two decades. In the book, Moore claims Kutcher questioned whether alcoholism was real or not. On a Nov. 4 episode of Facebook Watch's Red Table Talk she recalled, "Ashton said, 'I don't know if alcoholism's a thing. I think it's about moderation.' "

But she quickly pointed out that Kutcher wasn't to blame for her sobriety slip and instead says it was because of her own desire to "be that girl": "I made my own story up, that he wanted somebody that he could have wine with. I wanted to be something other than who I am."

Meanwhile, Kutcher has kept his focus on his work and raising his two kids with Kunis — daughter Wyatt, 4, and son Dimitri, 2. "He is busy with a full life and has moved on," says the source.
Okay, so I didn't realize that Demi's Red Table Talk was so recent. That's why Ashton is chiming in yet again, and it's not like "go home, Ashton, no one has been talking about this for weeks." Honestly, this should have been his first and only statement when the book came out: "Sources close to Ashton say he's ignoring it and he moved on years ago." It would have simple and there would have been few follow-up questions. But whatever, he couldn't help himself. Douche gonna douche.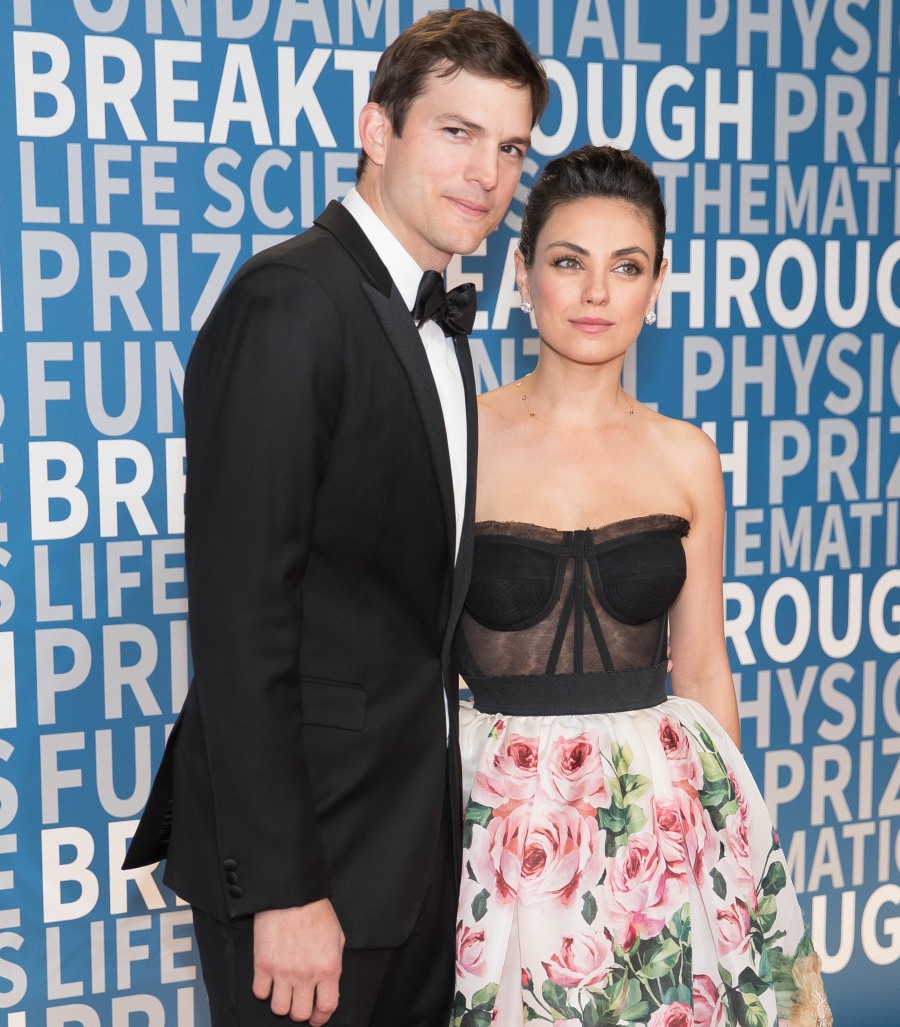 Photos courtesy of WENN.