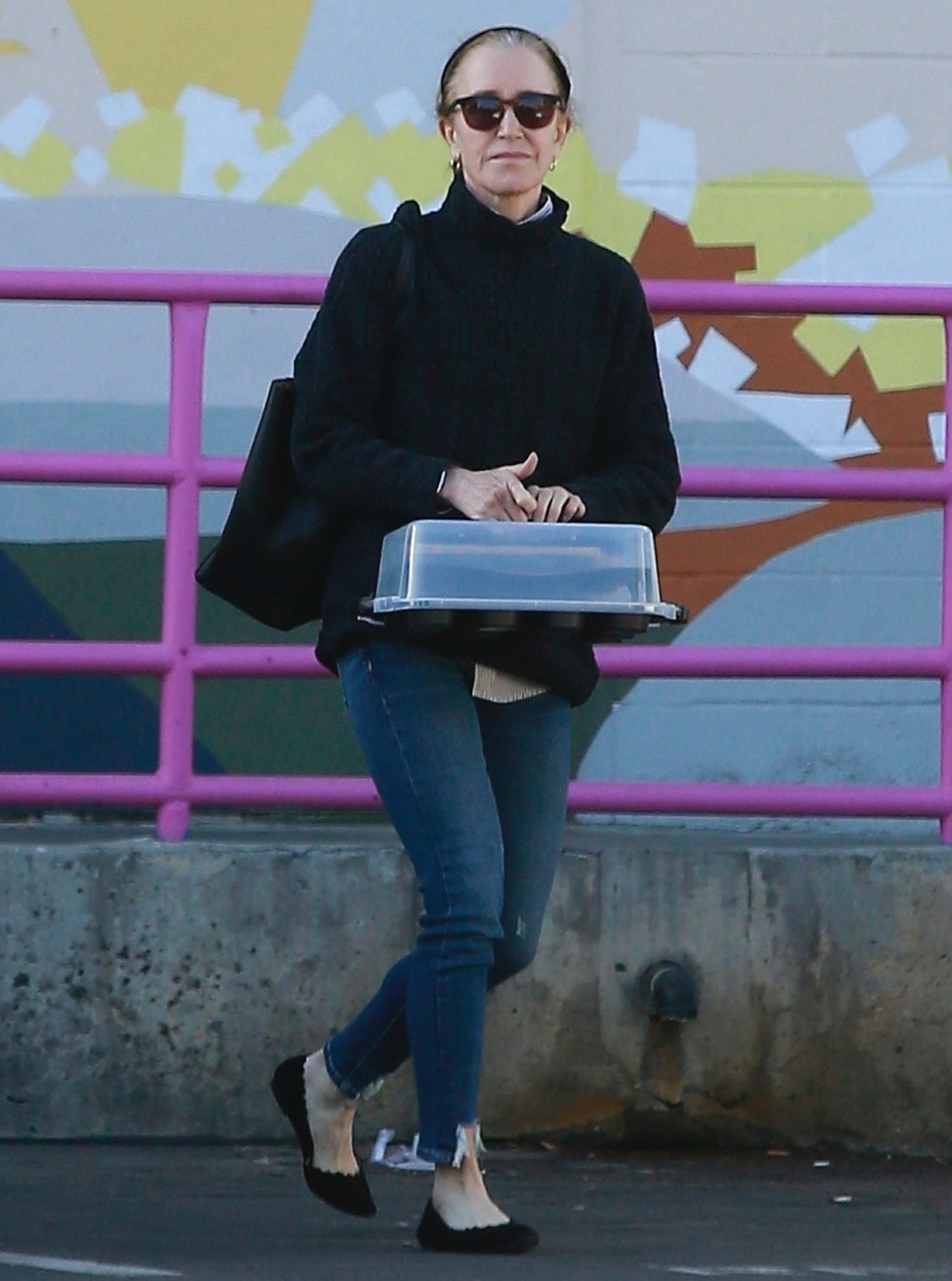 Felicity Huffman was released from her minimum security prison after eleven days in October. She was supposed to serve 14 days, but they let her go early, which isn't surprising. While there was an initial flurry of interest when she was released in late October, nothing much has happened – Felicity hasn't agreed to any interview, and she's just been quietly going about her business in LA. She's also been seen (and photographed) around the charity The Teen Project. To her credit, Felicity has always done charity work, and reportedly she wants to fulfill her plea-deal community service hours at these charities she's already working with. She also wants to do more work with women in prison, according to Page Six:
Felicity Huffman was so moved by the "harsh" conditions during her time at the Federal Correctional Institution in Dublin, California, that she now wants to work with incarcerated women as part of her community service program, Page Six has exclusively learned.

"Her experience is that these women are left behind," a source close to the family told us. "They're abandoned. There's no support for them either in the institution or when they leave the institution, and that broke her heart."

The insider also slammed multiple reports that categorized the facility as "Club Fed." In 2009, Forbes ranked it at No. 7 on its "America's 10 Cushiest Prisons in America" list. Our source said any claims the prison is "kind of easy" are "totally wrong," claiming, "It's a very dysfunctional environment."

Huffman did not begin her community service program until last month, but on Sept. 16, Huffman and her younger daughter, Georgia, were photographed visiting nonprofit The Teen Project. Our source told us Huffman and Georgia were volunteering that day because they had been already been working for two years with the organization, which helps young women who were homeless and sex-trafficking victims receive services such as therapy, counseling and medical attention.

Huffman's community service hours should be completed in early 2020, but the actress reportedly wants to continue to work with The Teen Project and women's incarceration reentry organizations long after that. "She really wanted to double up on her community service work anyway, and this is an opportunity for her to continue to do some of that," the source said. "This case really affected her in a big way."
Page Six has a lot of contradictory stuff in their story (which I took out) where I think they were trying to make fun of Felicity for finding the prison conditions harsh. I might have joked about it too – I mean, a low-security women's federal prison in California is not the worst prison conditions one would encounter in America. But still, it's f–king prison and no one wants to be there, even for 11 days. Anyway, I hope Felicity does fulfill her community service and then some. It feels like she's truly sorry and she's truly trying to make amends. Lori Loughlin would never.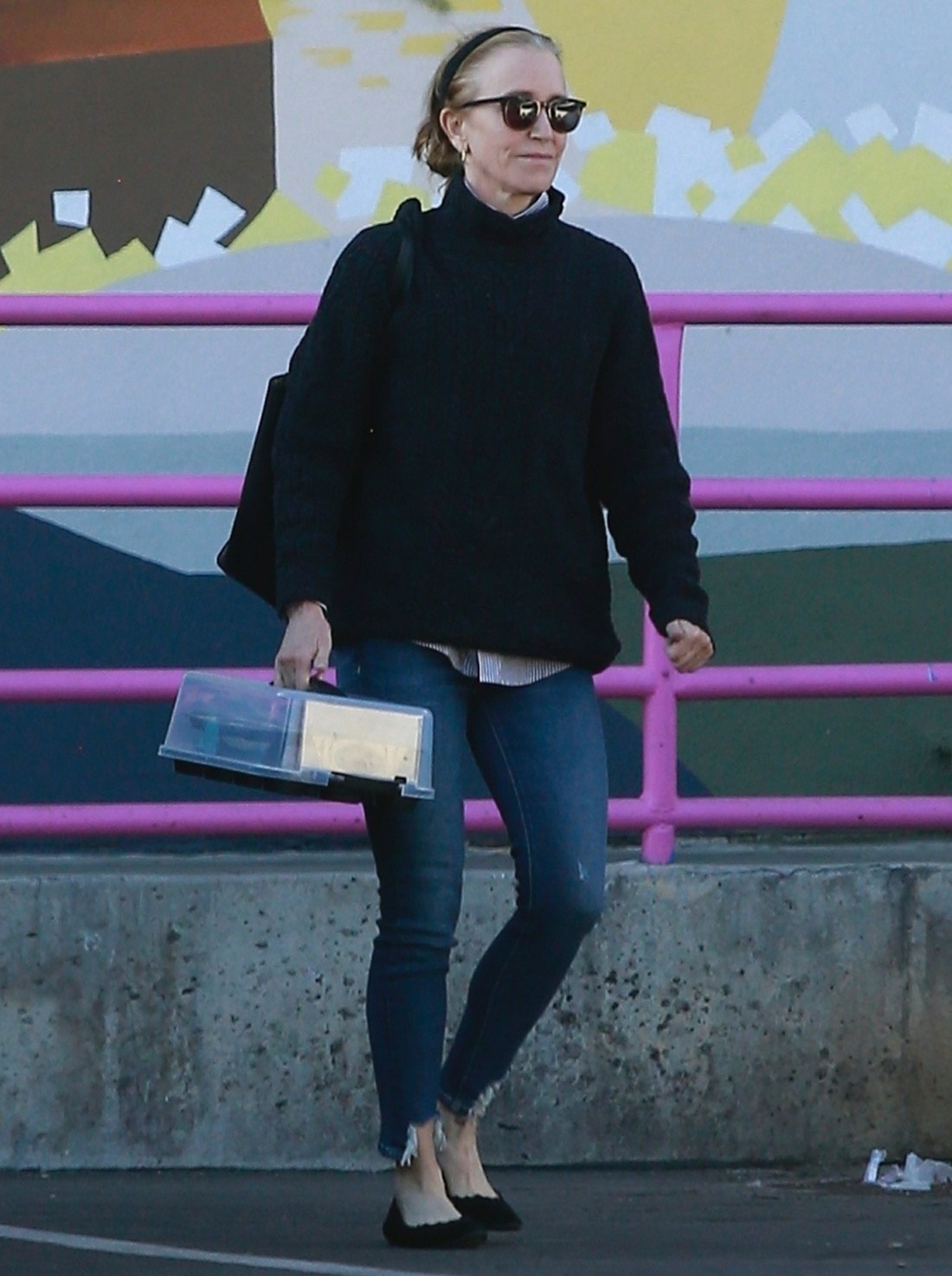 Photos courtesy of Backgrid.