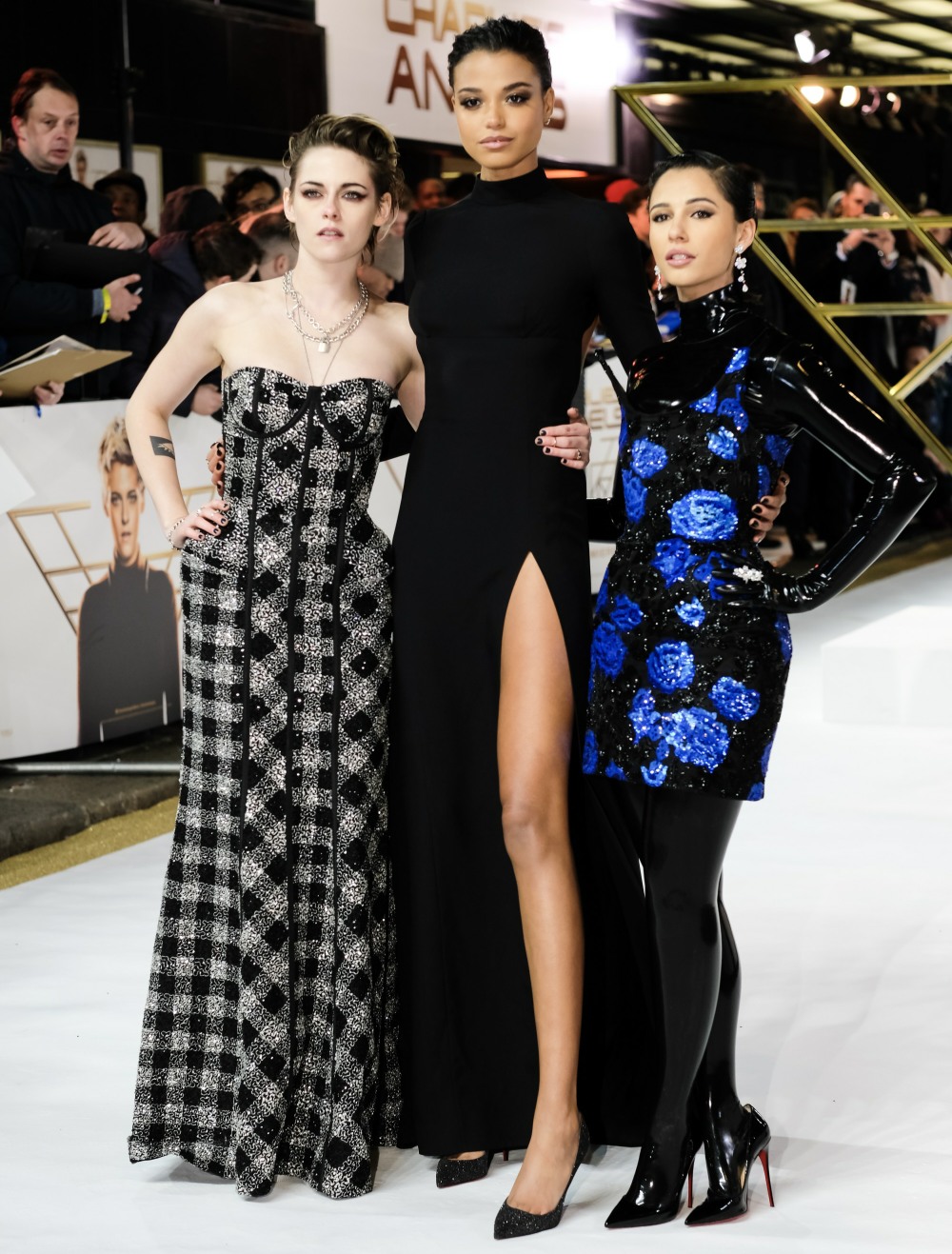 I always feel sorry for actors who still have to go on promotional tours to support a film that's already tanking at the box office. So it is with the ladies of Charlie's Angels, the 2019 reboot which just bombed its opening weekend. Blame it on the bad reviews, blame it on the lack of name recognition for two-thirds of the Angels, blame it on reboot fatigue, I don't know. Elizabeth Banks previously blamed it on the idea that men don't want to see women in an action-comedy unless the movie has a built-in comic-book audience. She also recently slapped back at the "reboot fatigue" idea, saying that "You've had 37 Spider-Man movies and you're not complaining!… I think women are allowed to have one or two action franchises every 17 years—I feel totally fine with that." I mean… I have Spider-Man fatigue too. How many f–king Spider-Man movies do we need? It makes me tired.
Anyway, here are some photos from last night's London premiere. Kristen Stewart wore Thom Browne. I… love this? First of all, I love that Kristen has moved away from wearing non-stop Chanel. It didn't suit her. The combo never fit. Two, I just like the simplicity of design, even though the label added something on the hips to make it appear that Kristen is curvier. It just fits her well and it's interesting. I still hate that hair though!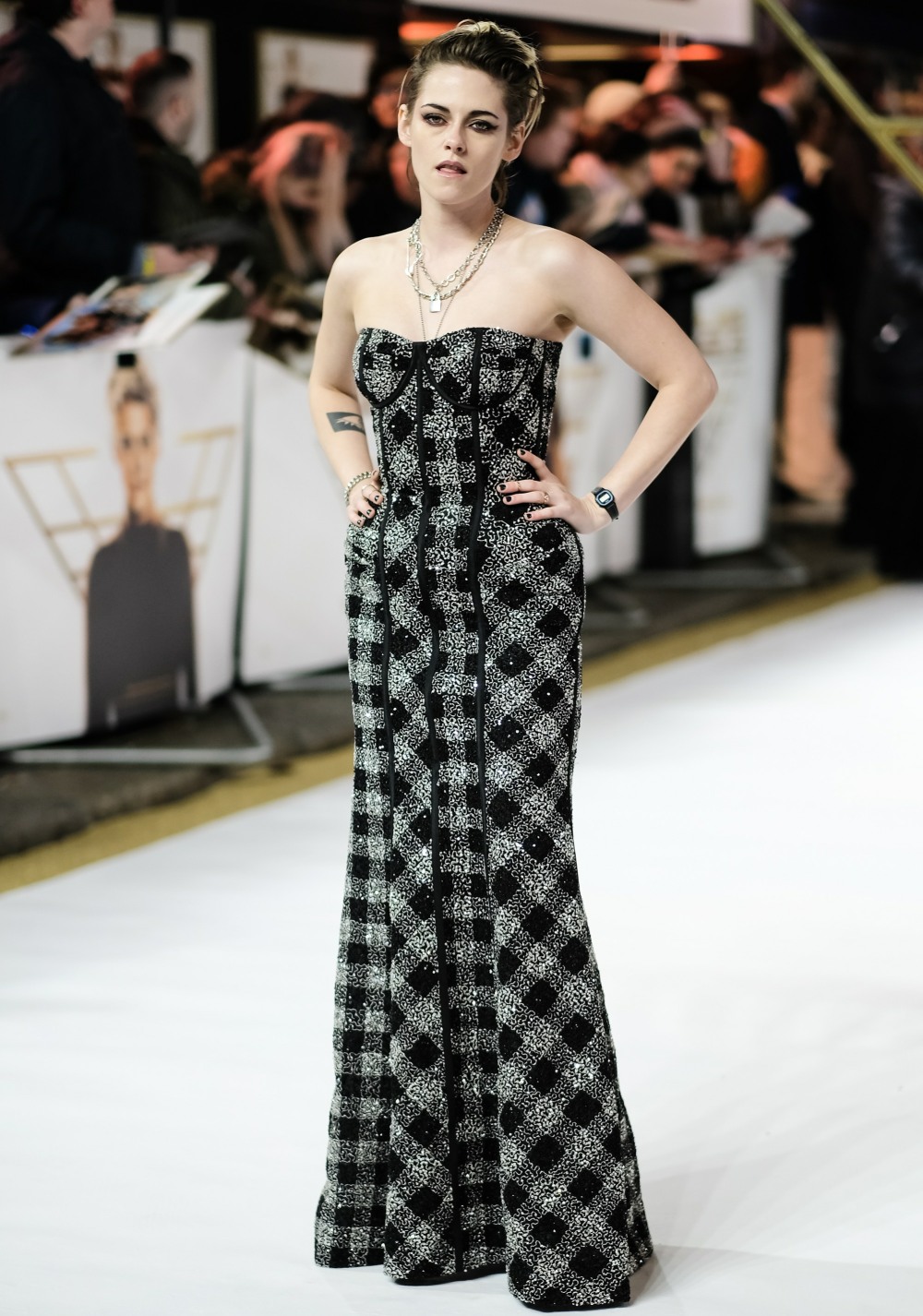 Naomi Scott in Richard Quinn – this is a full-on VINYL catsuit with a dress over it. I would have liked it better if she had chosen one or the other – wear a full-on vinyl catsuit and look like Emma Peel from the Avengers, OR wear a sparkly little cocktail dress. Putting the two together is… confusing.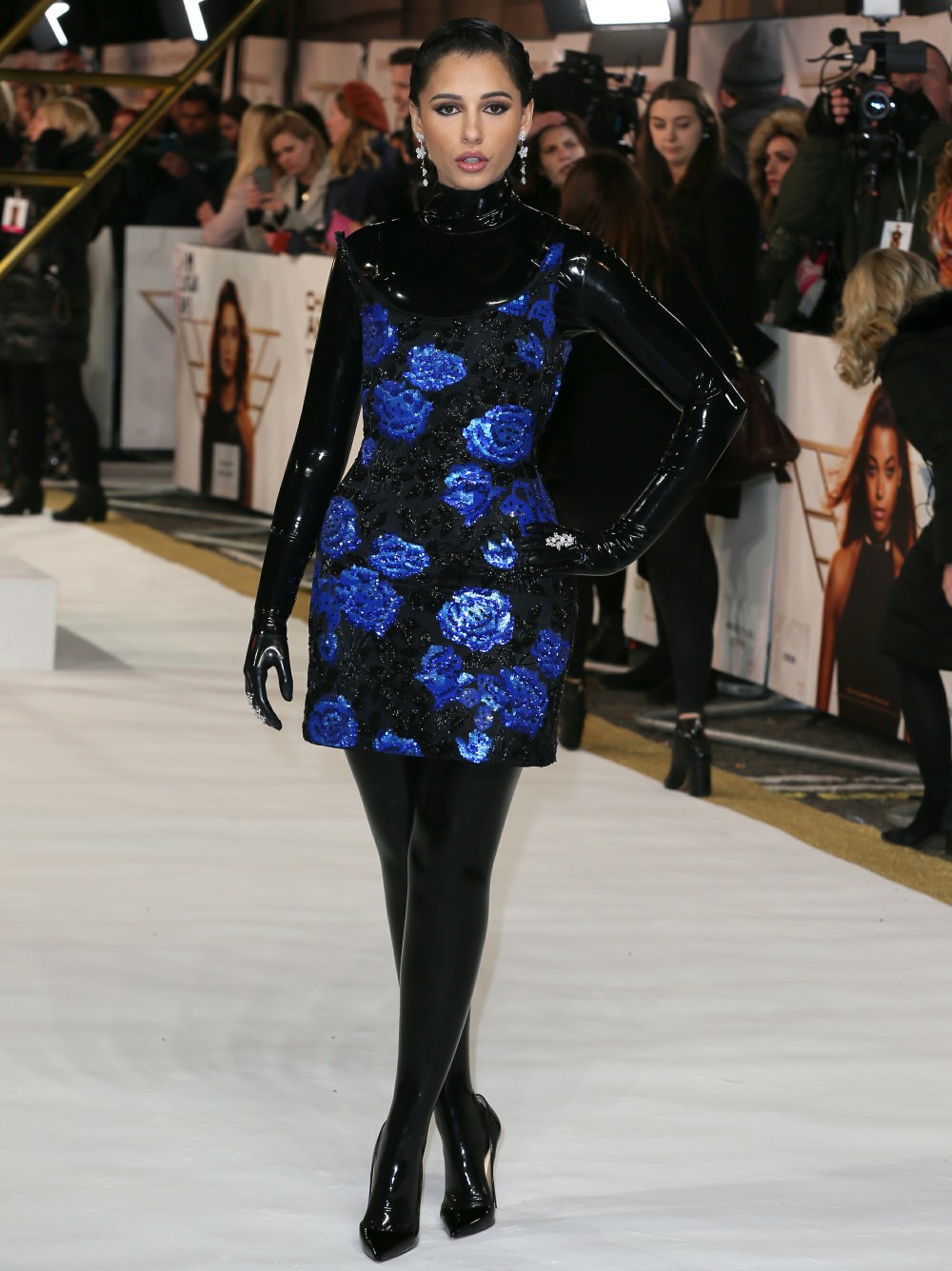 I'm becoming a Ella Balinska stan just because I love the way she wears clothes and I love the way she photographs. I called her a swan before, but look at her! She's totally a swan. Those long limbs, legs for days and that long neck. She's gorgeous. Her gown is Prada.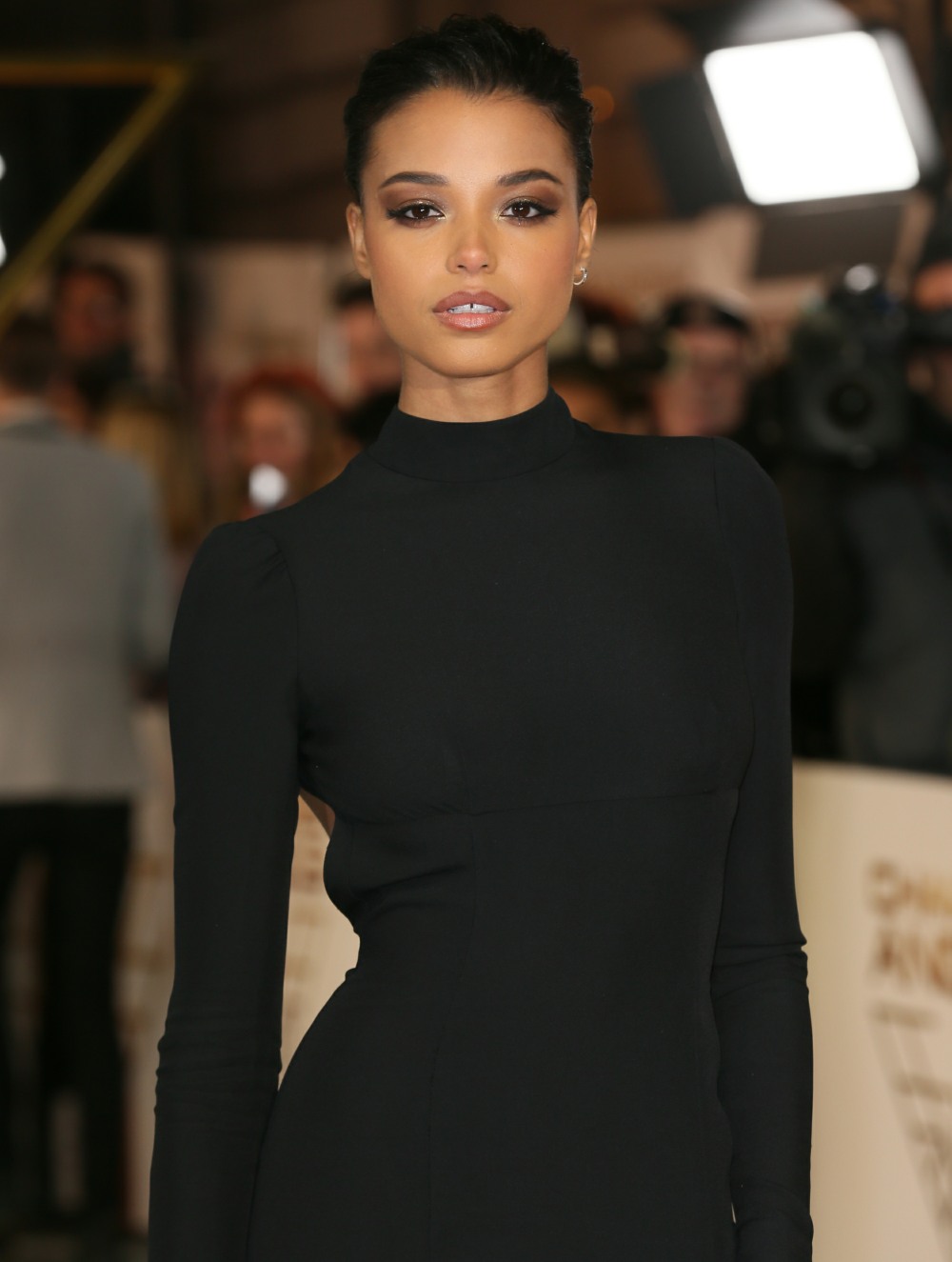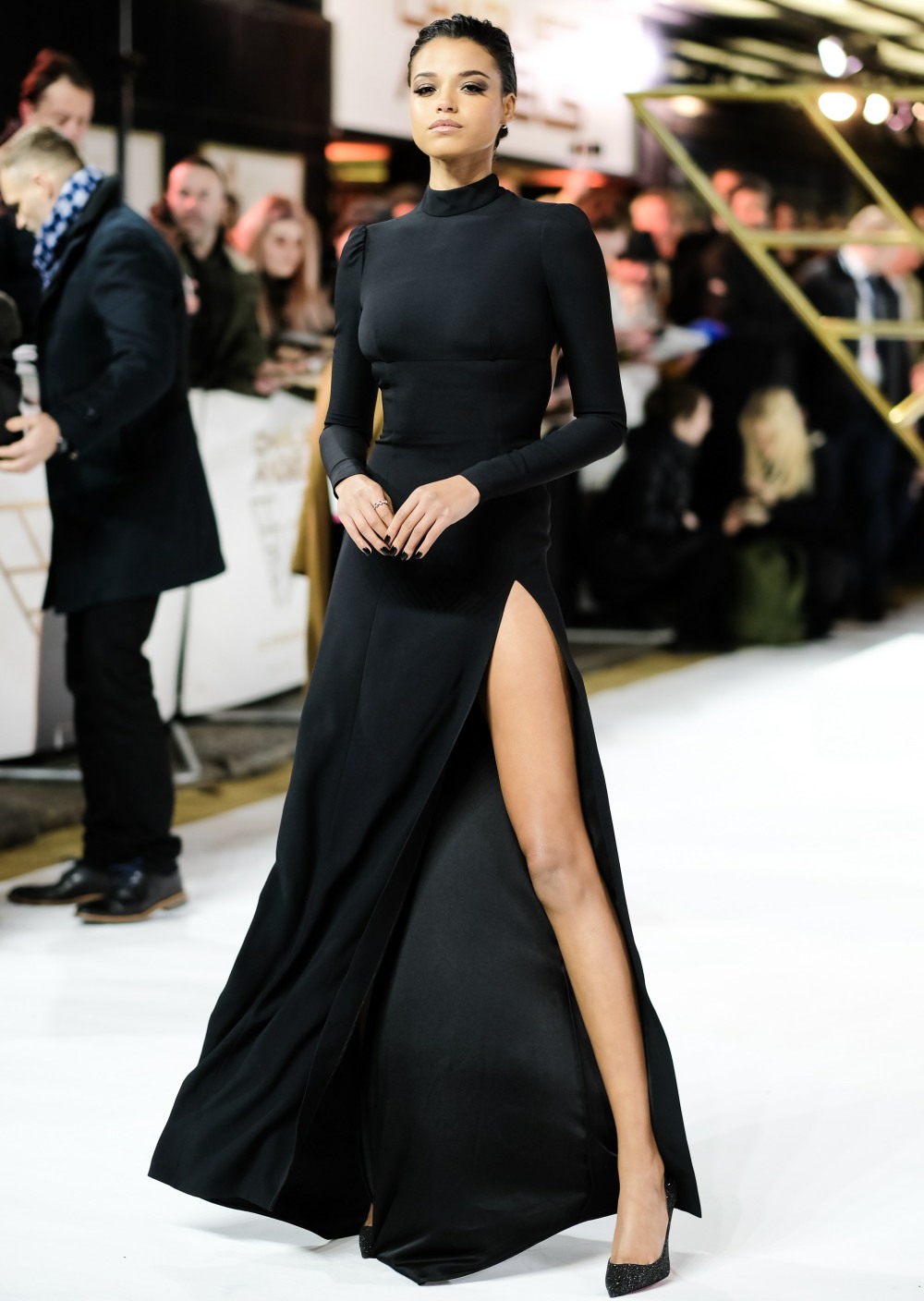 Elizabeth Banks wore Versace. I would have loved this more for a summer or spring premiere? She looks like she's freezing her ass off.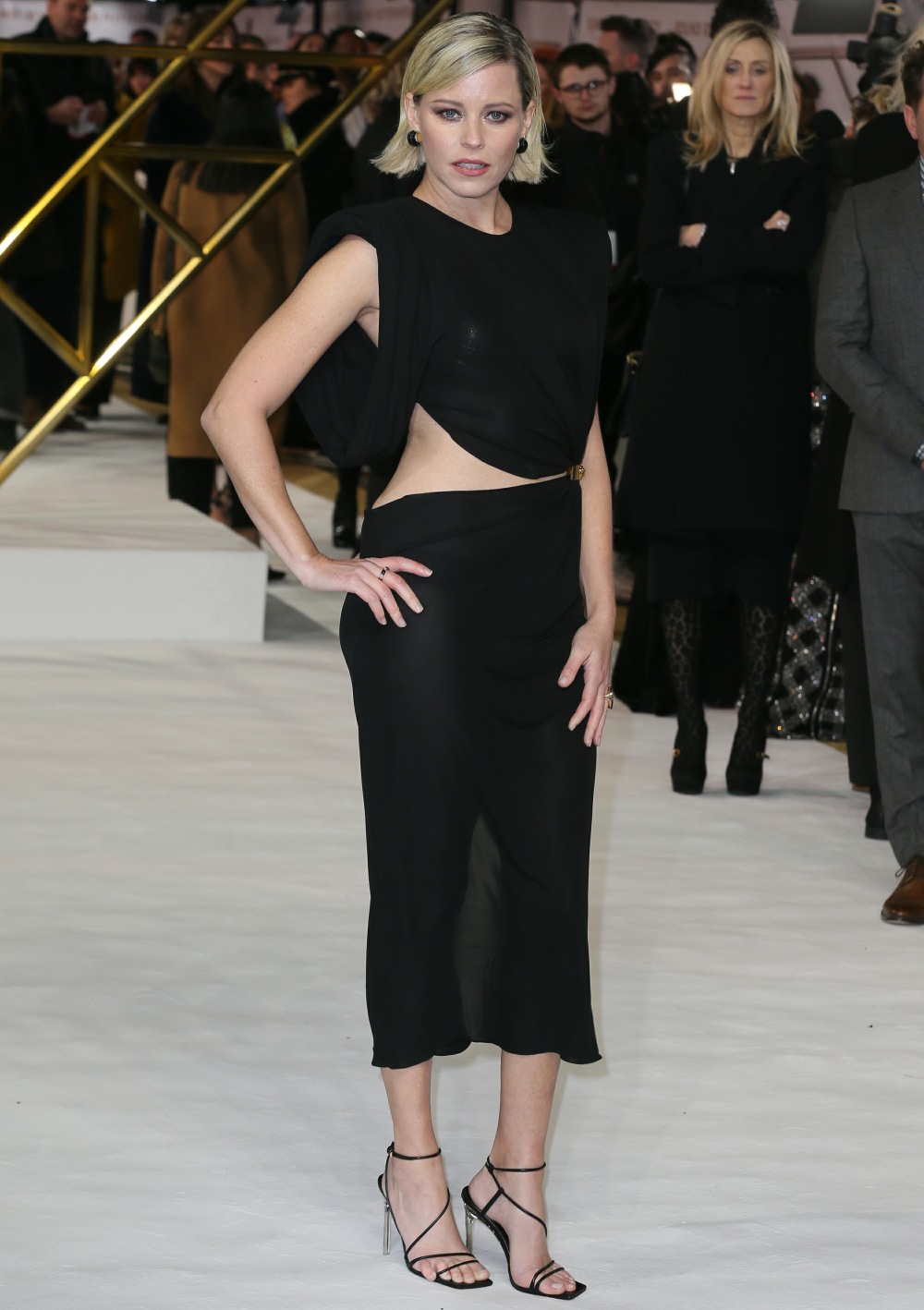 Photos courtesy of WENN.