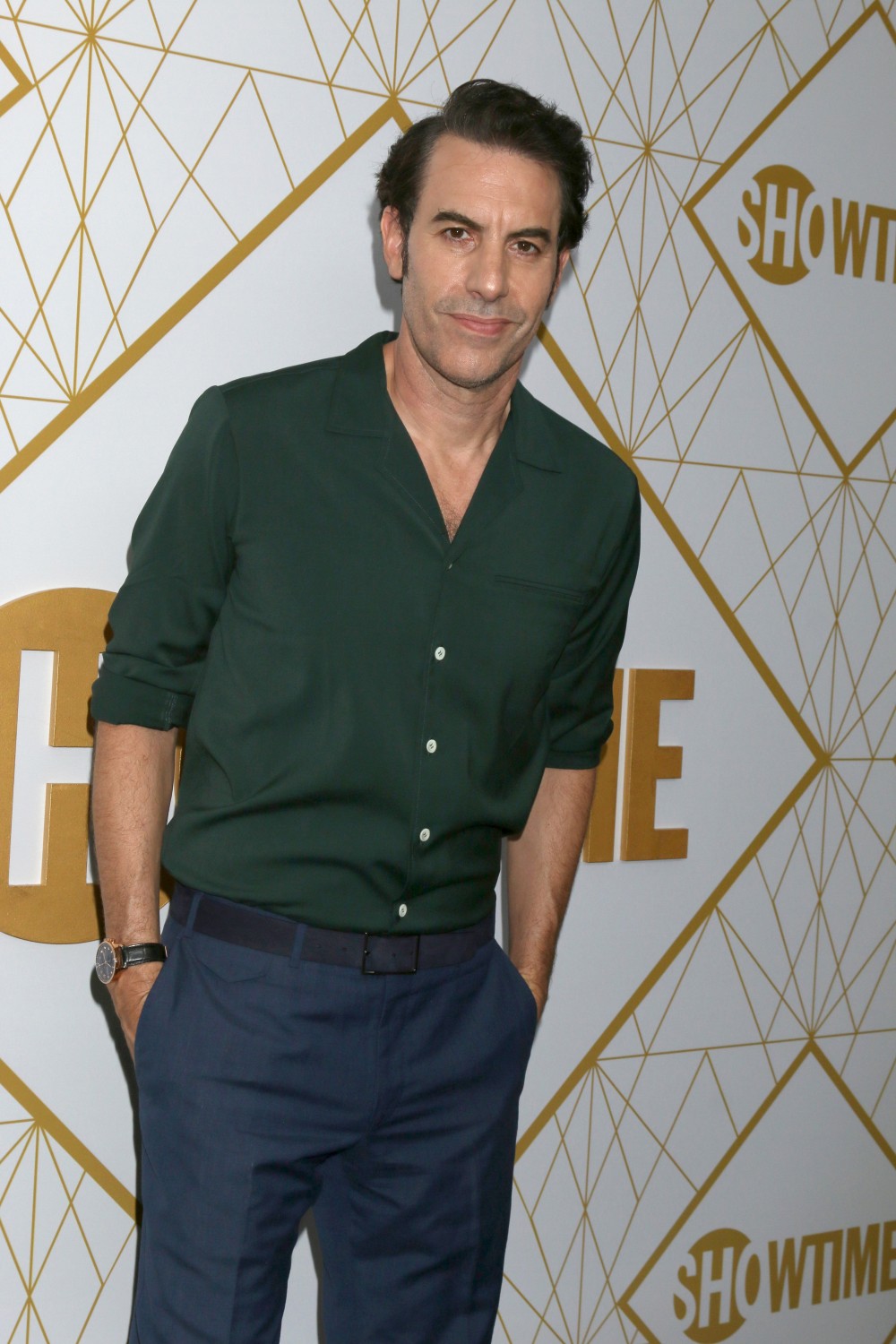 It's safe to say that Mark Zuckerberg didn't have a great time on Capitol Hill last month. Zuck went to Washington expecting to talk with the House Financial Services Committee about Facebook's crypto-currency, Libra (which doesn't yet exist). Instead, he was questioned about other aspects of the social network, including Facebook's stance on political ads, and not removing ads that include lies. Sacha Baron Cohen also recently laid into Facebook while speaking with the Anti-Defamation League, taking a more serious tone publicly than he's known for (which he acknowledged) in his remarks. Video of parts of his speech is embedded below, and the full text ">is at The Guardian. I've excerpted from the beginning, when he talks about how he has tried to use his comedy to challenge "bigotry and intolerance" and how social media amplifies those things:
Now, I realize that some of you may be thinking, what the hell is a comedian doing speaking at a conference like this! I certainly am. I've spent most of the past two decades in character. In fact, this is the first time that I have ever stood up and given a speech as my least popular character, Sacha Baron Cohen. And I have to confess, it is terrifying…

The truth is, I've been passionate about challenging bigotry and intolerance throughout my life. As a teenager in the UK, I marched against the fascist National Front and to abolish apartheid. As an undergraduate, I traveled around America and wrote my thesis about the civil rights movement, with the help of the archives of the ADL. And as a comedian, I've tried to use my characters to get people to let down their guard and reveal what they actually believe, including their own prejudice…

That's why I appreciate the opportunity to be here with you. Today around the world, demagogues appeal to our worst instincts. Conspiracy theories once confined to the fringe are going mainstream. It's as if the Age of Reason – the era of evidential argument – is ending, and now knowledge is delegitimized and scientific consensus is dismissed. Democracy, which depends on shared truths, is in retreat, and autocracy, which depends on shared lies, is on the march. Hate crimes are surging, as are murderous attacks on religious and ethnic minorities.

What do all these dangerous trends have in common? I'm just a comedian and an actor, not a scholar. But one thing is pretty clear to me. All this hate and violence is being facilitated by a handful of internet companies that amount to the greatest propaganda machine in history.

The greatest propaganda machine in history.

Think about it. Facebook, YouTube and Google, Twitter and others – they reach billions of people. The algorithms these platforms depend on deliberately amplify the type of content that keeps users engaged – stories that appeal to our baser instincts and that trigger outrage and fear. It's why YouTube recommended videos by the conspiracist Alex Jones billions of times. It's why fake news outperforms real news, because studies show that lies spread faster than truth. And it's no surprise that the greatest propaganda machine in history has spread the oldest conspiracy theory in history – the lie that Jews are somehow dangerous. As one headline put it, "Just Think What Goebbels Could Have Done with Facebook."

On the internet, everything can appear equally legitimate. Breitbart resembles the BBC. The fictitious Protocols of the Elders of Zion look as valid as an ADL report. And the rantings of a lunatic seem as credible as the findings of a Nobel prize winner. We have lost, it seems, a shared sense of the basic facts upon which democracy depends.
I don't think I've ever heard Sacha speak "as himself." He's so eloquent here, and I appreciate how he lays out this problem. He points out, "These are the richest companies in the world, and they have the best engineers in the world. They could fix these problems if they wanted to." This is one of the horrifying aspects of this multi-headed issue to me: Facebook, Google, Twitter, Youtube, et al. have the abilities to deal with these issues, but they choose not to because they want to make more money and reach more people. It's beyond reprehensible. I'm glad lawmakers are taking Zuck to task. He seems to think he's untouchable. Is he? Is Facebook? I hope not, but I've become more and more terrified how much dangerous lies are left unchallenged, or, if they are challenged, nothing concrete seems to come of that. I haven't been watching the impeachment hearings because of my schedule, but also because I'm anxious that no matter how much sense people make, how much evidence they present and corroborate, nothing is going to change. I feel like the same may be true of Facebook. If the company isn't going to be responsible and fact-check ads, then what? This is exactly what Trump and others of his ilk want: To be able to say and do whatever they want with no consequences and to just rile up their base. I'm not sure what kind of publicity Zuck needs to change his ways.
Here's an excerpt from Sacha's speech:

Photos credit: Getty and Avalon.red