One of the most interesting "celebrity gossip" categories to me is the "this actor turned down this role," or "that actress tried really hard to get that role" stories. It's always said that it's bad form and unprofessional for an actor to discuss roles they've passed on, but those are always the most interesting "what if" stories. What if… Winona Ryder had done Shakespeare in Love instead of Gwyneth Paltrow? What if Nicole Kidman had never pulled out of Mr. and Mrs. Smith? And on and on. In Vanity Fair's trainwreck Hollywood Issue, Jennifer Lopez reveals that she passed on a certain project and I truly never knew she was even up for the role. It was a role which earned the actress the best reviews of her career AND an Oscar nomination. The part: the wife in Unfaithful, played by Diane Lane. WHOA. You can read J.Lo's profile here (it is so bittersweet considering her Oscar nomination snub). Some highlights:
What's left on her bucket list: "It's always a career thing that they ask about, and I think, Oh, yeah. Direct. But if you're saying bucket list, I would love to live somewhere other than the United States, in a small town in Italy, or on the other side of the world, in Bali. Find another life where it's a little bit more simple and organic and where I get to ride a bike, and buy bread, and put it in my basket, and then go home and put jelly on it, and just eat and paint, or sit in a rocking chair where there was a beautiful view of an olive tree or an oak tree and I could just smell. I have fantasies like that.

She's not her characters: "Acting is the love of my life. You have your first love and the love of your life, and acting is the love of my life. I feel like every time I take on a role, it is only about becoming somebody that I'm not. When they go in and see me, they don't see J. Lo—they see the maid, they see the stripper, they see who they're supposed to see, because I'm able to still give you the suspension of disbelief. That is the challenge of it for me, but also the thrill of it for me.

Whether she's ever regretted turning down a project: "Yes. There was a movie called Unfaithful. And it was offered to me and the script, for me, wasn't all the way there. I should have known that Adrian Lyne was going to kill it, but I didn't. Diane Lane was so perfect for it, and it was obviously meant to be her, but when I think about that…I want to literally, like, shoot my toe off. I do.

Which film genre she would like to see become more inclusive with Latinas: "Action and superhero films need to be a little bit more represented at this point."

Her Hustlers character: "It was the first time I got to play a character who was unapologetically out for herself and kind of bad, actually taken over by greed…. She was so many different things. The best mom to this little girl, a best friend, and then a total savage. That was really new for me.
Unfaithful came out during those Peak J.Lo years – it was released in 2002, which is when Jennifer was already established as a triple threat, and she was making endless rom-coms. It would have been amazing to see her as a upper-middle-class wife with ennui, engaged in a torrid affair with Olivier Martinez. It would have been HOT. But I agree, Diane Lane killed it, she was so good in that. But what if, what if. Jennifer's career would have been massively different, right? Also: she said no to Unfaithful but did Gigli around the same time OH MY GOD.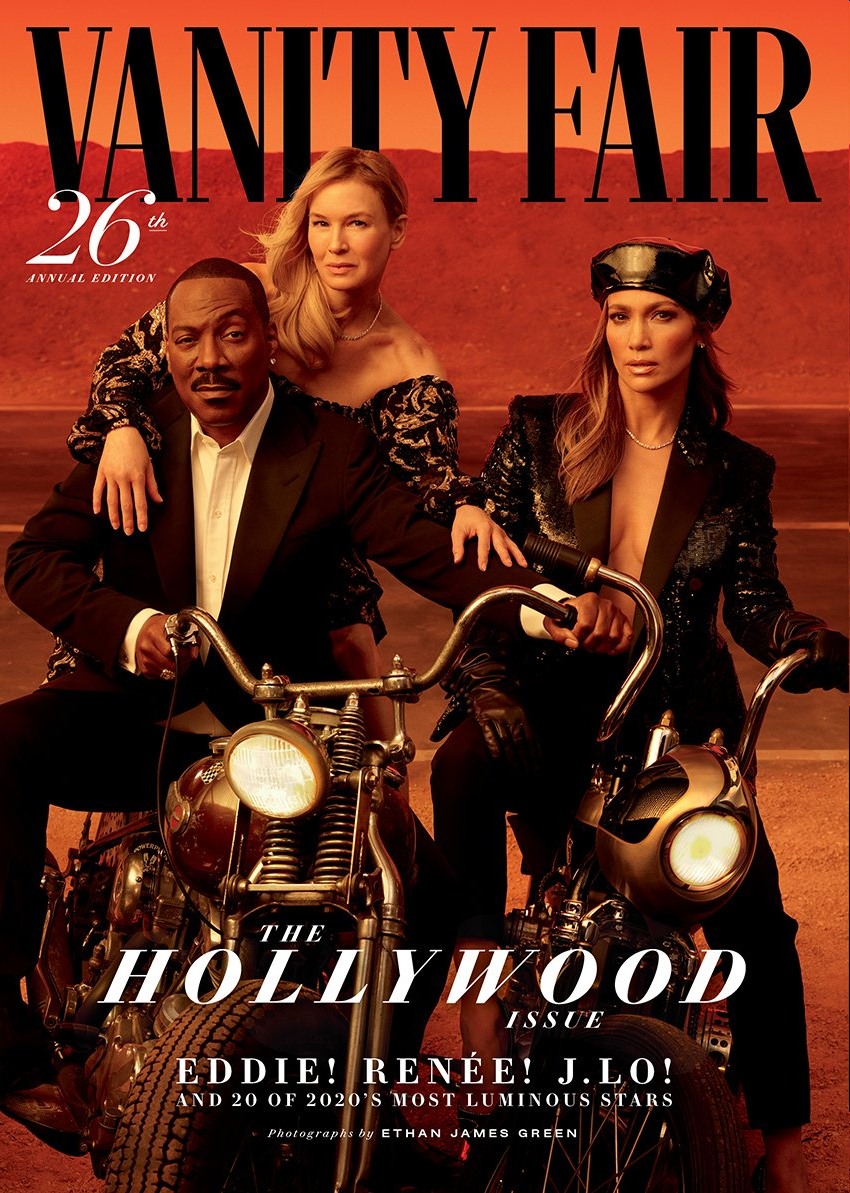 Cover & IG courtesy of Vanity Fair.