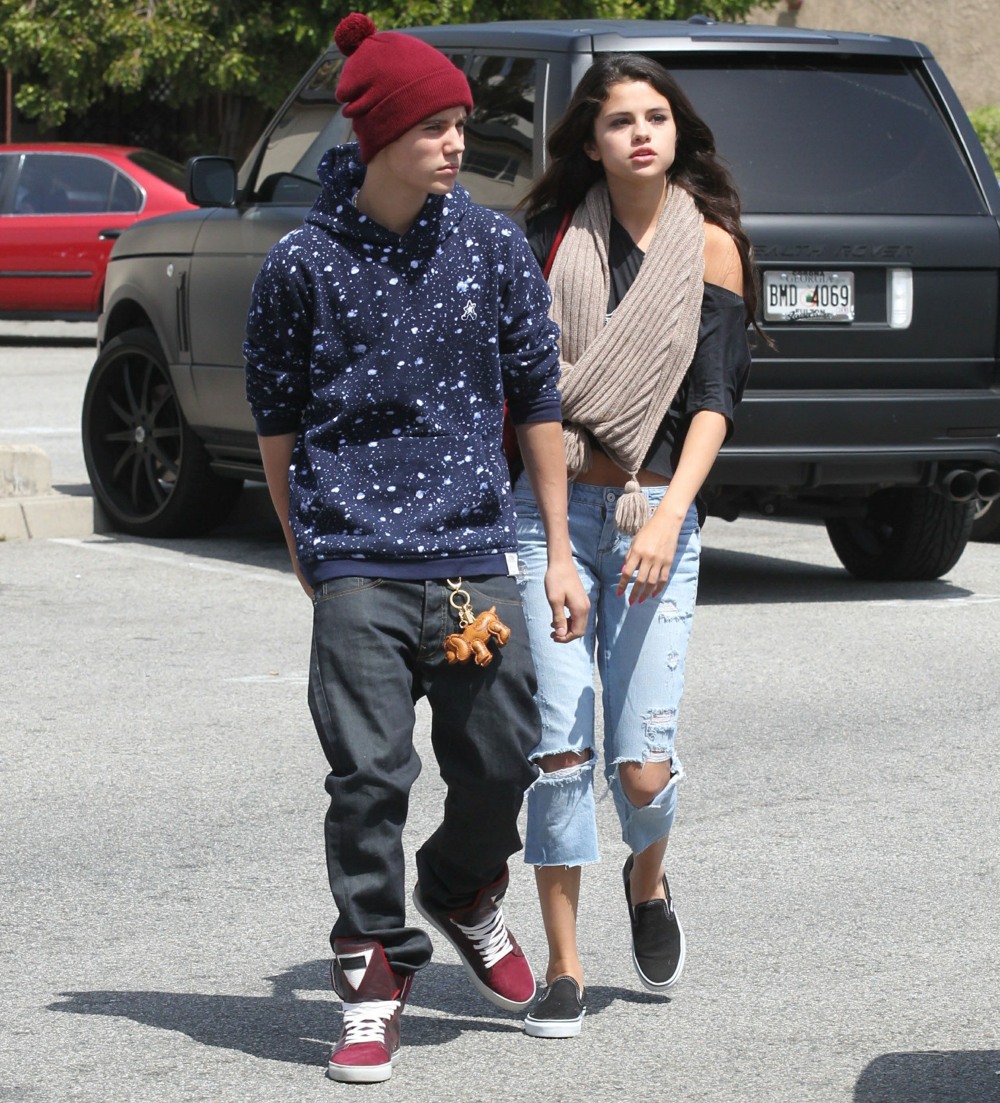 Justin Bieber and Selena Gomez were dealing with each other for SO LONG. When did they first start happening? By my records, they first became a "thing" in 2010? Then their first big public couple-debut was at the Vanity Fair Oscar party in 2011. I still remember that and how it was a really big deal at the time. He turned 17 years old right around then, and he and Selena were just starting to go out everywhere together (Selena was 18 at the time). The next decade would bring an endless amount of drama for Justin and Selena, with many makeups and breakups and accusations and other women and other men. I remember when Selena and The Weeknd finally ended things and she and Justin seemed to find each other again in late 2017/early 2018, I thought "another round of this bulls–t huh." But then Justin up and married Hailey Baldwin.
This timeline is important, and so is the back-and-forth drama. Up until now, I've always considered Selena and Justin to just have an incredibly toxic energy together. They started out sweet enough, but fame, infidelity, codependence, drugs, substance abuse and ill health all took their toll. They couldn't stay together but it seemed inevitable that they would be together again. Until he married Hailey. And that's when… it seemed like Selena fell apart all over again. Selena has been promoting new music for months and it's clearly about Justin, and she's been saying for months that she wants Justin, a married man, to listen to the songs she wrote about him. I found that…shady. But I also found it on-brand for the toxic energy Justin and Selena still have. Well, now Selena says that she understands that Justin was emotionally abusive to her. She said this in an interview with NPR:
Everything that's happened to her over the past few years: "The reason why I've become so vocal about the trials and tribulations of my life is because people were already going to narrate that for me. I wasn't going to have a choice because of how fast everything moves now. And most of the time, yes, it's not true, or it's an embellished version of what the truth is. I want to be able to tell my story the way that I want to tell it. And all of these things happened, and I wasn't going to deny that, I wasn't going to pretend to put a smile on when it actually was awful — a few of the worst moments of my life. And I don't know if I would have made it. And that's medical reasons, obviously, and emotional reasons. I just had to find a way to claim my story.

Her mental health: "I feel great, yeah. I'm on the proper medication that I need to be on, even as far as my mental health. I fully believe in just making sure you check in with your doctors or therapist. [Taking care of mental health — ] that's forever. That's something I will have to continue to work on. Yes, I don't think I just magically feel better. I have days where it is hard for me to get out of bed, or I have major anxiety attacks. All of that still happens."

The song "Lose You To Love Me": "I'm very proud of it. It has a different meaning to me now from when I wrote it. I felt I didn't get a respectful closure, and I had accepted that, but I know I needed some way to just say a few things that I wish I had said. It's not a hateful song; it's a song that is saying — I had something beautiful and I would never deny that it wasn't that. It was very difficult and I'm happy it's over. And I felt like this was a great way to just say, you know, it's done, and I understand that, and I respect that, and now here I am stepping into a whole other chapter.

NPR asks "Saying goodbye to Justin Bieber, who I'm assuming you're speaking about." "You had to get the name in, I get it."

Looking back at the painful times in her life is not hard for her: "No, because I've found the strength in it. It's dangerous to stay in a victim mentality. And I'm not being disrespectful, I do feel I was a victim to certain abuse — [NPR: "You mean emotional abuse?"] Yes, and I think that it's something that — I had to find a way to understand it as an adult. And I had to understand the choices I was making. As much as I definitely don't want to spend the rest of my life talking about this, I am really proud that I can say I feel the strongest I've ever felt and I've found a way to just walk through it with as much grace as possible.
Okay, what she's saying is more nuanced than "Justin is emotionally abusive and that's my narrative now." I can actually tell that she's done some deep work in therapy about all of this, to understand (as she says) "the choices I was making." You can still be the victim of emotional abuse (as Selena says) even if you're making choices that are unhealthy for you, even if you're making the choice to go back again and again. While I sometimes find Selena to be an unreliable narrator on what has really happened in her life, I do think that she's just trying to figure her way out of all of the toxic – and perhaps abusive – drama from the past decade. But I also think this is quite an admission too: "I felt I didn't get a respectful closure." She thought Bieber would come back to her. She didn't think he'd drop her and run off and marry Hailey. And let's be honest, a big chunk of this current narrative is about that too.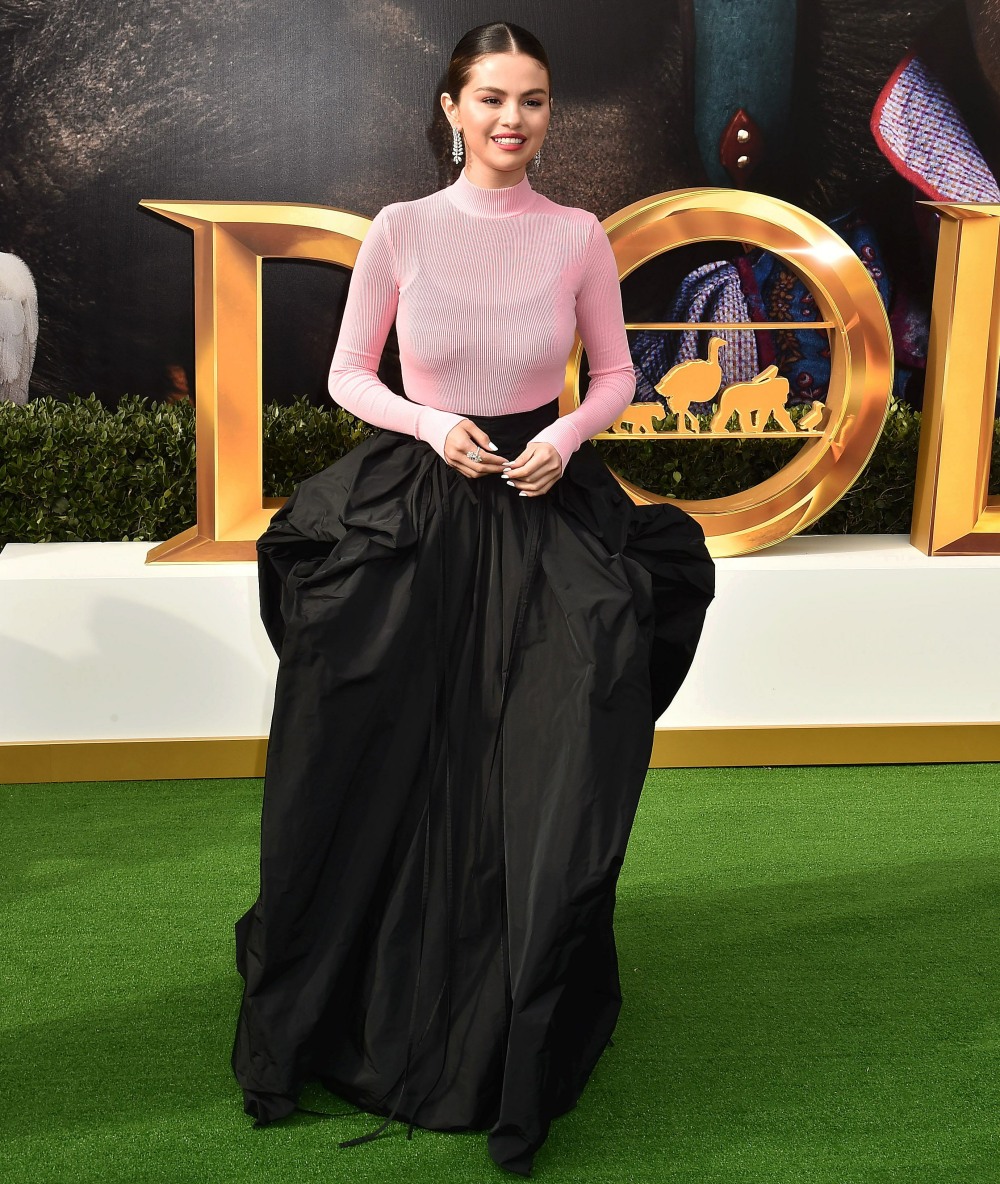 Photos courtesy of WENN, Backgrid.