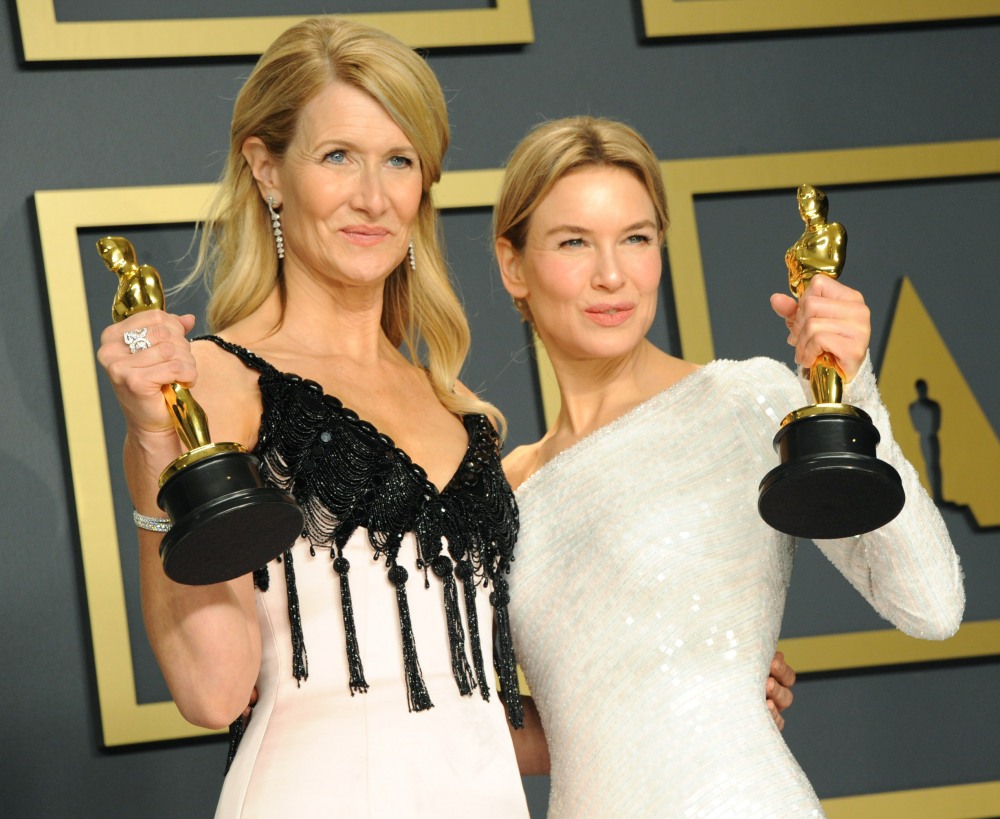 All of my voodoo worked! I'm so happy that after My Nemesis, Laura Dern, swept all of the major awards this season, she now has to look at herself in photos forever where she's wearing this dreadful boob-tasseled Armani gown. Laura Dern has access to the best designers and she seems "well liked" by fashion people… and this was the best she could come up with? I love it. I love how bad it is. I was rooting for this and thank you to all of the people who were like "hahaha, your nemesis's dress is so bad!" This is why prayer circles and voodoo dolls work, people. Not only is the dress kind of terrible, but her styling sucked too – that hair!! It was a 1950s helmet.
The other actress winner, Renee Zellweger, ended up in Armani too, which surprises me for many reasons. Usually, Best Supporting Actress and Best Actress are not wearing the same designer. And Renee, more so than Laura, has access to the best from all the major designers. And she went with Armani… and not Prada, Dior, Chanel, Carolina Herrera, etc. Now, that being said, My Nemesis was probably pissed off at how Renee got the "good" Armani. Renee's gown is FAR superior.
Also, even though I've been calling Laura my nemesis this whole awards season, it turned out that Renee annoyed me so much more than Dern last night. WTF was happening in Renee's speech? Go back and rewatch this and how bonkers it is when she just goes off the rails in minute three of her rambling.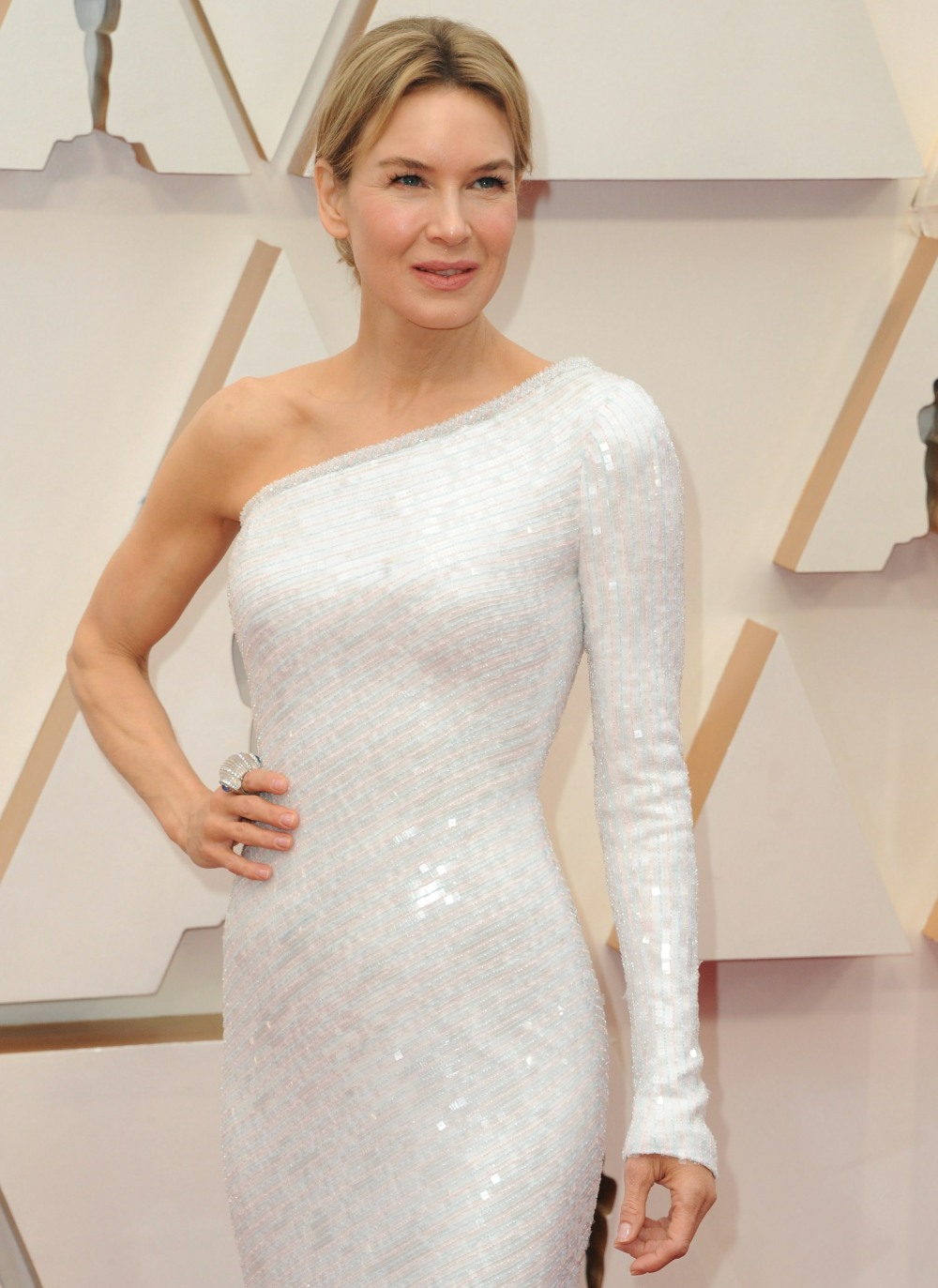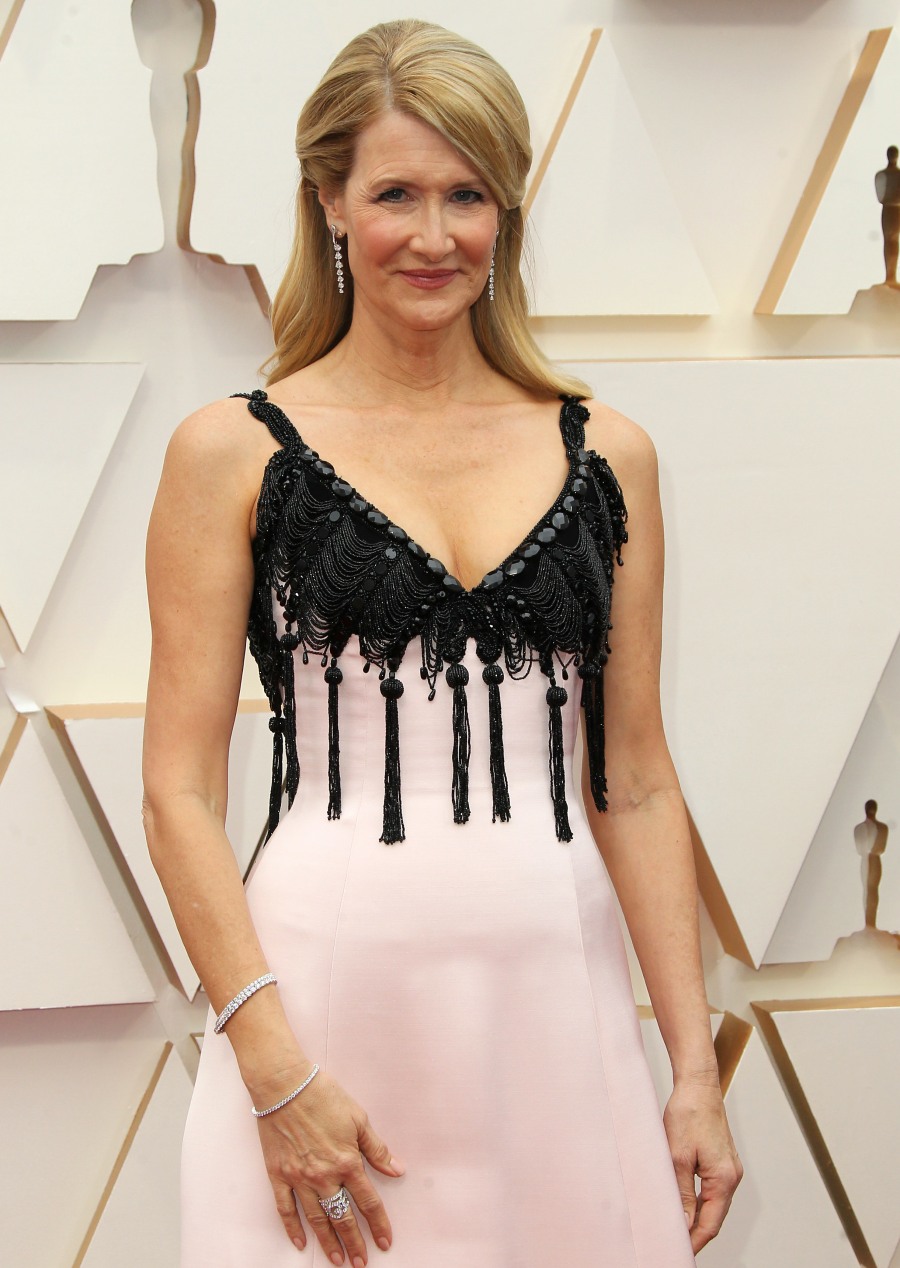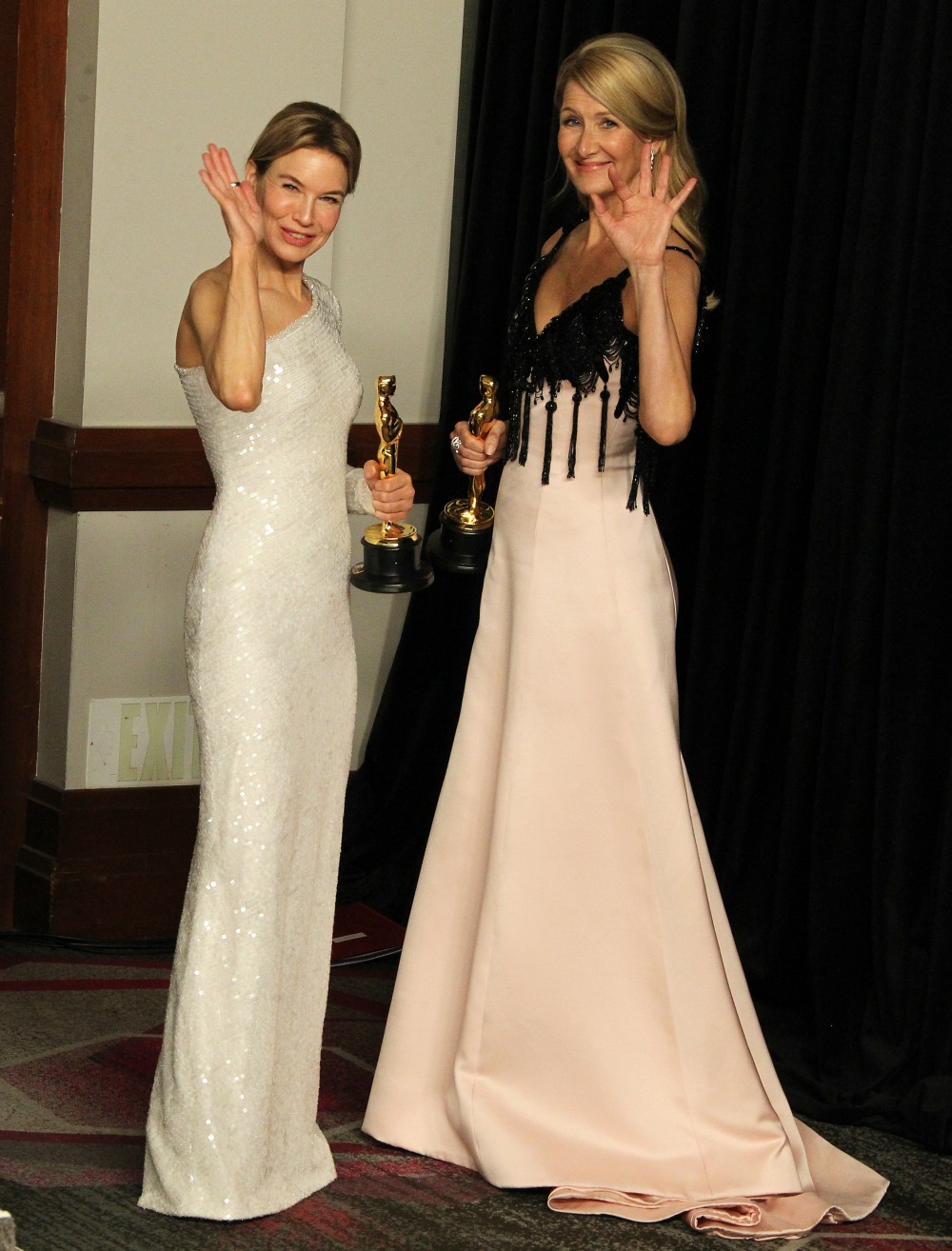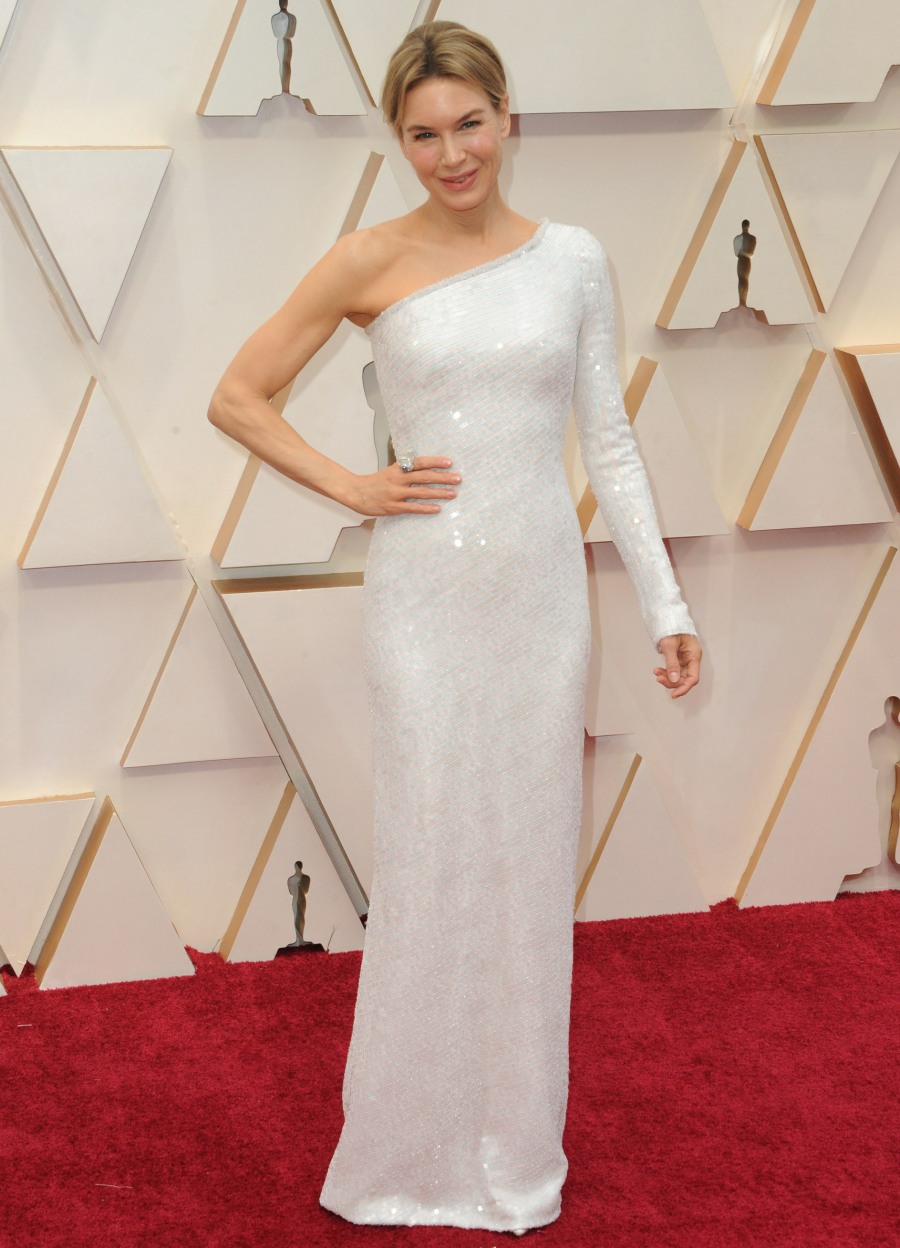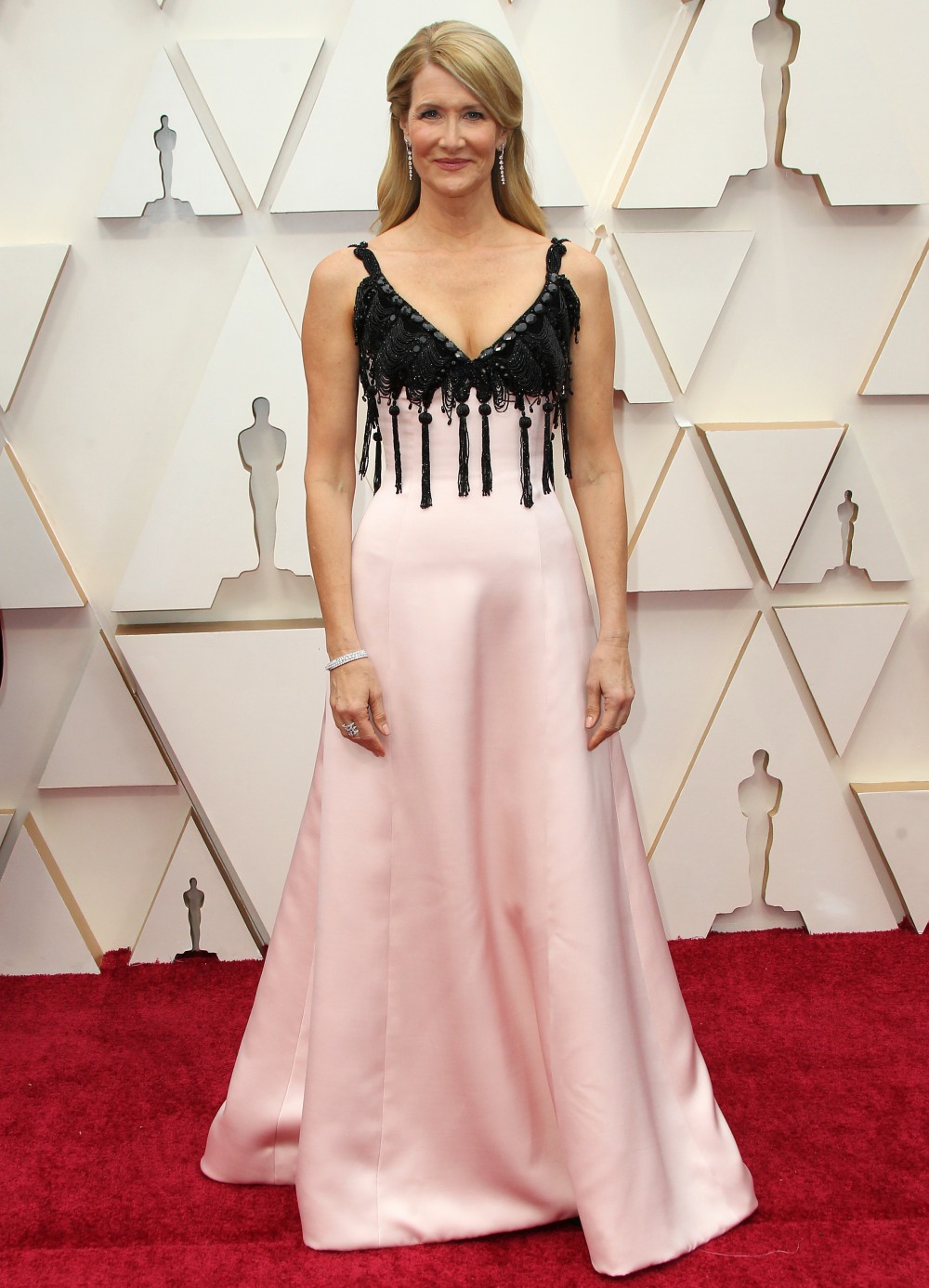 Photos courtesy of Avalon Red and WENN.