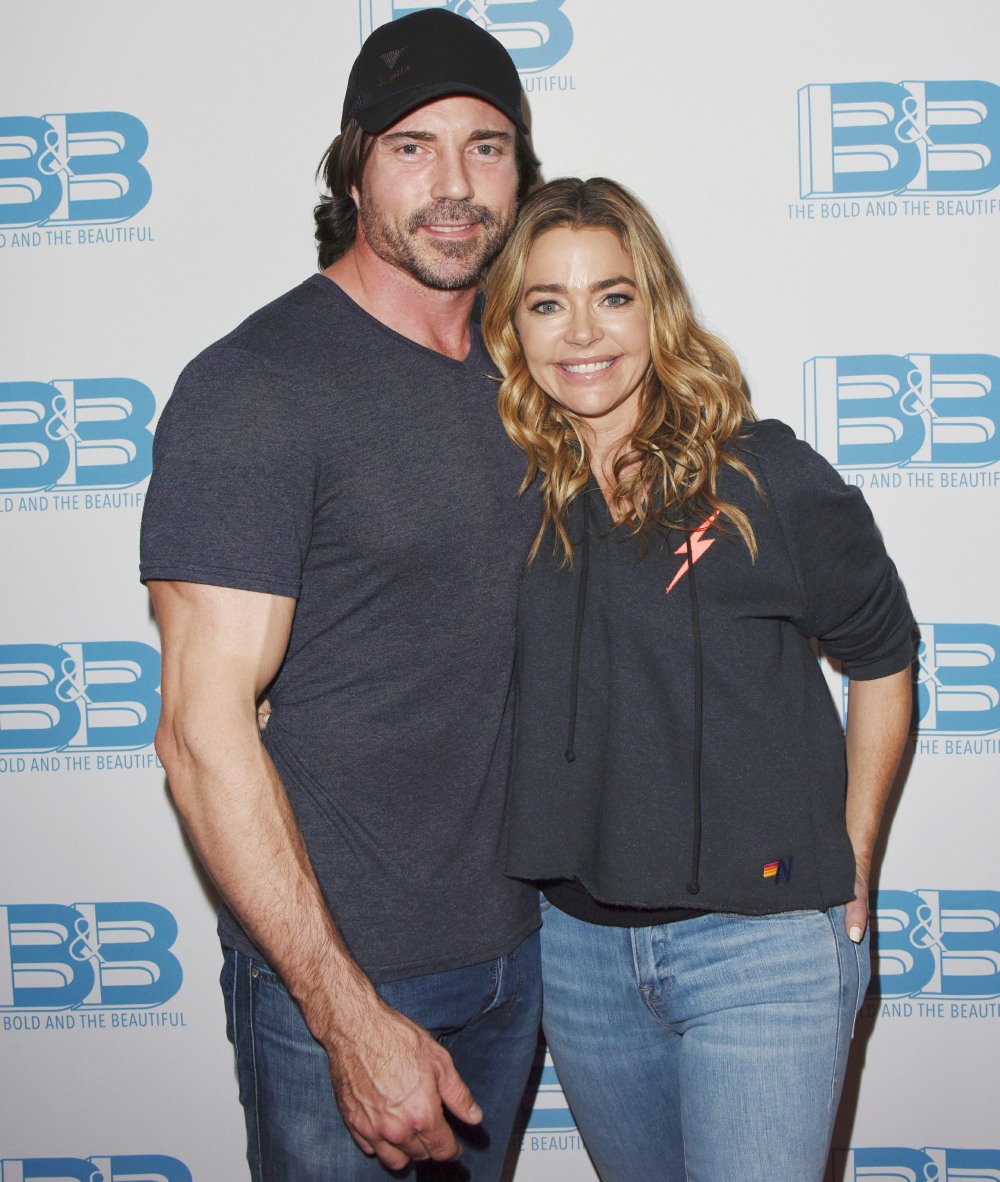 Back in January, there was a curious story about the Real Housewives of Beverly Hills, and how their trip to Rome last December had become a huge, scandalous confrontation. Allegedly, the Housewives banded together against Denise Richards and claimed that she had been lying about her marriage to Aaron Phypers and that Denise had cheated on Aaron with… Brandi Glanville. Brandi was not on the trip and she was not the one exposing Denise, although my guess is that Brandi spilled the details of her affair to anyone who would listen. Denise apparently denied the whole thing and I have no idea what became of this story. Oh, the gossip was very specific: Brandi and Denise allegedly had a torrid affair for about six months in 2019, and the affair ended when Brandi discovered that Denise had been lying to her about her (Denise's) "open marriage." Nowadays, Denise is still claiming that she never had an open marriage and there was no affair.
Denise Richards is shutting down speculation she and husband Aaron Phypers are hooking up with anyone but each other. Over the weekend, the "Real Housewives of Beverly Hills" star shared two different posts celebrating her husband. In one, she shared photos from inside his Quantum 360 clinic, calling him the "most selfless & giving person" she's ever met.

In the comments, one of her followers jokingly asked, "Does he have a brother?" While Richards responded saying "Yes he does," another fan told the first one it didn't matter — because "they have an open marriage … so maybe you could swing by the clinic sometime."

"We actually don't have an open marriage," Richards responded, almost immediately. "My bad I read somewhere that you did," the fan wrote back, "that's great to hear."

"Absolutely not," added Richards, who then said she was "100% monogamous to my husband."

The denial comes months after the Daily Mail claimed Denise and RHOBH costar Brandi Glanville had been seeing each other from early 2019 until the middle of the year. The report alleged Denise told Brandi she and Aaron were in an "open marriage," but that apparently wasn't the case and Aaron was "hurt" by the relationship. According to the publication, after Denise was confronted about the "affair" during a cast trip in Rome, she "basically walked away from" the show. Richards' rep said the report was false.

While Denise has kept a low profile about the situation, Brandi has continued to tweet about it. "Their is a huge difference between hooking up with someone a couple of times and having a romantic relationship with someone," she wrote in January. She later said she'd be willing to take a lie-detector test to prove she's telling the truth. "I am not lying about ANYTHING that I said on housewives and Im willing to take a lie detector test," said Brandi. "Let's be clear I was not EVEN the aggressor!!!!"
I think Brandi lies about some stuff and exaggerates some stuff, but I generally believe that if Brandi says she hooked up with someone or slept with someone, she's telling the truth. So I believe that something took place between Denise and Brandi, and I believe it ended badly and now Denise wants to pretend it didn't happen. Also: Denise and Brandi have likely been told to keep a lid on the drama for now because all of this sh-t will be a major storyline in RHOBH Season 10, which should be coming out in a few months, I guess.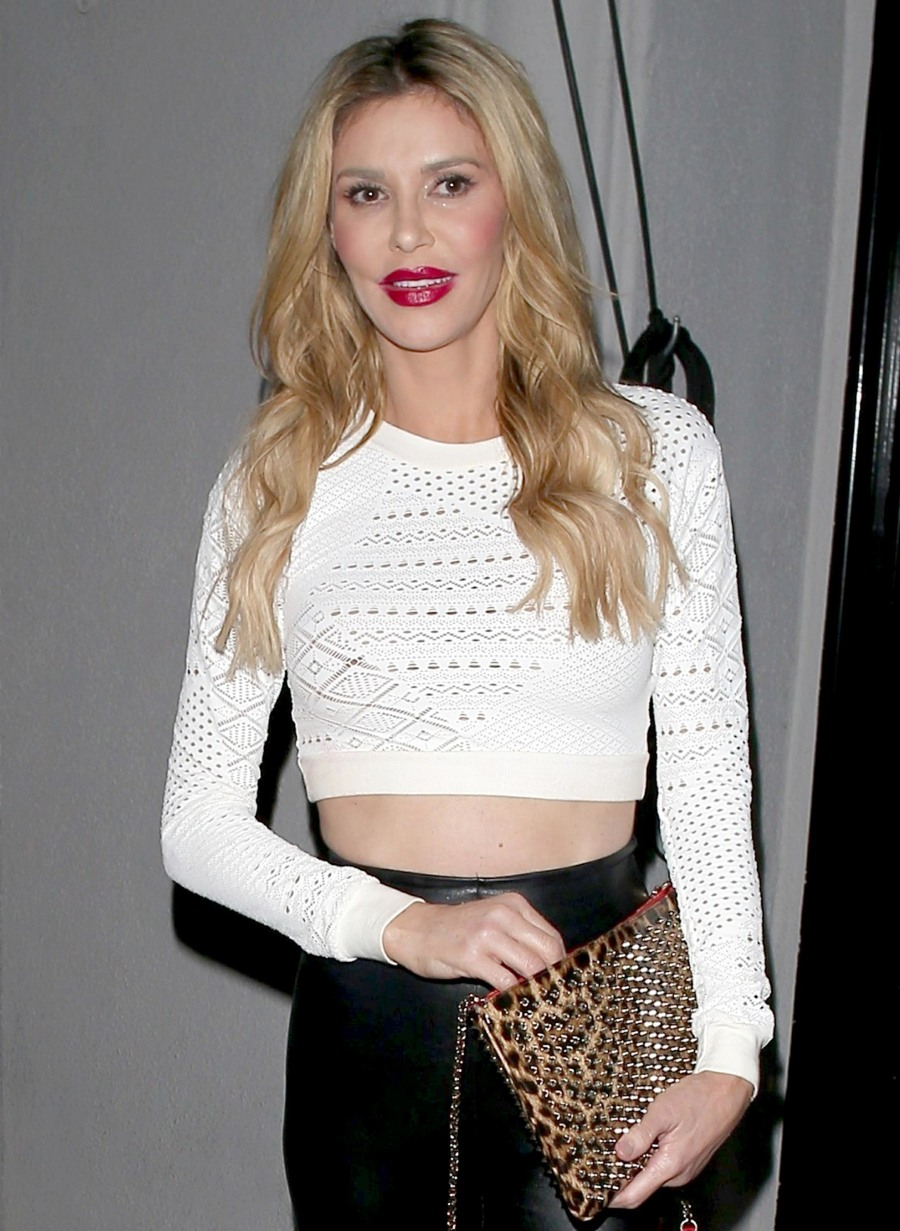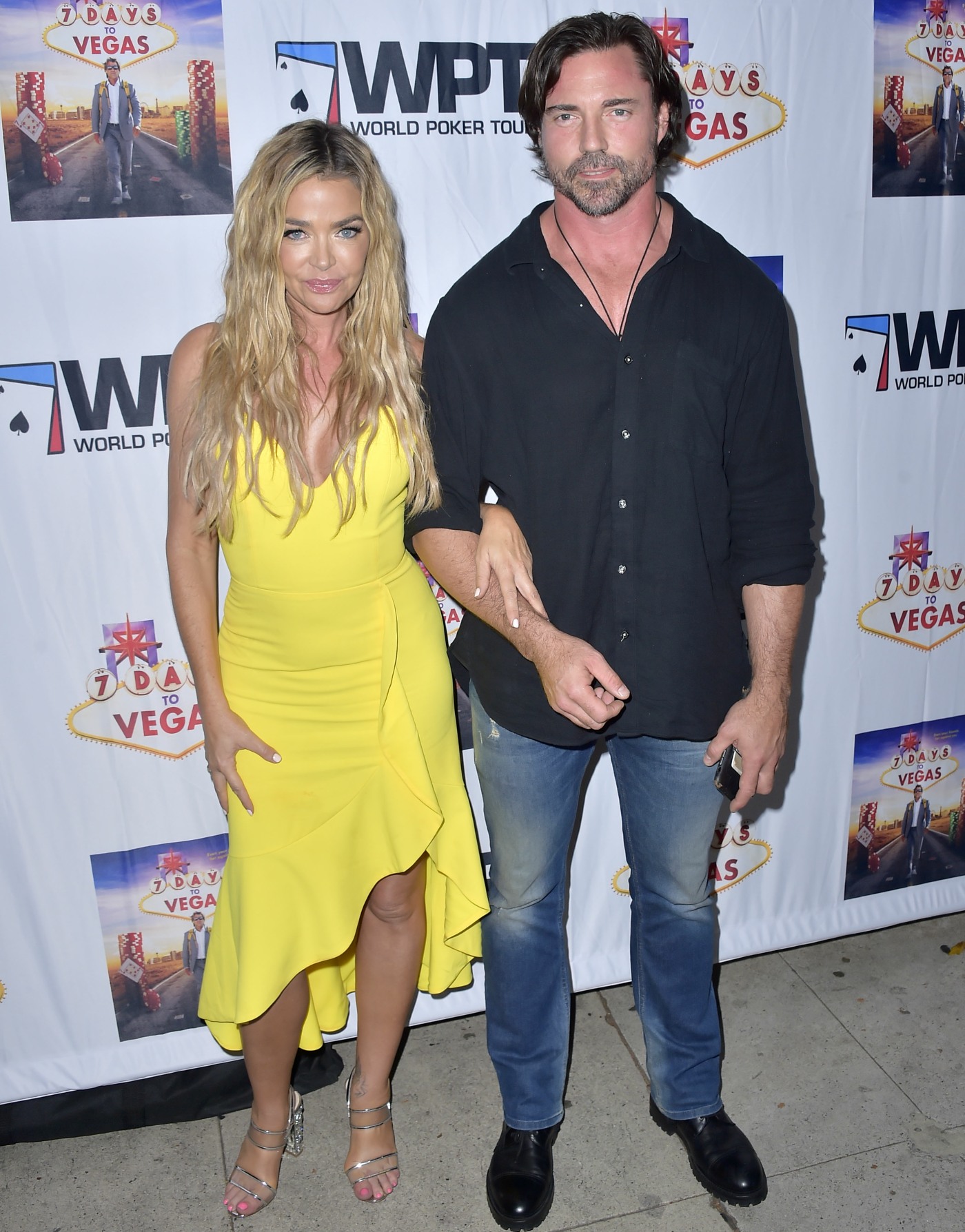 Photos courtesy of Backgrid and Avalon Red.