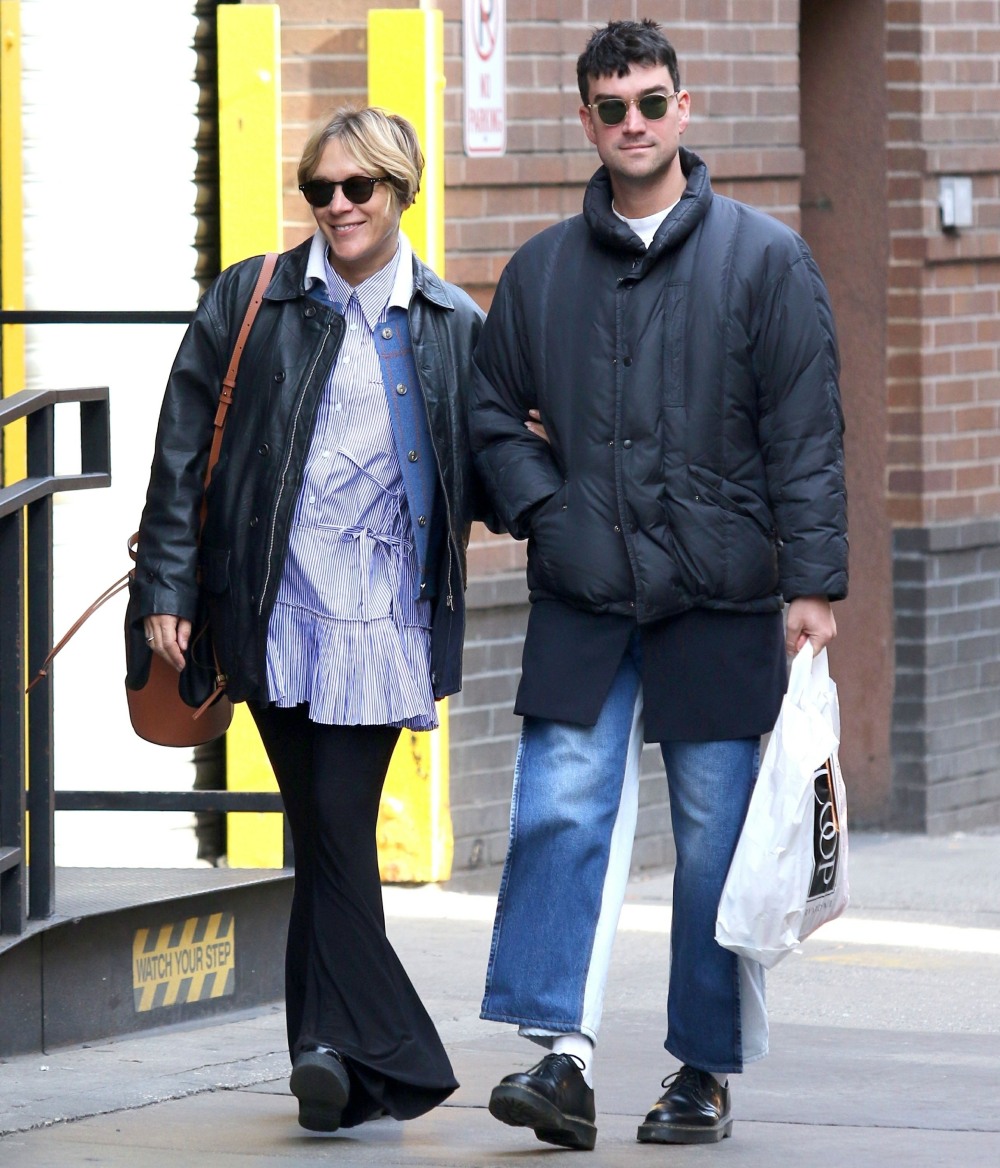 One of the few happy gossip stories of 2020 is that Chloe Sevigny is pregnant with her first. Chloe is such an odd duck, really – the indie It Girl who never seemed to grow up, except she sort of did? In recent years, she managed to retain her indie spirit while still making some more corporate career choices here and there. She's still retained her weird fashion sense too, which is fun and stupid and interesting. Basically, I really like Chloe and I wish her well, and I love that she is pregnant at the age of 45.
These are photos of Chloe out with her boyfriend Sinisa Mackovic in New York this week. I feel like she wearing that cutesy maternity blouse ironically! She's probably like "oh, I will wear gingham and pastel stripes and ruffles but it will work because people will assume it's vintage Chanel!" Chloe and Sinisa were actually out shopping at a maternity clothing shop (Seraphine) in these photos. She must be having a ball with this.
Also: can someone who knows how to pronounce Slavic names please spell out how her man's name is pronounced phonetically? Is it Sin-eesa Mack-oh-VICH? Is it Sin-Eye-Sa? I would genuinely love to know. Also: Sinisa's PANTS. LOOK AT THEM.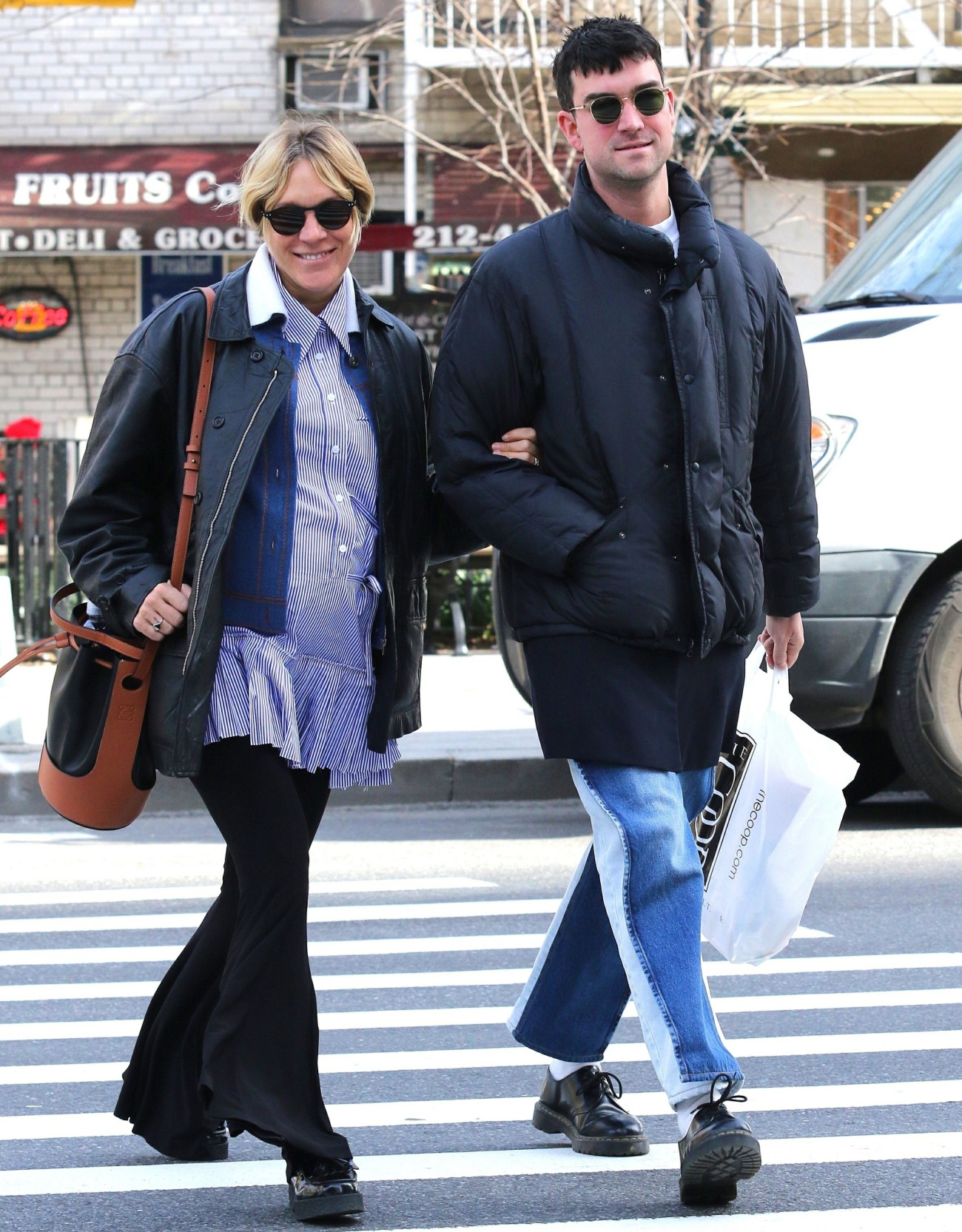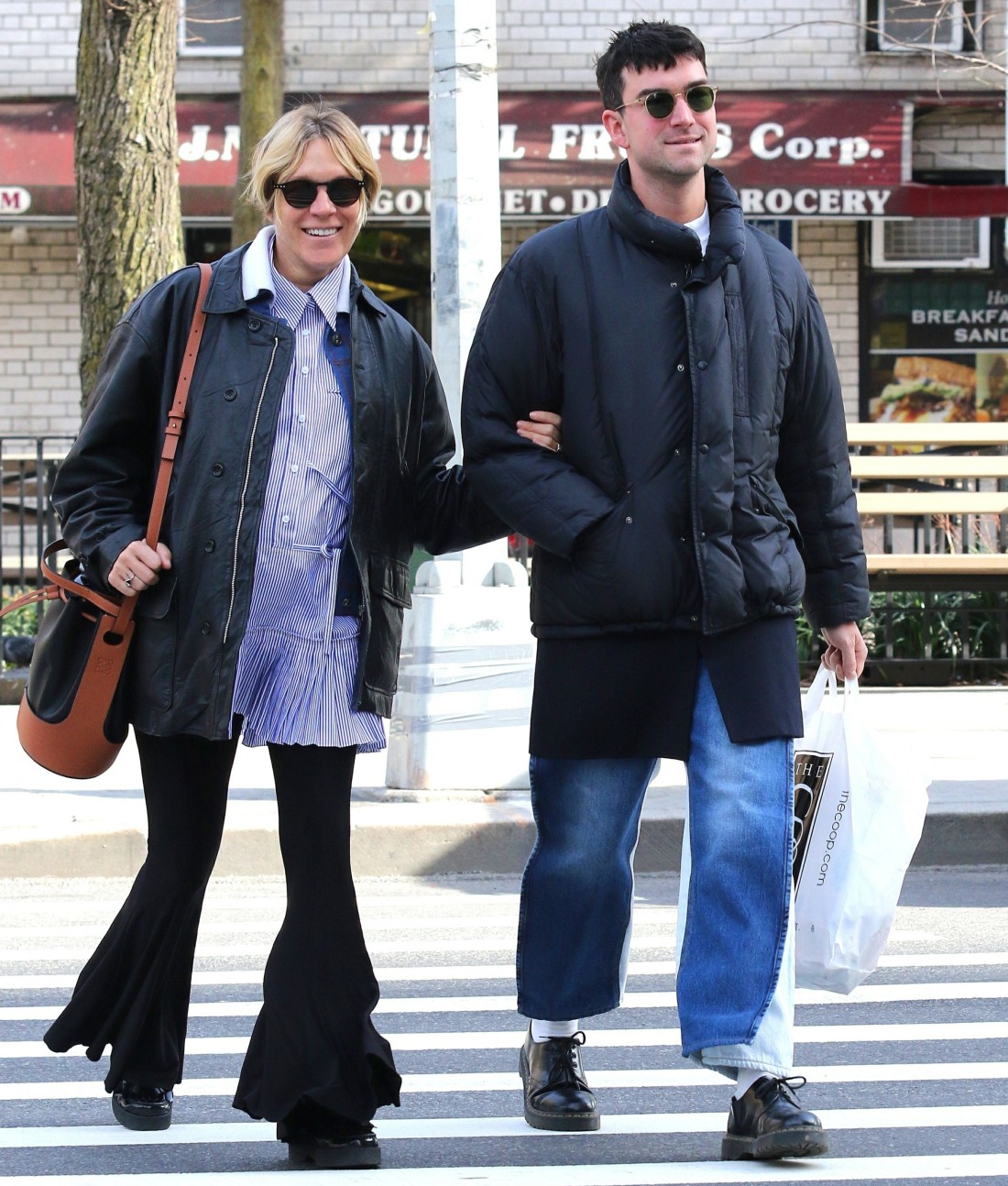 Photos courtesy of Backgrid.