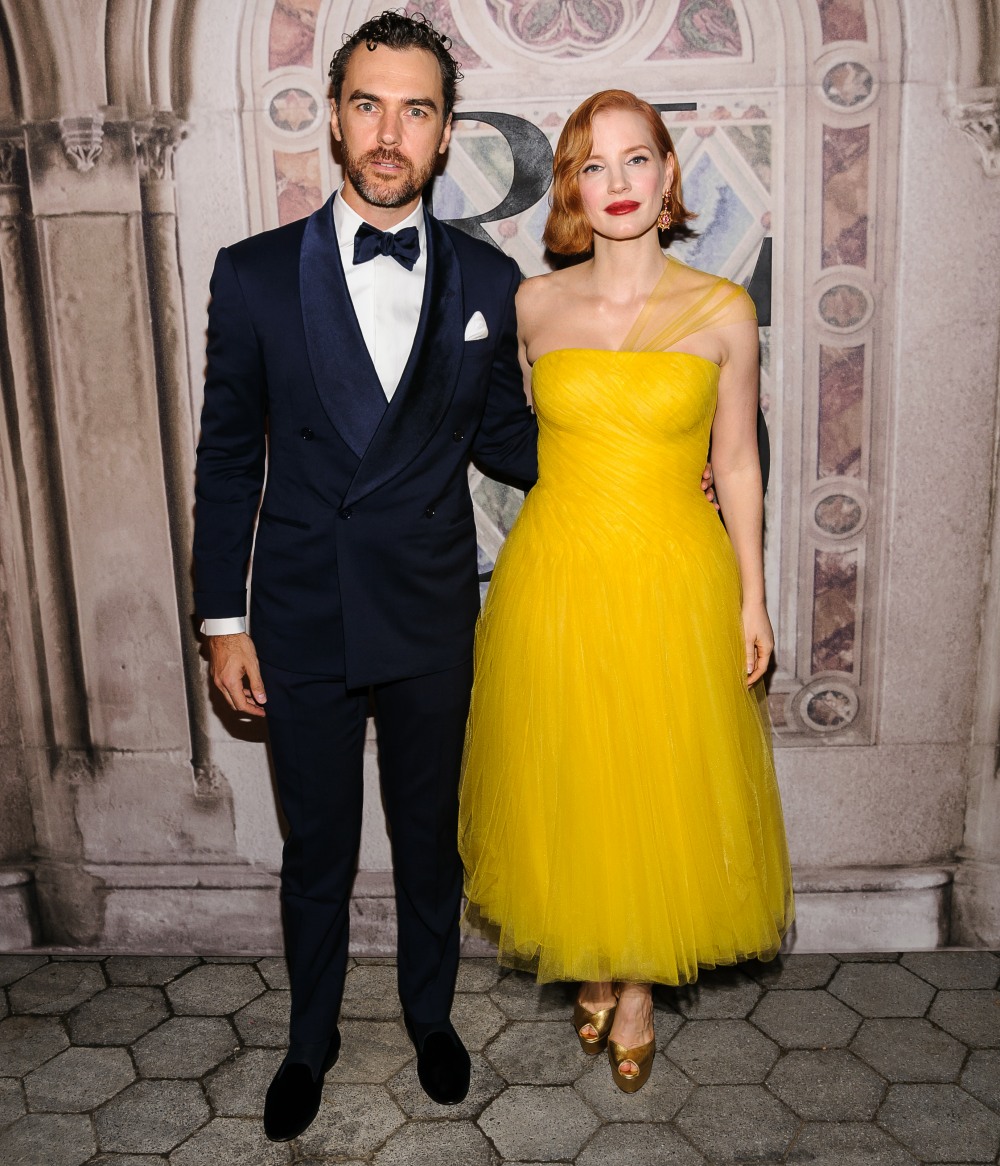 Jessica Chastain has a really amazing life, but she does it quietly. She dated a rich, handsome Italian man named Gian Luca Passi de Preposulo without much attention. They had a lavish Italian wedding in 2017 and I don't think we've ever seen her wedding gown? Then in 2018, they welcomed a baby via surrogacy and the whole thing wasn't confirmed until four months after the baby's birth. And it's happened again – Jessica and Gian are currently in Los Angeles, and they stepped out for a walk in Santa Monica, and Jessica was wearing one of those baby carriers. The baby looks tiny too, like a newborn. Page Six says it appears as if Jessica and Gian have welcomed their second child via surrogacy:
After quietly welcoming their first child via surrogate in 2018, it appears that Jessica Chastain and husband Gian Luca Passi de Preposulo may be parents of two. The actress, 43, was photographed holding an infant in a carrier on her chest during a family stroll in Santa Monica, Calif., on Wednesday.Her 38-year-old husband walked beside her as he pushed their daughter Giulietta as well as their dog in a stroller.

"They were really enjoying themselves," a spy told Page Six. "The baby seemed to be sleeping soundly the entire time."

Page Six exclusively revealed the couple welcomed Giulietta via surrogate in November 2018.
I think Jessica is a mother of two! And she did it with zero gossip, it can be done. Congrats to Jessica and Gian and their two kids! I wonder if they had another girl or a boy this time? And why are they in LA? Gian must be going out of his mind, not being able to return to Italy right now during the pandemic. I hope Gian's family and friends in Italy are okay – he's very well-connected and Italy has been devastated by the virus.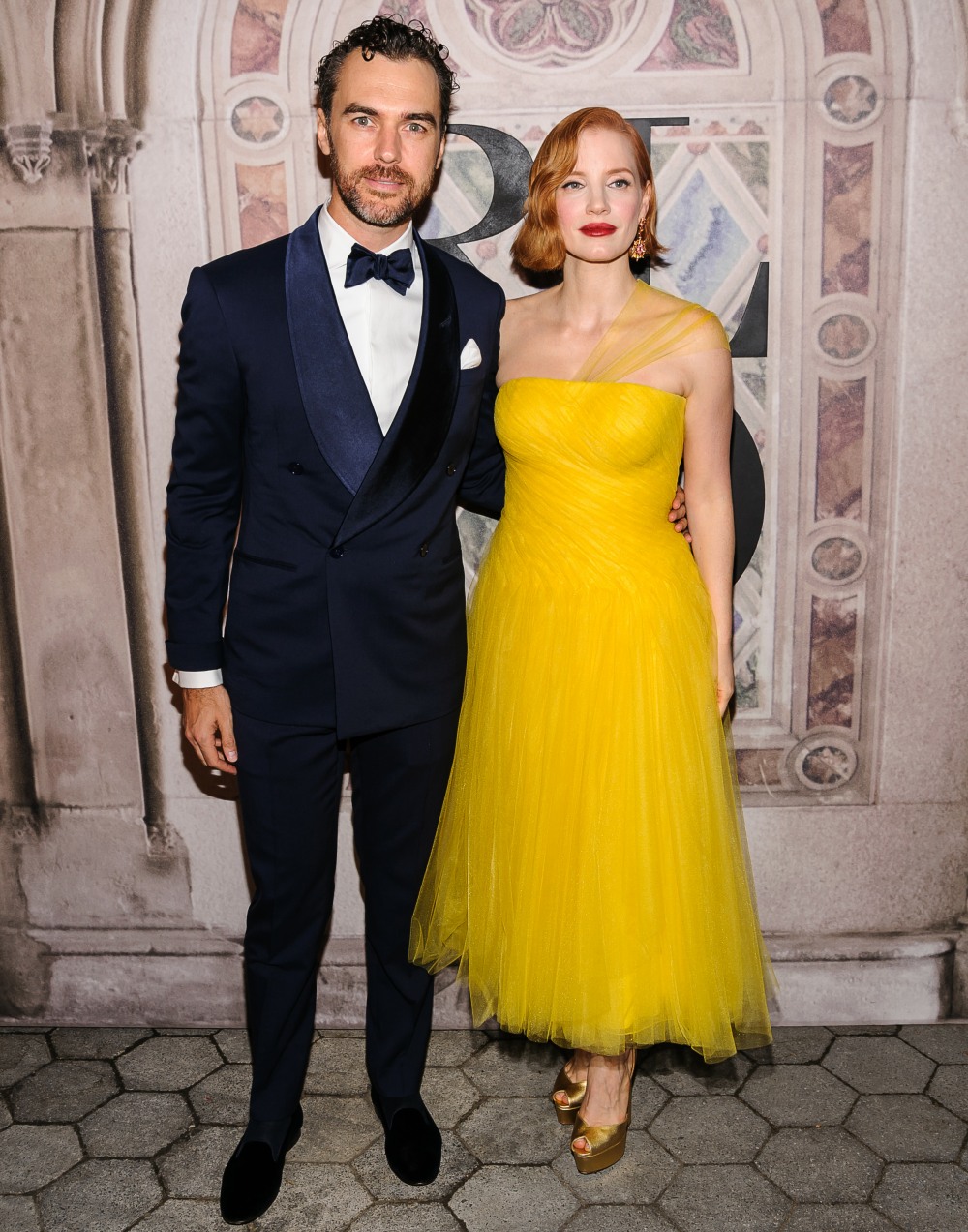 Photos courtesy of WENN.